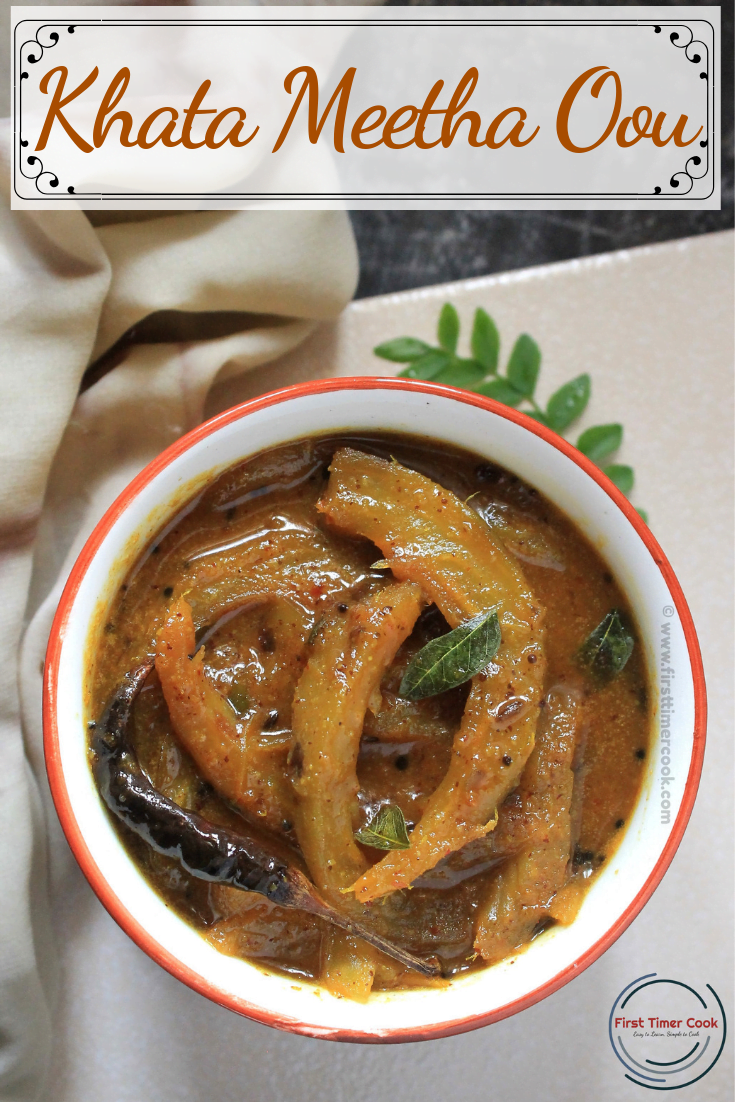 Happy New year to all my reader here !!!
My first post of 2019 is going to be associated with the event 'A to Z Recipe Challenge' which has come up with the alphabet E. That means, there must be a recipe post having the main ingredient name starting with alphabet E. So I opted E for Elephant Apple and I have prepared an Odia dish as 'Sweet & Sour Elephant Apple Relish' aka 'Khata Meetha Oou Khata'.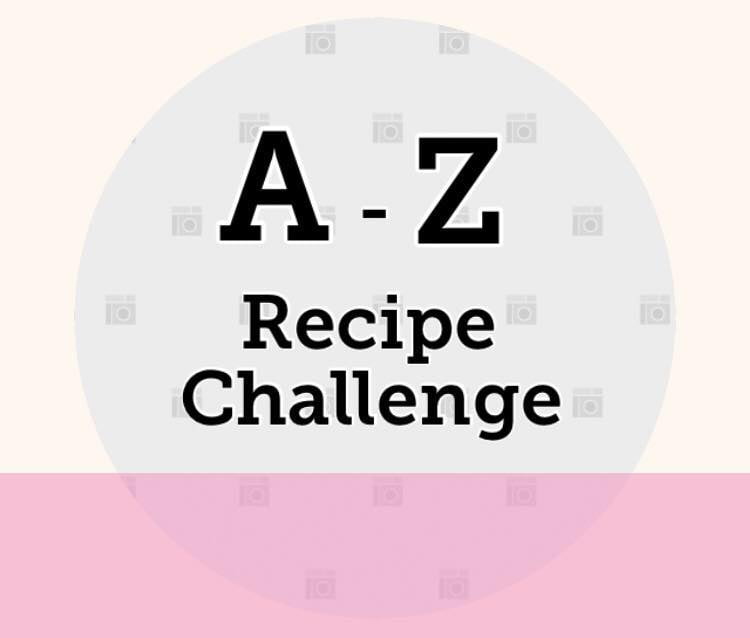 I have already shared a sweet version of condiment using the elephant apple / Oou (in Odia) in my blog. But here I have come up with a sweet and sour, both taste using this vegetable. The fruit pulp is sour in taste. In addition to that, some mustard and cumin paste is added in this dish to enhance that sourness. The jaggery give the sweet factor here. There is no use of any onion and garlic. During any festival falling in between post monsoon and early winters days, this relish is one of the mostly prepared condiments in Odia households particularly. The sweet and sour taste of this goes very well with the combination of steamed rice and dalma. This is completely gluten free and vegan too.
So do try thisOdia dish as 'Sweet & Sour Elephant Apple Relish' aka 'Khata Meetha Oou' if the Elephant Apple or Oou is available at your place.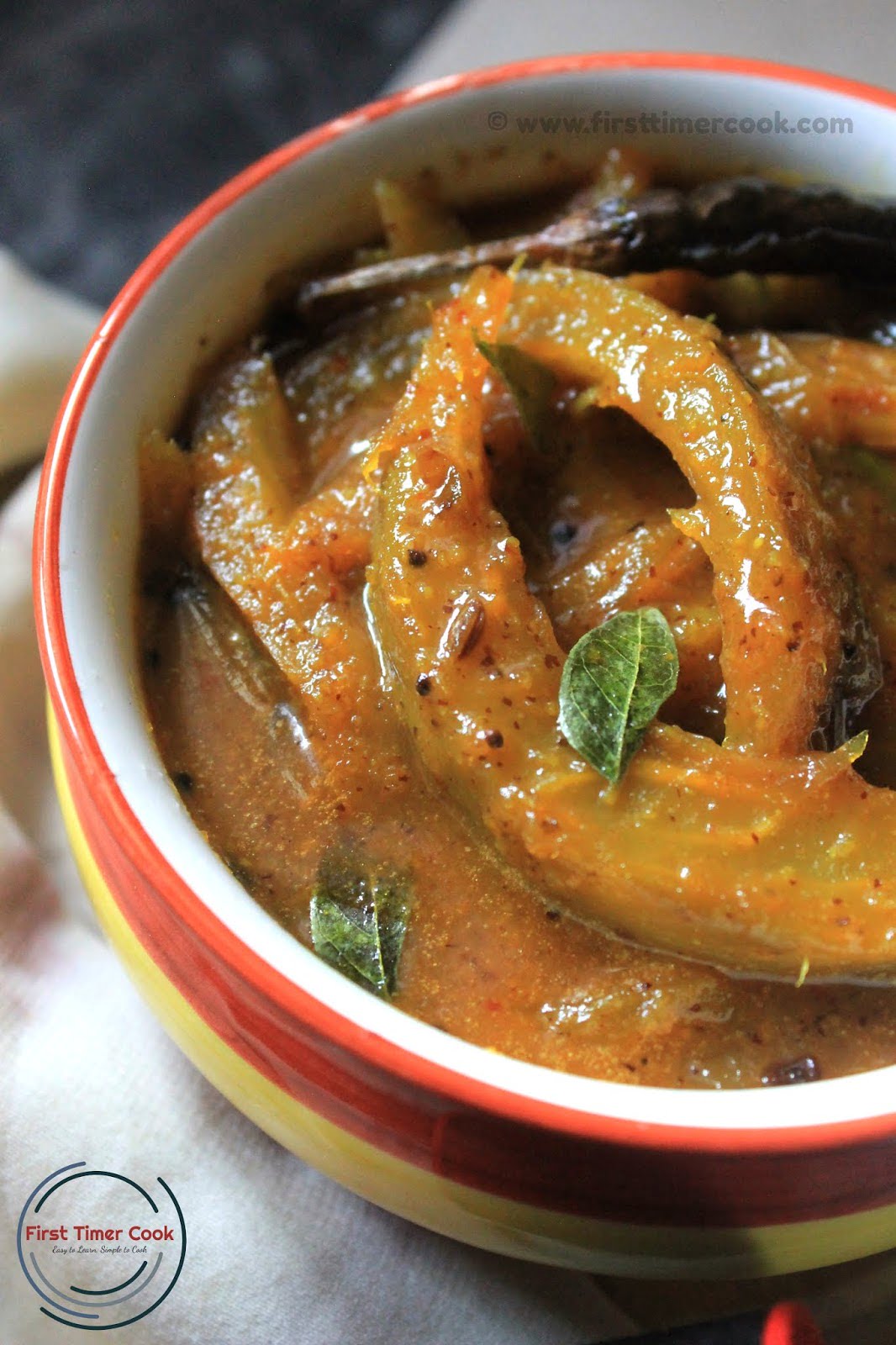 Recipe Card for 'Khata Meetha Oou' :
Odia Cuisine
Author: SasmitaPin it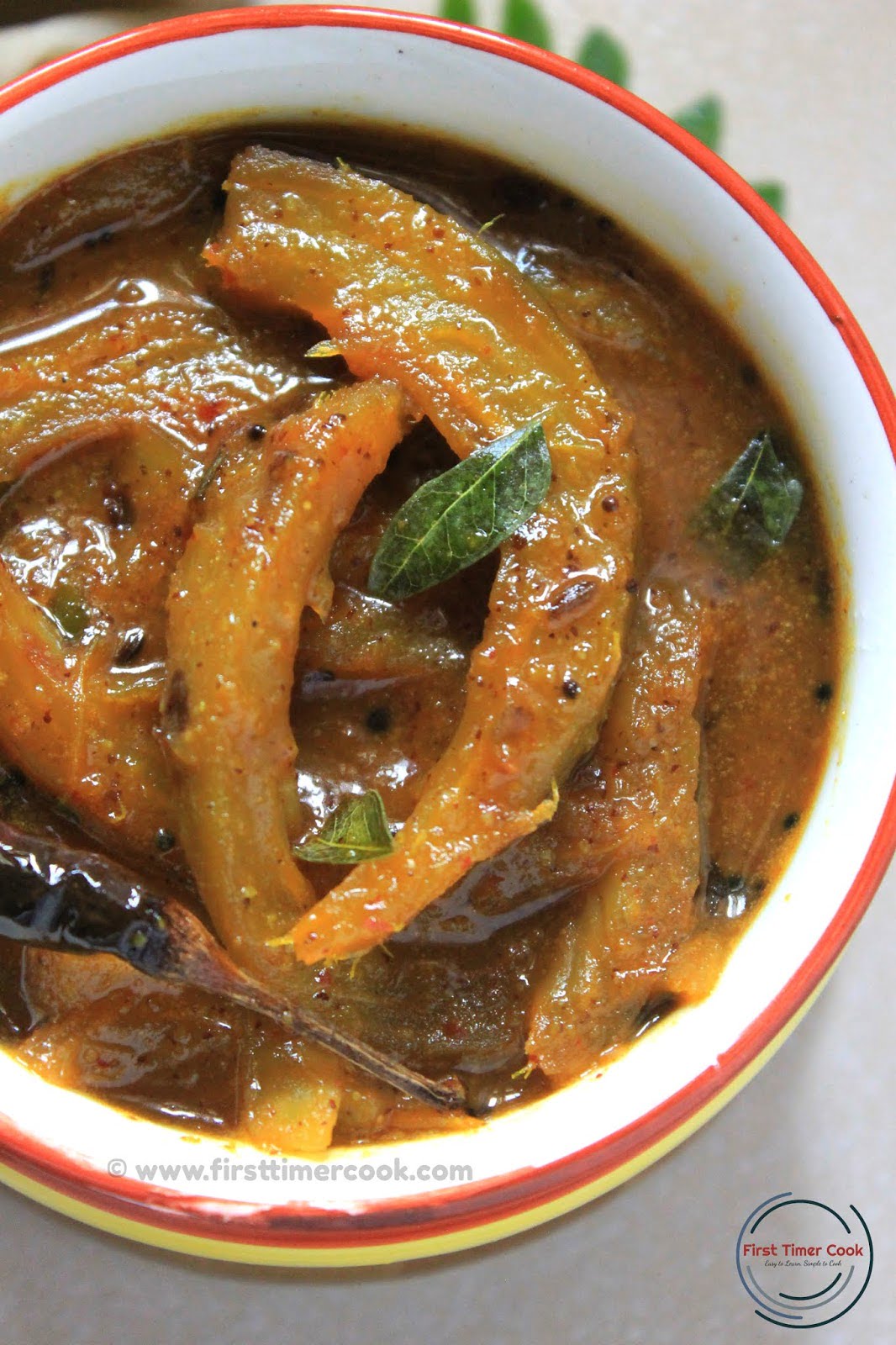 Khata Meetha Oou | Sweet & Sour Elephant Apple Relish
a tongue tickling condiment from Odia cuisine using Elephant Apple / Oou
prep time: 30 minscook time: 20 minstotal time: 50 mins
ingredients:
Oou (elephant apple) 1 no.

Jaggery 1/2 cup

Panch phoron 1 tbsp

Cumin seed 1 tbsp

Mustard seed 2 tbsp

Red chili 3 no.

Turmeric powder 1 tsp

Curry leaves 1 sprig

Oil 1 tbsp

Salt as needed

Water as needed
instructions
First in a blender jar take cumin seeds, mustard seeds, 2 red whole chilies and a little amount of water.

Make a fine paste and keep aside.

Remove the skin and cut the ouu or elephant apple into thin long pieces (details cutting procedure is mentioned in Meetha Oou Khata).

Wash all the cut oou pieces and put into a pressure cooker.

Also add 2 cup water, salt, 1/2 tsp turmeric powder and close the lid.

Allow to cook for 1-2 whistles or till the oou pieces are well cooked.

Turn off heat, drain out and collect all the cooked oou pieces. Keep aside.

Now heat oil in another pan.

Add panch phoron and allow to splutter.

Then add curry leaves, red chili and saute for few seconds.

Now add cooked oou pieces, mustard paste, grated jaggery, 1/2 tsp turmeric powder, salt and mix everything well.

Pour 1/2 cup water and stir again.

Cover the pan with a lid and cook for 8-10 minutes.

Turn off heat and serve this khata meetha oou khatta / elephant apple relish as a condiment !
NOTES:
Instead of jaggery, normal sugar can be used here as the sweetness factor.
This relish can be kept in refrigerator for 2-3 days.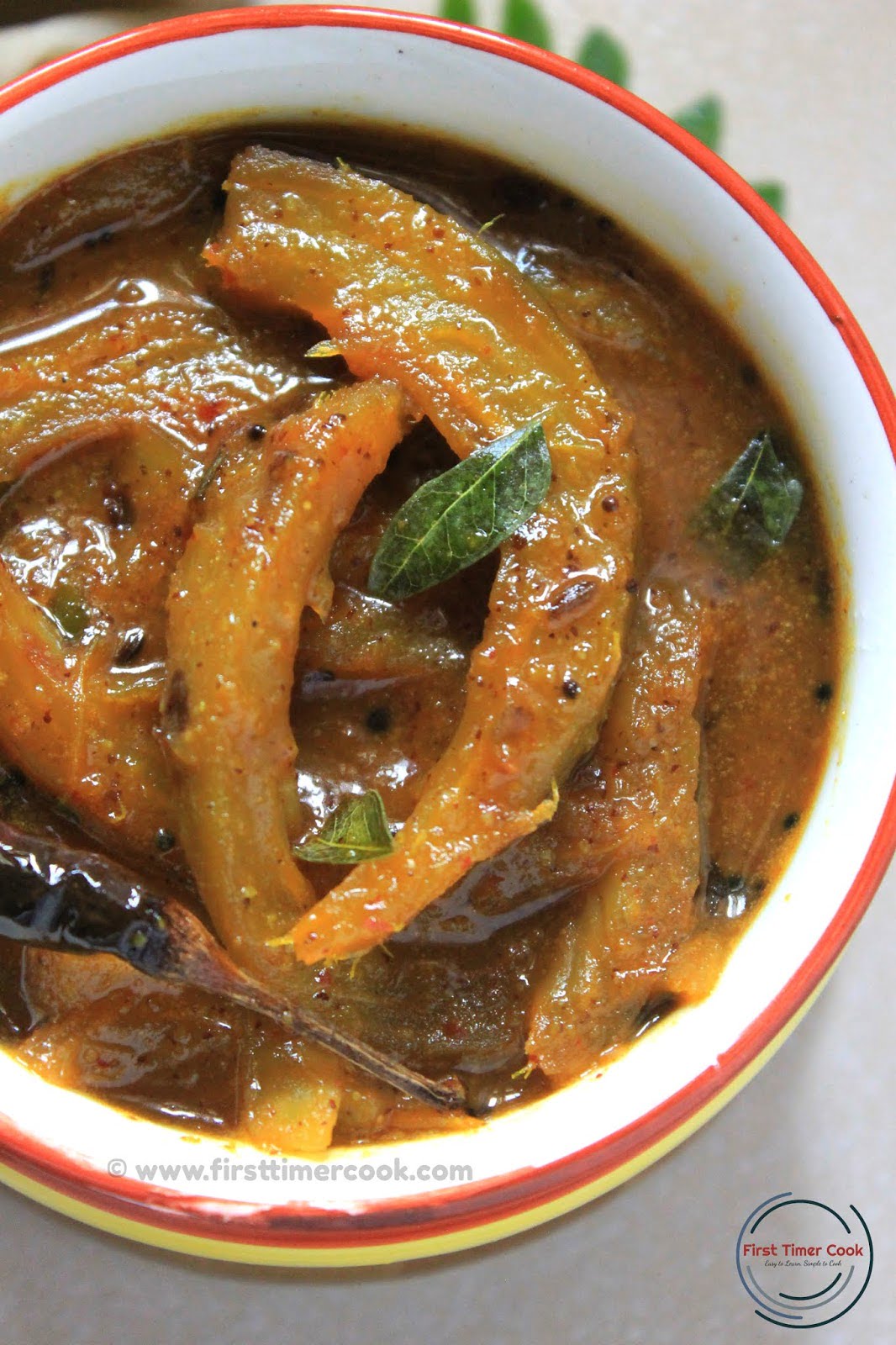 If you tried my recipe and enjoyed fully, then please share some pictures of your creation with me. Also kindly give your valuable feedback either in the comment box below or tag me as #firsttimercook on Instagram. You may also follow me on Facebook, Pinterest, Twitter, Google+, Instagram and can subscribe for free to get new recipes directly into your inbox 😊

PIN for later :