The leaves of drumsticks are known as Moringa leaves / Drumstick leaves / Sajana saga (in odia). These leaves are one of my most favorite leafy greens from rest others. These are loaded with valuable minerals, vitamins and proteins which results in a variety of health benefits. The moringa leaves are a great energy booster and are an excellent source of nutrition too. In different types of cuisines, these leaves are widely used as a main ingredient also. But the drumstick leaves are somewhat tough to digest. So it has to make sure that the leaves get very tender while cooking any dish using these leaves.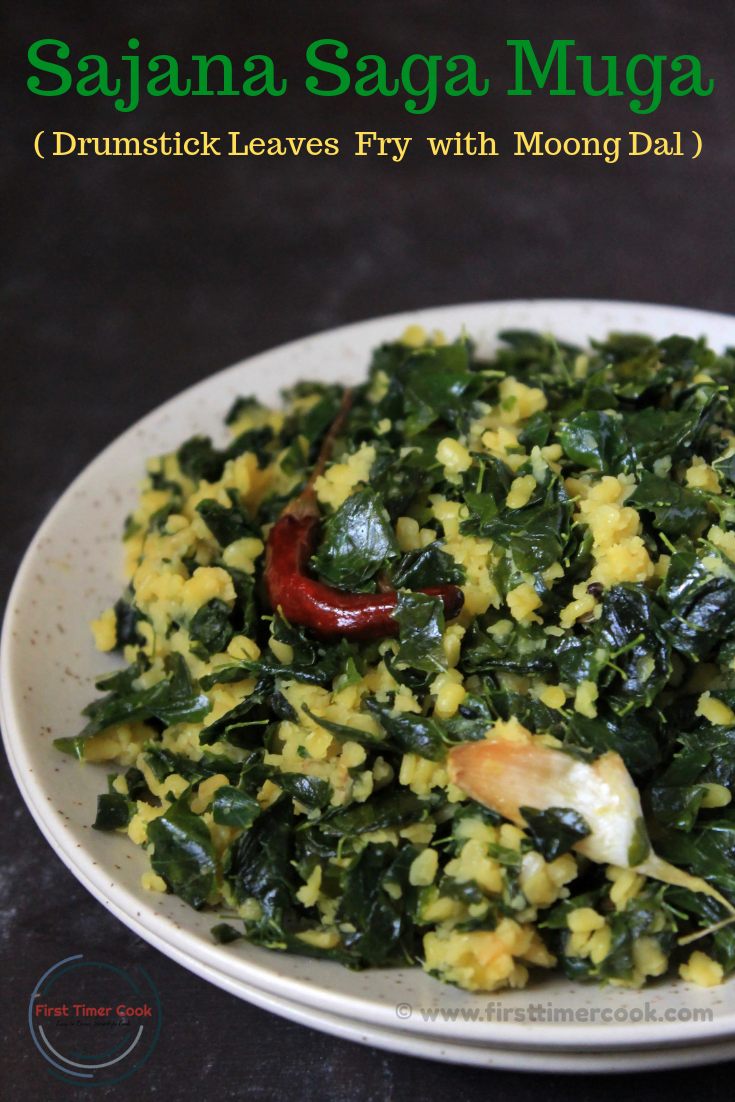 Well for current month the event 'A to Z Recipe Challenge' has come up with the alphabet D. That means, there must be a recipe post having the main ingredient name starting with alphabet D. So I opted D for Drumstick Leaves and I have prepared an Odia dish as 'Drumstick Leave Fry with Moong Dal' aka 'Sajana Saga Muga'.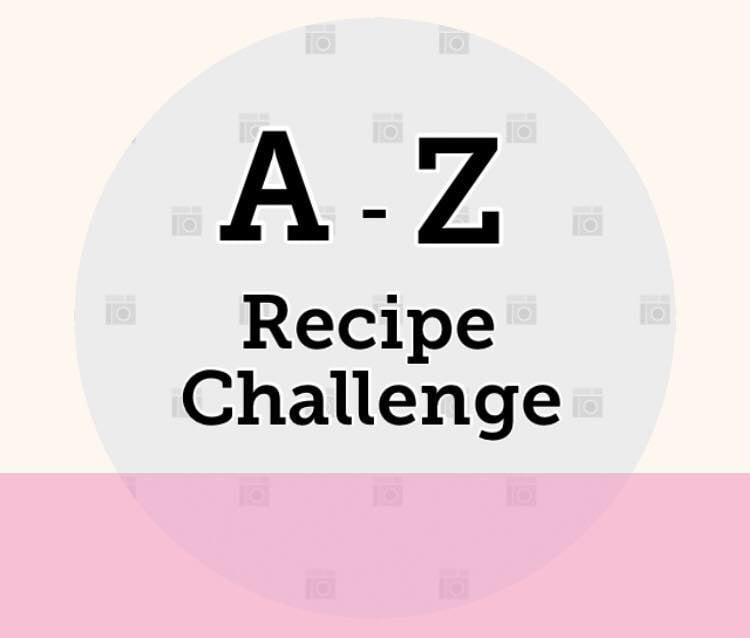 This dish is so simple yet much flavorful with few ingredients. First the drumstick leaves / sajana saga are separated from the stem and washed with plenty of water to discard the dusts which are always on top of the leaves. The moong dal used here is also dry roasted slightly and then cooked till soft, not mushy. The washed leaves and the cooked moong dal are simply fried to get the flavorful Sajana Saga Muga. I always prefer to use only garlic in any Odia style saga bhaja, but if desire some chopped onions can be added. This dish goes very well with some steamed rice dal combo or with pakhala / water rice. The sajana saga muga bhaja is very healthy and diabetic friendly too.
So do try this simple Odia dish as 'Drumstick Leave Fry with Moong Dal' aka 'Sajana Saga Muga'. If you tried my recipe and enjoyed fully, then please share some pictures of your creation with me. Also give your valuable feedback either in the comment box below or tag me as #firsttimercook on Instagram. You may also follow me on Facebook, Pinterest, Twitter, Google+, Instagram and can subscribe for free to get new recipes directly into your inbox 😊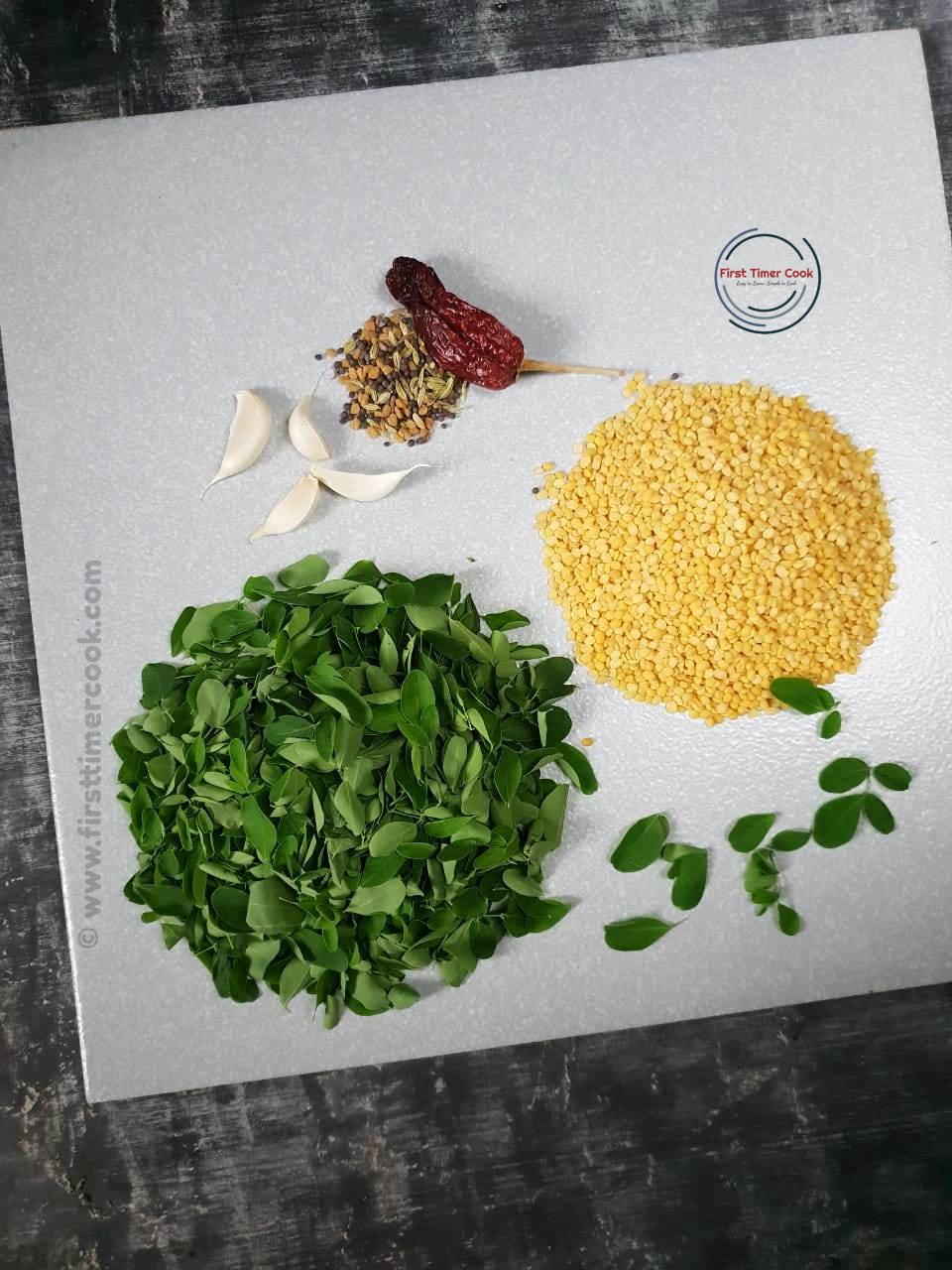 Preparation Time : 10 mins | Cooking Time : 20 mins
Ingredients :
Ingredients

Measurements

Drumstick leaves

(separated from stem and washed)

1 ½ cup

Moong dal (lightly roasted)

½ cup

Garlic clove

3-4 no

Panch phoron

½ tsp

Whole red chili

1 no

Turmeric powder

¼ tsp

Mustard oil

1 tbsp

Salt

As needed
Method :
First wash the lightly roasted moong dal.
Then put in a pressure cooker along with salt, turmeric and water (around 1-1.5 cup) and cook until done (the dal should not be mushy).
Drain and keep aside the cooked moong dal.
Now heat mustard oil in a pan.
Add in whole red chili, panch phoron and allow to crackle.
Next add slightly crushed garlic cloves and saute till the aroma of garlic comes out.
Then add drumstick leaves and saute a bit.
After that add cooked moong dal and salt.
Mix everything well and allow to cook over low – medium heat by covering the pan with a lid.
When the leaves become tender, then turn off heat.
Serve hot as a side dish with steamed rice or water rice !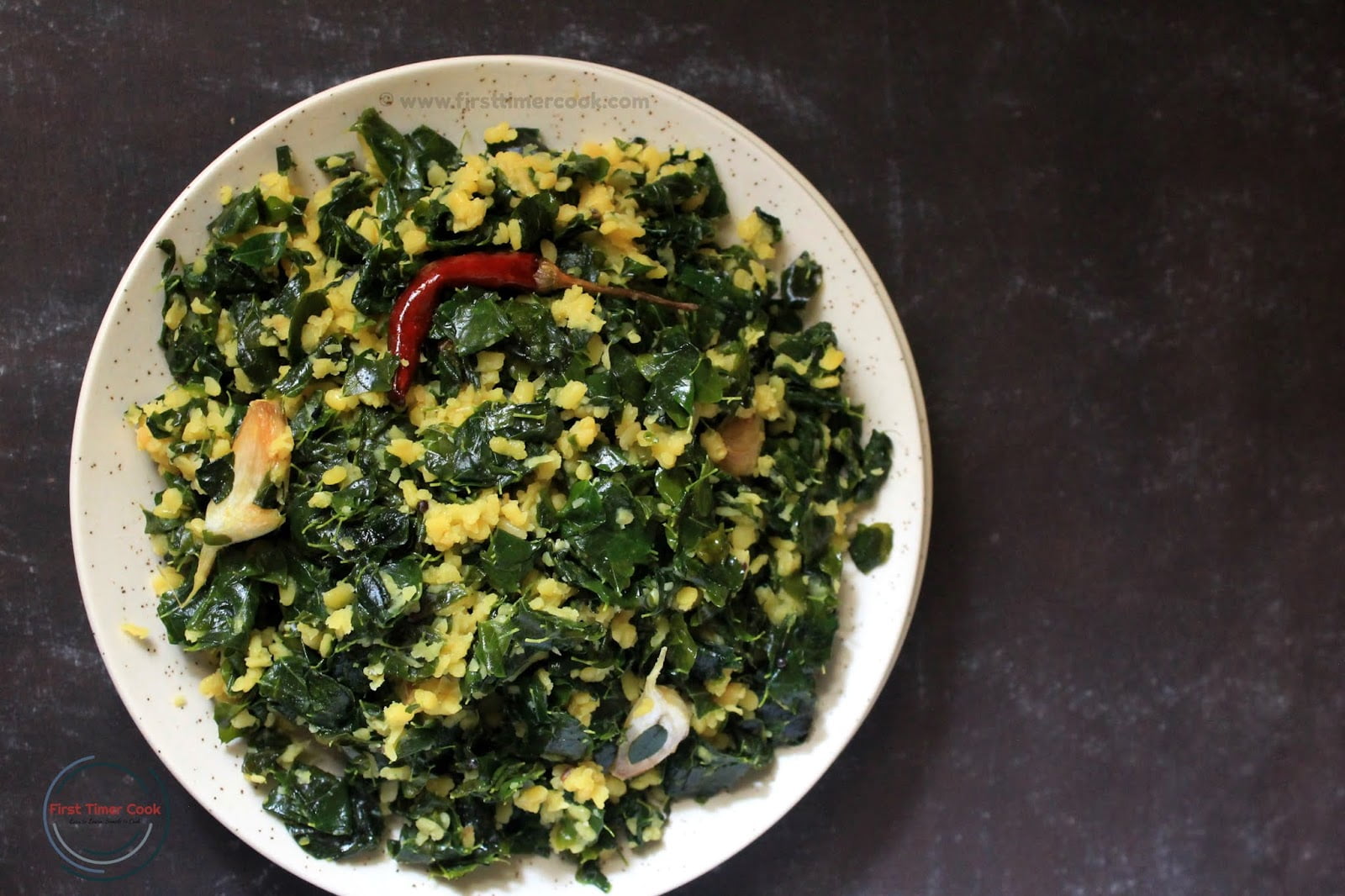 Notes :
Along with garlic, some chopped onion can be used.
Keep an eye while cooking the moong dal in order to avoid the mushy stage of moong dal.

PIN for later :