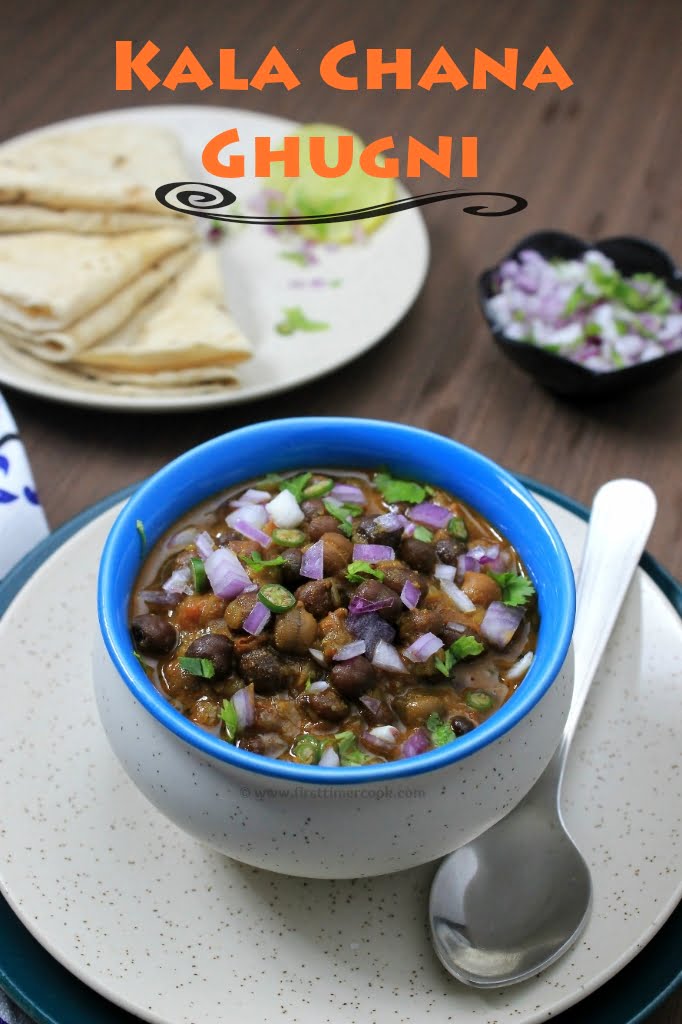 India is known for its diversity not only in terms of culture, religion but also for its food as well. Each state in the country boasts of its own mouth-watering cuisine. Bihari cuisine belongs to Bihar state of Indian subcontinent. Sweets from this region are specially famous. Bihari cuisine is usually vegetarian due to majority Hindus and major Buddhism influence in the region. This cuisine is a mixture of North Indian and East Indian cuisine. The common cooking oil used is mustard oil. Some famous Bihari cuisines are litti chokha, chana ghugni, dal peetha, aloo chokha, baingan chokha, parwal ki mithai, khaja etc.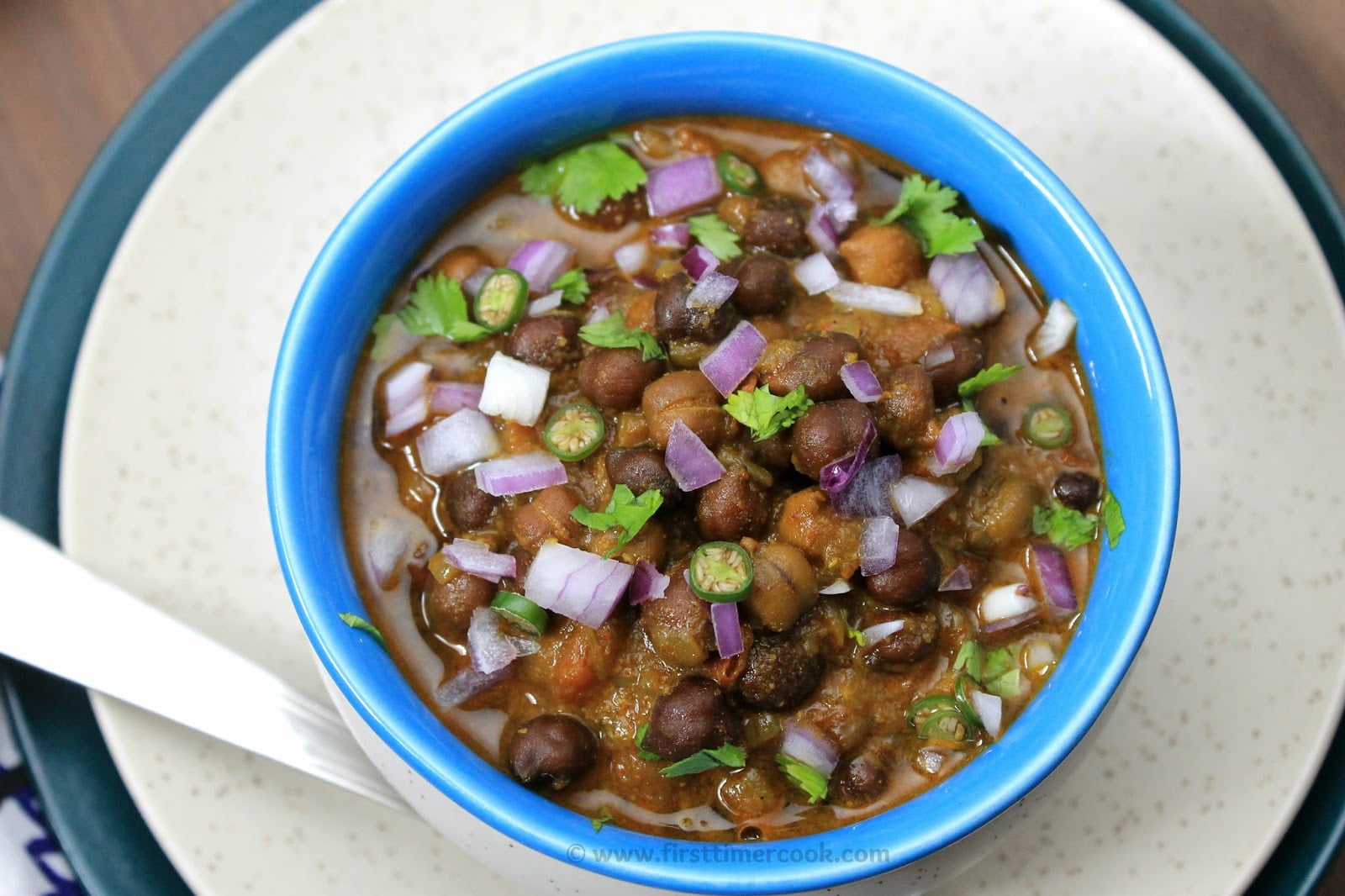 Well, the December month challenge in Shhhhh Cooking Secretly Challenge group is 'Bihari Cuisine'. For this theme, my partner is Veena di who gave me 2 secret ingredients as Black chickpea and cumin seed. So Using these two ingredients, I prepared the most famous kala chana ghugni from Bihari cuisine. Ghugni is the most popular evening snack mostly in the eastern part of India. There is some variations in the ghugni in the state of Bihar, Bengal, Odisha.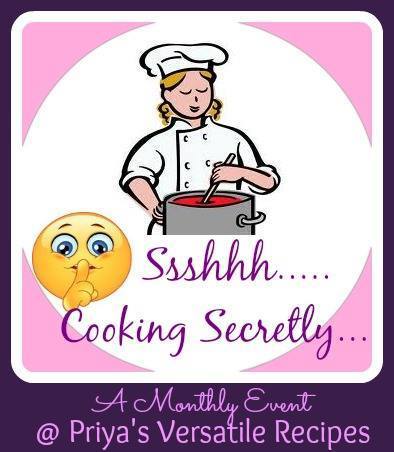 Traditionally, this is made of black chickpeas soaked in water and then sauted in mustard oil in a pan. All kinds of garam masala made as paste in a mortar-pestle, is used for flavoring and some soaked chana is also ground to form a paste used as thickener. This thickens the masala and makes gravy as per desired consistency. Finally after some garnishing, this snack is served as it is or sometimes this is served along with some steamed rice or hot roti. Kala chana ghugni is a spicy as well as tangy evening snack. Extremely common yet equally delicious, this mouth-watering snack is prepared in almost every household of Bihar. Below is the details method of preparation of this healthy vegetarian snack, Bihari kala chana ghugni.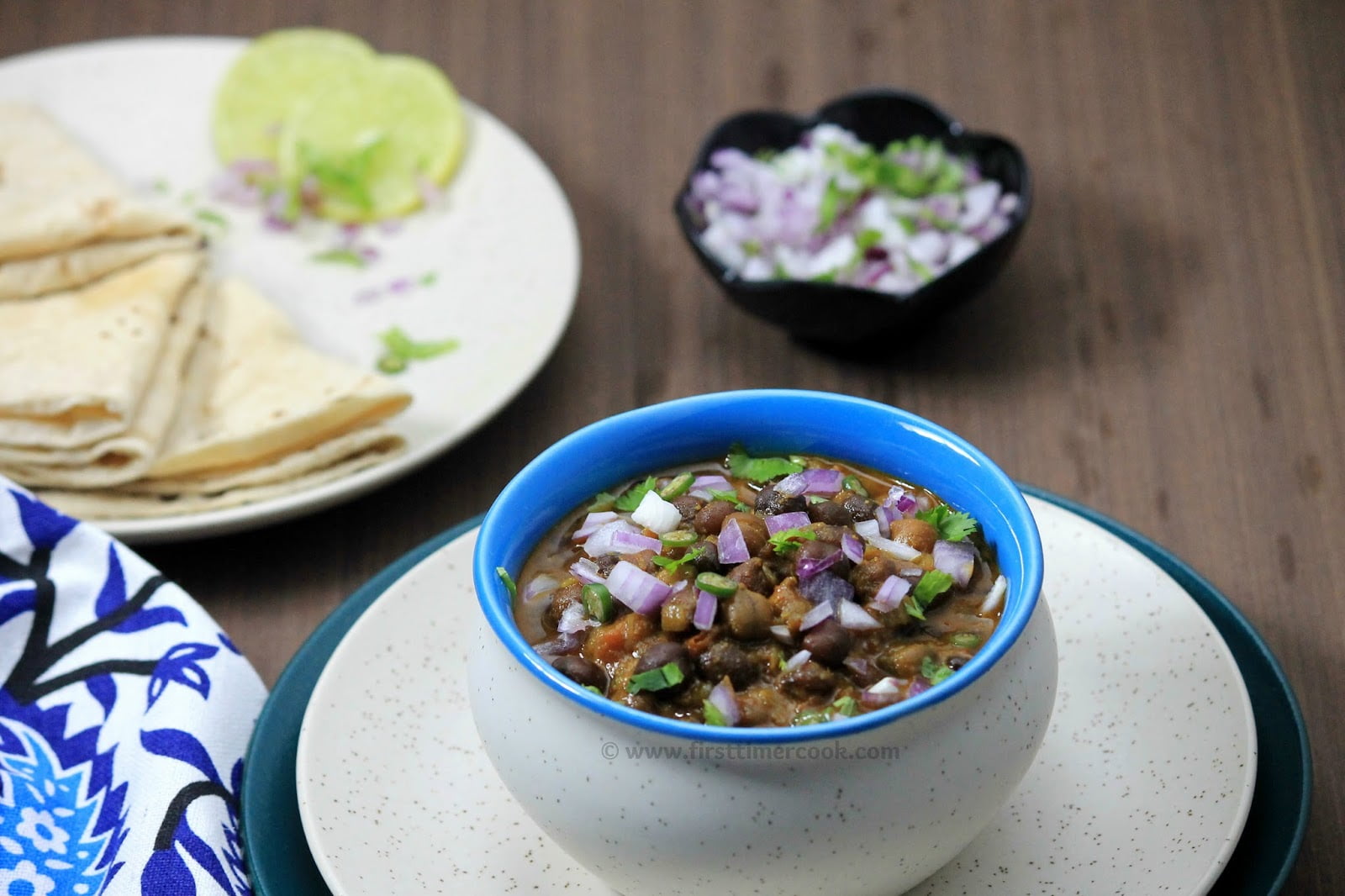 Preparation Time : 15 mins | Soaking Time : 8 hrs | Cooking Time : 30 mins
Ingredients :
| | |
| --- | --- |
| Ingredients | Measurements |
| Black chickpea | 1 cup |
| Onion (finely chopped) | 1 cup + some for garnishing |
| Tomato (finely chopped) | ¾ cup |
| Ginger garlic paste | ½ tsp |
| Turmeric powder | 1/2 tsp |
| Coriander powder | 1 tbsp |
| Cumin powder | 1 tsp |
| Red chili powder | ½ tsp |
| Garam masala powder | ½ tsp |
| Cumin seed | ½ tsp |
| Bay leaf | 1 no. |
| Cinnamon | 1 inch |
| Green chili (finely chopped) | For garnishing |
| Coriander leaf (finely chopped) | For garnishing |
| Lemon juice (finely chopped) | For garnishing |
| Salt | As needed |
| Water | As needed |

​
Method :
Clean well and then soak all the black chick peas or kala chana for at least 7-8 hours or overnight.
In a pressure cooker, take all the soaked and drained black chickpeas along with 1 pinch turmeric powder and enough water (around 3-4 cup).
Cook till chickpeas are just done. Drain all the boiled chana, but reserve the liquid(water) for later use.
Heat mustard oil in a pan.
Then add bay leaf, cinnamon and cumin seed and allow to splutter.
Add finely chopped onion and saute till onion turns translucent.
Next add ginger-garlic paste and cook until raw smell goes away.
Add finely chopped tomatoes and mix everything well.
Cook till tomatoes turn mushy and whole mixture looks like a paste.
Next add coriander powder, cumin powder, turmeric powder and red chili powder. Mix everything well and cook for 2-3 minutes.
Now add boiled and drained black chickpeas and stir continuously so that the masala'll coated well to each kaala chana.
Then add 1/2 cup of reserved cooked water, salt and mix well.
Simmer for 15 minutes, further water can be added if desired consistency of the ghugni is not there.
Turn off heat. Finally sprinkle garam masala powder and give a quick stir.
While serving, put some finely chopped onion, coriander leaves, green chilies and some fresh lemon juice on top of the ghugni in the serving platter. Serve as it is or with hot roti or steamed rice !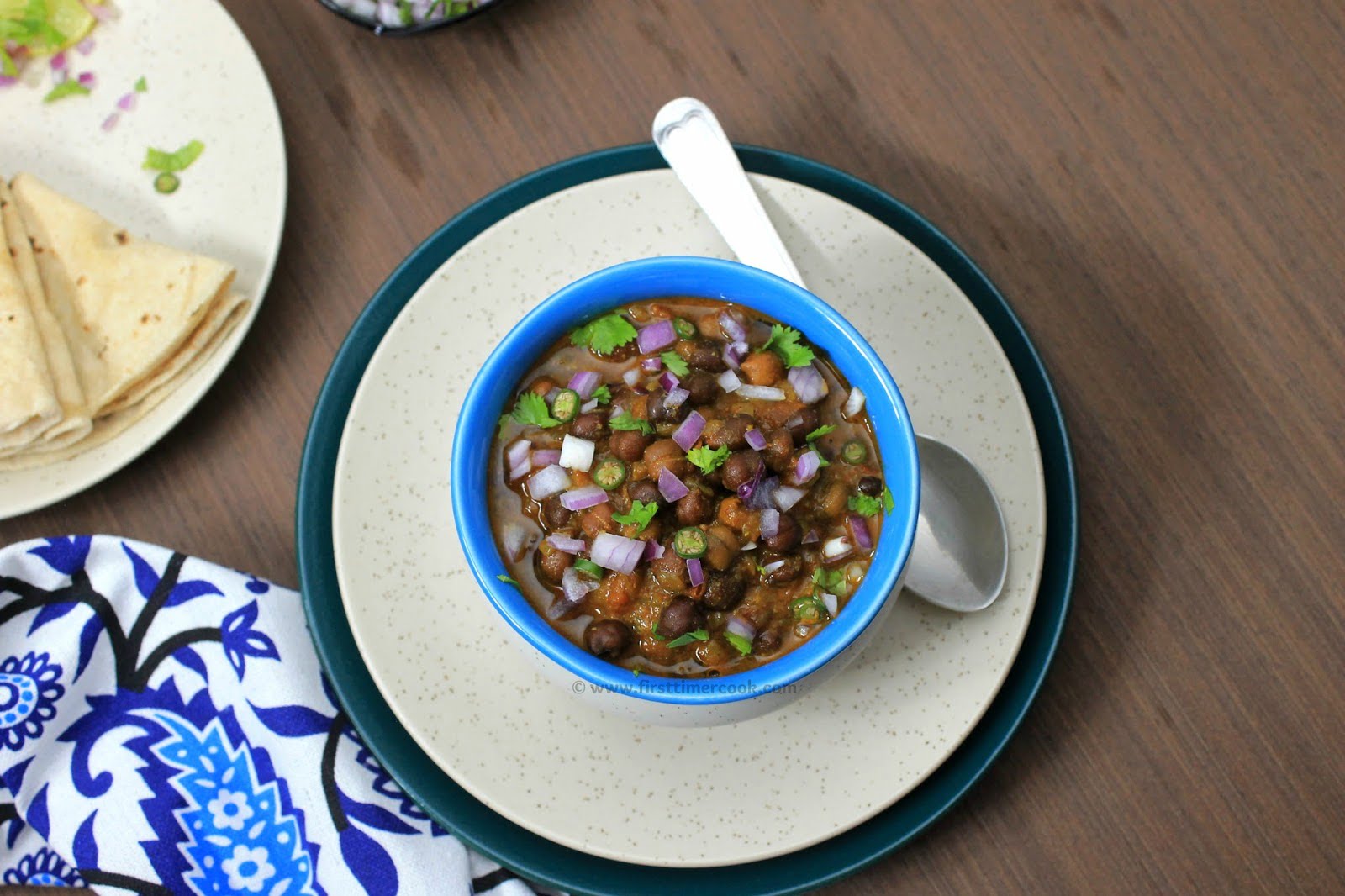 Notes :
Addition of tomato can be totally omitted.
Also tomato puree can be used instead of finely chopped tomatoes.

PIN for later :