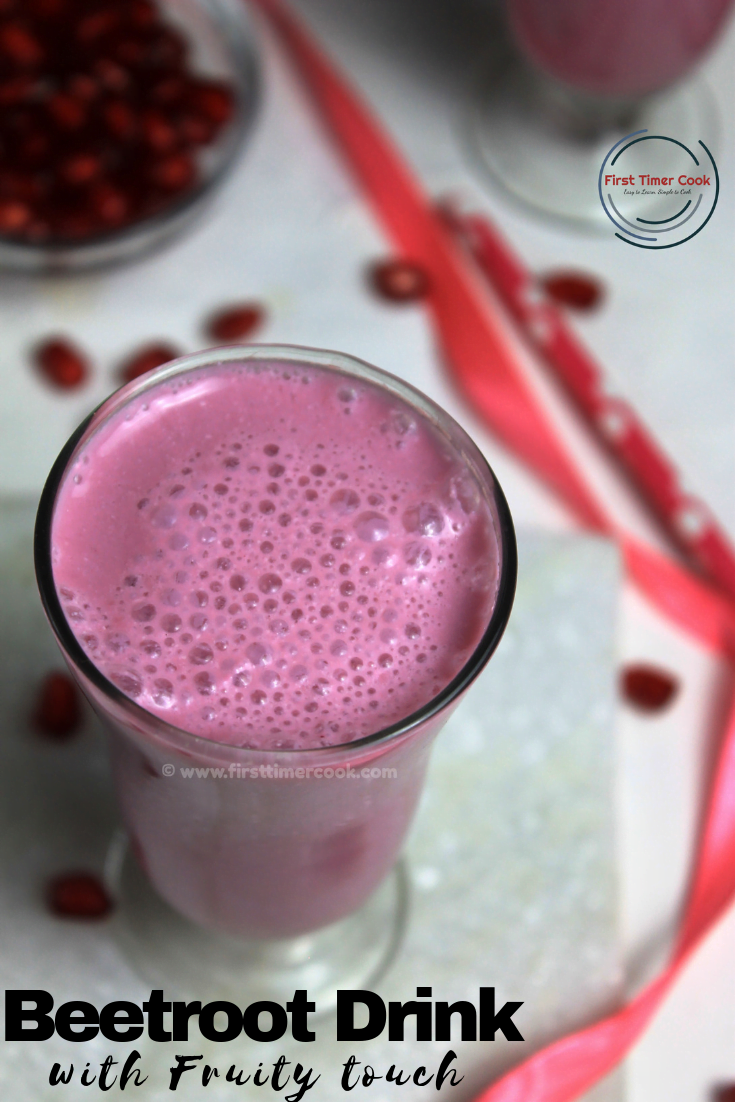 14th February is popularly known as Valentine's Day. Prior to this day, one entire week is also popularly called as the Valentine's Week which is celebrated by people by showing feelings of love, affection and friendship. It is celebrated in many ways worldwide, people share their affection for another person or people they love or adore by sending cards, flowers or chocolates as the messages of love. Hearts, the colors particularly red and pink, roses, images having romantic vibes, statues of cupids etc symbolize the feeling of romance and love during these days.
Since the Valentine's Week is going on, so here I have come up with a pinkish color fruity drink from a root vegetable as Beetroot Drink with Fruity touch. Have you ever tried a simple drinks using beetroot ? If not yet, then do try soon and I am sure this will be a hit with just few ingredients. This drink is completely vegan and gluten free as well.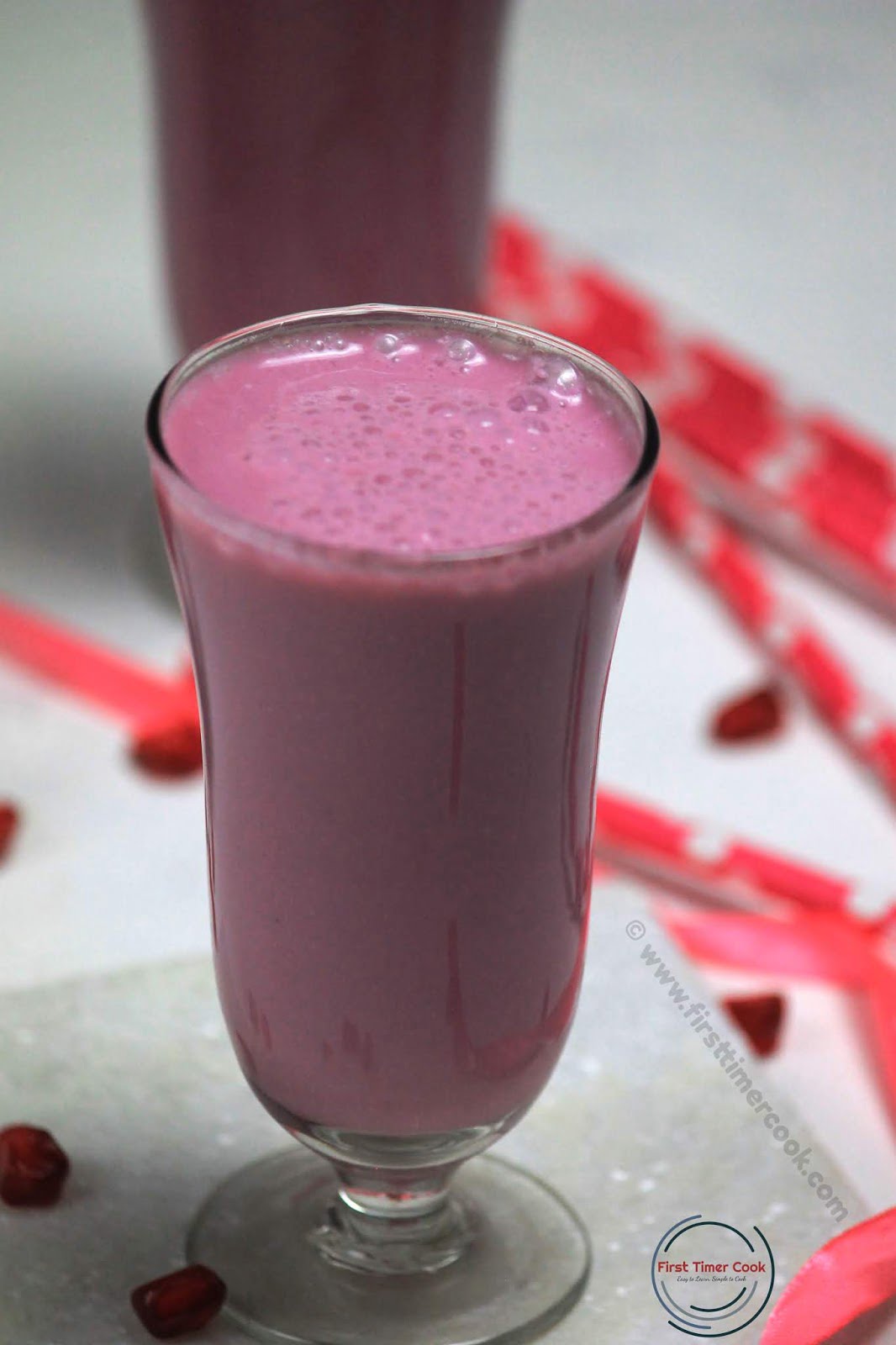 The difference here in this drink from others is that this one is basically prepared using a root vegetable, Beetroot along with some fruits like apple, peach, pomegranate arils. Any other fruits can be added as per choice too. Also I have used some ginger chunks here while blending to get some extra flavor in the drink. The color of the drink which comes as pink one will surely create a romantic vibe while serving. So definitely do try this healthy drink which is prepared without using any sugar for your loved ones 😊
Recipe Card for 'Beetroot Drink with Fruity touch' :
Author: SasmitaPin it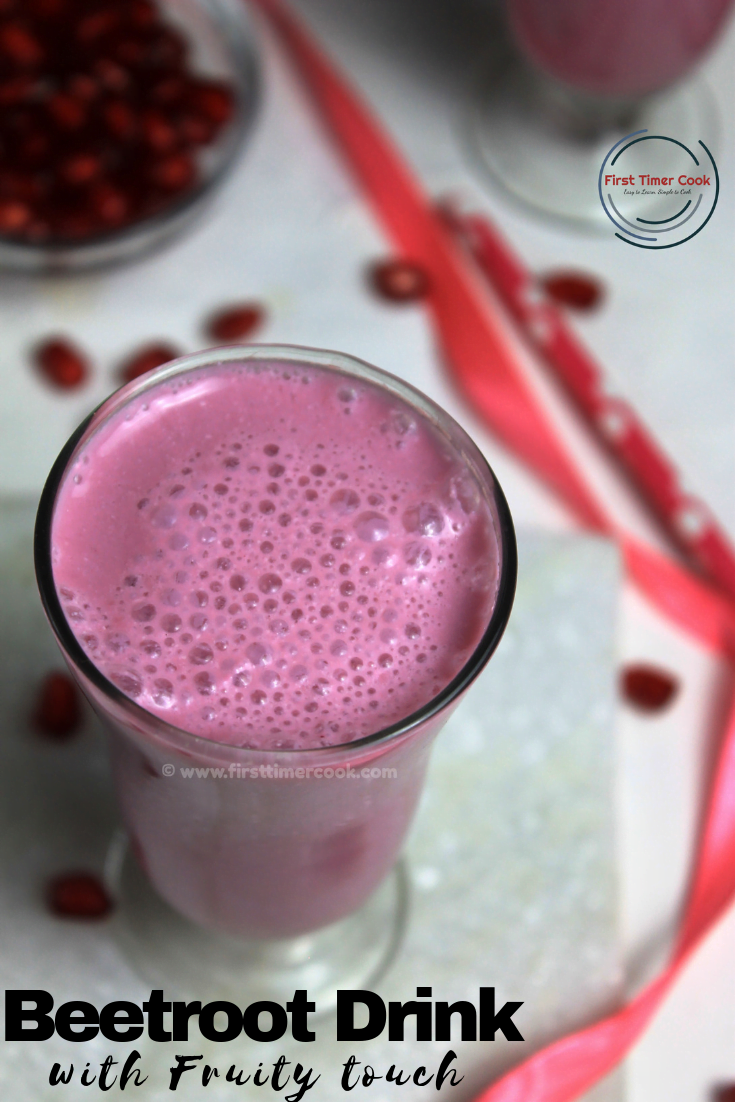 Beetroot Drink with Fruity touch
a healthy drink using the root vegetable, Beetroot and some fruits
prep time: 5 minscook time:total time: 5 mins
ingredients:
Beetroot (medium) 1 no
Apple (medium) 2 no.
Peach (medium) 2 no.
Pomegranate arils 1/4 cup
Ginger (optional) 1/2 inch
instructions
Wash and clean each ingredient first.
Then roughly chop and put into a blender jar.
Blend well to get a smooth consistency.
Pour into serving glass and serve immediately !
NOTES:
Fruits here which I have used is totally variable.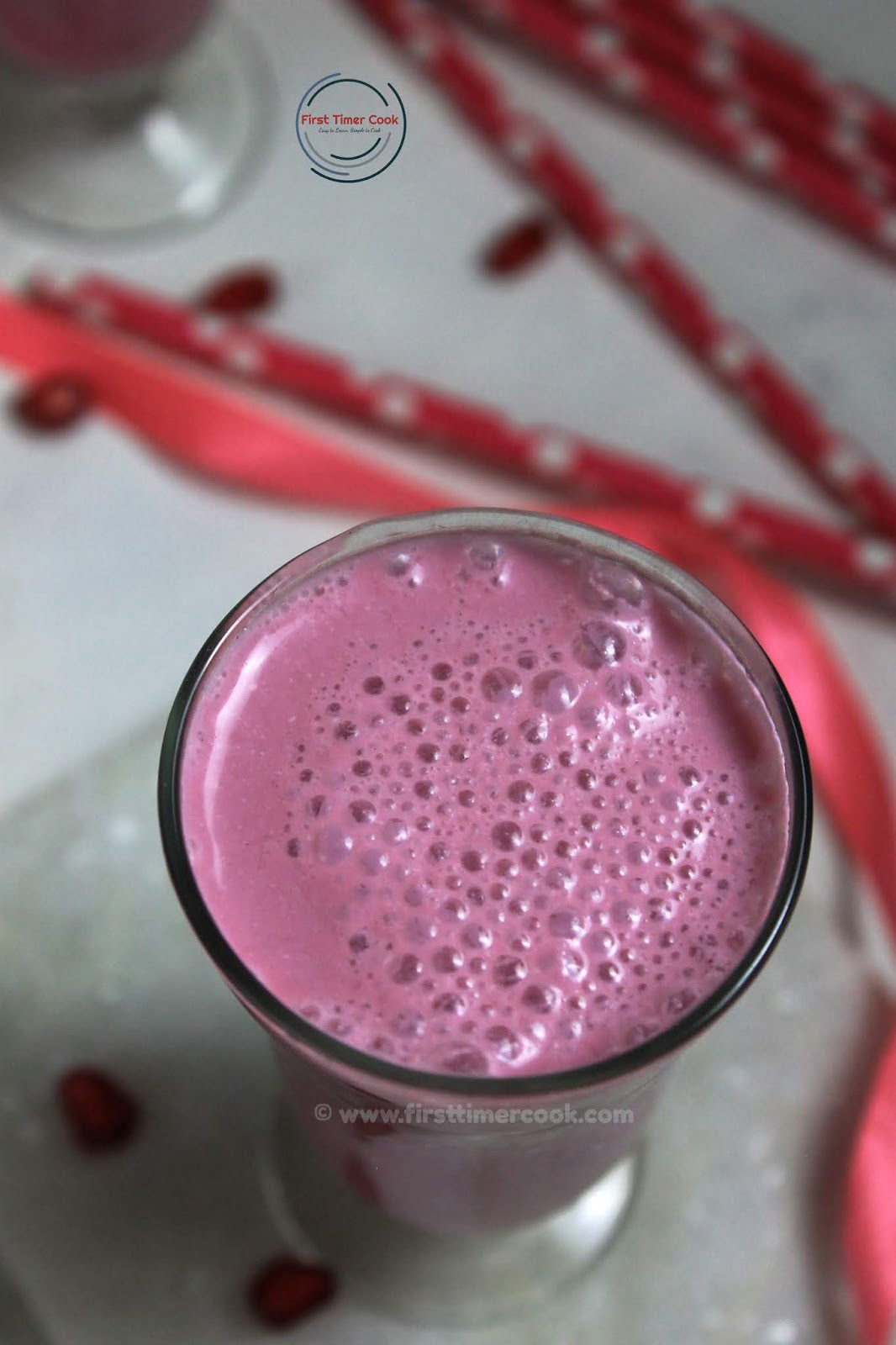 If you tried my recipe and enjoyed fully, then please share some pictures of your creation with me. Also kindly give your valuable feedback either in the comment box below or tag me as #firsttimercook on Instagram. You may also follow me on Facebook, Pinterest, Twitter, Google+, Instagram and can subscribe for free to get new recipes directly into your inbox 😊
PIN for later :

This 'Beetroot Drink with Fruity touch' is contributed for Healthy Wellthy Cuisines where the theme is 'V Day Special at HW'. Here are more similar recipes shared by our Healthy Wealthy Group members as Bread Gulab Jamuns in Jaggery Syrup, Spiced Pomegranate Spritzer Mocktail, White Chocolate Pudding, Strawberry Mojito Mocktails, Chocolate Walnut Brownie, No-Bake Berry Custard Tart, Mixed Vegetable and Paneer Dosa.
.