In Indian subcontinent, the state of Rajasthan is famed for its rich regal culture and heritage. The arid nature of the region, the extreme climatic conditions, scarcity of water and vegetation has witnessed evolvement of unique cooking styles and food habits of the natives that is noticeably different from other Indian cuisines. The Rajasthanis have molded their culinary styles in such a way that many of their dishes can be shelved for several days and served without heating. There is a wide variety of delectable and exquisite Rajasthani dishes starting from a range of vegetarian and non-vegetarian options, to sweet and savory delicacies. Items like Dal-Baati-Churma and Bikaneri Bhujia have garnered both national and international popularity among foodies.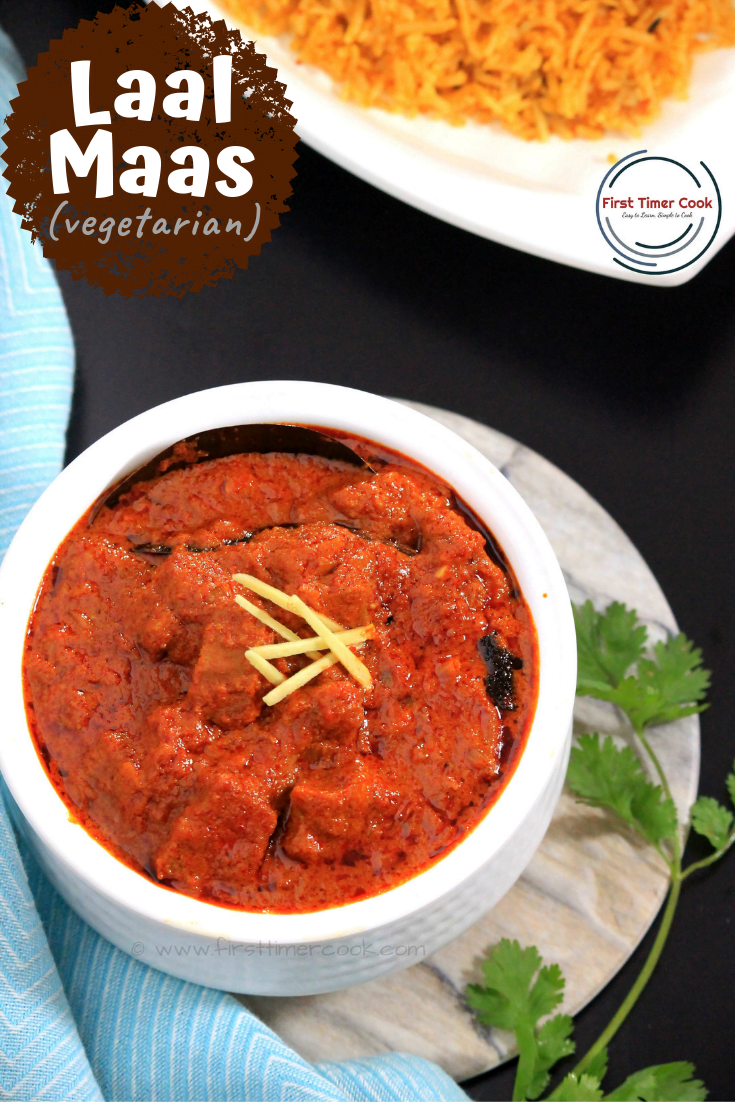 Also some other quintessential Rajasthani dishes are Gatte ki Sabji, Laal Maas, Ghevar, Mirchi Vada, Mohan Thal and lots more as well. Among all Laal maas is a popular non-vegetarian dish from Rajasthani cuisine. This is a mutton curry which gets its color from the chilies used to cook it. Here I have prepared a vegetarian version of this tasty as well as eye catching meat curry as Vegetarian Laal Maas. Instead of meat / lamb, I have used jack fruit pieces. The taste and the look of the dish is same as that of the laal maas but totally a vegetarian dish.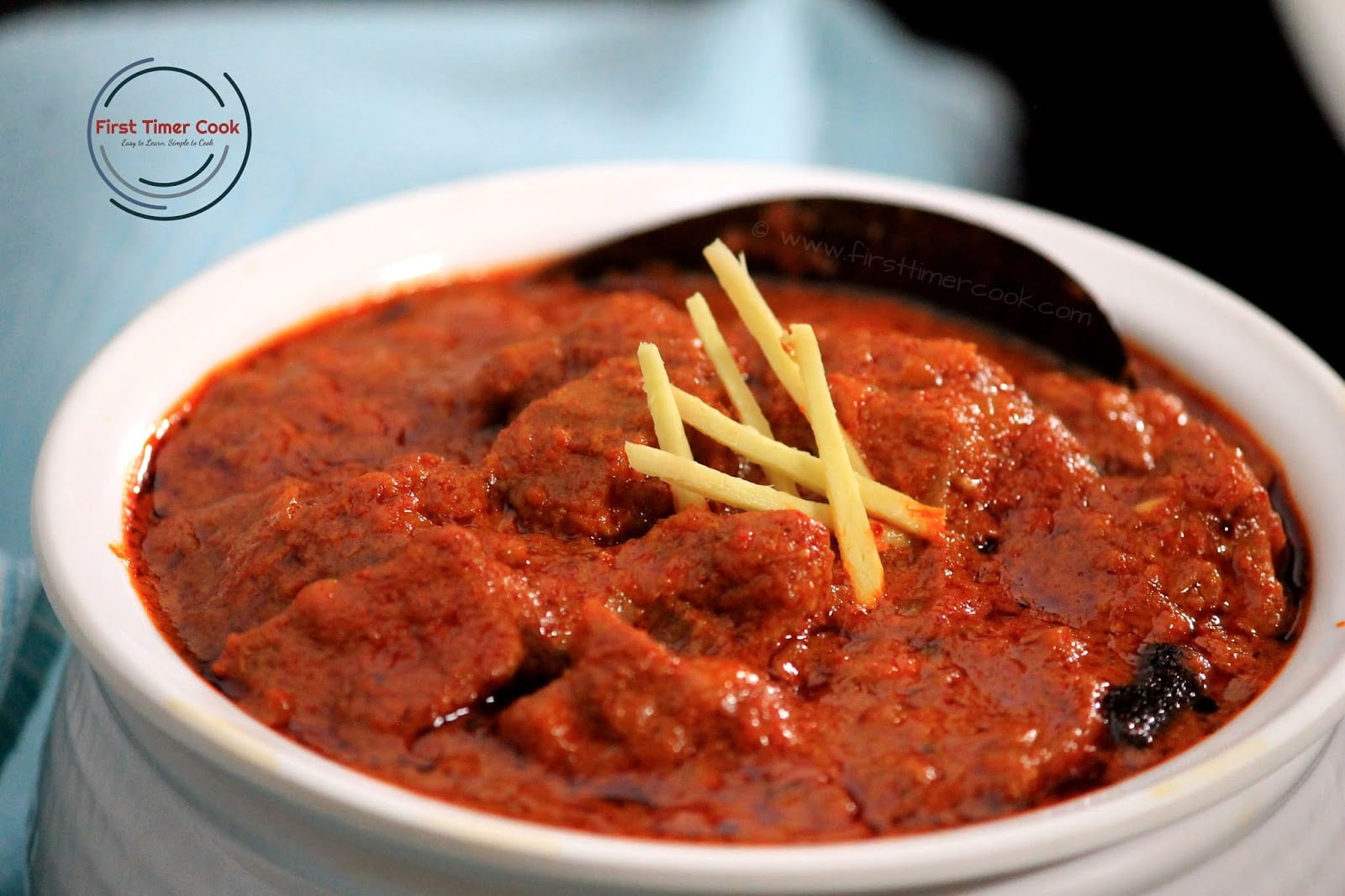 This can be relished with bajra ki roti or even with either any aromatic rice or Indian flatbread. The unique feature of this hot, spicy and rich preparation is its fiery red color which it gets from the liberal use of red chilies. Completely gluten free dishis this and one should try this during jack fruit seasons particularly.
Recipe Card for 'Vegetarian Laal Maas' :

Laal Maas, Vegetarian dish, Gluten free, Side dish, Main course, Jack fruit, Rajasthani Laal Maas
Gluten free, Side dish, Main course, Vegetarian
Rajasthani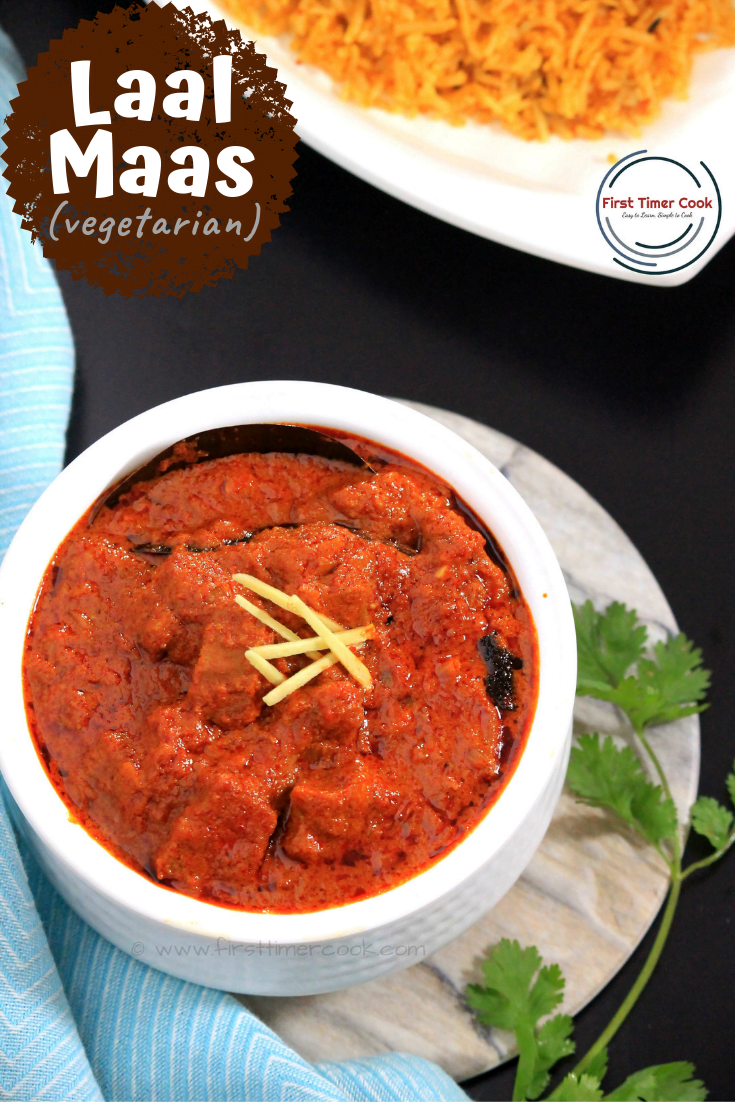 Vegetarian Laal Maas
a vegetarian version of the tasty and eye catching Laal Maas using raw jack fruit.
prep time: 30 Mcook time: 50 Mtotal time: 80 M
ingredients:
Jack fruit (chopped and deseed) 3 cups

Onions (finely sliced) 4 no.

Ginger-garlic paste 1 tbsp

Bay leaf 1 no.

Cinnamon 1 inch

Cardamom 3 no.

Black cardamom 2 no.

Clove 3 no.

Cumin seed 1 tsp

Garam masala powder 1 tsp

Mustard oil 4 tbsp

Salt as needed
Marination
Yogurt(well beaten) 1/2 cup

Ginger-garlic paste 1 tbsp

Chili paste (soak, boil & make a paste of kashmiri dry red chilies) – 3 tbsp

Mustard oil 2 tbsp

Cumin powder 1 tsp

Coriander powder 2 tsp

Turmeric powder 1/2 tsp

Salt as needed
instructions:
How to cook Vegetarian Laal Maas
In a deep non-stick pan, heat enough water. Add the chopped jack fruit, salt and cook over medium heat for 12-15 minutes or till jack fruit pieces turn a bit soft. Do not over cook, the pieces should cook till soft.

Drain the water using a strainer and transfer the jack fruits into a plate. Keep aside.

In a mixing bowl take yogurt, ginger-garlic paste, chili paste, cumin powder, coriander powder, turmeric powder, salt, mustard oil and mix well using a spoon or hand whisk.

Next add jack fruit pieces and mix everything again so that each jack fruit pieces are well coated with the marination. Cover the bowl and keep aside for an hour in refrigerator.

Then heat oil in a deep pan.

Add bay leaf, cinnamon, cardamom, black cardamom, clove, cumin seeds and allow to crackle.

Add sliced onion and saute till the onions turn golden brown.

Next add 1 tbsp ginger-garlic paste and saute for a minute or till raw smell goes out.

Then add marinated jack fruit pieces along with all the marination.

Saute over medium-high heat till 5-6 minutes.

Add 1 cup hot water, salt and give a stir.

Cover the pan and allow to cook over medium heat, stirring in between.

When the jack fruit pieces are cooked thoroughly, add garam masala.

Stir well everything and then turn off heat.

Serve this vegetarian laal maas hot as a side dish with steamed rice or any pulao or plain rotis or bajra rotis !
NOTES:
Seeds of the dried kashmiri red chilies can be taken out if the less spice prefer.
Also half-half proportion of chili paste and red chili powder can be opted if you are not in a more spicy mood. The result is a deep red color but with a less spice.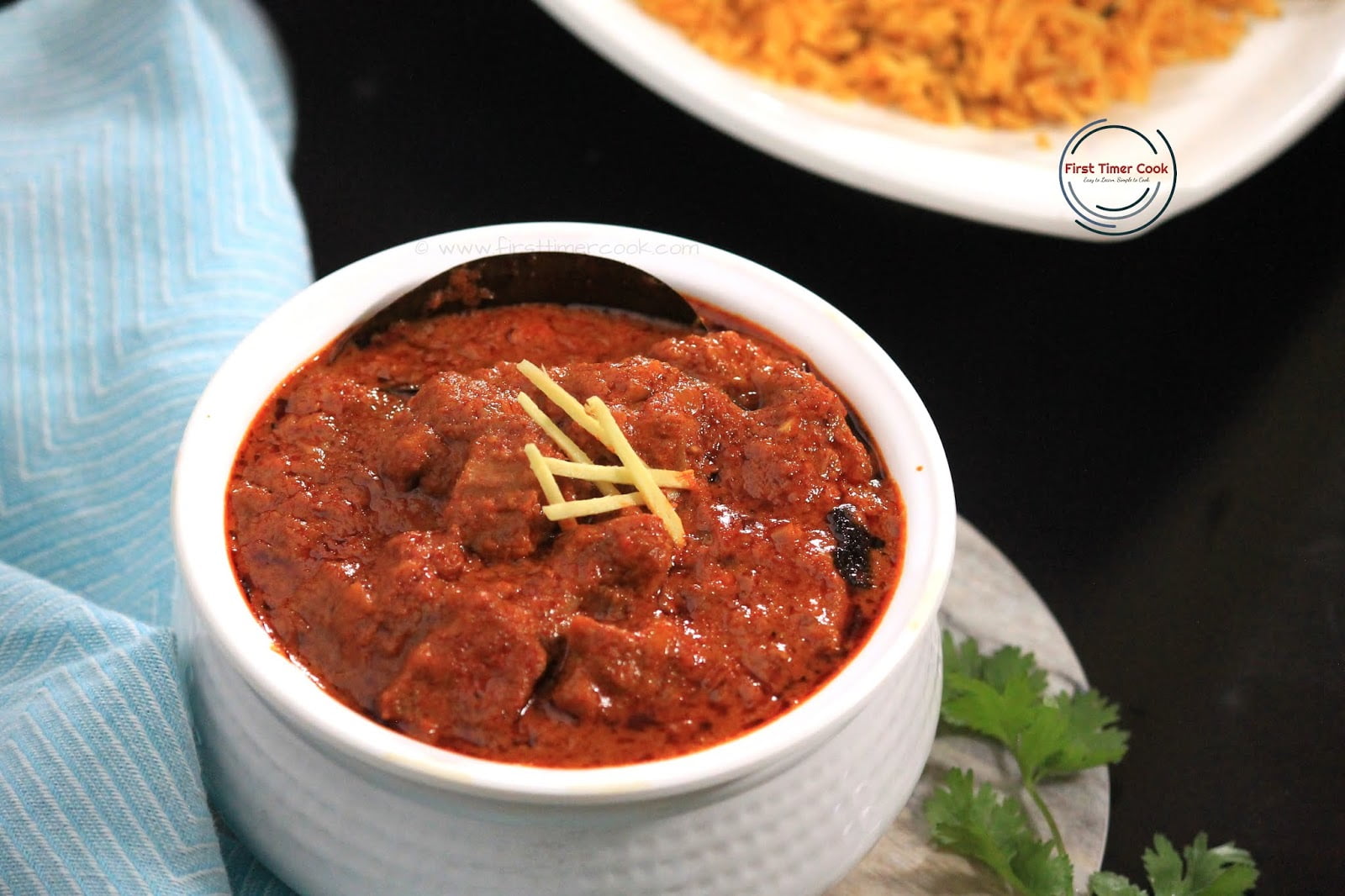 Well, the July month challenge in the food group named as 'Shhhhh Cooking Secretly Challenge' was from 'Rajasthani Cuisine' and my partner was Priya. I gave her as Cardamom powder, Milk and mine are Cardamom, Curd. As usual, using mine two ingredients I had to prepare a dish from Rajasthani cuisine. So I have come up with this twisted dish as Vegetarian Laal Maas.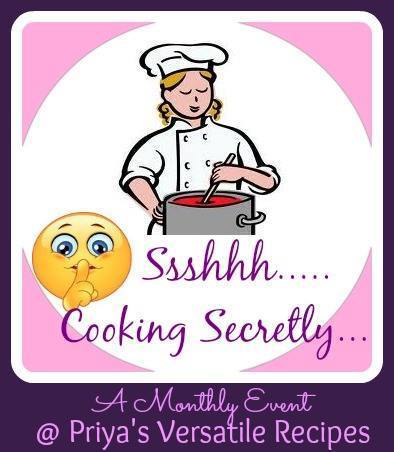 If you tried my recipe and enjoyed fully, then please share some pictures of your creation with me. Also kindly rate the recipe below, give your valuable feedback either in the comment box below / tag me as @firsttimercook on Instagram.
You may also follow me on Facebook, Pinterest, Twitter, Google+, Instagram and can subscribe for free to get new recipes directly into your inbox 😊

PIN for later :