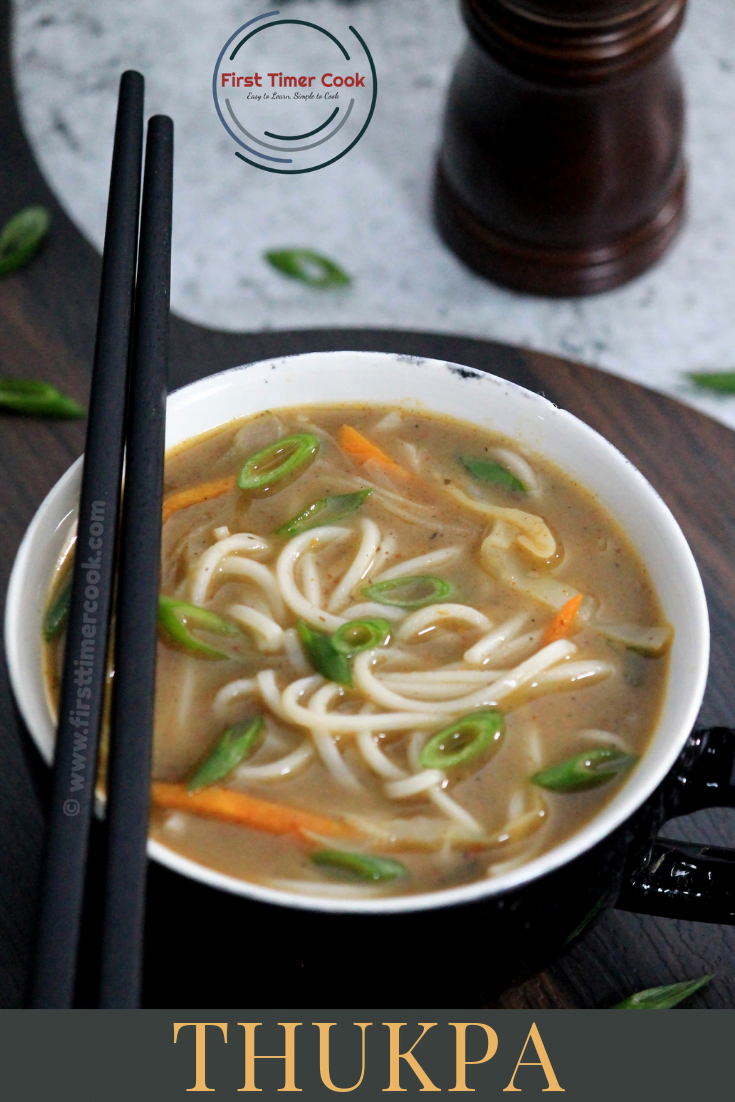 A soup is a flavorful and nutritious liquid food served at the first of several courses which is intended just to whet the appetite. This may be one of many dishes served at the same time or a hearty meal served in a bowl. Soups have been made since ancient times. There are basically two categories of soup based upon the texture of the soup as Thin Soup (ex: clear soup) & Thick Soup (ex: creamy soup), which are further classified into various categories. A clear soup is served crystal clear and the thick creamy soup has a smooth velvety finish. Beside any varieties, soups are always easy one pot meal which are perfectly fit for dinner or lunch or even snack. Some soup recipes from my space are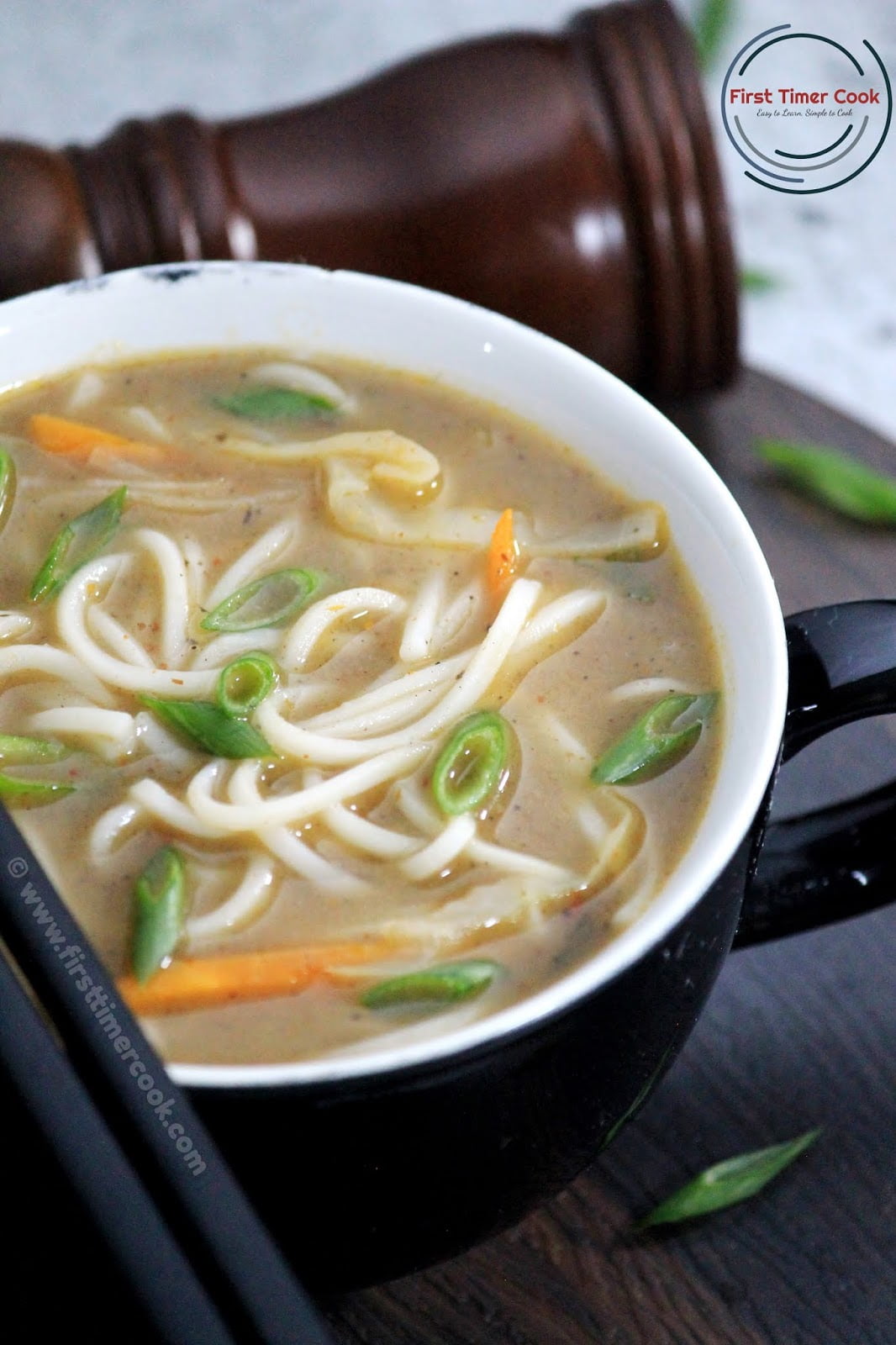 Well, Thukpa is such a soup where the main ingredient is the noodle. So this is basically a noodle soup from Tibetan cuisine. These days, the thukpa seems to be hugely popular in North-East region of Indian subcontinent. This soup contains both vegetables / non-vegetables and rice / whole wheat noodles in it. The vegetables used in the preparation are the most common ones such as cabbage, carrot, mushroom, onion etc where as the non-vegetarians mainly consists of either meat or chicken. While making a soup, we usually boil everything in one pot, but in case of thukpa the noodles have to be cooked before hand and added to the soup just at the end. Here I have come up with the vegetarian version using vegetable broth, but some shredded or chopped meat or non-vegetarian broth can also be added to this. This version of thukpa is so simple, easy to make and a comfort bowl packed with vegetables.
So do try this noodle soup from Tibetan cuisine, THUKPA. If you tried my recipe and enjoyed fully, then please share some pictures of your creation with me. Also give your valuable feedback either in the comment box below or tag me as #firsttimercook on Instagram. You may also follow me on Facebook, Pinterest, Twitter, Google+, Instagram and can subscribe for free to get new recipes directly into your inbox 😊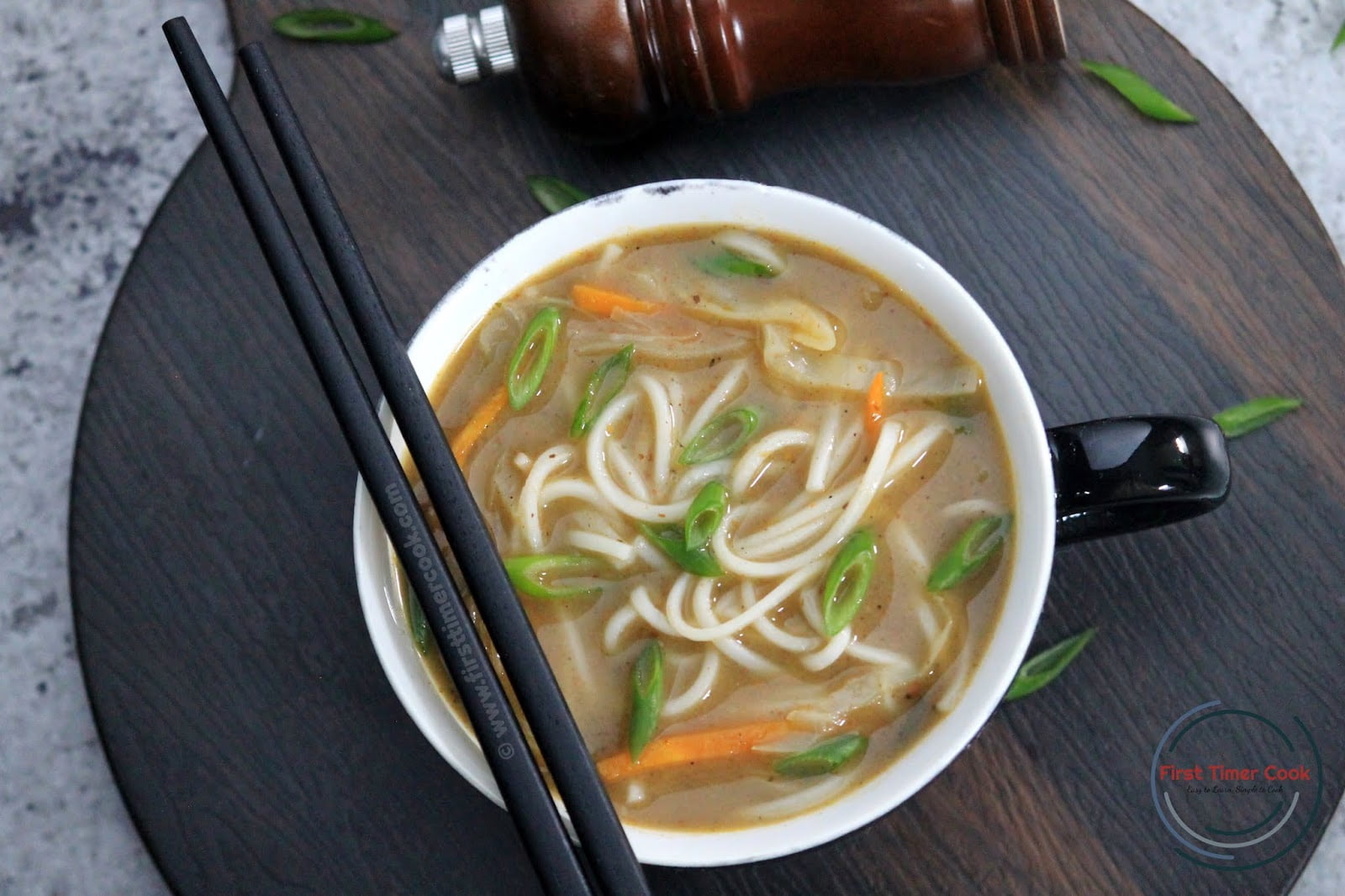 Preparation Time : 15 mins | Cooking Time : 25 mins
Ingredients :
Ingredients

Measurements

Noodle

2 cup

Carrot (thin stripe)

1/3rd cup

Cabbage (thin stripe)

½ cup

Mushroom (thin stripe)

½ cup

Tomato (finely chopped)

(medium)

1 no

Onion (thin slice)

1 no

Garlic (finely chopped)

1 tsp

Soy sauce

1-2 tbsp

Pepper powder

¼ tsp

Vegetable broth / stock

3 cup

Spring onion (finely chopped)

Few

Oil

2 tsp

Salt

As needed

Water

As needed
Method :
First in a deep pan, boil sufficient water and add in salt.
Next put the noodles and cook till AL-Dante.
Drain all the water, mix the cooked noodles with little oil. Keep aside.
Now heat oil in a pan.
Add finely chopped garlic, onion slices and saute till onion turns translucent.
Then add chopped tomatoes, carrot stripes, cabbage stripes, mushroom stripes and saute for some minutes till tomatoes as well as other vegetables are soft.
Next add soy sauce, pepper powder, salt and vegetable broth / stock.
Mix everything well and simmer for 12-15 minutes.
Now add cooked noodles, mix well and again simmer for 2-3 minutes.
Turn off heat.
Pour into serving bowl, sprinkle some chopped green onions & serve hot !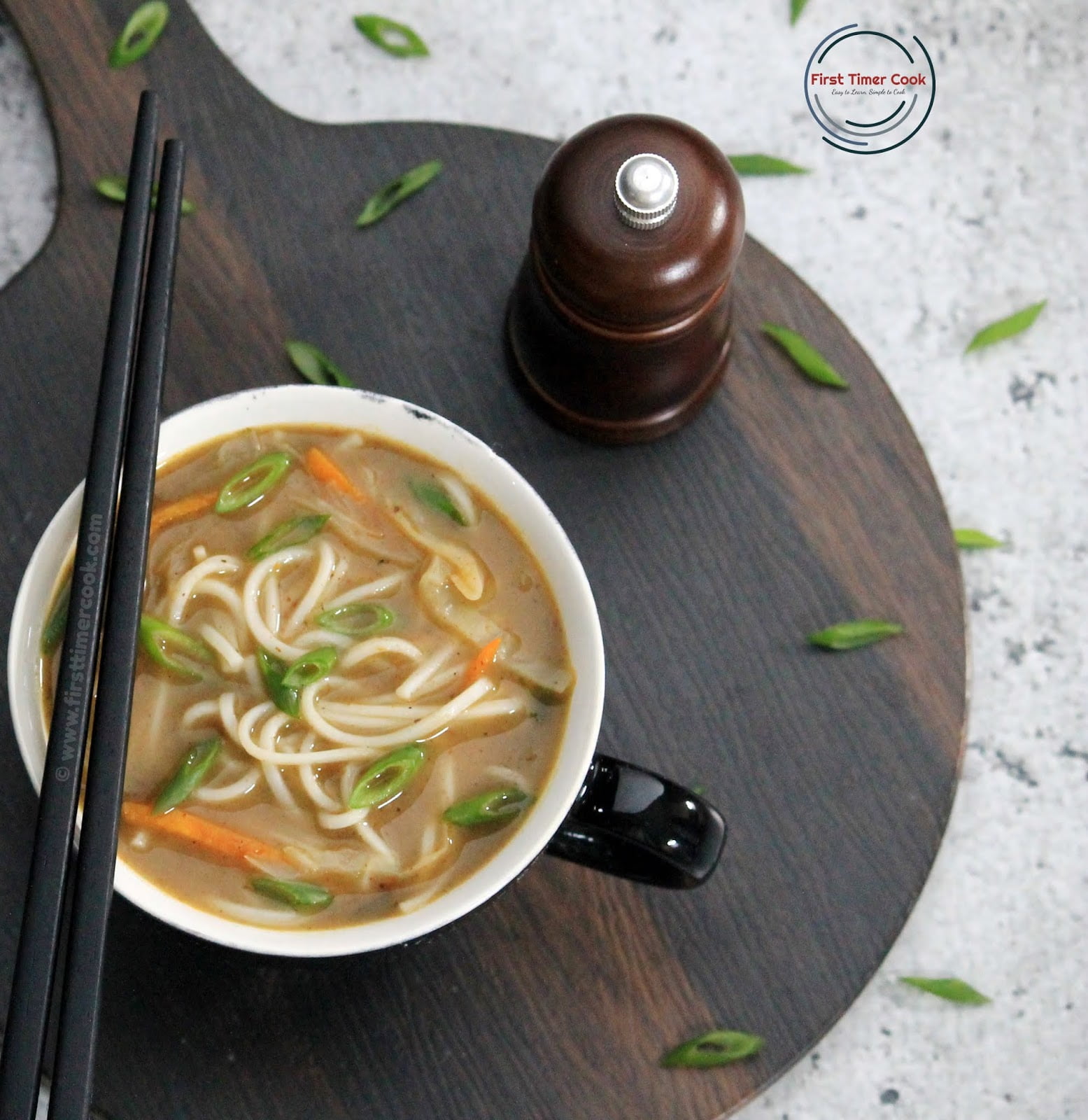 Notes :
Baby spinach leaves can be added.
Vegetable broth / stock can be replaced with normal water.
PIN to read later :

This 'Thukpa (Vegan Version)' is contributed for 56th Healthy Wellthy Cuisines where the theme is 'Soupy Tales at HW'. Here are more similar recipes shared by our Healthy Wealthy Group members as Wonton Soup, Vegetable Manchow Soup, Creamy Cauliflower Soup, Hot & Sour Vegetable Soup, Bottle gourd soup.