Arunachal Pradesh is one of the north-eastern states of Indian subcontinent. This state is mainly inhabited by tribal people and thus features a rich tribal gastronomy. The most interesting aspect about the cuisine of Arunachal Pradesh is that unlike other states in India, the tribal people here avoid the use of oil and other packed spices. Also the cuisine here is nutritious and healthy as they make extensive use of herbs and fresh indigenous spices. The cuisine of Arunachal Pradesh clearly defines the rich culture and simple lifestyle of people. Some traditional Arunachal dishes are
Zan is the staple dish of the Monpa tribes. It is usually made of millet flour, and is served with vegetables or meat, to which fermented cheese, soya bean or herbs are added.
Gyapa khazi is a type of pulao made of rice, fermented cheese, small dried fish or shrimp, chilies, ginger and other spices.
Momo is made by stuffing chopped vegetables or minced pork and onions into dough and then steaming the dumpling in a steamer or deep frying.
Thukpa is a soup filled with noodles, minced meat and vegetables, also known as der thuk.
Khura is a pancake, often taken with tea.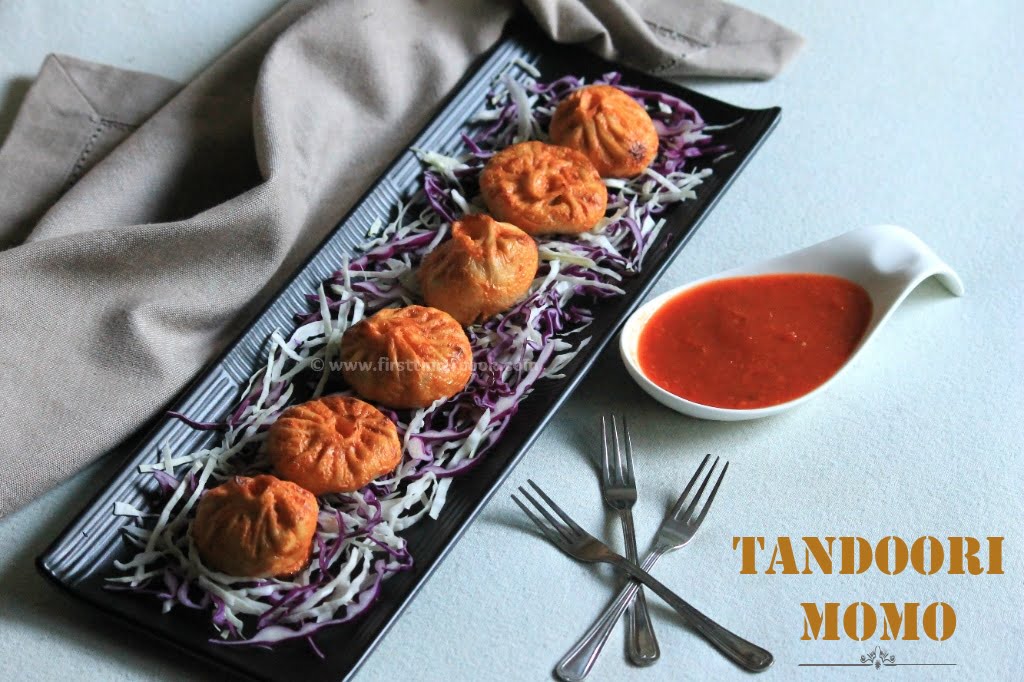 Ok, so why I am describing cuisine of Arunachal Pradesh, one of the north-eastern states of Indian subcontinent ?
The reason behind this is recently I have been added to a group named as Shhhhh Cooking Secretly Challenge by Mayuri di. As the name of the group says, it is totally a secret challenge. In details, there is a theme decided each month. Members are grouped as pair. Each member has to prepare a dish according to the theme using the two secret ingredients given by the paired member. Finally that dish is posted at the end of the month. And yes, if the dish is ready before time then any one picture of the dish can be posted in the Facebook group for guessing the secret ingredients used in that dish which in result, creates some curiosity and fun among rest members of the group. So for October month challenge the theme was 'Arunachal Pradesh Cuisine' and for this theme my partner was Amrita Iyer who is an amazing blogger. She gave me two secret ingredients as yogurt and cabbage. Using these two secret ingredients I have prepared momo but with a twist as tandoori momo.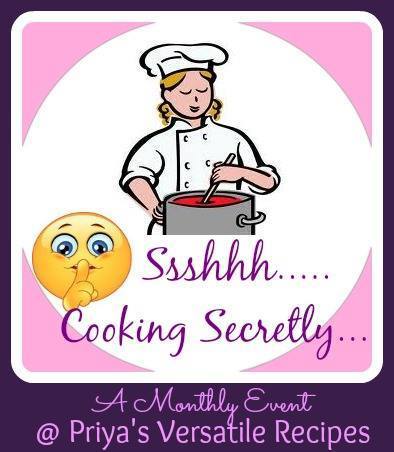 Momo is believed to be of Tibetan origin and basically a type of steamed dumpling with some stuffing. A simple dough made from flour, salt and water is generally preferred to make the outer covering of momo. Traditionally, momo is stuffed with minced meat, but over the past several years, this stuffing has become more elaborate. Momo is prepared with a variety combination of minced or ground meat, vegetables, paneer etc. these days. The dough is rolled into small flat circular shapes. The stuffing is then enclosed in the circular shapes to give different shapes of momos. Finally those dumplings are steamed or deep fried and served with hot dipping sauce like garlic chutney.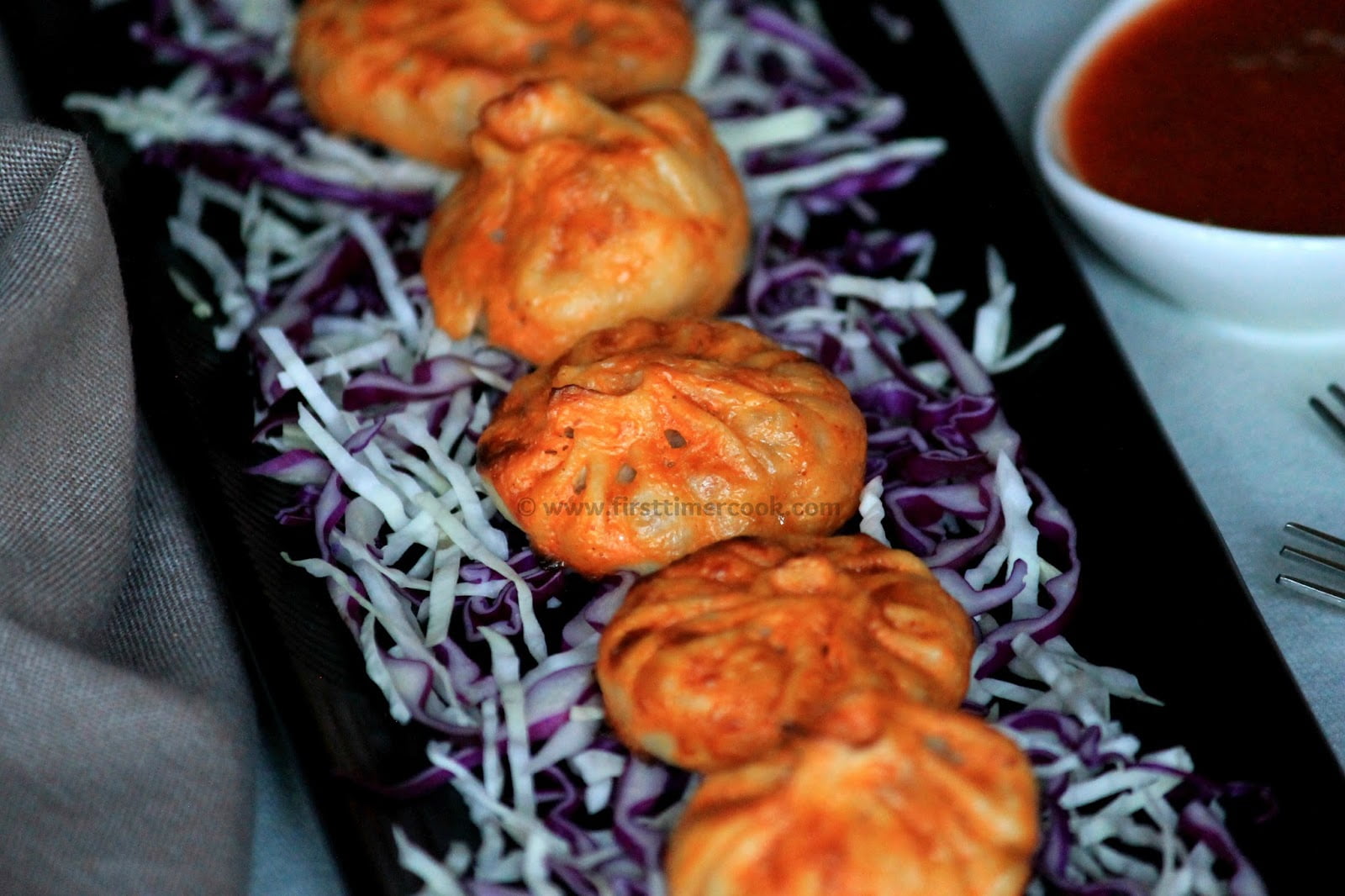 In this post, I have given a twist to the steamed momo. Just coat the momos with a tandoori marination and cook under heat like in oven to get that charred appearance. If you are a tandoori food lover like me, then I can guarantee that you will simply fall in love with this tandoori momo. These momos are a bit spicy ones as compared to other momos. These also go very well as party appetizers. The tandoori momos can be made easily and a perfect dish for all momo lovers. These lip-smacking momos are crispy and not fried, hot and really tasty. Here I have prepared the momo only with vegetables, that means a vegetarian version of momo. So below is the details method of preparation of this tandoori twisted classic Tibetan steamed dumpling aka tandoori momo.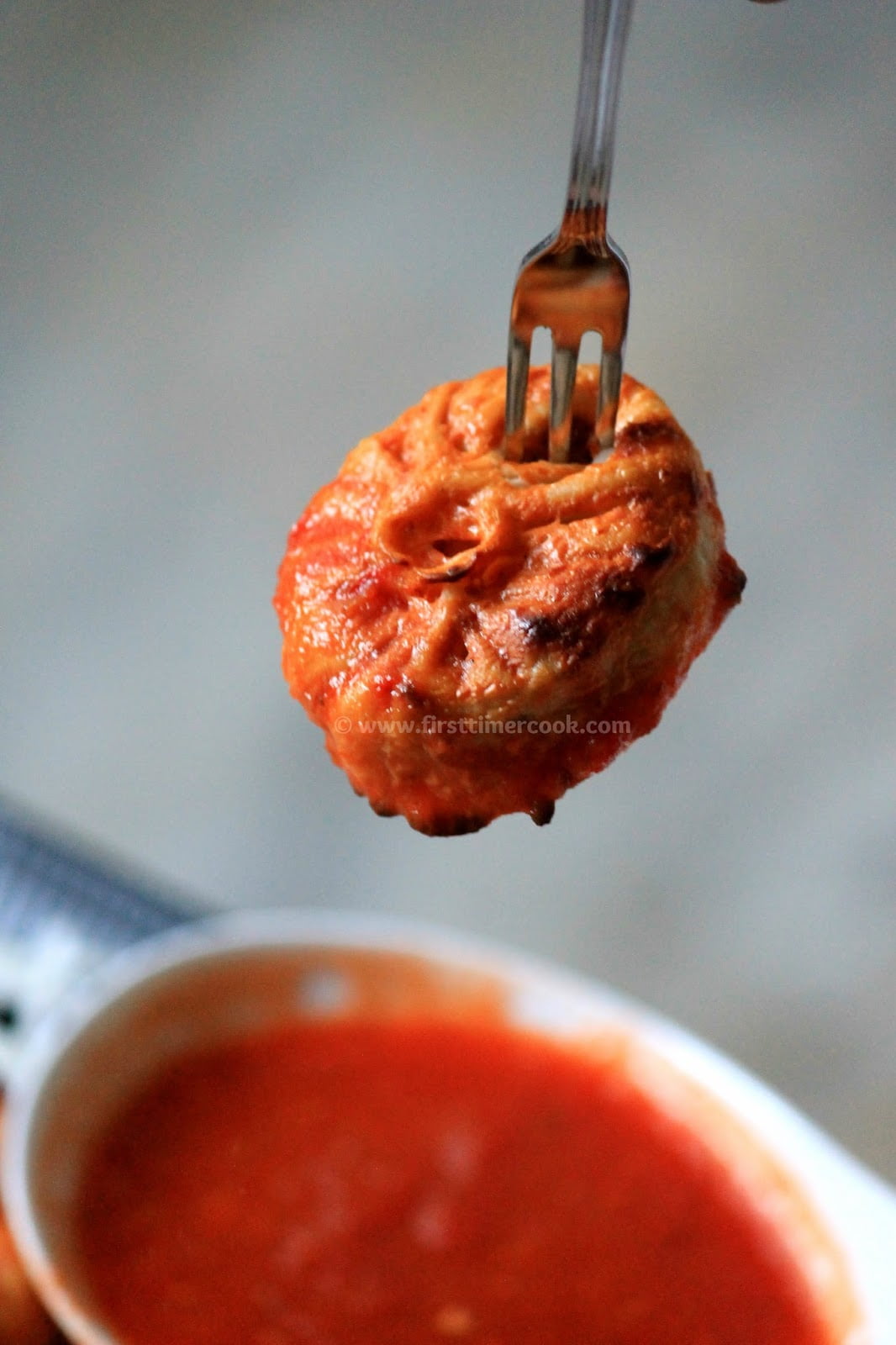 Preparation Time : 20 mins | Cooking Time : 25 mins
Ingredients :
Ingredients

Measurements

Dough

All purpose flour

1 cup

Salt

As needed

Water

As needed

Stuffing

Cabbage (finely chopped)

1 cup

Carrot (finely chopped)

¼ cup

Onion (medium)

1 no.

Garlic clove (finely chopped)

1 tbsp

Sugar

¼ tsp

Soy sauce

1 tsp

Pepper powder

½ tsp

Salt

As needed

Oil

1 tbsp

Marination

Hung curd

½ cup

Ginger garlic paste

1 tsp

Tandoori masala

1 tbsp

Red chili powder

2 tsp

Garam masala

1 tsp

Salt

As needed

​
Method :
In a mixing bowl, take all purpose flour, salt and then add water little by little.
Knead and make a smooth pliable dough. Keep aside covered.
Next heat oil in a pan on high flame, then saute finely chopped onion, garlic.
Add chopped cabbage, carrot, sugar and saute again for 1-2 minutes.
Then add salt, pepper powder, soy sauce and toss well.
Cook for 1 minute more and then switch off the flame.
Keep aside the stuffing to cool down completely.
Now make very small, but even size balls from the dough.
Take one ball, roll into a thin circle of about 3 inches.
Put 1 tsp of the stuffing in the center, fold the edges of the circle in a pleated manner to give any desired momo shape.
Similarly prepare dumplings from rest dough balls.
Arrange all the dumplings having space in between on a greased steamer plate and steam for 5 minutes.
Take out from the steamer and keep aside.
In another mixing bowl, take all the ingredients listed under marination. Mix well to a smooth paste.
Brush each momo with this marination and keep aside on a plate for 30-35 minutes.
Now heat a non stick pan, then grease with butter.
Pan fry all the marinated momos from both the sides or until charred look appear.
Finally arrange these delicious tandoori momos in a serving platter, sprinkle lime juice a little and garnish with shredded green and purple cabbage. Serve hot with garlic chutney or mint chutney !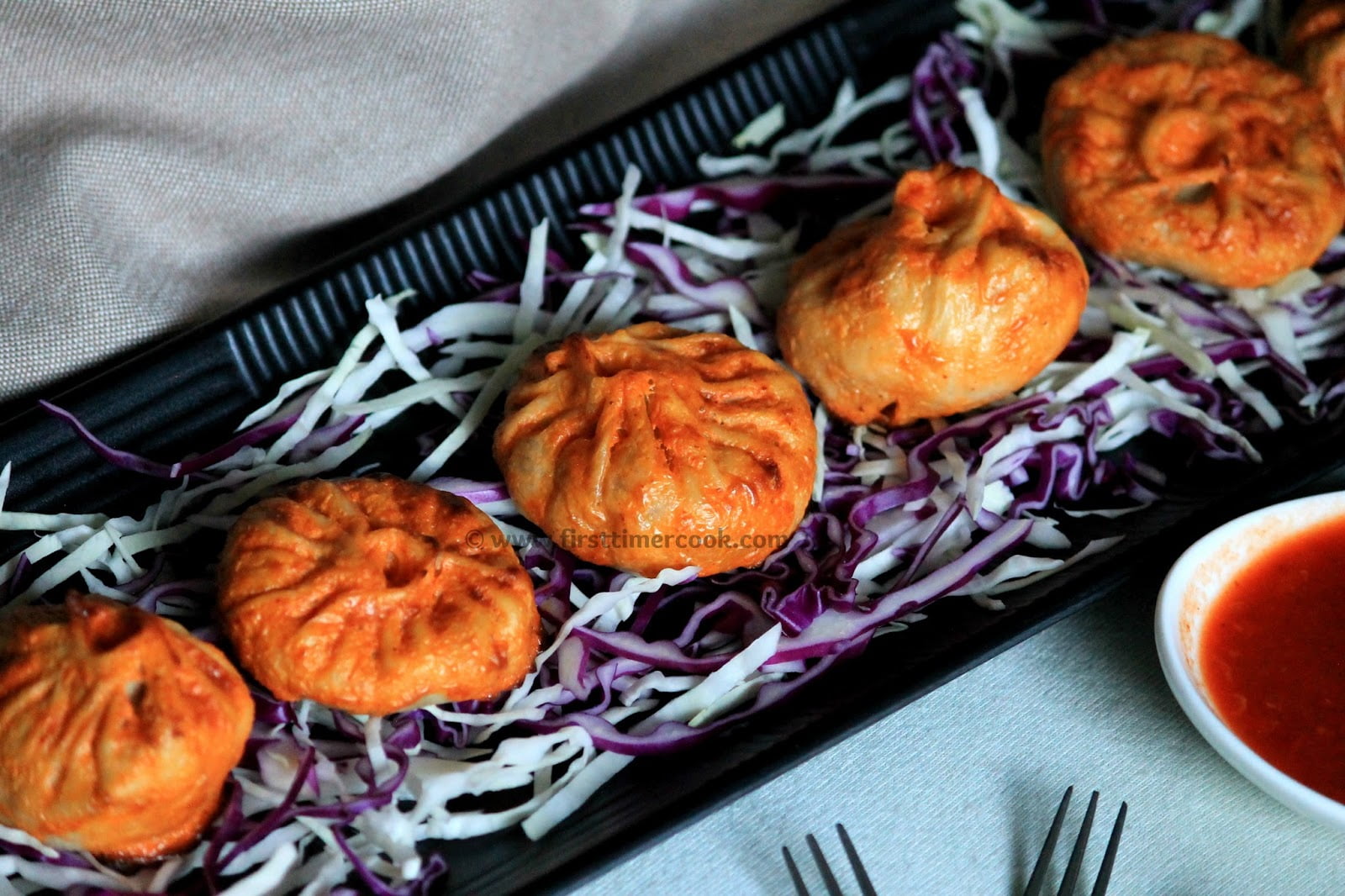 Notes :
Since these tandoori momos are being cooked in 2 steps (steamed and then grilled), so do not steam more than 5 minutes.
Make the outer covering as thin as possible.
While making the dough, 2 tsp oil can also be added to make the dough more soft.
Any other vegetables like french beans, spring onion etc can be used too.
These tandoori momos can be grilled as well. Just take a greased baking tray, arrange all the marinated momos having space in between and then grill the momos at 200 deg C until charred.


PIN for later :