crunchy & crispy chickpeas roasted in oven with some simple flavor and completely vegan, gluten free snack option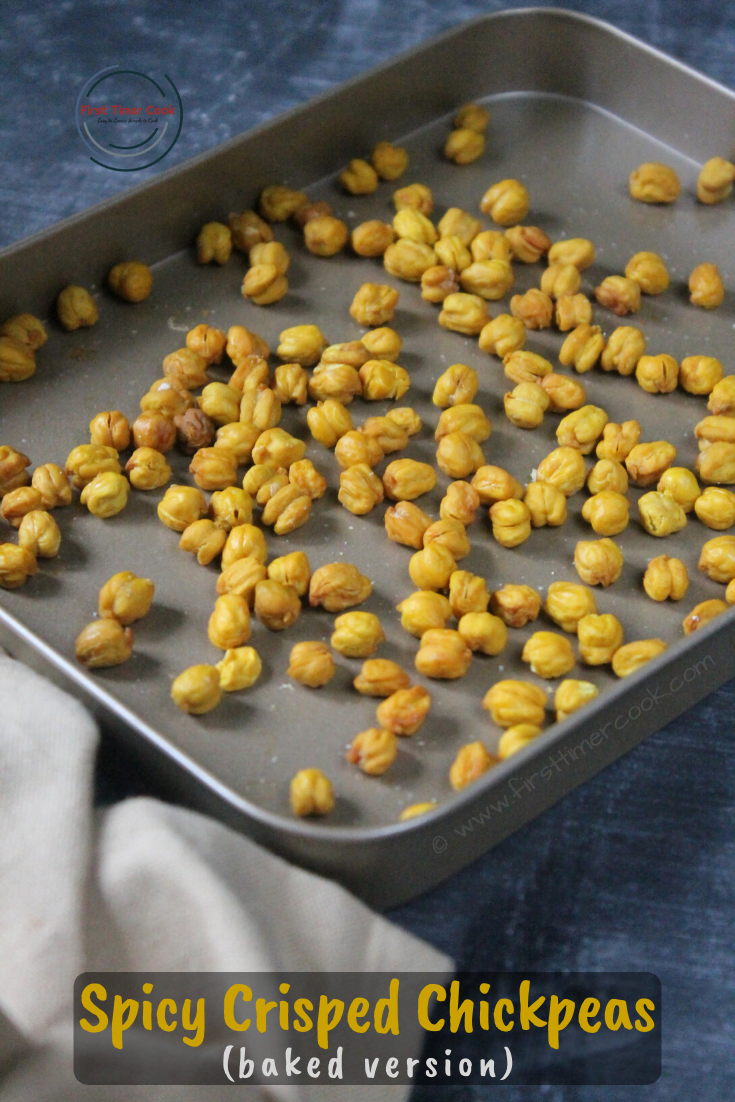 A cup of tea and snacks are a perfect rescue to evening hunger pangs for most Indians. During tea time one can ditch the regular fried snacks for healthy ones. And for these cases, microwave ovens are the wonder ones. Besides from just reheating food, baking cakes and cookies etc one can make some healthy snacks which are perfect to match for tea time snacks within minutes.
Today's post is similar to that kind of snacks which are Spicy Crisped Chickpeas (baked version). The whole procedure is quite easy and simple. Just add everything into a mixing bowl, gently toss and then spread over a baking tray and finally roast till crisp from all side. It is that much simple and the only thing here is the time of roasting.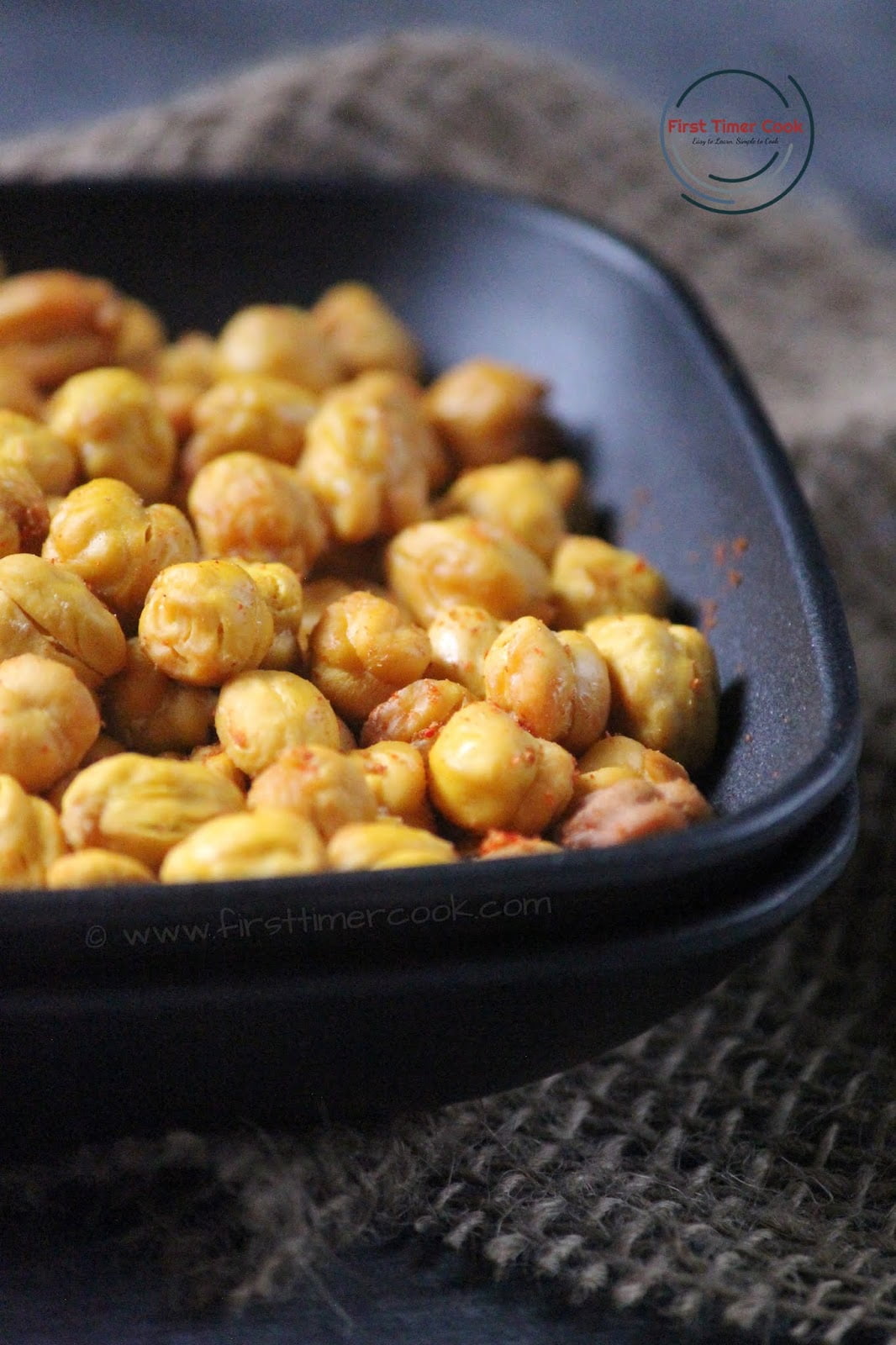 Tips to get well roasted chickpeas :
Always roast in batches. If the baking tray is crowded with chickpeas then the roasting cant be done evenly.
The coating must be as thin layer as possible. If it is more, then the roasting time is more.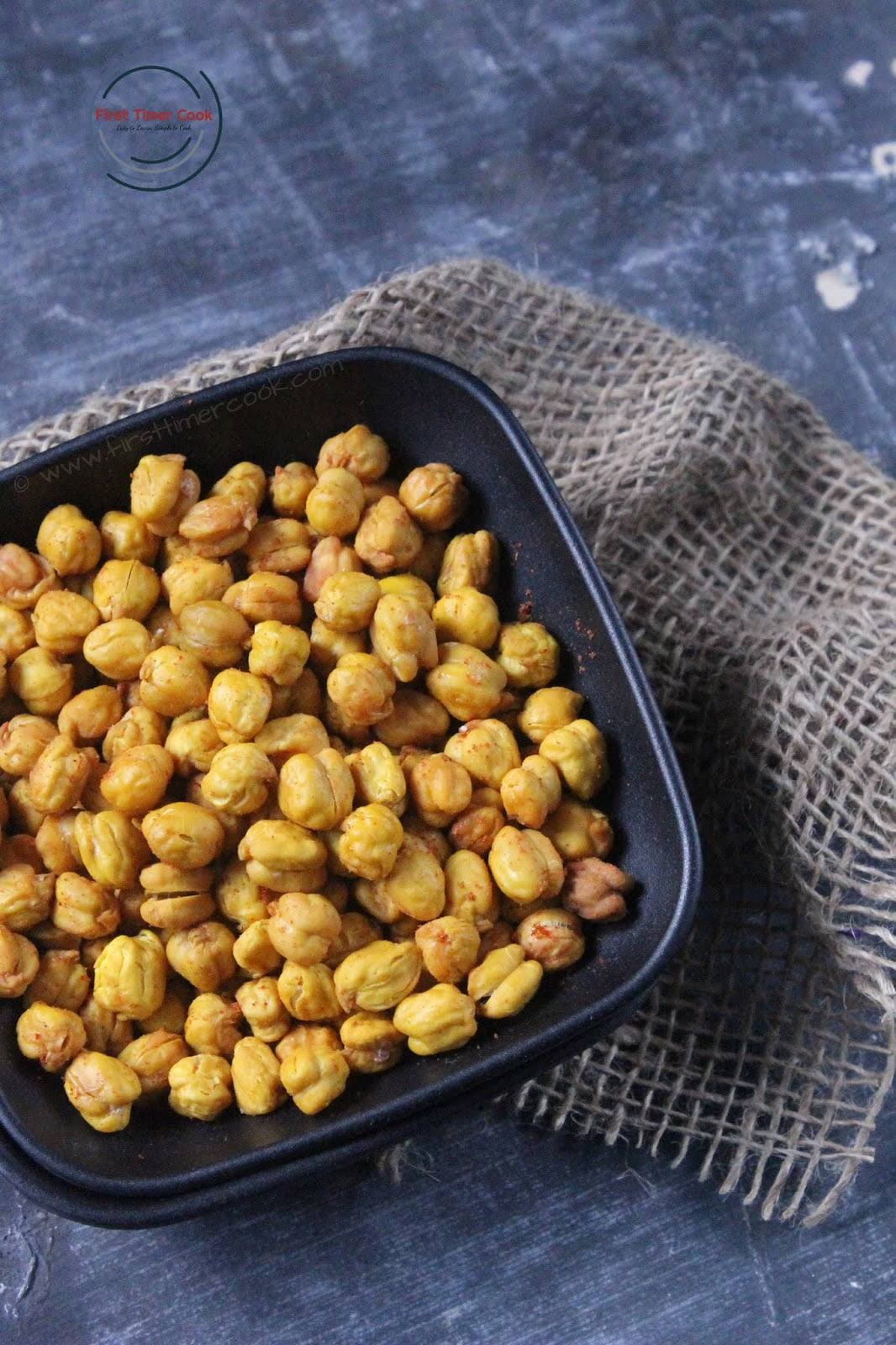 The spices one can choose as desired. I have taken the simple one as paprika with some lemon juice. Also I have added the turmeric powder to get the yellowish color of the roasted chickpeas. Completely gluten free and vegan snack these are. For munching at any time of the day these crunchy spicy chickpeas are just perfect. If serving for kids one can skip the addition of paprika here.
The event related to this post :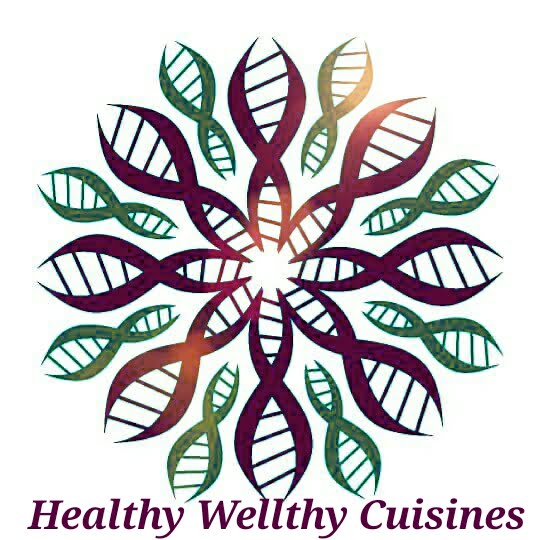 Well this time our fortnight foodie group named as Healthy Wellthy Cuisines is decided to select 80th theme : 'Savory Affair' and is suggested by Shalu Jain di. She is such a sweet blogger of mine, do check her space for some wonderful recipes. For the theme contribution, I have come up with these Spicy Crisped Chickpeas (baked version). Here are some similar recipes shared by our Healthy Wealthy Group members as Namakpare by Shalu di, Matar Karanji by Poonam, Crispy Masala Papdi by Swaty, Falafel by Narmadha.


: Recipe Card :

Spicy Crisped Chickpeas (baked version)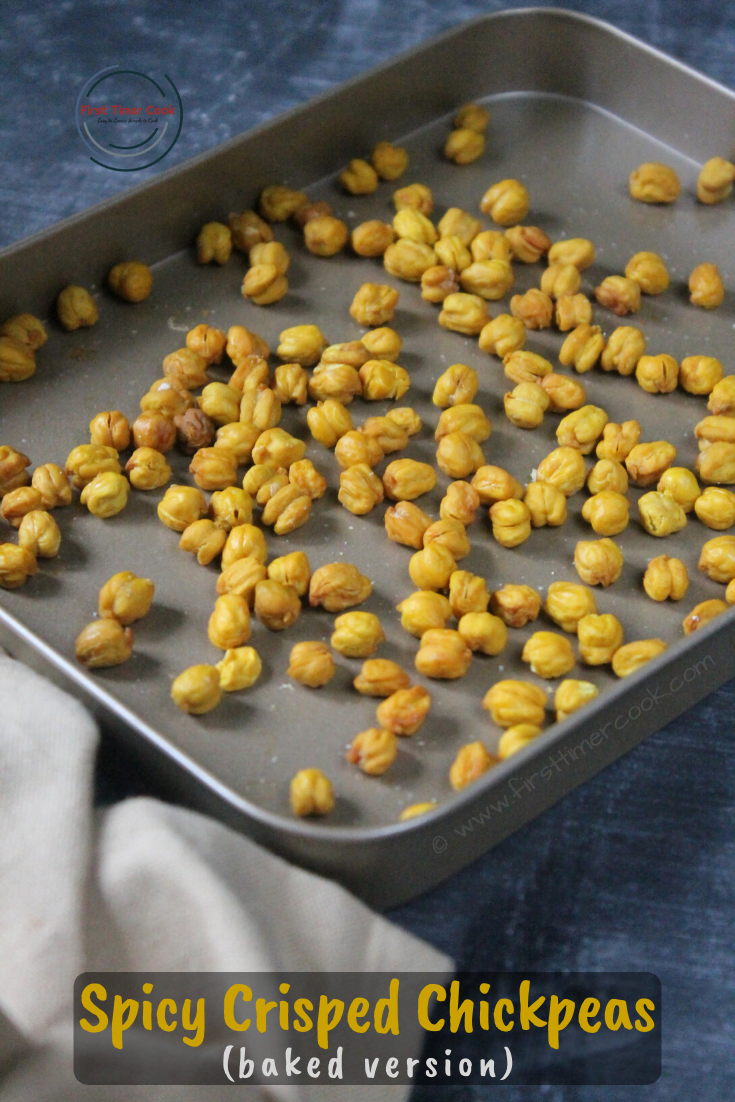 prep time: 10 Mcook time: 45 Mtotal time: 55 M
crunchy & crispy chickpeas roasted in oven with some simple flavor and completely vegan, gluten free
ingredients:
Chickpea (soaked) 1.5 cup
Turmeric powder 1 tsp
Lemon juice 1 tbsp
Paprika 1.5 tsp
Olive oil 2 tbsp
Salt 2.5 tsp
instructions:
How to cook Spicy Crisped Chickpeas (baked version)
Preheat the oven at 200 deg C.
Meanwhile place all the boiled chickpeas over a kitchen towel and gently put another kitchen towel upon these.
Gently roll here and there by using fingers so that the chickpeas become almost dry. During this process, if the outer layer of some of the chickpeas are coming out then also it is ok.
In a mixing bowl take the chickpeas and drizzle the olive oil, lemon juice.
Sprinkle turmeric powder, paprika, salt and then gently toss everything so that each chickpeas are well coated with the spices.
Take a baking tray lined with baking paper.
Spread the chickpeas over the tray evenly without overcrowding.
Bake for 40-45 minutes or until golden brown and crisp from all side while shaking the tray in between to get even roasting.
Take out from the oven and transfer to a plate to cool completely.
Repeat the same process for rest coated chickpeas to roast.
After cooling, keep in an air-tight container and serve as desired !
NOTES:
Turmeric powder is optional. We like bit yellowish color to these crunchy ones so added.
Vegan Snack, Baked Snack, Crispy
Snack, Vegan, Gluten free, Chickpeas, Oven roasted, Kabuli Chana
International
Did you make this recipe?
Tag @firsttimercook on instagram and hashtag it #firsttimercook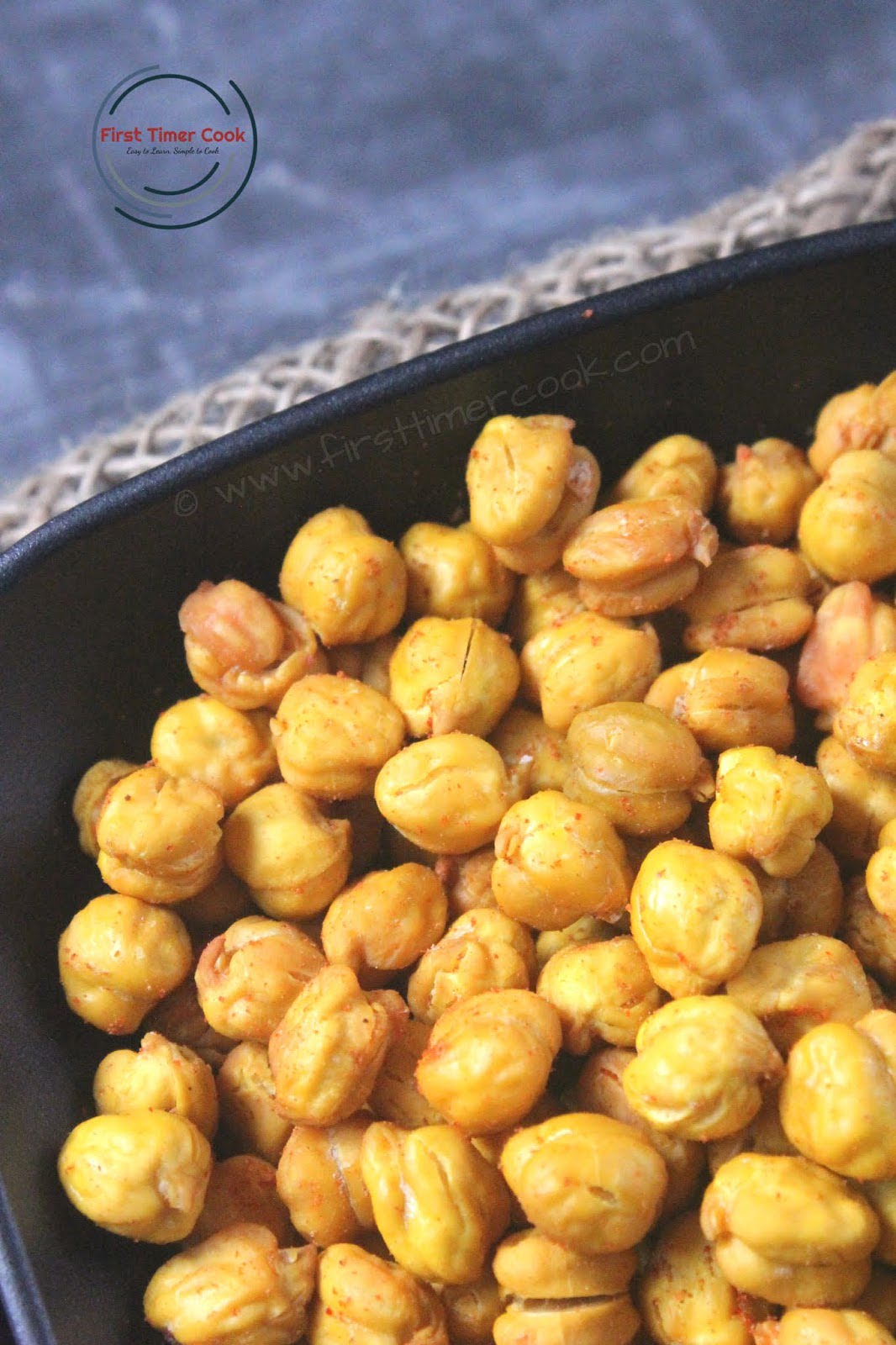 You may also follow me on Facebook, Pinterest, Twitter, Google+, Instagram and can subscribe for free to get new recipes directly into your inbox 😊
PIN for later :