Chenna kheer is an easy dessert with just 3 simple ingredients (milk, chenna, some dry fruits) available at home. It is so simple, yet a rich sweet to serve in any special / festive occasions. Here I have tried with home made chenna, but it can be done with paneer too. In case of paneer, just crumble / grate the paneer very well. Kheer can serve hot, warm or chilled. But chilled kheer always taste a great.
So here is my version of making chenna kheer / paneer kheer / paneer payasam.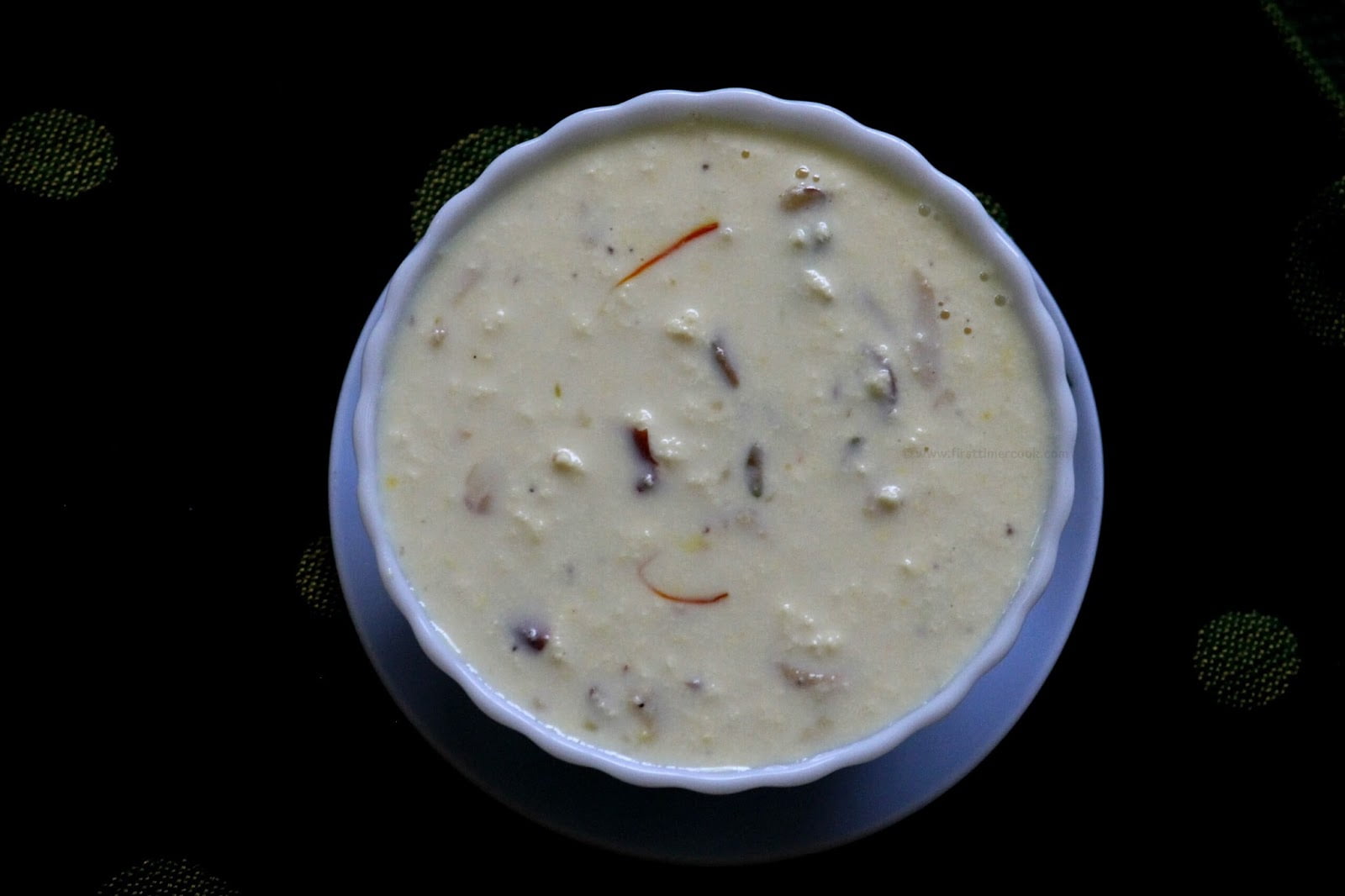 Preparation Time : 10 mins | Cooking Time : 20 mins
Ingredients :
Ingredients

Measurements

Chenna /
paneer (crumbled)

1 cup

Sugar

6 tbsp

Milk

3 cup

Cardamom powder

1/2 tsp

Cashew
(chopped)

10 no.

Pistachios
(chopped)

10 no.

Almonds
(chopped)

10 no.

Saffron

4-5
strands


​Method :
Take milk in a wide bottomed pan and allow the milk to a gentle boil on a low-medium flame.

Simmer the milk for about 5-6 minutes, keep stirring the milk at intervals.

Then add sugar, stir and continue to cook further for 5 minutes.

Add chopped dry fruits, cardamom powder and saffron. Simmer for 1-2 minutes.

Then mix

chenna

/ crumbled paneer. Simmer for 2 minutes on a low flame till the chenna gets well cooked.

Serve chenna kheer hot, warm or chilled just by garnishing with few saffron strands / chopped dry fruits

!
Notes :
Always use fresh milk while making chenna kheer.
Dry fruits depends upon choice.
If using fresh paneer, then just crumble it well. If using refrigerated paneer, then grate it well.
If the paneer appears dry, then just soak in warm water and after that crumble / grate.
​