Sooji kheer is a wholesome food and also a great dinner for babies and toddlers as it is very filling and heavy. It is so easy to prepare and much healthy for babies too. So follow the below steps.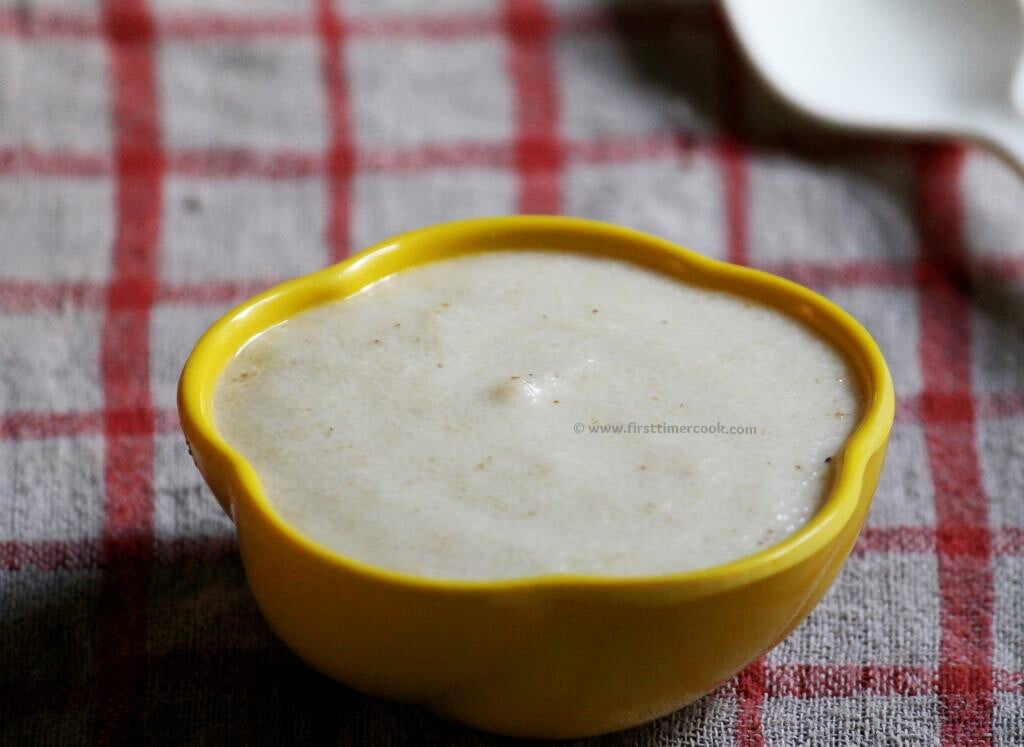 Preparation Time : 5 mins | Cooking Time : 15 mins
Ingredients :
Ingredients

Measurements

Semolina
(suji)

1 tbsp

Sugar

1 tbsp

Ghee

½ tsp

Water

1/2 cup

Cashew
(crushed finely)

1 no.

Cow milk
/ formula milk

2 tbsp
Method :
Put ghee in a clean sauce pan. Add in suji and roast it on a low flame till it turns light golden.
Then add sugar, finely crushed cashew and water. Stir well and cook till the suji is well cooked / 6-7 minutes in low to medium flame.
Now add cow milk, stir again. After 5 minutes, switch off the flame. If using formula milk then after the suji gets cooked, switch of the flame and let it cool a bit. Add the formula milk to the warm suji kheer and mix well.
Pour into serving bowl and feed baby !
​Notes :
Use cow milk for babies above 1 year.

Always roast sooji well in ghee which makes it easy to digest by babies.
Sooji can be roasted in bulk and stored in an air tight container and use it accordingly.
This kheer is easy to digest food for babies.
Add some more milk for thinner consistency (pour into bottles and feed baby) / little thicker consistency (feed baby using a spoon).