a summer cold beverage using pomegranate juice, tea and some soda water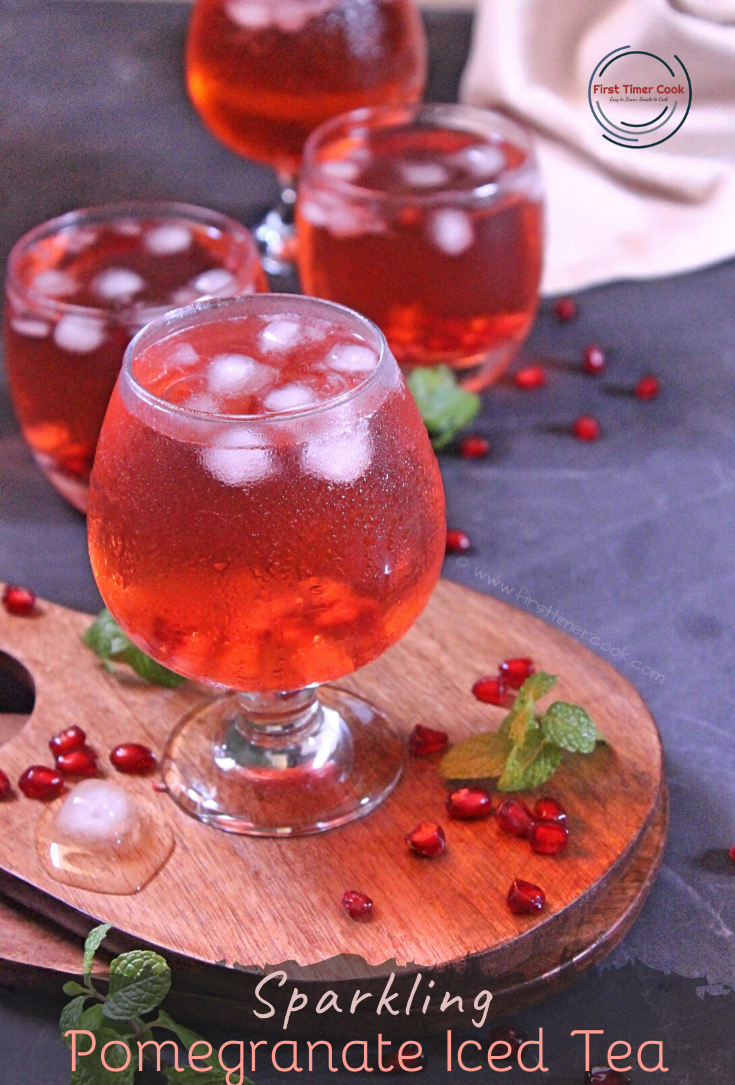 After water, tea is the most frequently consumed beverage in the whole world. For cold weather, a hot cup of tea and for warm ones, a glass full of iced tea is a super fabulous choice. In India summer is already started, and iced teas are a great option to enjoy through out this heat period. Iced tea can be prepared by either brewing tea traditionally, then adding ice or one can make sun tea. Any kind of tea can be opted here to make iced tea. Additional flavors like citrus, fruits, herbs or spices can enhance the taste. Do check some more this type of tea based cold beverages : Minty Mango Iced Tea (Virgin), Green Tea Lemonade.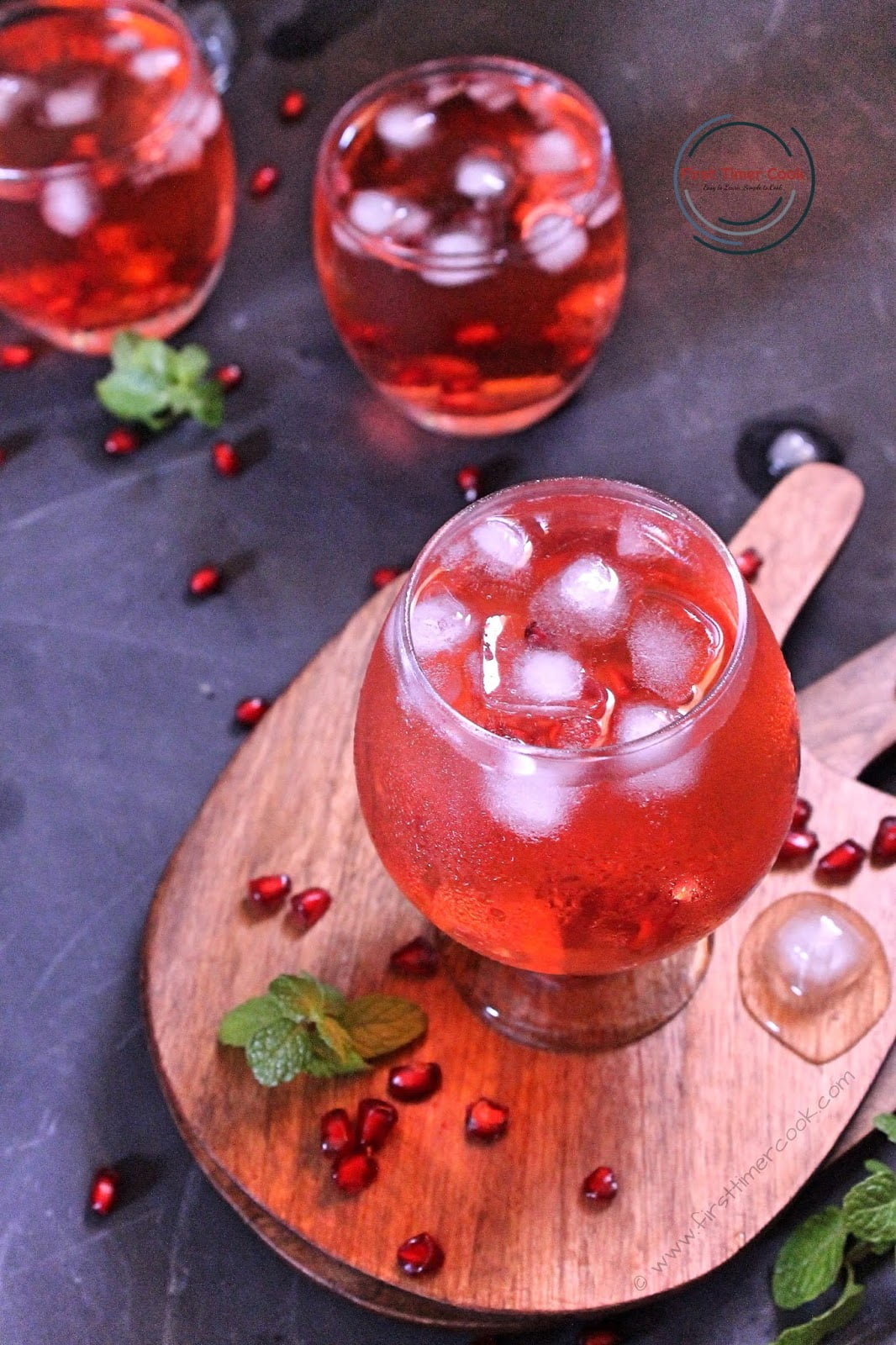 Well today I have come up with a fruit based iced tea as Sparkling Pomegranate Iced Tea. The fruit touch here is the Pomegranate. This is one of the fruit which one can find through out the whole year, means it is not a seasonal fruit. This fruit is best known for the jewel-like arils stored inside its leathery red rind. The juice of it is loaded with many potential benefits. It is considered that the pomegranate juice has three times as many antioxidants as other antioxidant-rich beverages like green tea, red wine. I have already shared another drink using the pomegranate juice as Minty Pomegranate Spritzer. It has the fizz of soda water (aerated water), sweetness from the pomegranates along with a minty flavor from some freshly picked mint leaves.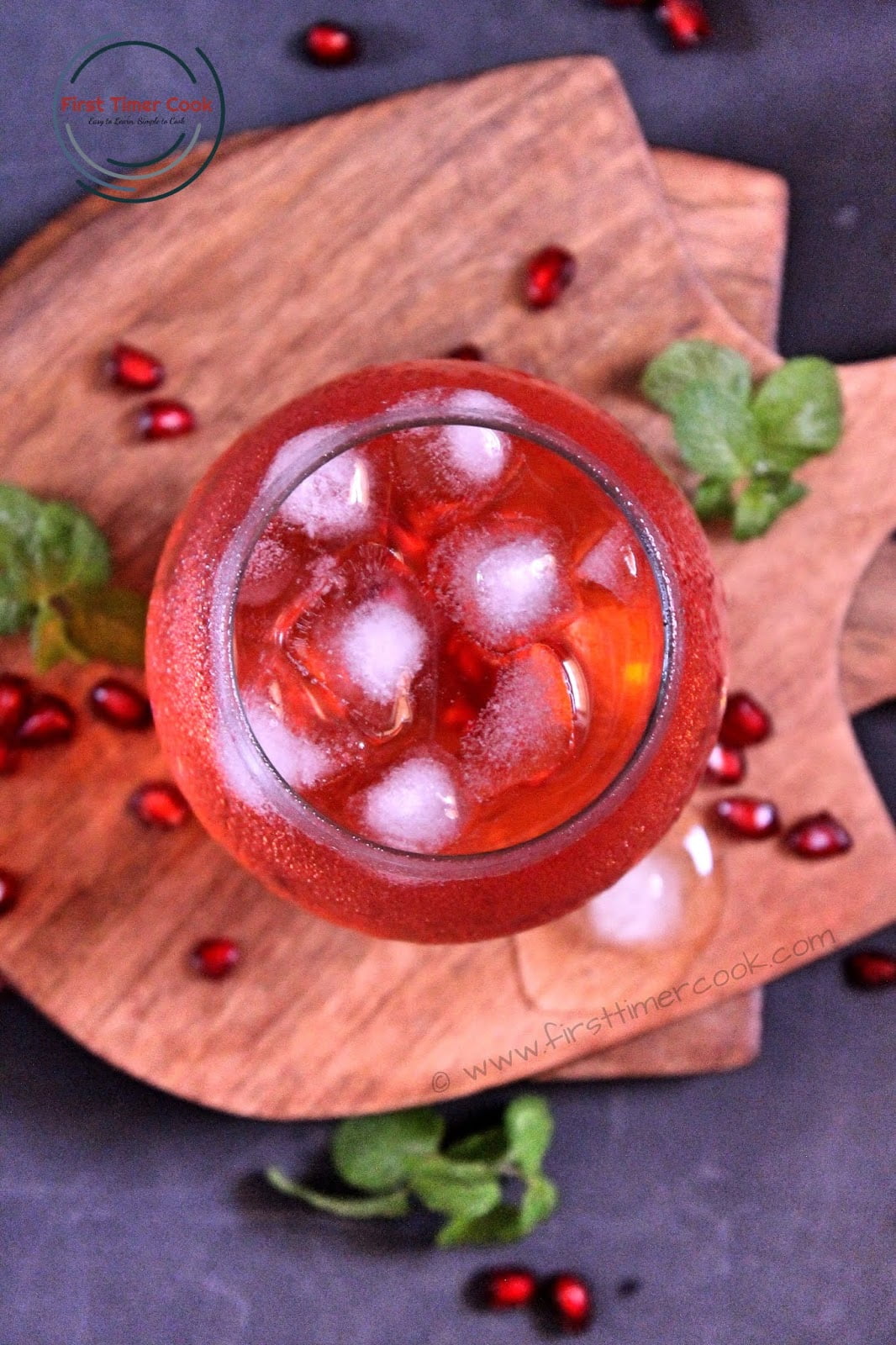 Coming back to today's recipe, this is a simple and easy drink using pomegranate juice. I always prefer to make fresh juice from the arils at home, instead of that one can use store bought juices. The tea is first brewed and then the juice is mixed up with that. Extra sweetener one can use like honey, sugar etc as per the sweetness desired. Then it is served with some ice cubes and to get some extra spark in the drink, aerated water / soda water is added.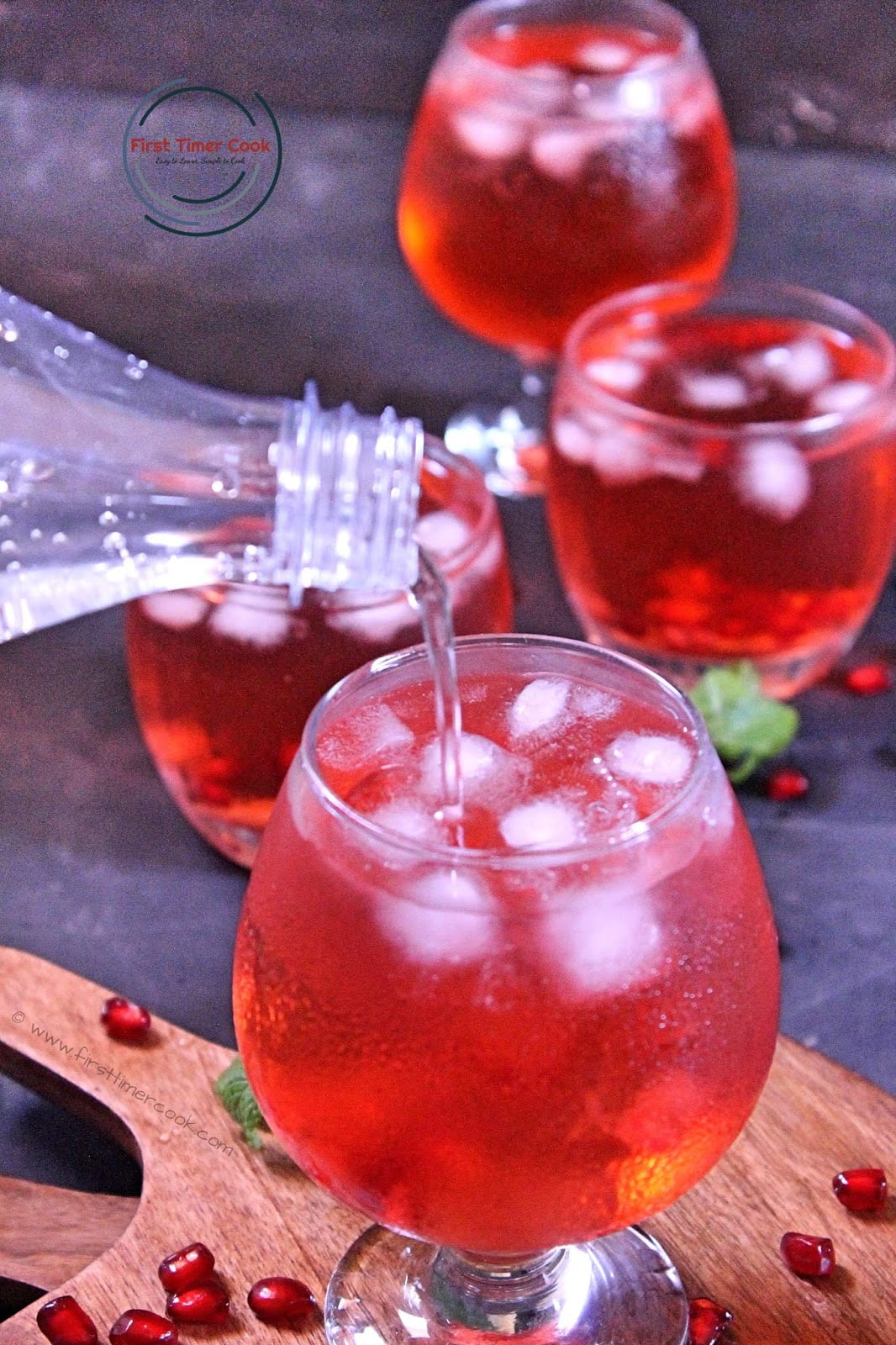 In summer hot times, this kind of drinks are perfect to stay cool. One can skip the addition of the soda water if wish. Even this can be prepared before hand and stored in refrigerator to serve later. So do make to stay fresh this summer !
The event related to this post :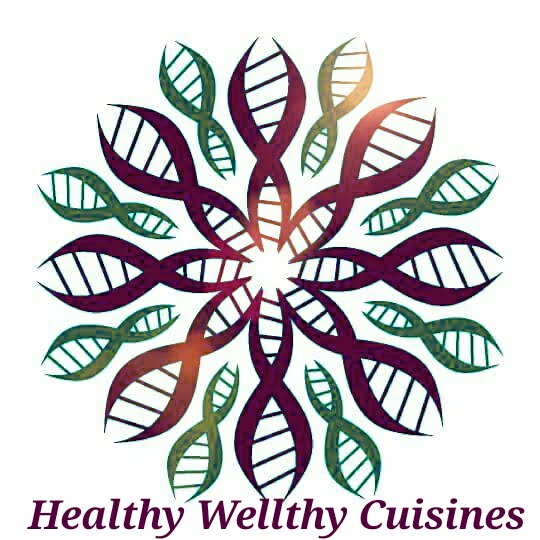 Well this time our fortnight foodie group named as Healthy Wellthy Cuisines is decided to select 83th theme : 'Cool Colors' and is suggested by me this time. As summer is already set in, so keeping that in mind we are challenged to make colorful cold beverages. And this Sparkling Pomegranate Iced Tea I have come up for the theme contribution. Here are some similar recipes shared by our Healthy Wealthy Group members as Sunshine Drink by Jayashree, Whipped Coffee by Archana di, Mint Mojito with Coconut Pulp by Preethi di, Pineapple Mint Mojito by Shalu di, Mango Passion Fruit Iced Tea by Swaty, Immune Booster Drink by Sujata di, Pineapple Juice by Narmadha.
: Recipe Card :

Sparkling Pomegranate Iced Tea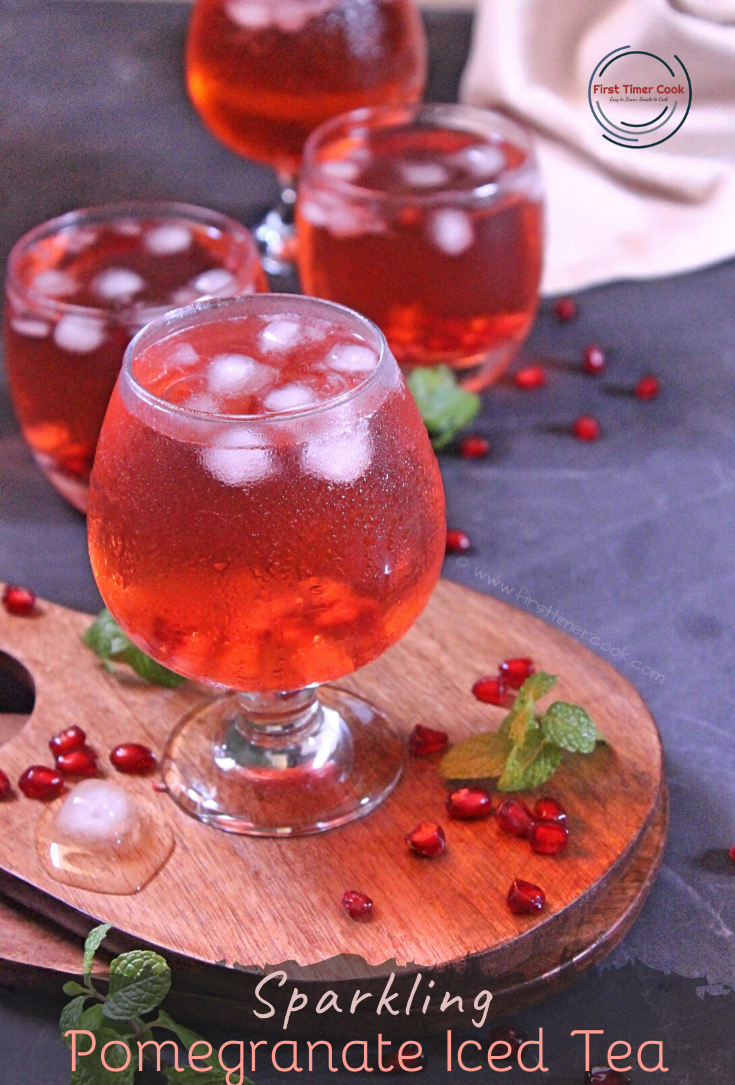 Prep time: 15 MCook time: 5 MTotal time: 20 M
a summer cold beverage using pomegranate juice, tea and some soda water
Ingredients:
Tea bag 2 no.
Pomegranate juice 1/4 cup
Pomegranate arils 2 tbsp
Honey as needed
Water 2 cup
Ice cubes few
Soda water (chilled) as needed
Instructions:
How to cook Sparkling Pomegranate Iced Tea
In a saucepan / kettle, boil water and put the tea bags.
Turn off heat and cover the pan to steep well for 6-7 minutes.
Take out the tea bags and allow the tea to cool down completely.
Then pour pomegranate juice, honey as desired and stir. Keep aside.
Take serving glass and put some pomegranate arils.
Muddle the arils using a muddler or by the backside of a spoon.
Next put some ice cubes and pour the tea till 60% of the glass filled.
Top with soda water and serve immediately !
Notes:
This can be stored in refrigerator to use later. While serving, take out from refrigerator. Pour the soda water and serve.
Summer drink, Pomegranate Iced Tea, Cold beverage, Vegetarian
Beverage, Cold drink, pomegranate jucie, iced tea, Soda water, Vegan, Gluten free
International
Did you make this recipe?
Tag @firsttimercook on instagram and hashtag it #firsttimercook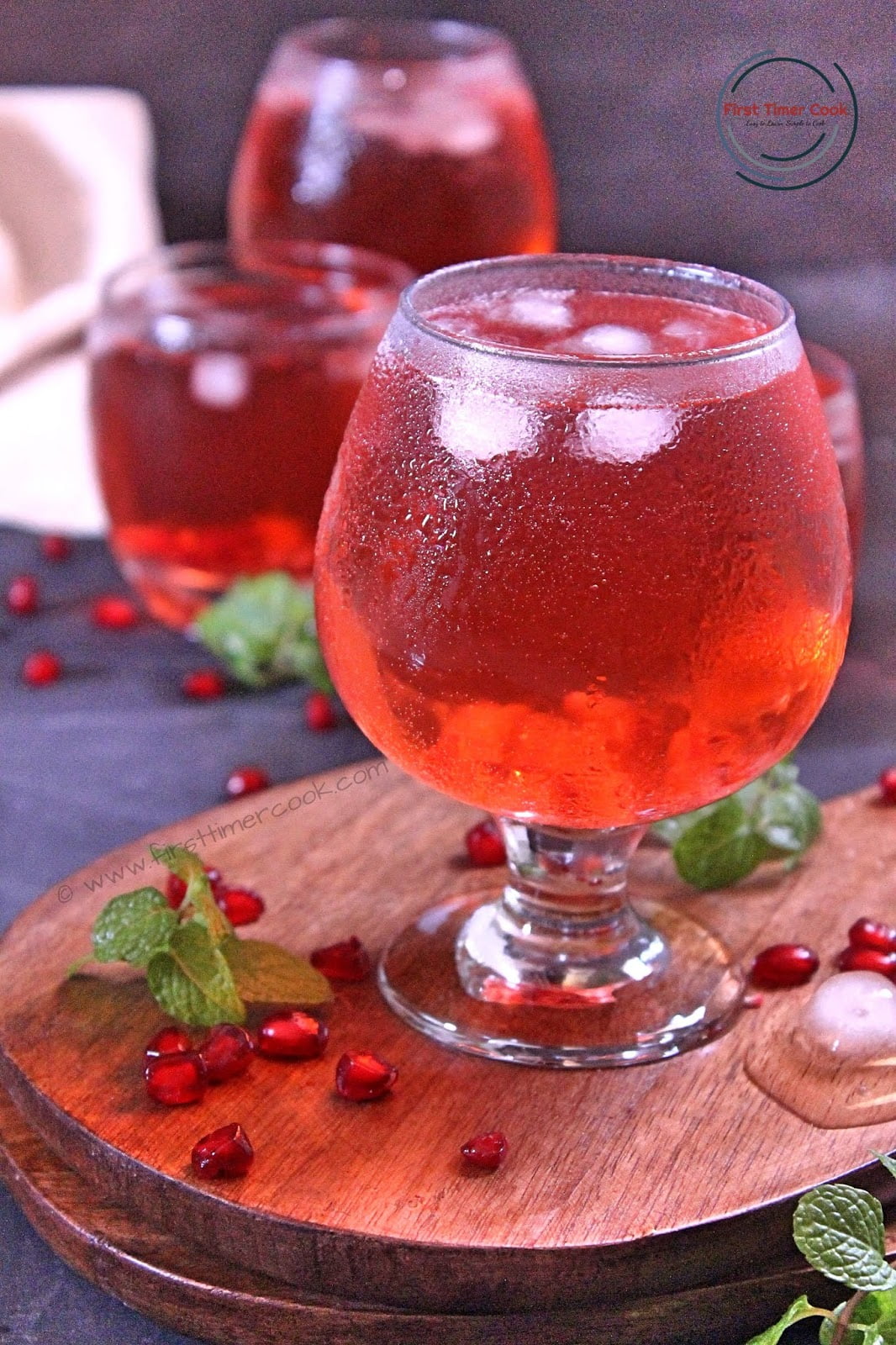 You may also follow me on Facebook, Pinterest, Twitter, Google+, Instagram and can subscribe for free to get new recipes directly into your inbox 😊
PIN for later :