a refreshing summer drink / after meal beverage using curd & mint leaves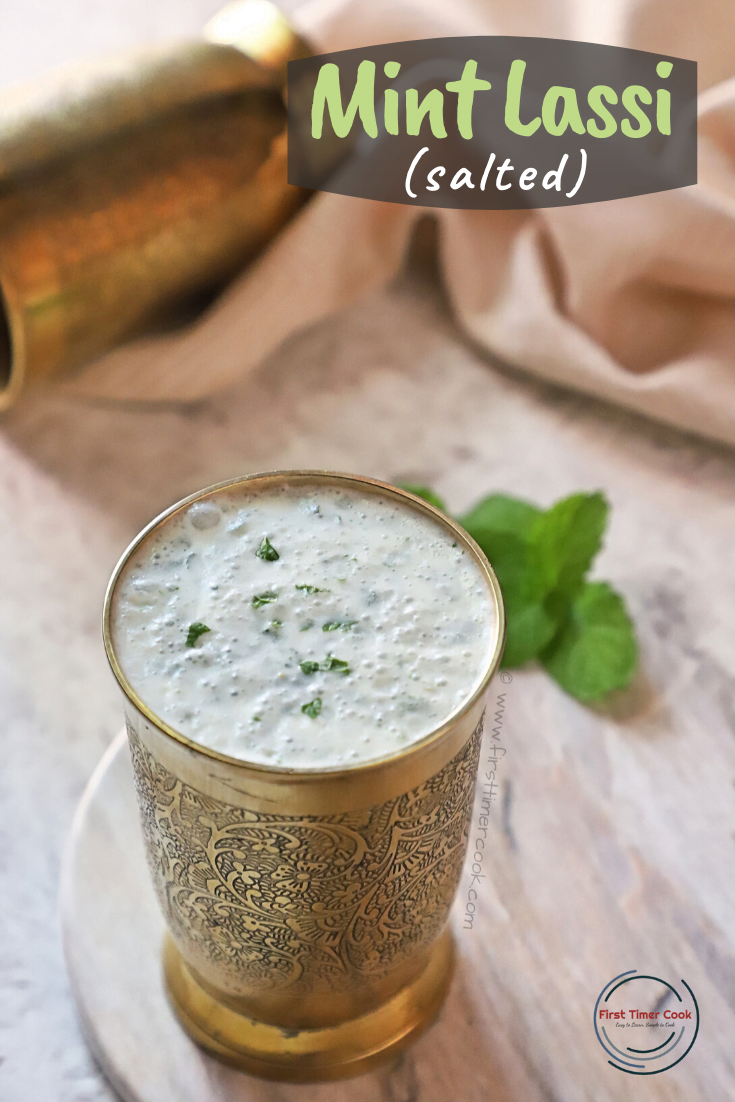 Lassi is an age-old Punjabi after meal beverage which is known for its numerous benefits such as aiding digestion, providing calcium and vitamin D and many more. Apart from that, it can be relished in hot summers because of its cooling properties from Curd. And this yogurt / curd based beverage can be salty as well as sweet. I love to have salty kind of lassi mostly where as my husband loves to have both salty as well as sweet. One of the favorite and most demanded lassi of my two boys (husband and son) is the chocolate lassi. Lassi is only one such drink that other than being a healthy beverage, also serves as a perfect refreshing drink for people of all ages.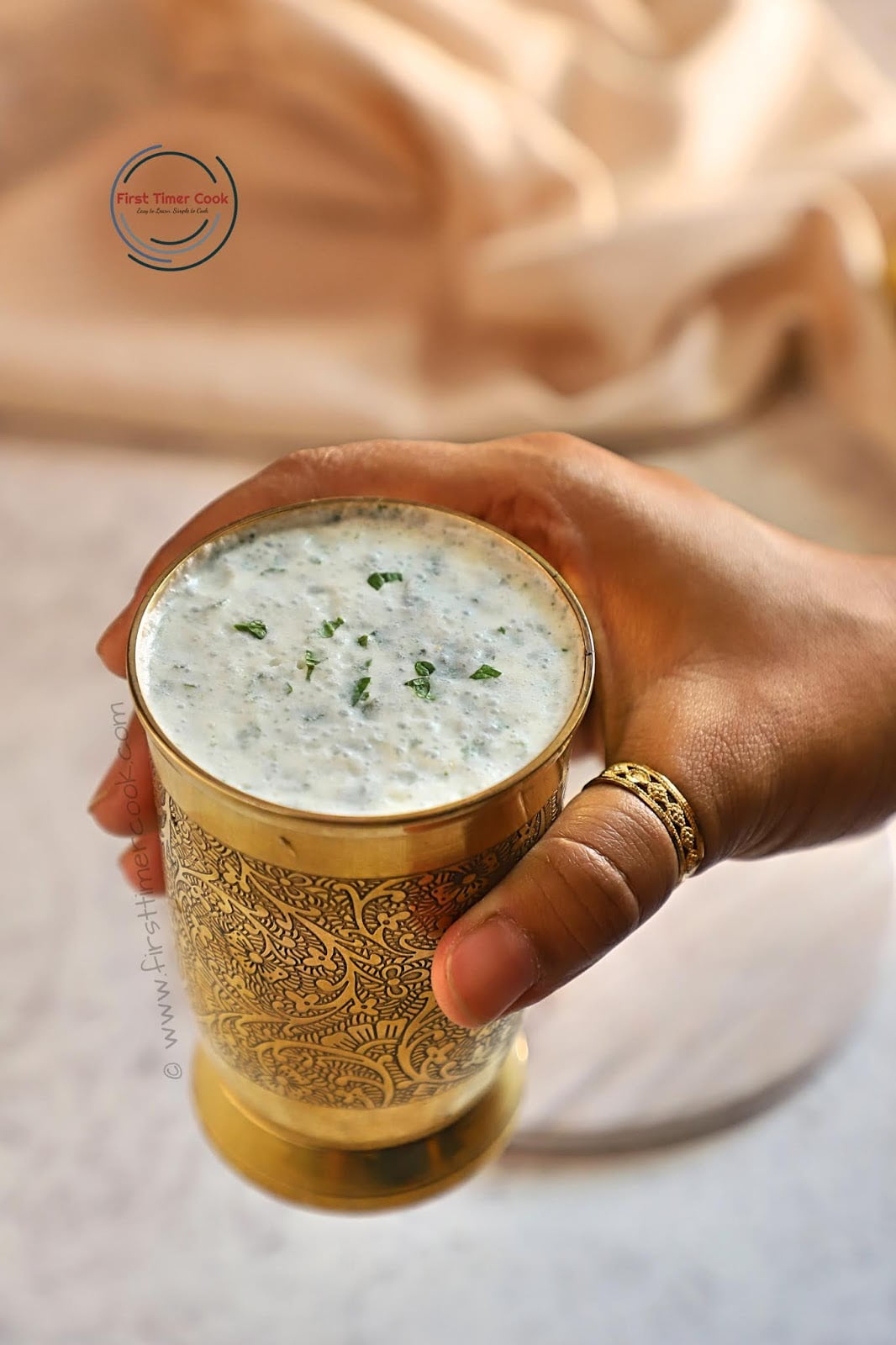 Well, today's post is a lassi kind of cold beverage as Salted Mint Lassi. From the name itself one can guess this is a salty lassi and this is my kind of lassi 😉 Here the lassi is flavored with freshly plucked mint leaves from my small kitchen garden along with some roasted cumin powder and black salt. Although I prefer to make lassi using a hand whisk or even using a madhani (traditional wooden hand beater for lassi), but here I have used an electric blender to make this salted lassi.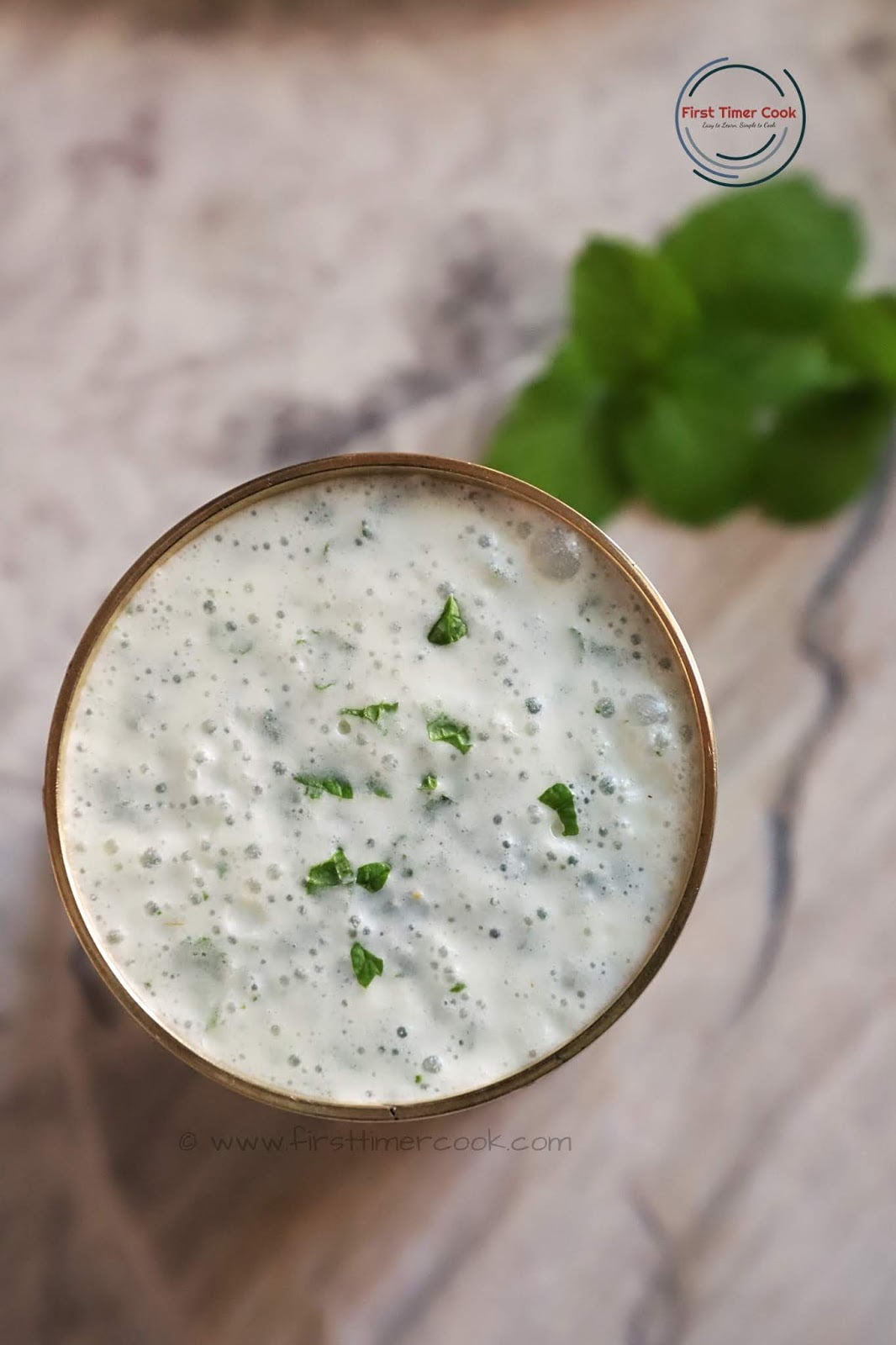 I have simply add everything to a blender jar and blend for 1-2 minutes to mix everything well and a frothy layer comes out. That's it ! Then its is ready to serve without any pressure in hand (usually happens when we use hand whisk / madhani). This lassi is also named as Namkeen Lassi. Mint lassi is a great compliment to any meal, especially during summer. It is there in every Indian household during these hot periods. Super simple recipe it is and no cooking is required to make this. So do try this refreshing salted mint lassi !
Video procedure of this "Salted Mint Lassi / Namkeen Lassi" :
: Recipe Card :

Salted Mint Lassi / Namkeen Lassi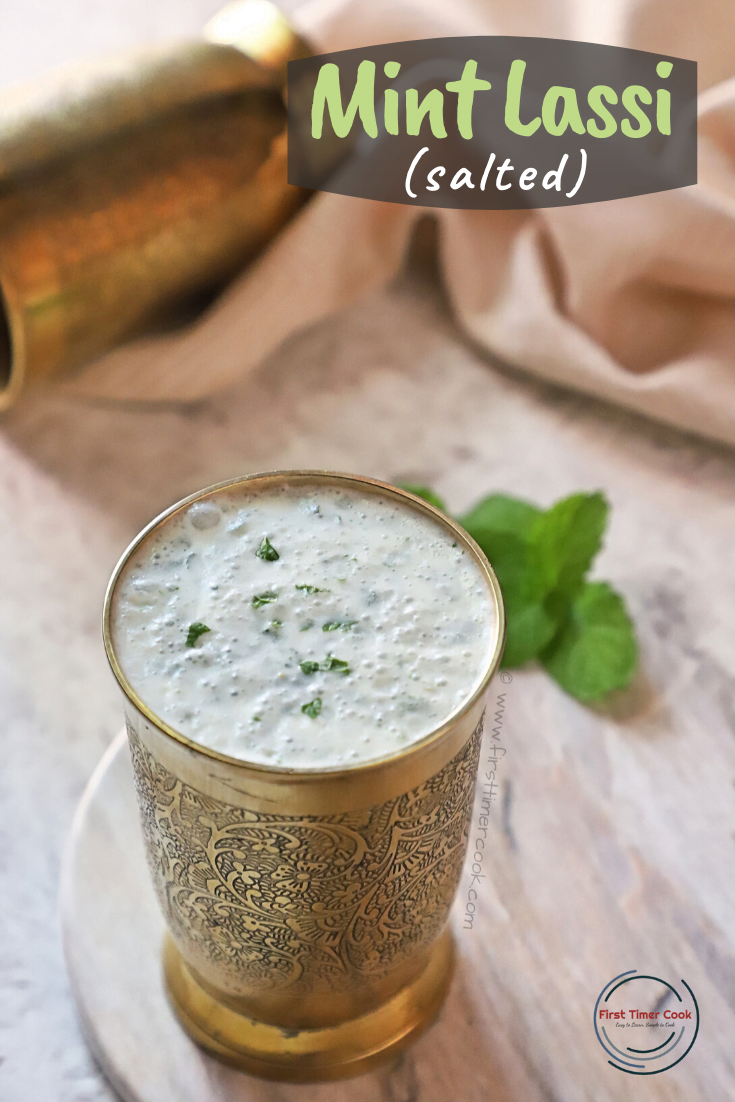 Prep time: 5 MCook time: Total time: 5 M
a refreshing summer drink / after meal beverage using curd & mint leaves
Ingredients:
Yogurt (dahi) 1 cup

Mint leaves 1/2 cup

Cumin powder (roasted) 1 tsp

Black salt 1/2 tsp

Ice cubes as needed
Instructions:
How to cook Salted Mint Lassi / Namkeen Lassi
Put yogurt, mint leaves, black salt & cumin powder in a blender jar. Blend for 1-2 minutes.

Add the ice cubes and blend again for few seconds.

Pour mint lassi into a serving glass and serve immediately !
Notes:
It can be stored in fridge for 1-2 days.
Gluten free, Indian Drink, Salted lassi, Vegetarian, Healthy drink, After meal beverage
Beverage, Cold drink, Lassi, mint Lassi, Pudina lassi, Mint leaves
Indian
Did you make this recipe?
Tag @firsttimercook on instagram and hashtag it #firsttimercook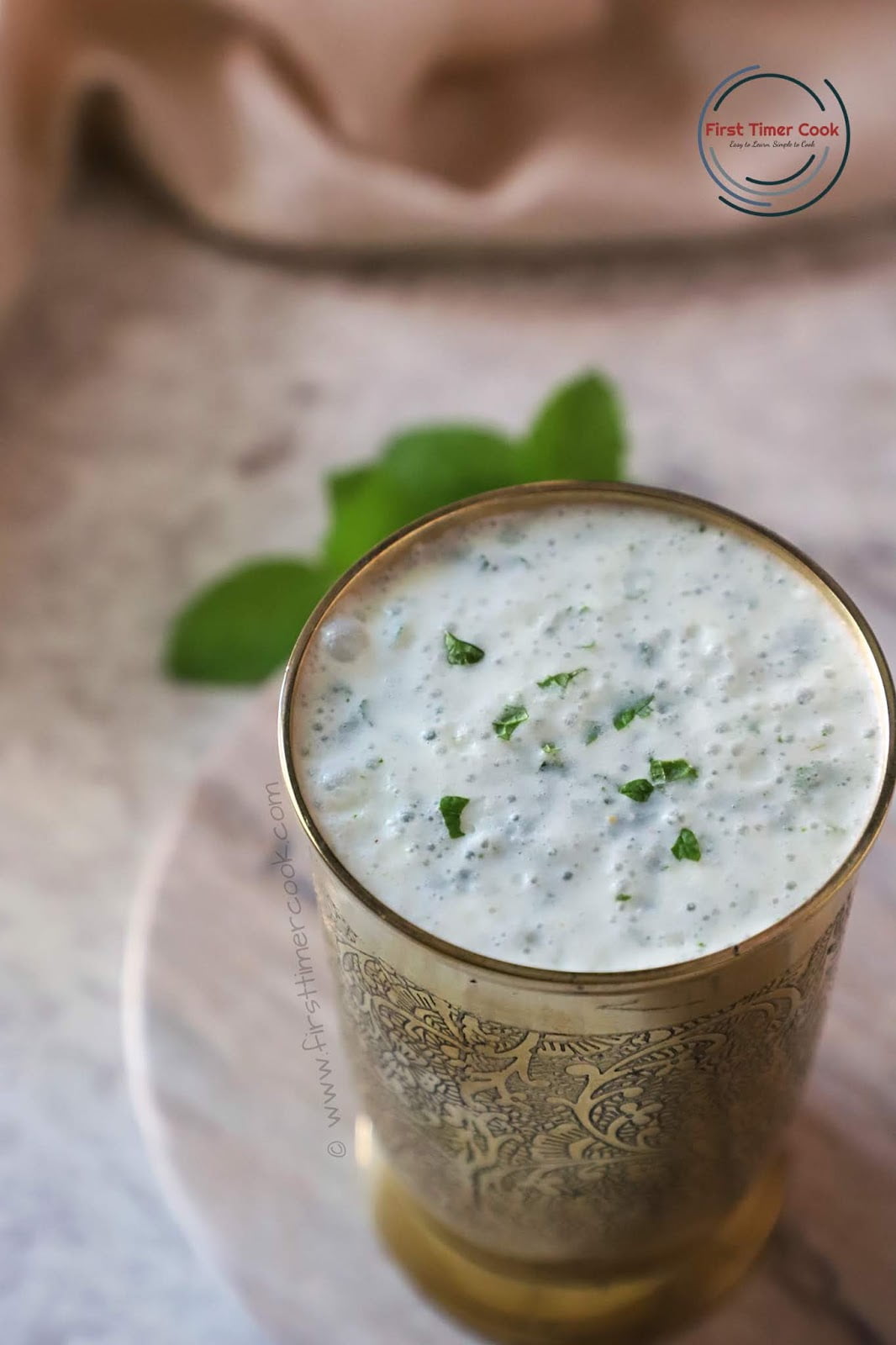 The event related to this post :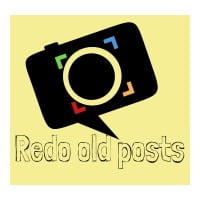 And this post is also related to Foodies Redoing Old Posts which is initiated by one of my fellow blogger Renu. The basic funda of this is to redo our old posts which need changes in picture, writings etc to get boost. Here I have modified both the text as well as pictures.
You may also follow me on Facebook, Pinterest, Twitter, Google+, Instagram and can subscribe for free to get new recipes directly into your inbox 😊
PIN for later :