Pita saga (glinus oppositifolius) bati basa – Pita saga (glinus oppositifolius) is cooked in a coarsely pounded mustard-garlic-green chili paste along with chopped eggplant, tomato and potato.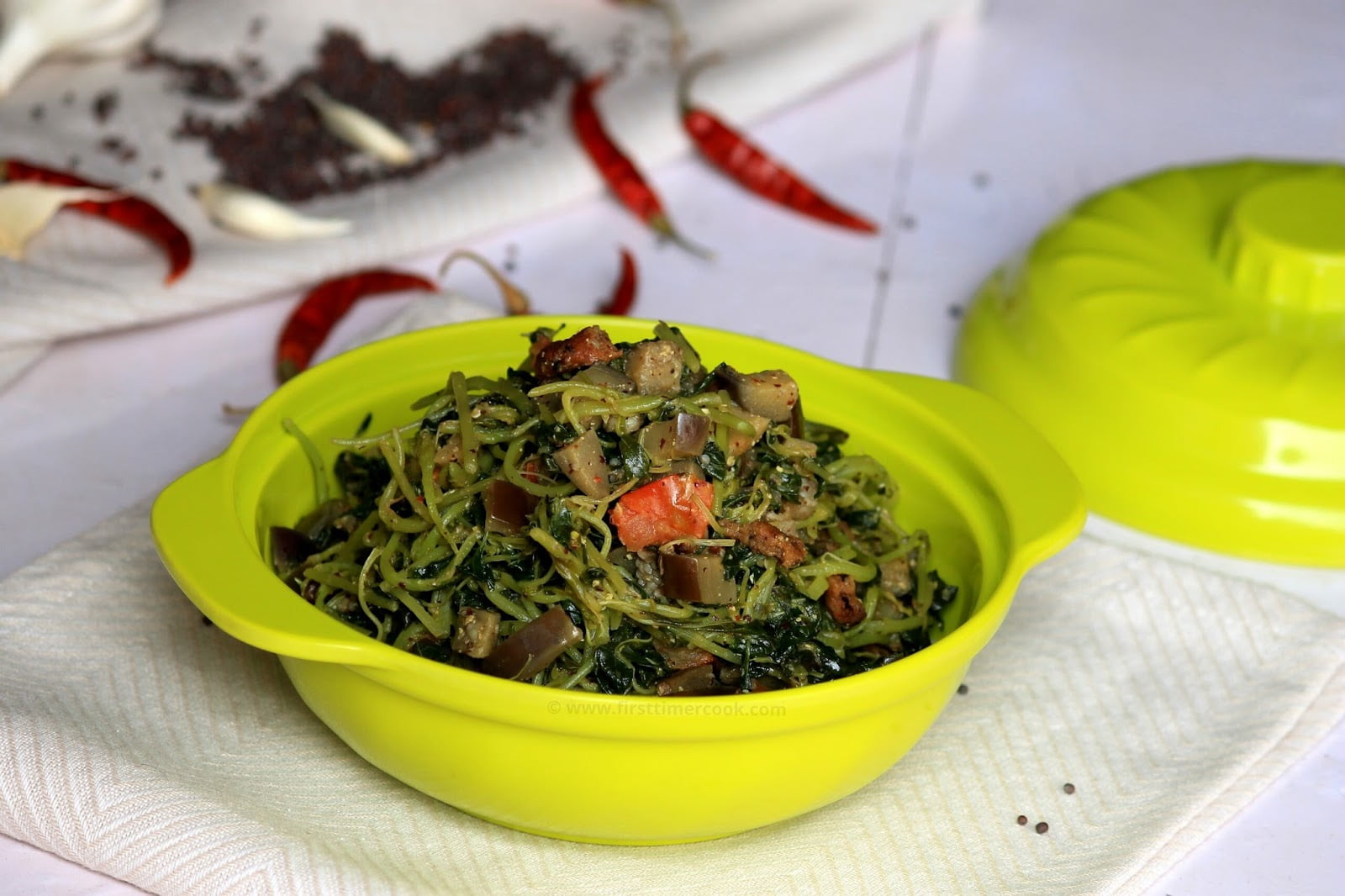 The botanical name of the pita saga is Glinus oppositifolius. Glinus oppositifolius is an erect or almost prostrate, much-branched annual herb. This annual herb is bitter in taste and reputed to exhibit anti-diabetes and anti-microbial properties.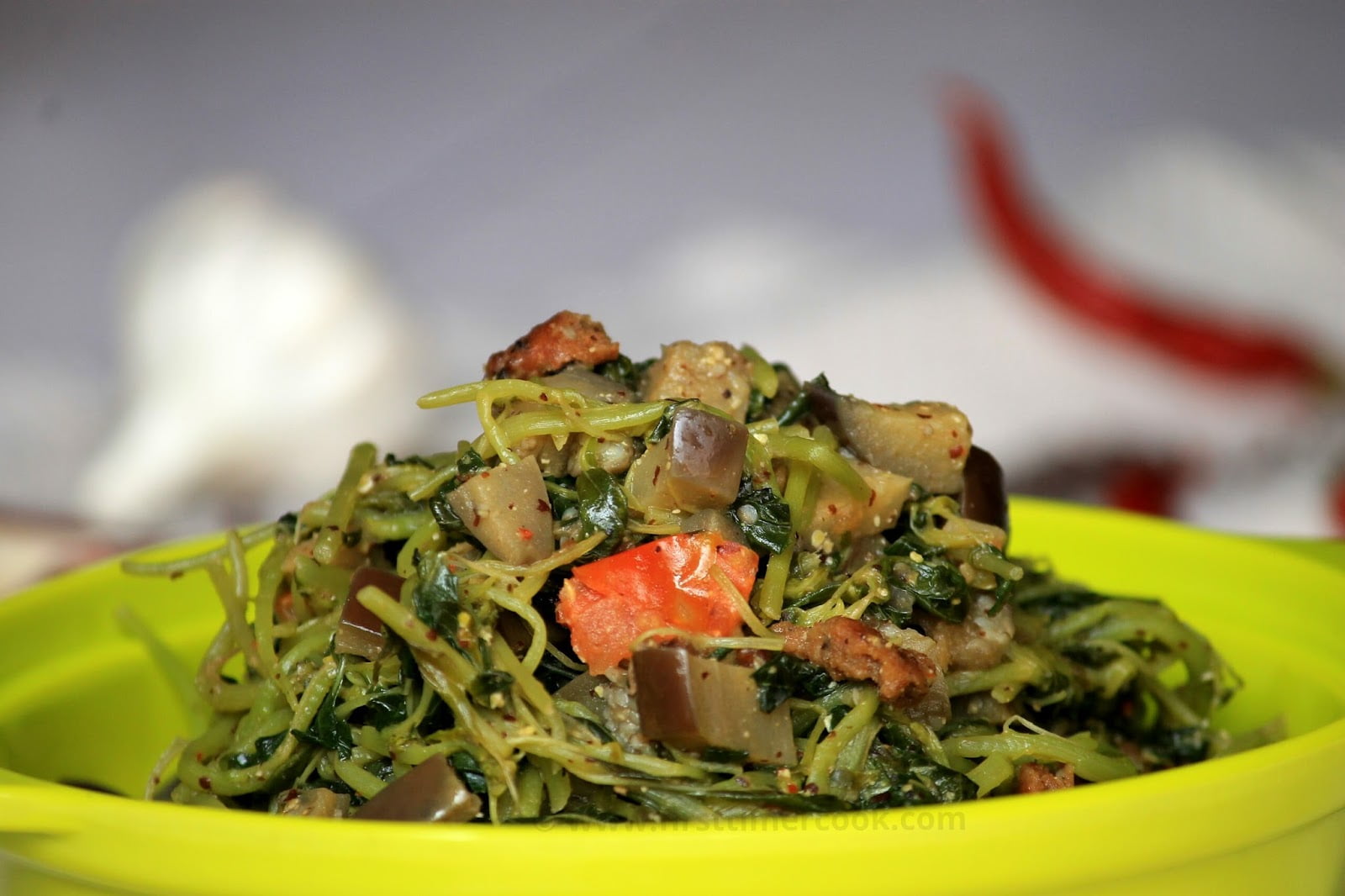 In Odisha state of Indian subcontinent, the bitter tasting leafy greens are known as 'pita saga' or 'pita gahama' locally. The odia word 'pita' means bitter. Since the taste is bitter, so these are assigned with a name as pita saga. Bati basa is an odia cooking technique where all the ingredients are mixed together and then cooked in very slow flame. So below is the step by step method of preparation of the pita saga bati basa.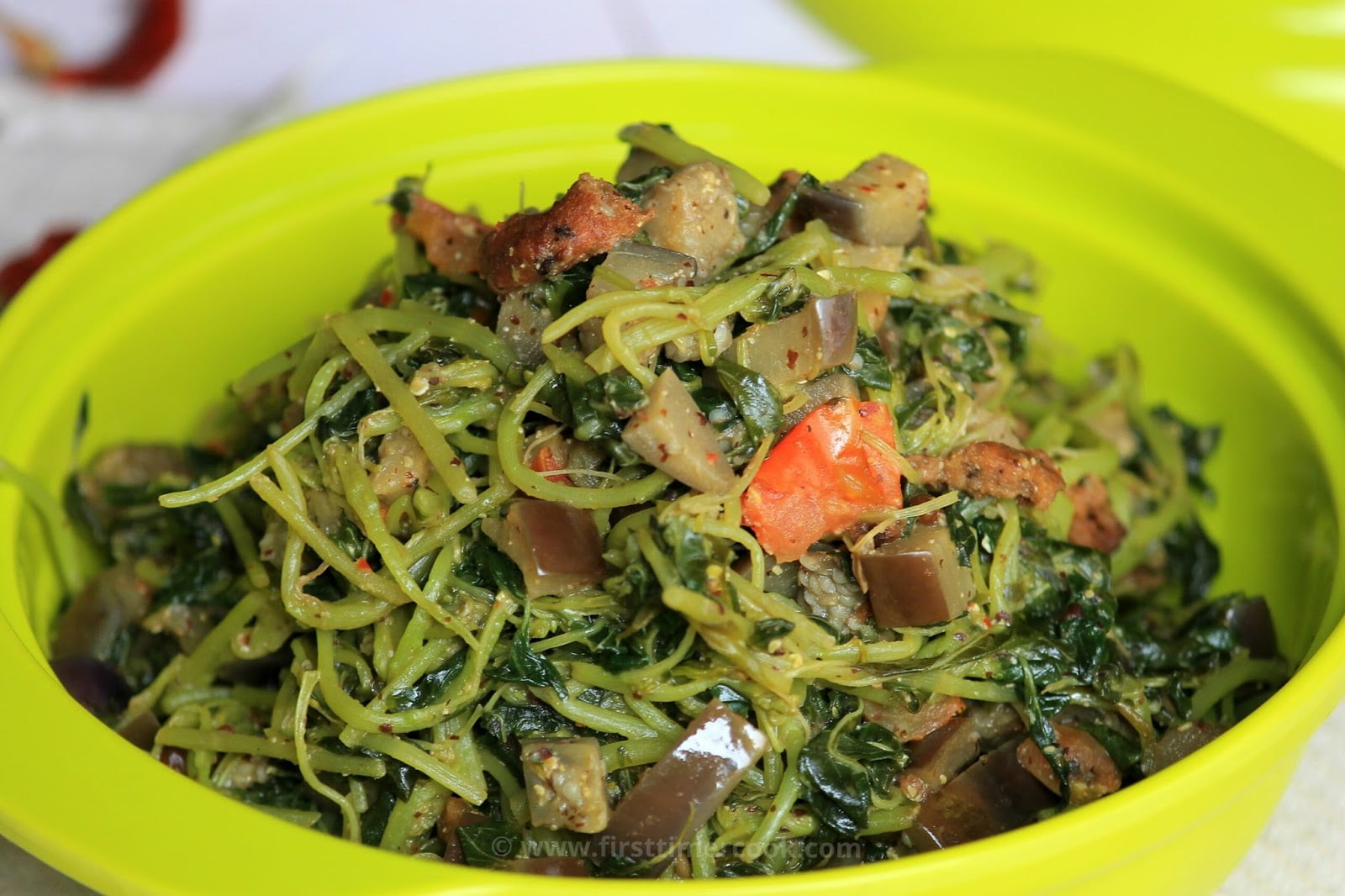 Preparation Time : 10 mins | Cooking Time : 15 mins
Ingredients :
| | |
| --- | --- |
| Ingredients | Measurements |
| Pita saga (glinus oppositifolius) (roughly chopped) | 2 cup |
| Potato (small) | 1 no. |
| Tomato (small) | 1 no. |
| Onion (medium) | 1 no. |
| Eggplant (small) | 1 no. |
| Garlic clove | 4 no. |
| Green chili | 2 no. |
| Badi (sun dried lentil dumpling) | 3-4 no. |
| Mustard seed | 1 tsp |
| Cumin seed | 1 tsp |
| Turmeric powder | 1 tsp |
| Salt | As needed |
| Mustard oil | 2 tbsp |
​Method :
Take a deep frying pan or wok. Roast the badis (sun-dried lentil dumpling) and crush roughly into small pieces.
Now chop onion finely and keep aside.
Next cut eggplant, potato and tomato into smaller cubes and keep aside.
Put mustard seeds, cumin seeds, garlic cloves and green chilies in a blender jar and make a smooth paste. But authentically, all the things are put in a mortar-pestle made of stone and then crush and grind to the smooth paste.
Take the same deep frying pan or wok. Add in chopped pita saga (glinus oppositifolius), paste, chopped onion, cubed eggplant, cubed potato and tomato, salt, turmeric and mustard oil.
Mix everything very well preferably by hand.
Cover with a lid and cook for 10-12 minutes on low flame stirring in between.
After some time, all the veggies'll become a bit mushy. Add roughly crushed badis and give a quick mix.
Cover the lid and switch of the flame. Let it be covered for 2-3 minutes, so that the favors infused with badis.
Serve this pita saga bati basa as an side dish with rice !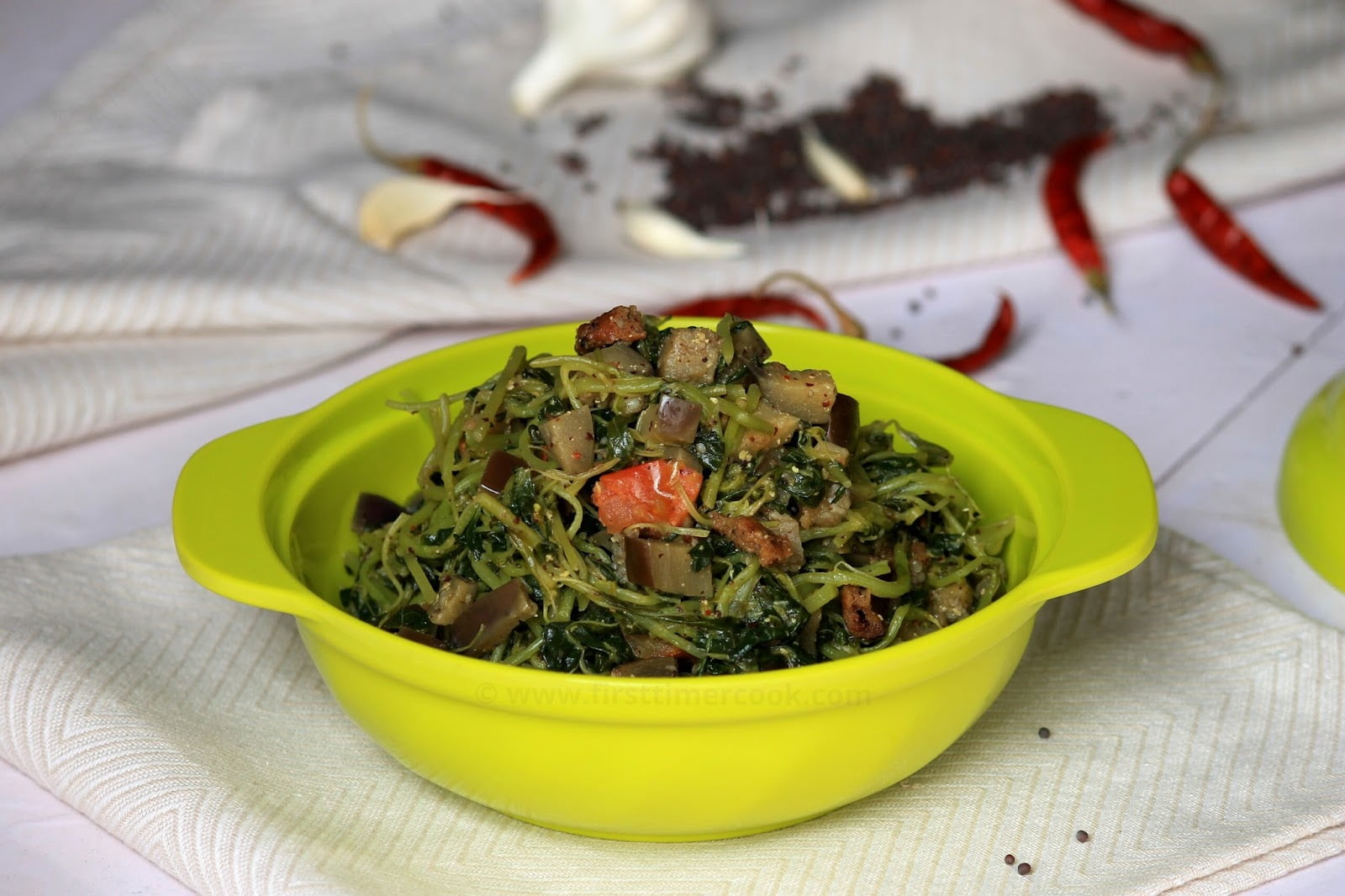 Notes :
The actual texture and flavor comes in paste if prefer to be pounded in mortar-pestle as of authentic way.
Oil used should be mustard oil.