The badi chura is an authentic recipe of Odisha state in Indian subcontinent. Both 'badi' and 'chura' are odia words. Badi is sun-dried lentil dumpling and chura means a coarse mixture. Now-a-days there are varieties of badi available. But traditionally soaked black gram or urad dal is pounded to a paste along with some water. Then these are sun dried in the shape of 1-1.5 inch dumpling. Usually these are made in fall and stored away for entire year. Badi chura is the standalone dish of badi. Other than badi chura, badi also used in some selected traditional dishes.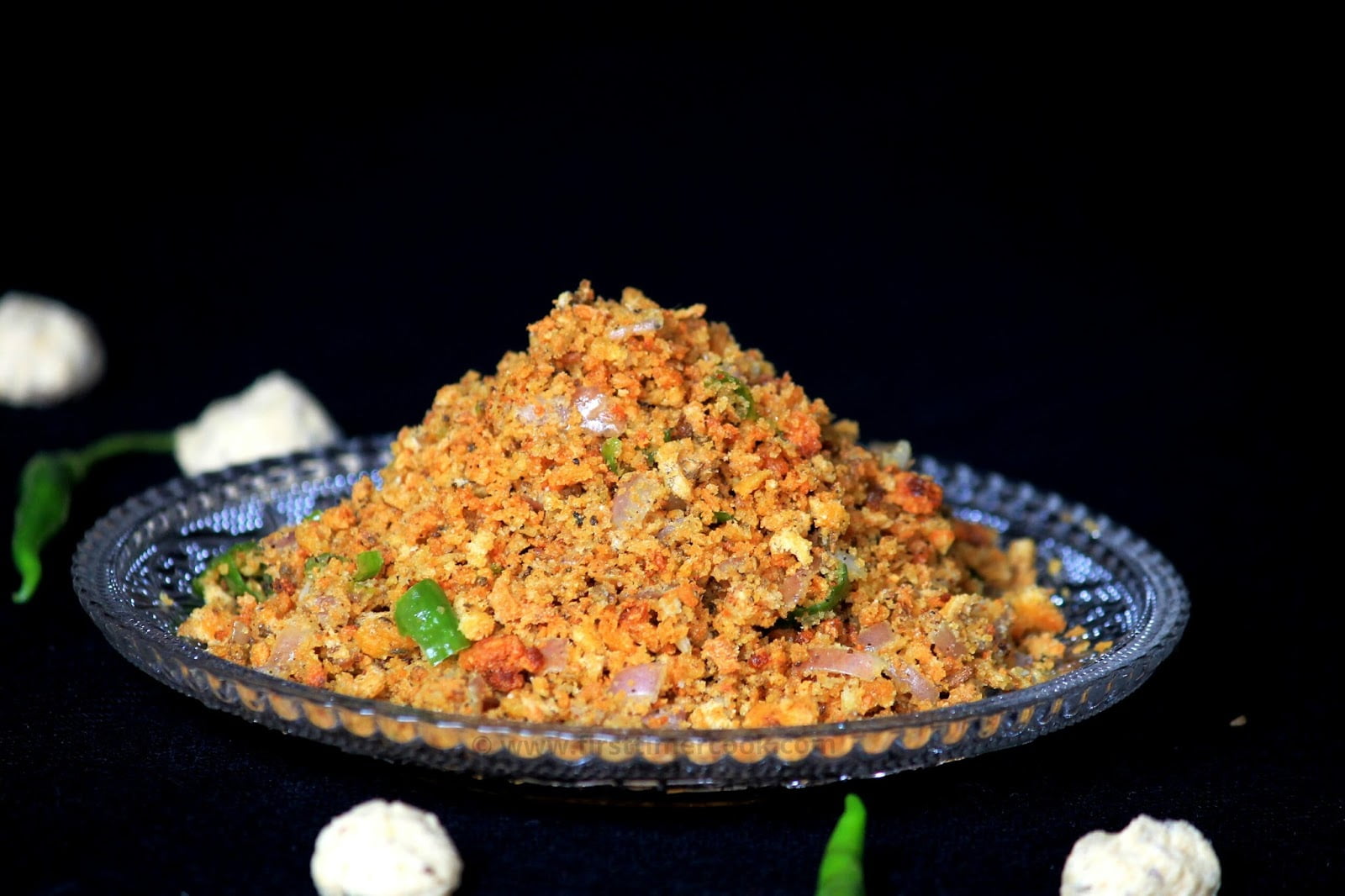 In an authentic odia meal, badi chura is one of the crispy side dish. These can be prepared instantly and taste great if served with pakhala (water rice or rice soaked in water). Badi chura is the coarse mixture of badi, onion, garlic, green chili along with mustard oil. The crunch of the badi with the smell of garlic and onions is therapeutic. So lets go in details.
Preparation Time : 10 mins | Cooking Time : 5 mins
Ingredients :
| | |
| --- | --- |
| Ingredients | Measurements |
| Badi (sun-dried lentil dumpling) | 12-14 no. |
| Onion (medium) | 1 no. |
| Garlic cloves | 3-4 no. |
| Green chili | 2-3 no. |
| Mustard oil | 1 tbsp |
| Salt | As needed |
​Method :
First chop onion, garlic cloves and green chilies finely and keep aside.
Next heat mustard oil in a pan. Shallow fry the badis till golden brown in color. Turn off the heat and allow to cool. Instead of shallow frying in oil, these badis can be roasted without oil too.
Put chopped onion, garlic cloves, green chilies and fried badis in a blender jar and pulse for 1-2 minutes to make a coarse mixture. But in ancient times, all the things are put in a mortar-pestle made of stone and then a coarse mixture is made out.
If the badis are just roasted without oil, then put mustard oil along with other things in the blender jar before blending.
Serve this authentic odia badi chura as a side dish with plain rice or pakhala (water rice or rice soaked in water) !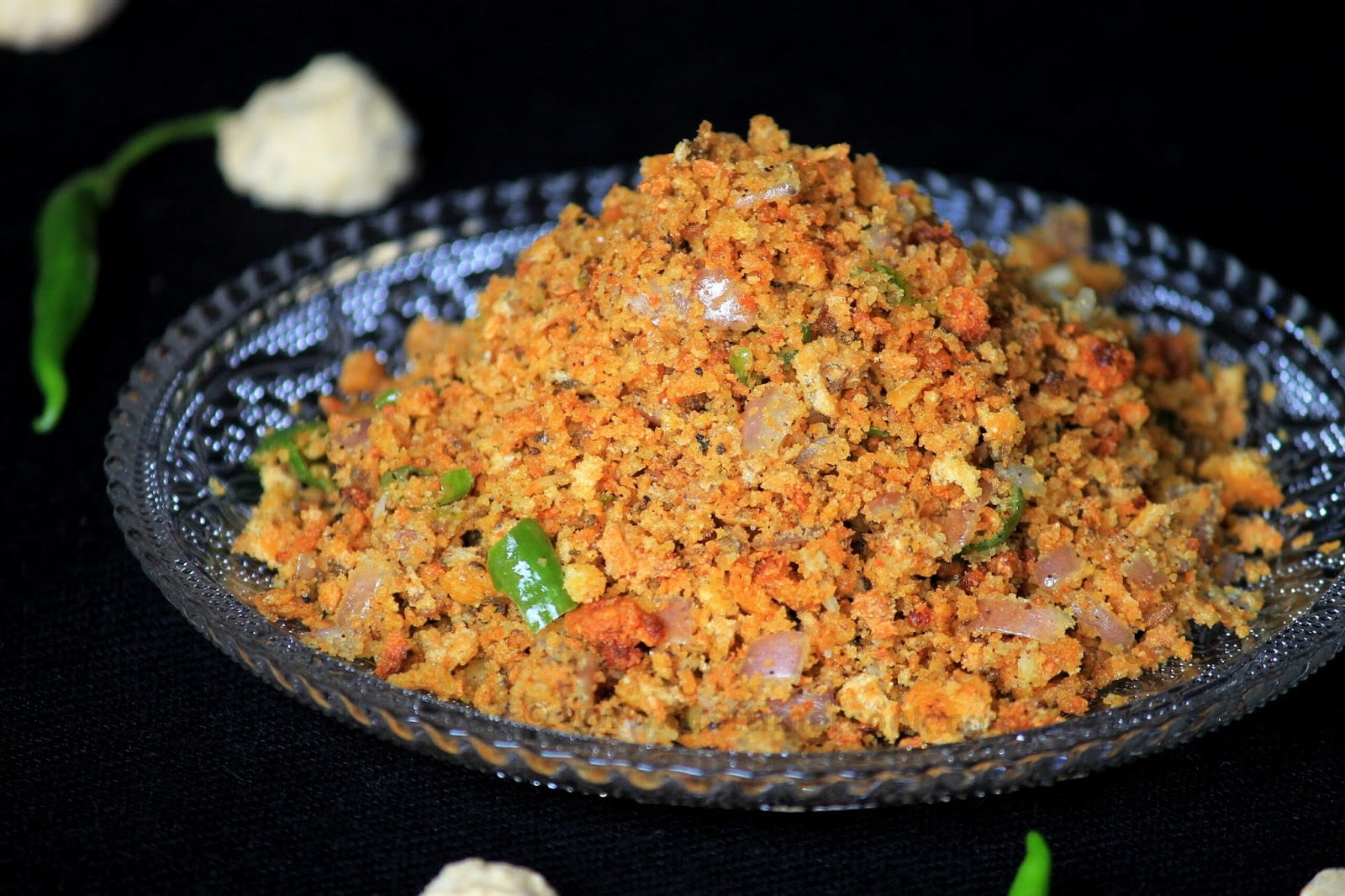 Notes :
Prefer to have this badi chura soon after blending, otherwise the crunchiness of the badi'll decrease.