an Instant rasam using tamarind without any cooking procedure from Telengana Cuisine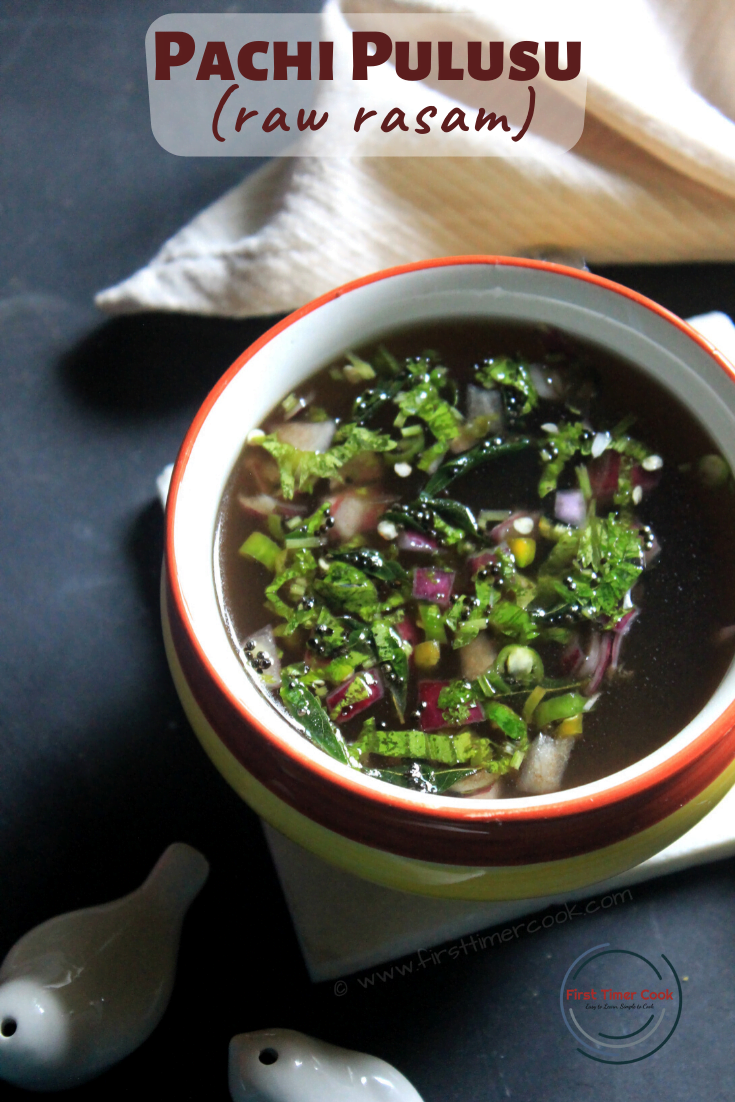 As I have already discussed about rasam in details in this Lemon Pepper Rasam so one must know that rasam is usually prepared by cooking some mixture. But do you know that there even is a rasam which is being prepared without any cooking process from Telengana cuisine. Yes, one rasam is there and is named as Raw Rasam or Pachi Pulusu.
Telengana state and its cuisine :
Telengana is the youngest state of Indian subcontinent as that was being a part of the state Andhra Pradesh and in 2014 it has been separated. Both state have much similarities in culinary world, still there are some differences. Telangana food is typically spicy and ingredients such as tamarind, sesame seeds, red chilies and asafoetida are widely used in a variety of vegetarian as well as non-vegetarian dishes. Murrel fish is recently declared as 'state icon' of Telengana state because this is one of the only widely used varieties of fish. Some famous dishes from this cuisine are :
Sarva Pindia – a savory pancake with few holes and made of rice flour, chana dal, peanuts, chili.
Golichina Mamsam – a thick gravy of mutton to have with roti.
Malidalu – Laddoos prepared using chapathi pieces combined with jaggery, cashews, pista and ghee.
Chegodilu – a crunchy round shaped snack with crunch of roasted sesame seeds.
Pachi Pulusu – a raw rasam using tamarind.
Sakinalu – similar to murukku, chakli etc using rice and sesame seeds. etc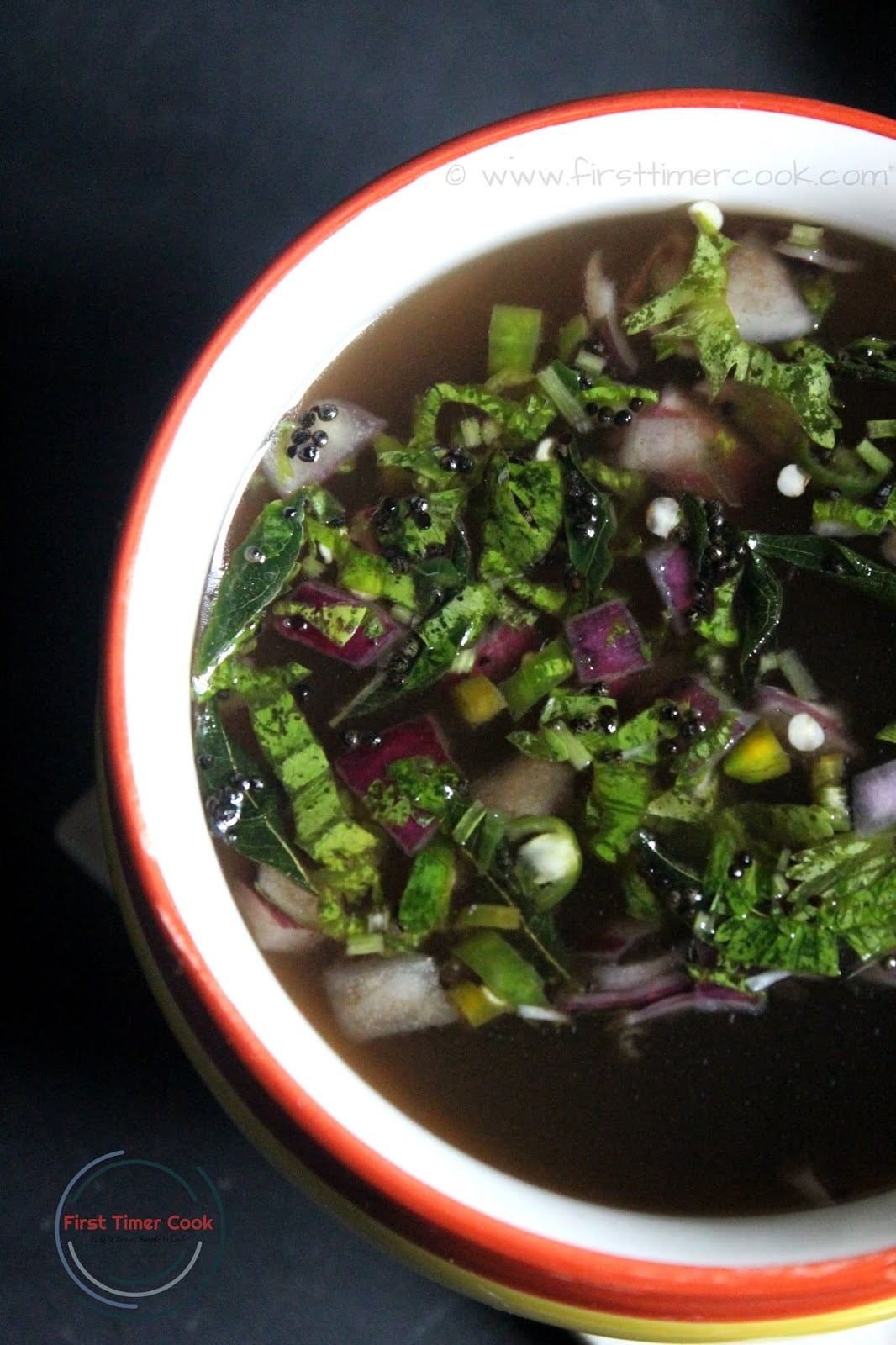 Difference between pachi pulusu and a regular rasam :
Pachi pulusu is basically a raw uncooked version of the rasam. That means in rasam the the tamarind water (liquid part of the rasam) is well cooked with tempering. But in pachi pulusu, the rasam is prepared without using any stove. Simply all the ingredients are mixed up and then a simple tempering is added at last and then it becomes ready to serve. So only for the tempering part the stove is used, else there is no cooking to make pachi pulusu.
Which ingredients exactly do go into pachi pulusu ?
Tamarind : few tamarinds are required which can be in dried or fresh form. Just soak the tamarind in a bowl with some warm water for 30-45 minutes and then squeezed to get tamarind water. Even some tamarind pulp can be opted like mine. Simply mix with some water and the tamarind water is ready for pachi pulusu.
Onion : One medium size onion is finely chopped and added to the tamarind water which gives a nice crunch and flavor.
Garlic : This is optional, but lends into an awesome flavor to the rasam if used in tempering. Just add 1/4 tsp freshly crushed garlic to the tempering and fry till a nice aroma comes out.
Green chili :This is a must for the spiciness. Add 1-2 no. finely chopped green chilies along with chopped onion.Coriander leaf :By adding some finely chopped fresh coriander leaves gives a lovely flavor and make the rasam bit colorful.
Curry leaf :Around 1 sprig curry leaf is added to the tempering.
Jaggery : Here one can use jaggery or even sugar to the rasam in order to balance the sourness in the rasam.
Mustard seed : I have only added mustard seeds. One can add cumin seeds too along with this.
Oil : This is required for the tempering part. Any oil can be used, I have used regular oil.
Salt : As per taste simply add this.
Water :2 cup water is perfect for the right consistency of rasam. Still this can be varied as per choice.
Completely vegan and gluten free recipe it is. If someone is too sick and craving for some rasam without any effort then this is the solution. Just with some hot steamed rice, the pachi pulusu goes very well.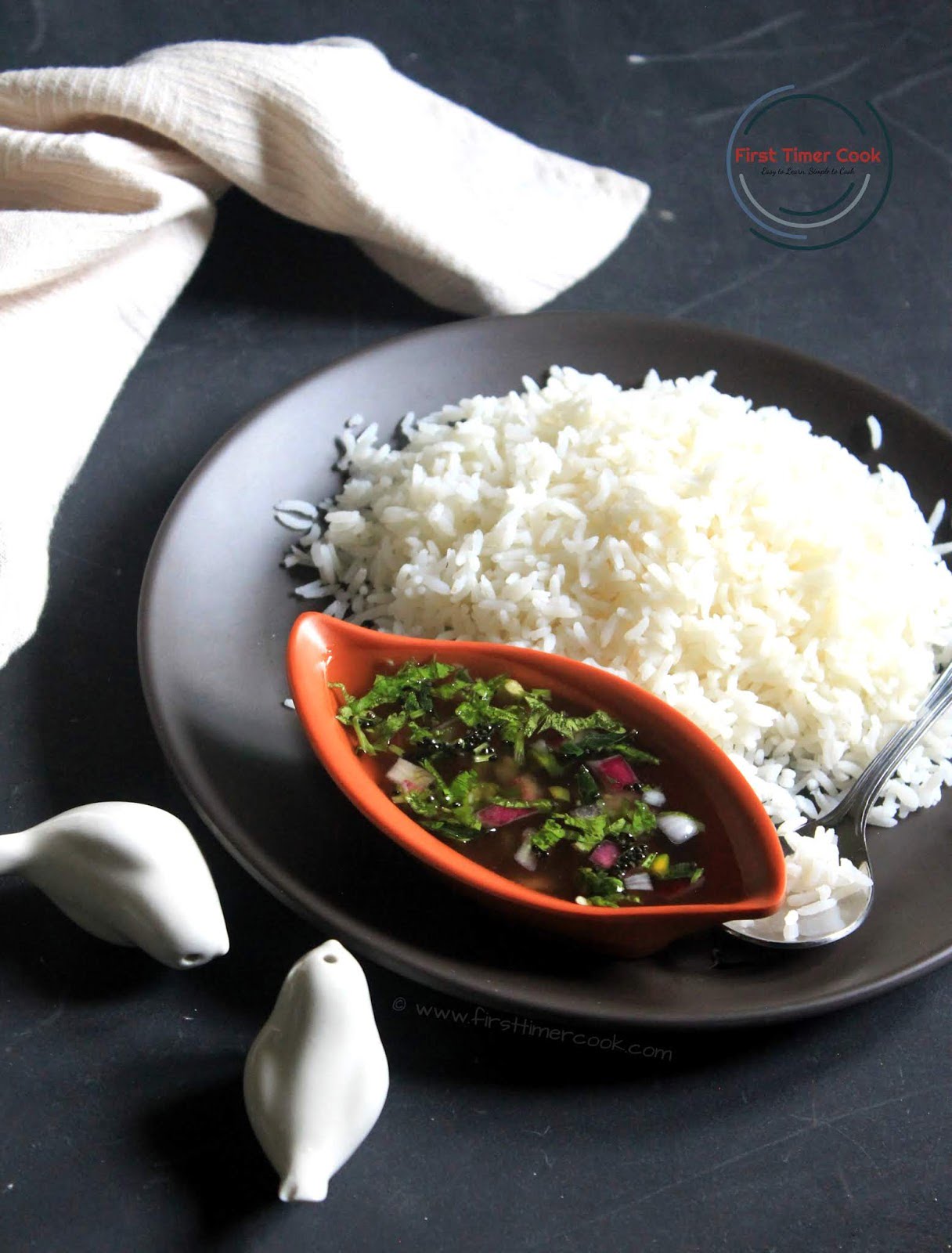 Event related to this post :
Well, the October month challenge in 'Shhhhh Cooking Secretly Challenge' group was 'Telengana Cuisine'. And for the current theme, my partner was Priya who gave me 2 secret ingredients as Jaggery & Mustard seeds and I gave her as Ginger & Red chili. Do check here for her dish 😊 And as usual, using mine two ingredients I had to prepare a dish from Telengana cuisine. So I have come up with the unique raw rasam as Pachi Pulusu.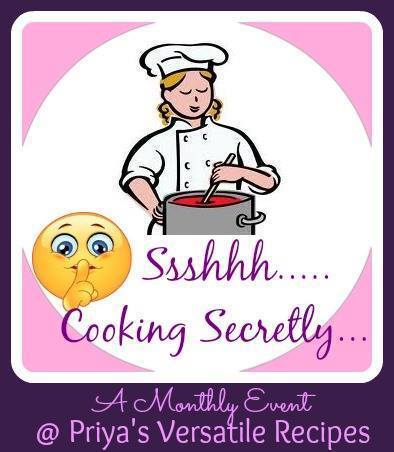 Recipe Card for 'Pachi Pulusu' :

Tamaraind, Raw rasam, No cook rasam, Vegan soup, Telengana rasam, onion, Jaggery, No pepper rasam, No lentil rasam, no rasam powder
Rasam, Soup, Tamarind, Pachi Pulusu, Vegan, Gluten free,
Telengana Cuisine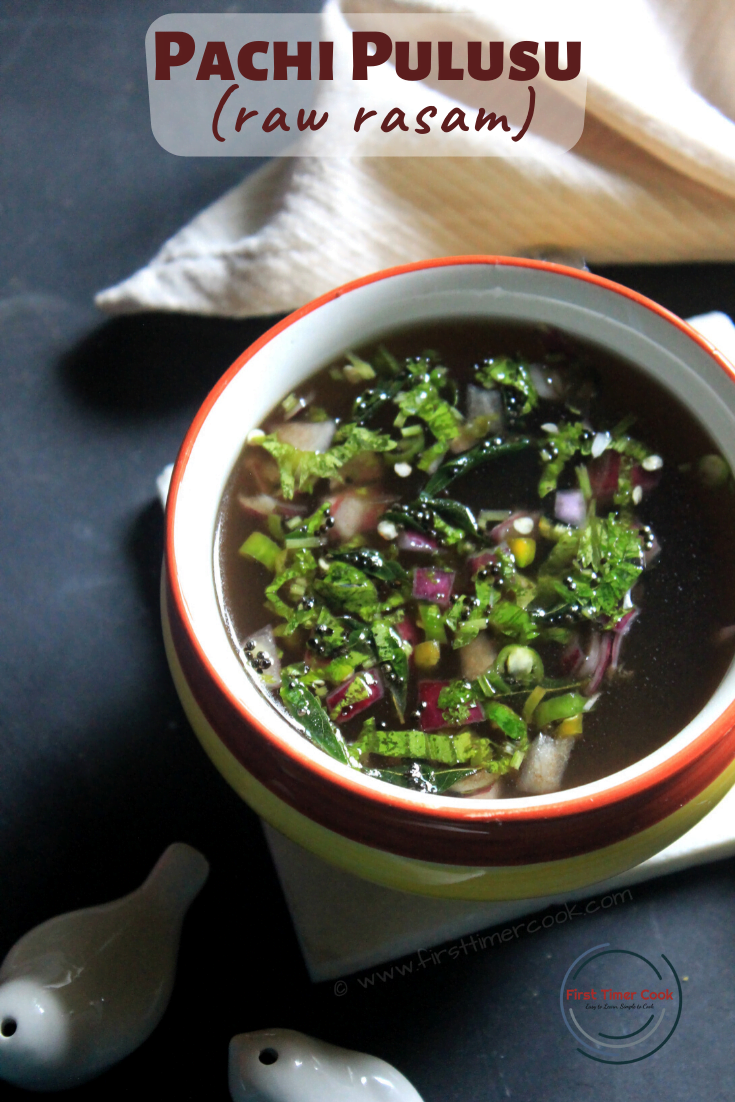 Pachi Pulusu (Raw Rasam using Tamarind)
an Instant rasam using tamarind without any cooking procedure from Telengana Cuisine
prep time: 10 Mcook time: 2 Mtotal time: 12 M
ingredients:
Tamarind pulp 1 tbsp
Onion (finely chopped) 1 no.
Garlic (freshly crushed) 1/4 tsp
Green chili (finely chopped) 2 no.
Coriander leaf (finely chopped) 2-3 tbsp
Curry leaf 1 sprig
Jaggery (grated) 1 tsp
Mustard seed 1/2 tbsp
Oil 1 tbsp
Salt as needed
Water 2 cup
instructions:
How to cook Pachi Pulusu (Raw Rasam using Tamarind)
In a mixing bowl take tamarind pulp along with grated jaggery, salt, water and mix well.
Then add finely chopped onion, coriander leaves, green chilies and give a nice stir. Keep aside.
Now take a tadka pan and heat oil in it.
Put mustard seed and allow to crackle well.
Add curry leaves and crushed garlic and wait till a nice aroma comes out.
Turn off heat and pour this tempering over the tamarind mixture.
Mix well and serve !
NOTES:
Some more chopped green chilies or few dried red chilies can be added to the tempering. I have skipped that part.
Instead of tamarind pulp, one can use dried or fresh tamarind pieces. Just soak the tamarind in a bowl with some warm water for 30-45 minutes and then squeezed to get tamarind water. This tamarind water can be used to make pachi pulusu.
Did you make this recipe?
Tag @firsttimercook on instagram and hashtag it #firsttimercook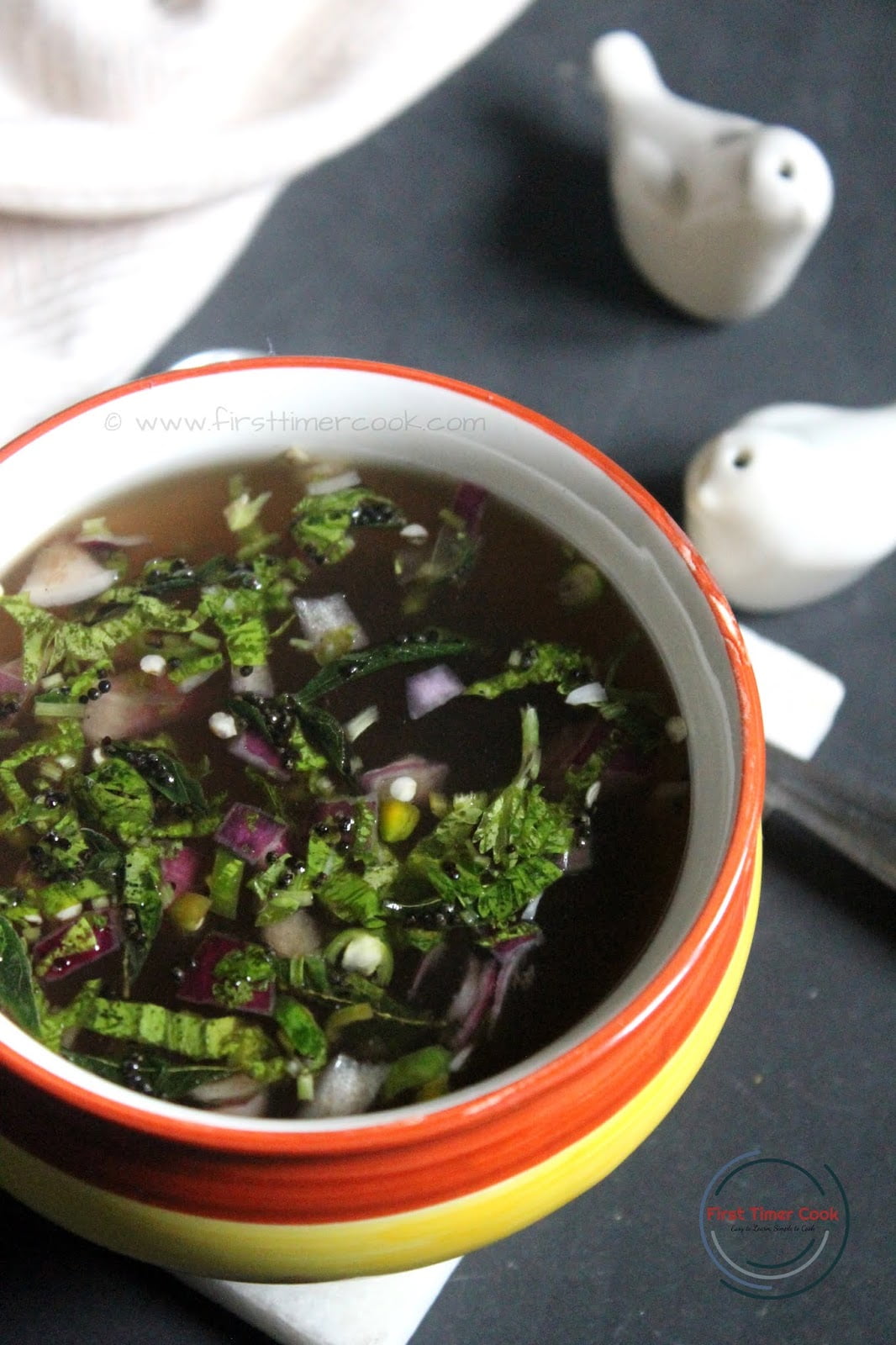 You may also follow me on Facebook, Pinterest, Twitter, Google+, Instagram and can subscribe for free to get new recipes directly into your inbox 😊
PIN for later :