Yogurt is a healthy choice regardless of whether you choose Greek yogurt or regular yogurt. Greek yogurt has surged in popularity in recent years and with some good reasons. What differentiates Greek yogurt from the regular yogurt is that Greek yogurt has been strained to remove the whey. As a result, Greek yogurt has a creamier, thicker texture and rich flavor. In addition, the removal of whey results in a healthier yogurt with less sugar, less sodium and more than twice the amount of protein than the regular yogurt. So Greek yogurt is high in protein, vitamin B12, yet low in sugar and lactose. This also promote a healthy digestive system.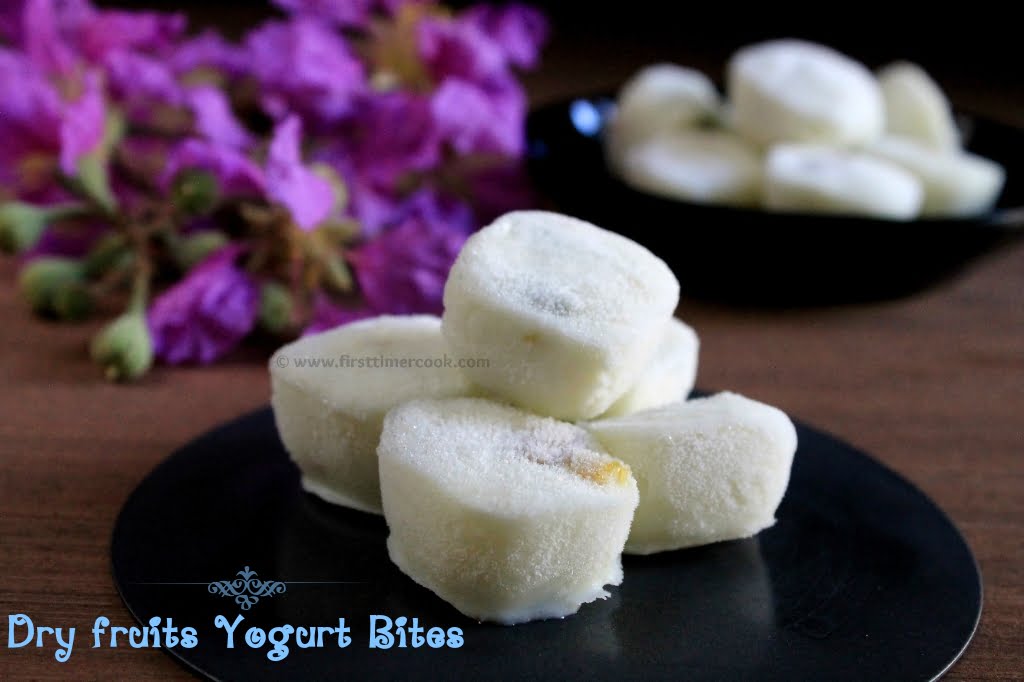 Well the 141th theme for Foodie Monday Blog Hop is decided as 'Yogurt dishes'. So I have prepared some easy peasy bite sized dessert using Greek yogurt as my contribution for the theme,Dry Fruits Yogurt Bites. Some other yogurt based dishes which are already posted in my blog as :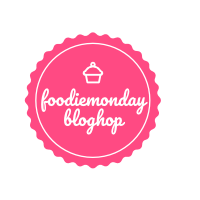 This dry fruit yogurt bites are so simple and easy to make. Even kids also can be involved to prepare this. No cooking is needed to make these bites. Just mix yogurt, honey and chopped dry fruits, pour in ice cube trays and freeze until frozen well. Since Greek yogurt is used, hence this is a healthy dessert. Hot sunny days are here, so this is a perfect option to grab without any cooking, just pop out from ice cube trays and gulp 😉. The dry fruits used can be varied depending upon choice, even any chopped fruits can be opted as well. So do try these dry fruit yogurt bites and give your valuable feedback either in the comment box below or tag me as #firsttimercook on Instagram. Lets go in details.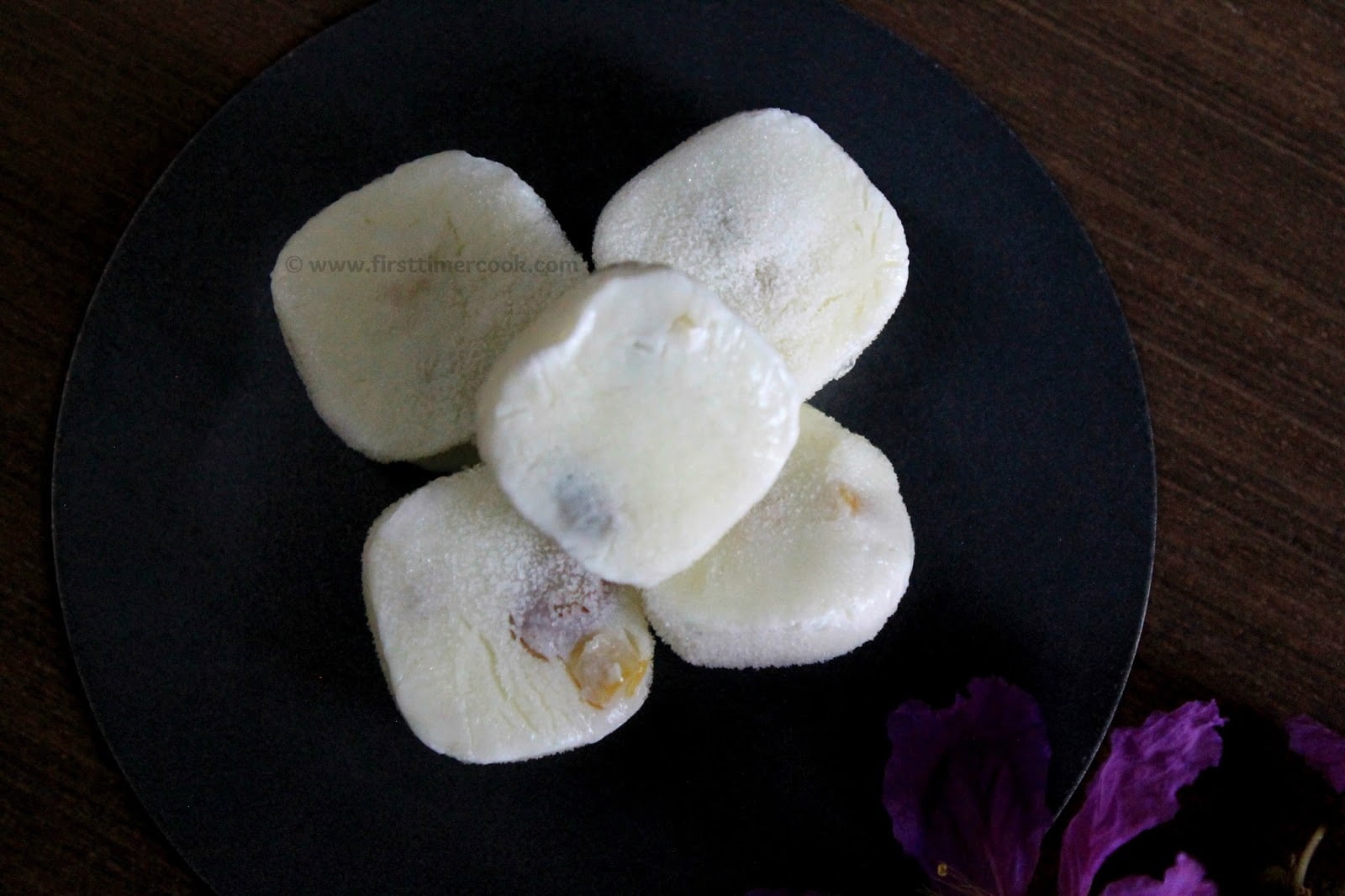 Preparation Time : 10 mins | Cooking Time : 0 mins | Freezing Time : 2-3 hrs
Ingredients :
Ingredients

Measurements

Greek yogurt

1 cup

Honey

As per taste

Dry fruits (chopped)

(cashew, pistachio, almond, walnut)

½ cup
​
Method :
In a large mixing bowl, take yogurt and honey.
Mix using a hand whisk / spoon till everything well incorporated.
Then add chopped dry fruits and again give a quick mix.
Pour into ice cube trays and keep in freezer for 2-3 hours or until frozen.
Pop out from ice trays and serve immediately !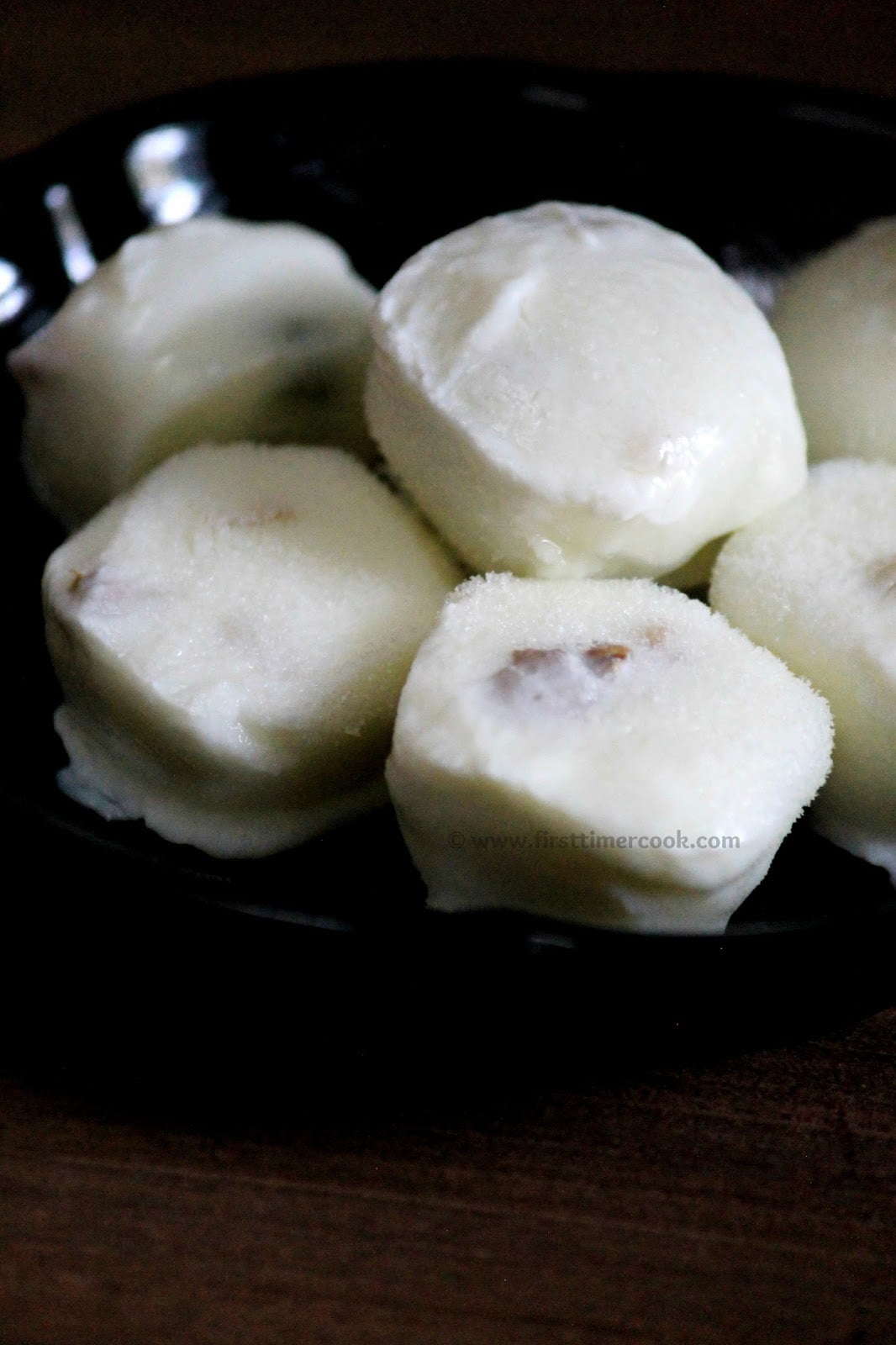 Notes :
Choose dry fruits as per choice.
PIN for later :