Besan Chilla with Mlovense sex toy nike air jordan mens shoes custom baseball uniforms nike air jordan 1 adidas yeezy 350 denver broncos custom baseball jerseys wigs on sale custom jersey basketball nfl jerseys afro wig nike air jordan retro nike air jordan custom jerseys best wig outletushroom stuffing is an easy and tasty breakfast or tea time snack recipe.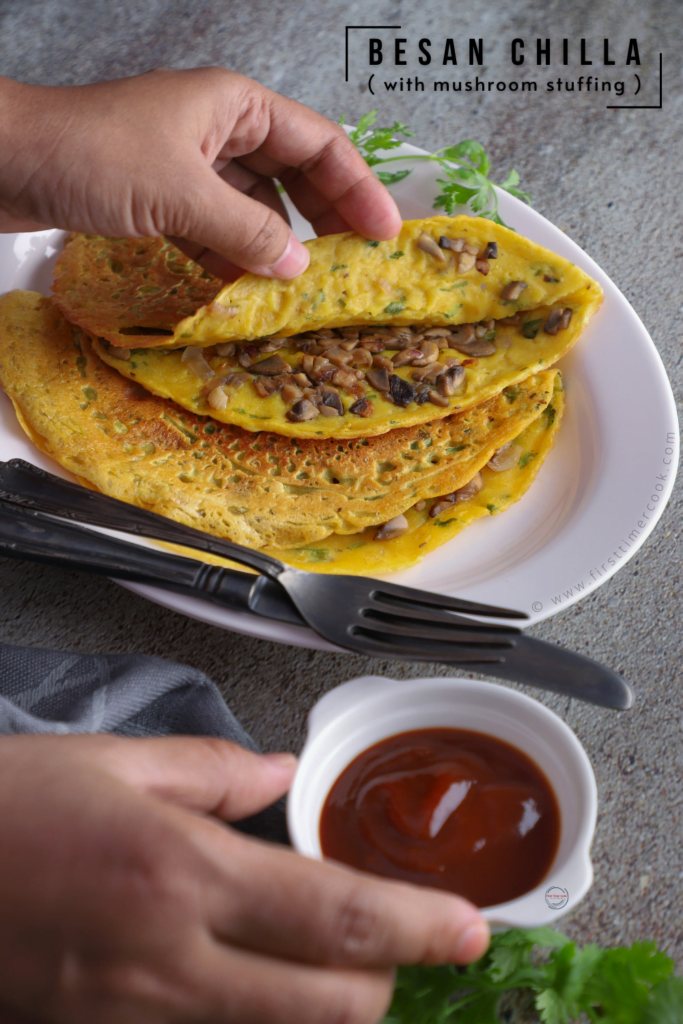 Event-related to this post :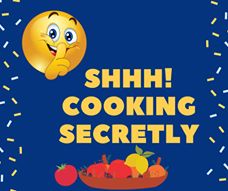 The August month challenge in the 'Shhhhh Cooking Secretly Challenge' group was 'Leafy greens', suggested by Seema. Well, I was partnered with Mayuri Patel for this theme who gave me 2 secret ingredients Garlic and Mustard oil. And as usual, using my two ingredients I have also come up with this Sajana Saga Bhaja for the theme contribution.
📖 RECIPE CARD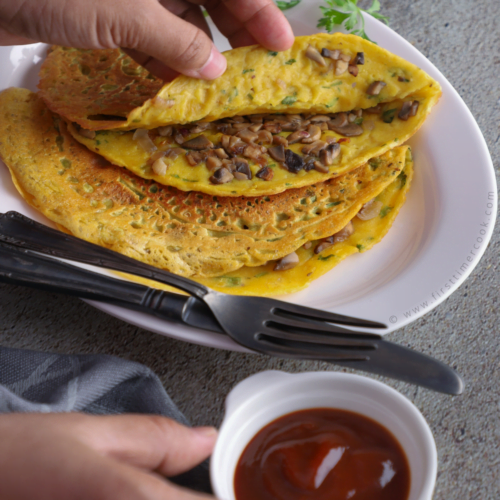 Besan Chilla with Mushroom Stuffing
Besan Chilla with Mushroom stuffing is an easy and tasty breakfast or tea time snack recipe.
Ingredients
For Chilla –
2

cup

Gram Flour (Besan)

2

tbsp

Onion (finely chopped)

1

tbsp

Fresh Coriander (finely chopped)

1

tsp

Green Chilli (finely chopped)

1

tsp

Ginger Garlic Paste

½

tsp

Carom Seeds (Ajwain)

¼

tsp

Turmeric Powder

¼

tsp

Red Chilli Powder

Water

as needed

Salt

as needed

Oil

as needed
For Stuffing –
3

cup

Mushroom (finely chopped)

¼

cup

Onion (finely chopped)

1

tsp

Oil
Instructions
Take the gram flour (besan) in a mixing bowl.

Add the onions, ginger garlic paste, green chilies, carom seeds, coriander leaves, turmeric powder, chili powder and salt.

First add ½ cup of water and start stirring with a whisk.

If the batter seems thick, add a little more water and blend until smooth. Set aside.

Now heat 1 tsp oil in a pan on low-medium heat.

Add the finely chopped onions and sauté until translucent.

Then add the finely chopped mushrooms and sauté until there is no water left.

Transfer to a plate and set aside.

Put a ladleful of batter in the same pan and spread the batter either with the ladle or with the back of the ladle, being careful not to make any breaks.

Over low heat, cook the chilla until the top begins to cook.

Then drizzle 1 tsp oil on the chilla on the edges and also all around.

Turn it over and now cook the other side.

Now put some filling in half of the chilla and gently fold the chilla in half.

Press a bit and finaly transfer the chilla to a plate.

Serve hot with some ketchup or green chutney for breakfast or a tea time snack as well.
Notes
It is best to use a non-stick pan to prepare bean chilla.
Do not spread the batter in the pan until it is properly heated. Otherwise, the batter may stick to the pan.
Always cook the chilla over medium heat.