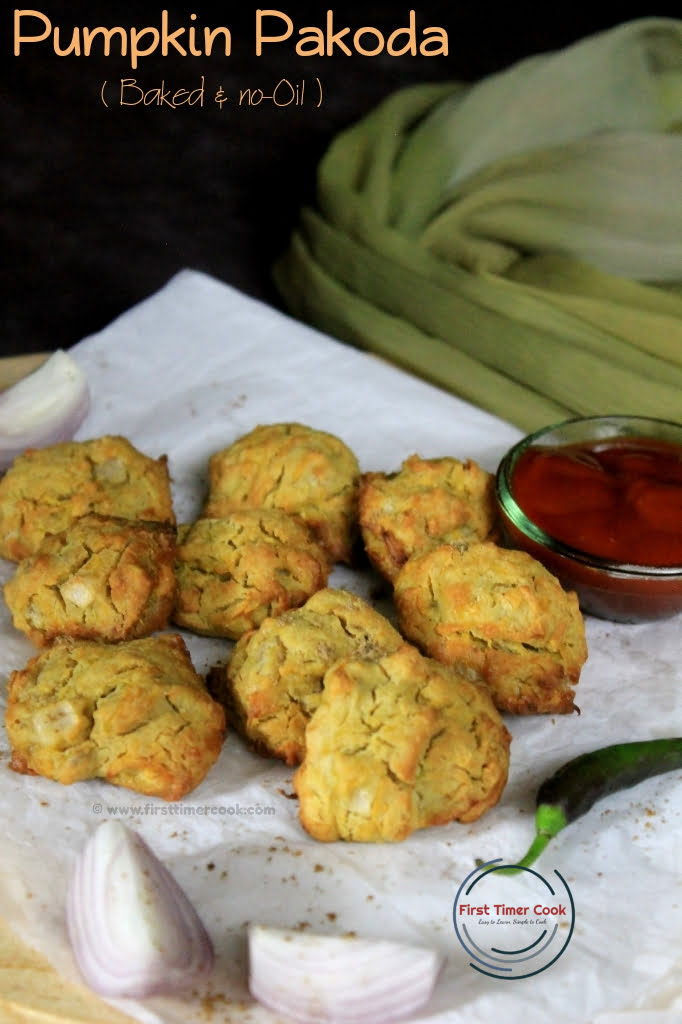 Monday is here again. This time the Foodie Monday Blog Hop team has decided the theme no 163 as 'Pumpkin Treats'. Well, pumpkin is one of the widely grown vegetables all over the world. These vegetables are an affordable, healthy choice always. So considering the healthy note, I have prepared a baked snack using the pumpkin as Baked, no-Oil Pumpkin Fritters / Pakoda.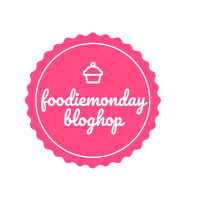 Pakoda / Pakora / Bajji / Fritter means some chopped vegetables are mixed with some spices along with besan (chickpea flour) and then deep fried. These are one of the most popular snacks across India which is a must during monsoon season. A hot cup of masala chai / simple chai is the best accompaniment to these snacks. But here, I have prepared some pakodas using the main ingredient as Pumpkin. Some grated pumpkins are mixed along with besan and some rice flour.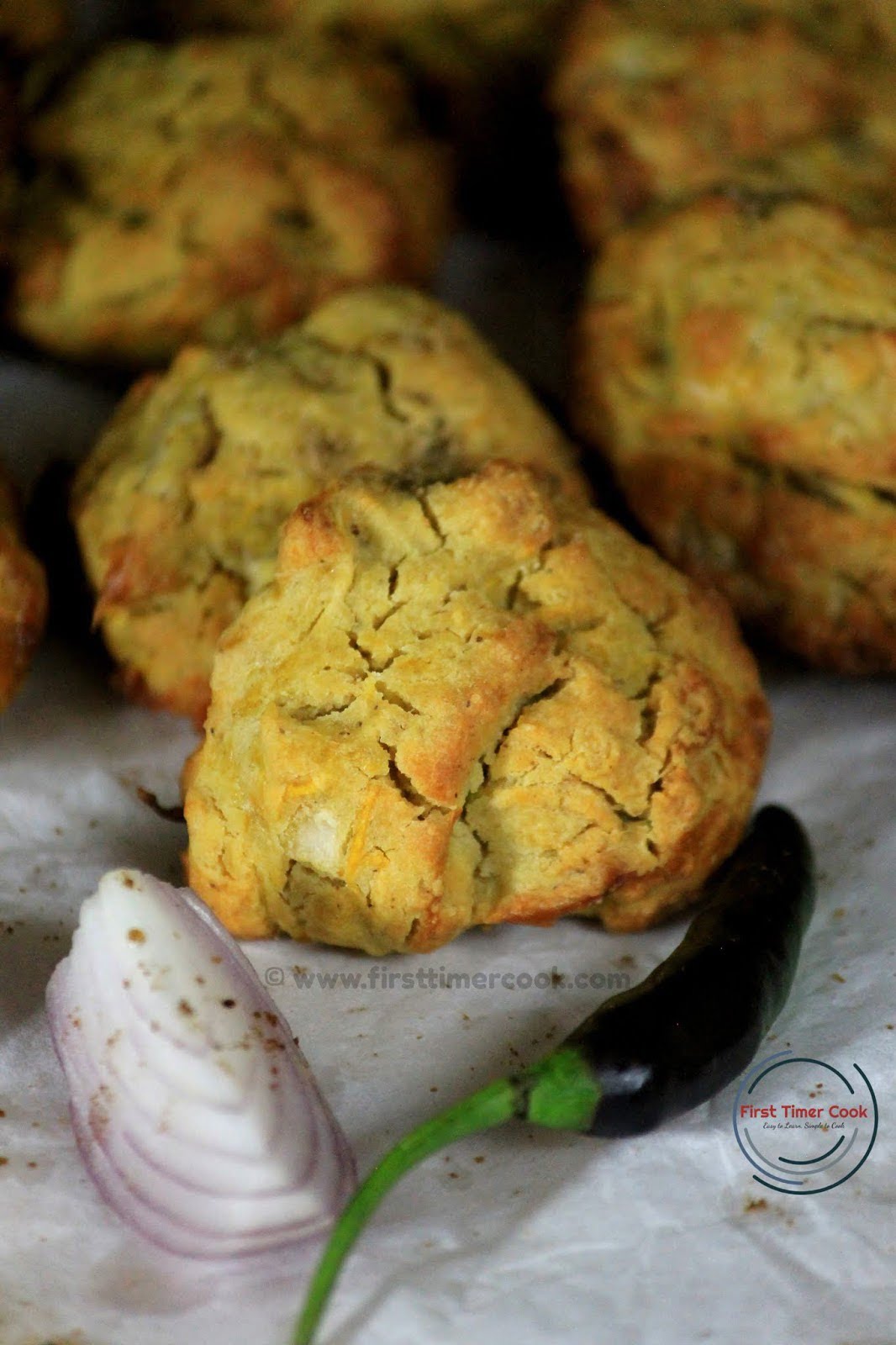 Since these are baked, so I didn't add any oil. So this pumpkin pakodas are a sure shot hit if you are heading for a healthy snacks. Perfectly opted for party appetizer, even no one can recognize that these are made from the humble vegetable, Pumpkin. These baked, no-oil pumpkin pakodas'll be loved by all age group.
So do try these baked, no-oil pumpkin pakoda for your next get-together. If you tried my recipe and enjoyed fully, then please share some pictures of your creation with me. Also kindly give your valuable feedback either in the comment box below or tag me as #firsttimercook on Instagram. You may also follow me on Facebook, Pinterest, Twitter, Google+, Instagram and can subscribe for free to get new recipes directly into your inbox 😊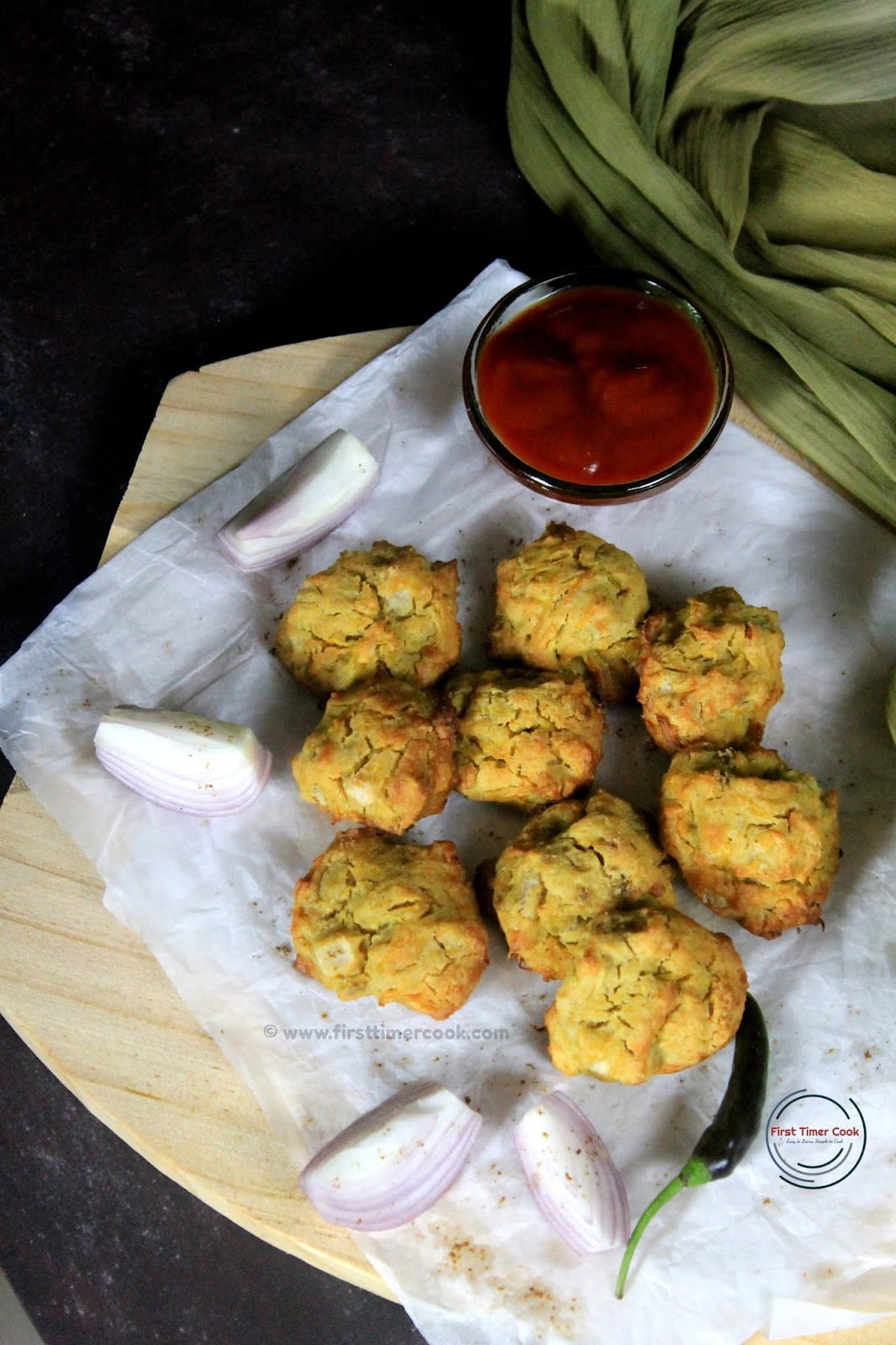 Preparation Time : 5 mins | Cooking Time : 20 mins
Ingredients :
| | |
| --- | --- |
| Ingredients | Measurements |
| Pumpkin (grated) | 1 & ½ cup |
| Besan (chickpea flour) | 1 cup |
| Rice flour | 2 tbsp |
| Onion (finely chopped) | ¼ cup |
| Ginger | ½ inch |
| Green chili | 2 no |
| Cumin seed | ½ tsp |
| Red chili powder | ½ tsp |
| Chat masala | For sprinkling |
| Salt | As needed |
​
Method :
Preheat oven at 200 deg C.
In a mixing bowl, take grated pumpkin, finely chopped onion and green chilies, grated ginger, cumin seeds and mix well.
Next add rice flour, besan, salt, red chili powder.
Combine everything nicely without adding water first.
Then slowly add water and make a batter of neither thick nor thin consistency.
Now take a baking tray lined with parchment paper.
Place 1 tbsp of batter at a time on the tray keeping space in between.
Bake for 12-15 minutes first, then just flip the pakodas gently and allow to cook again for 3-4 minutes till the outer surfaces turn slight brown in color.
Take out of the oven.
Sprinkle chat masala over the pumpkin pakodas and serve immediately along with tomato sauce or any chutney !!!!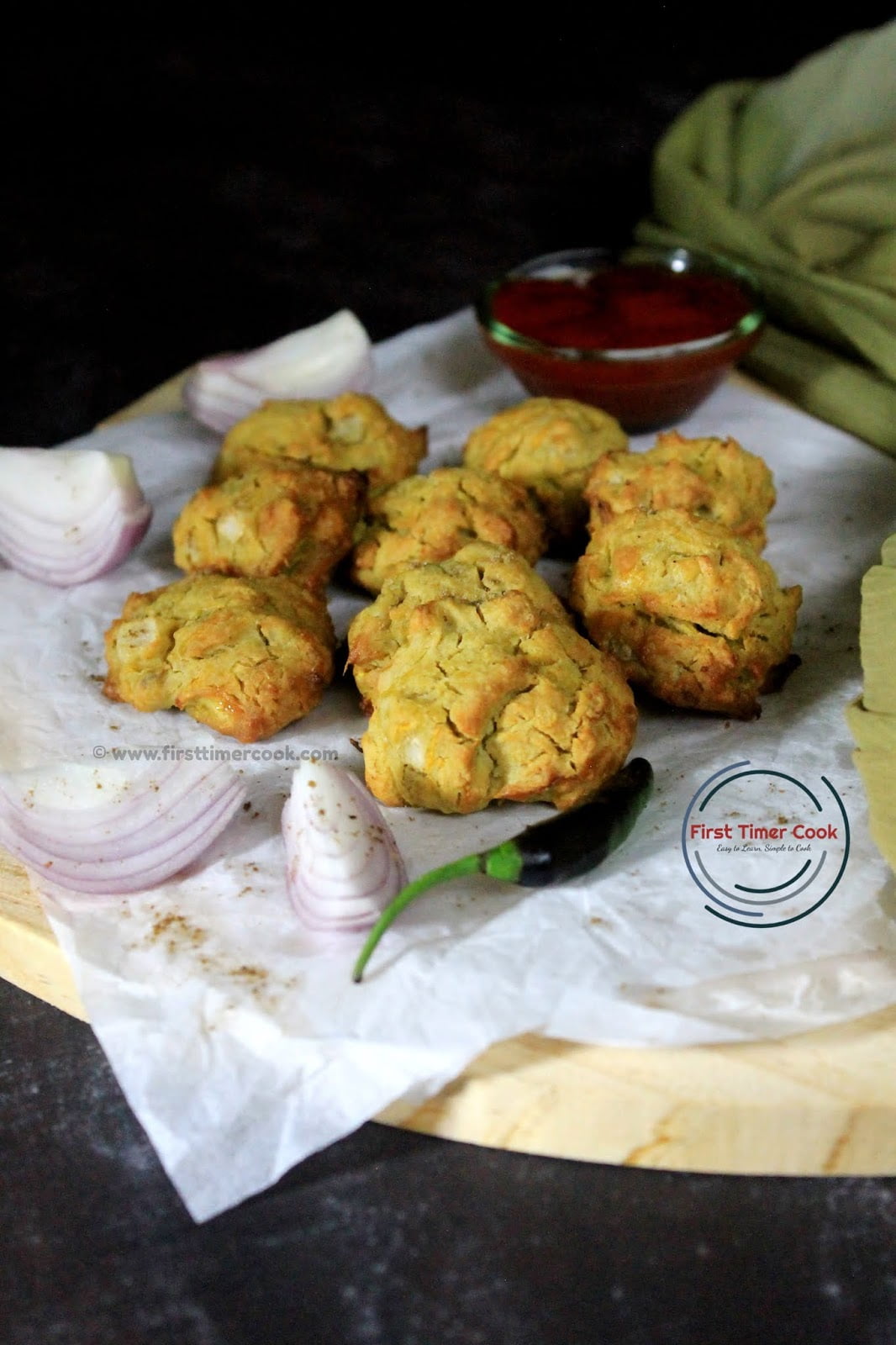 Notes :
Always try to keep the size of pakodas small (around 1 – 1.5 inch) so that these can be easily and quickly cooked.
PIN for later :