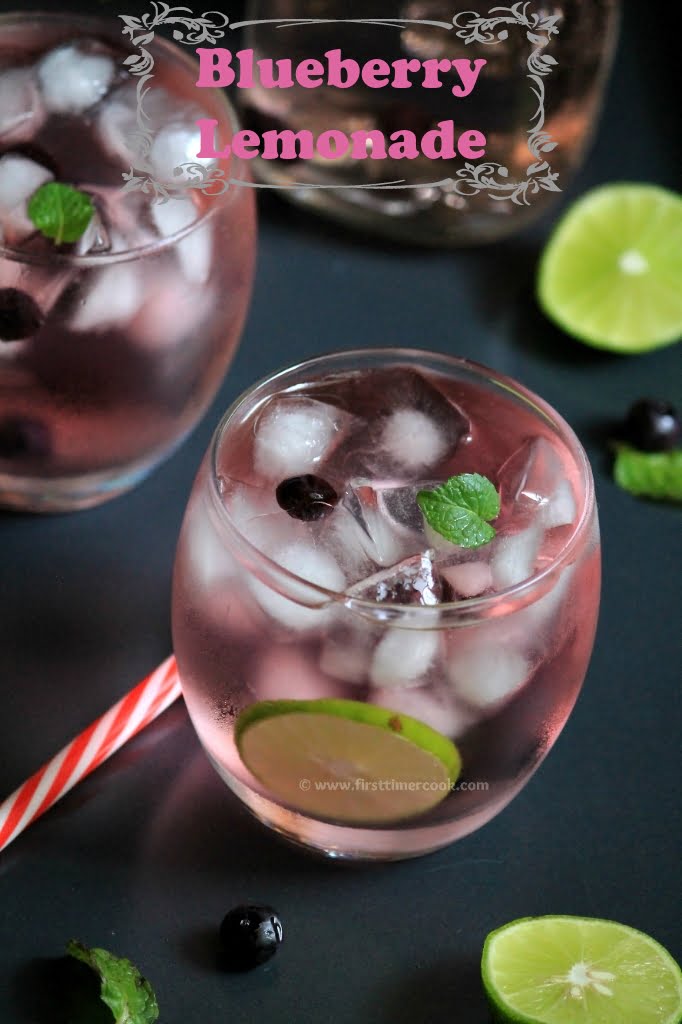 Monday is here again. This time the Foodie Monday Blog Hop theme is decided as 'Berry Recipe'. Hmm, so I have opted blueberry because that was currently available in my refrigerator 😉
Well, berries are bright, flavorful and sweet super-fruits that have a long list of health benefits. These colorful fruits are high in antioxidants and polyphenols, which helps in fighting chronic disease and cancer.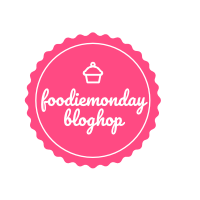 Among other berries, the blueberries are antioxidant powerhouse. That deep blue color is related to high amounts of phyto-nutrients called anthocyanidins. These phyto-nutrients aid in the process of neutralizing free radical damage in our cells. Overtime, the collagen matrix of our tissues and cells begins to deteriorate. Blueberries help to keep this from happening, with a high capacity for free-radical neutralization. Blueberries also help to reduce our chances of developing diseases related to redness of the cells. This includes a reduced risk for heart disease, cataracts, hemorrhoids, glaucoma and peptic ulcers.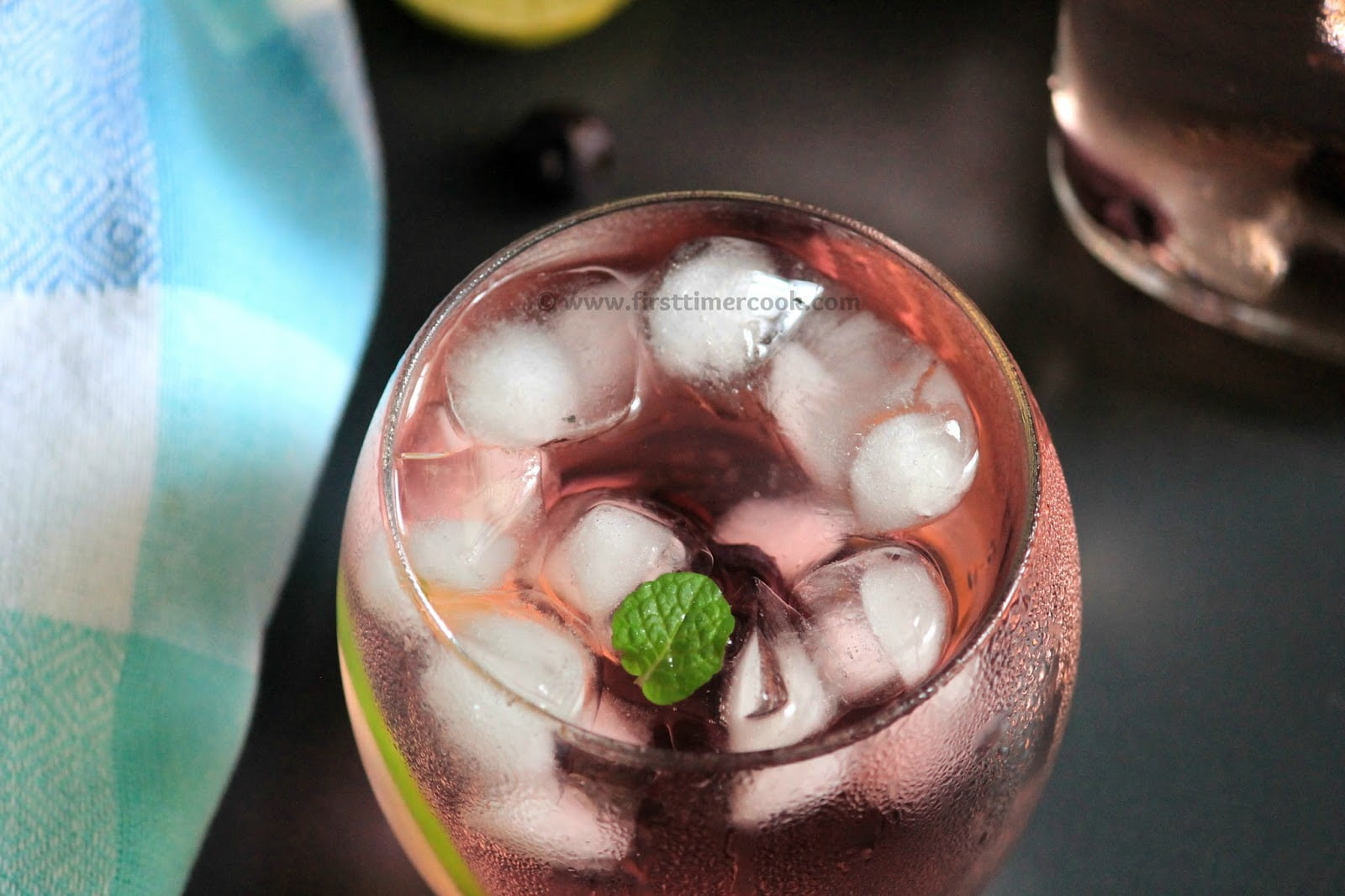 Blueberry Lemonade is a refreshing drink which can be enjoyed at any time, through out the whole year. This is the most amazing drink loaded with fresh or frozen blueberries and some tangy lemon juice. The great thing basically about making a fruity lemonade is that any kind of fruit can be used. Since blueberries are used here, so the name is Blueberry Lemonade 😊
There are several method of making blueberry lemonade. I have first prepared the blueberry syrup, then used that syrup in the lemonade. But you may blend blueberry, lemon juice, sugar and water into a smooth puree, strain and used for lemonade. Though I usually prefer the second version, but this time I have just made the syrup first and then used in lemonade. This pink lemonade is a perfect party beverage and also can be an alcoholic version by just adding some vodka 😉. So lets go in details.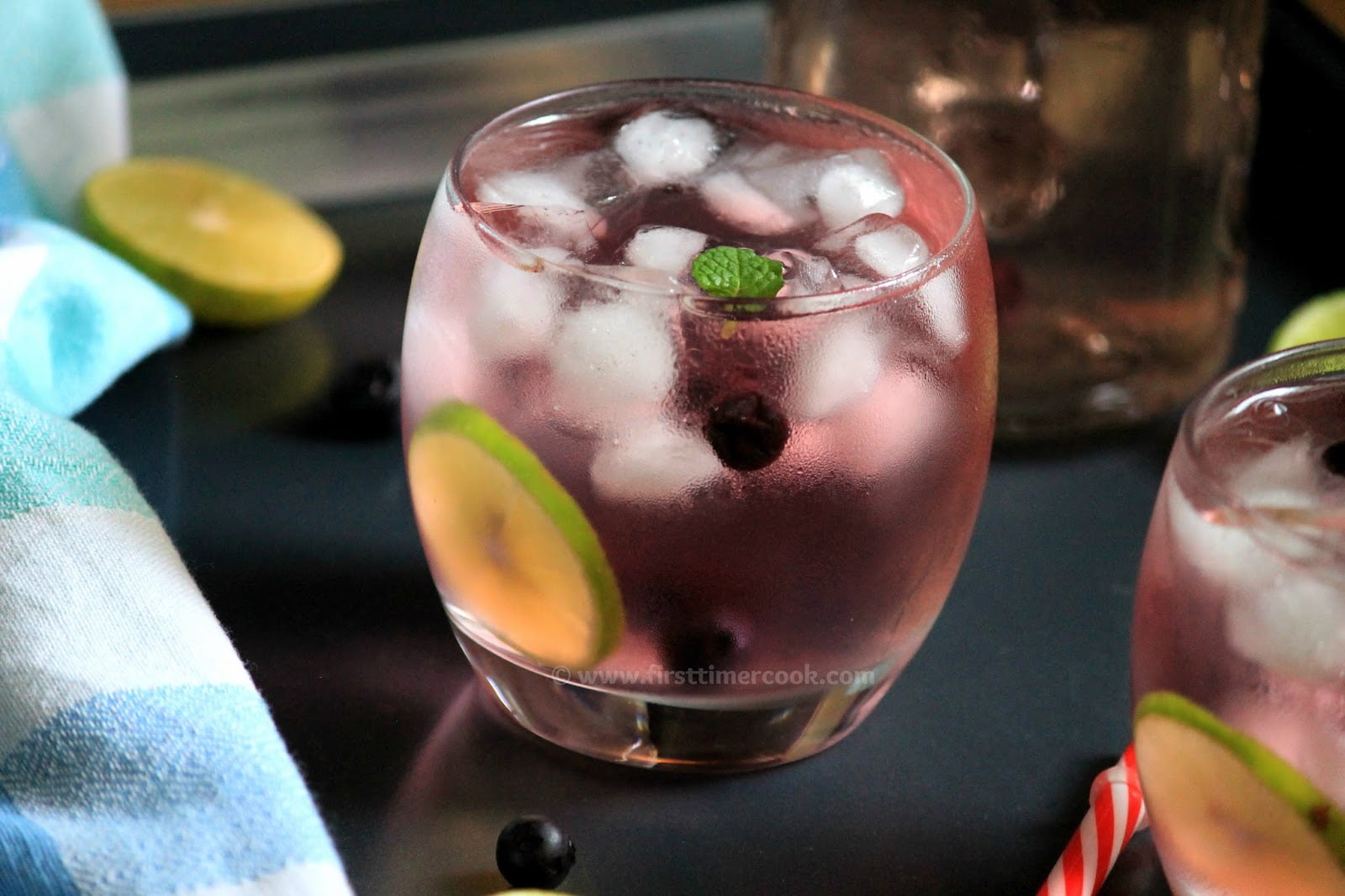 Preparation Time : 10 mins | Cooking Time : 5 mins
Ingredients :
| | |
| --- | --- |
| Ingredients | Measurements |
| Blueberry | 1 cup |
| Sugar | ¾ cup |
| Lemon juice | ¾ cup |
| Water | 5 cup |
| Mint leave | For garnishing |
| Lemon slice | For garnishing |
| Blueberry | For garnishing |

​
Method :
In a saucepan take sugar and 1 cup water. Turn heat on and stir the sugar until sugar is dissolved over medium heat.
Add fresh blueberries and boil for 5 minutes or until blueberries are broken.
Turn off heat. Pour this mixture through a fine strainer and collect all the blueberry syrup.
Keep aside to cool completely at room temperature.
Then in large jar / vessel take blueberry syrup, lemon juice, water.
Stir everything to combine well and then put in refrigerator to chill till the time of serve.
While serving, just take out from refrigerator.
In the serving glass put some ice cubes, then pour the blueberry lemonade and finally garnish with some blueberry, mint leaves and lemon slices and serve !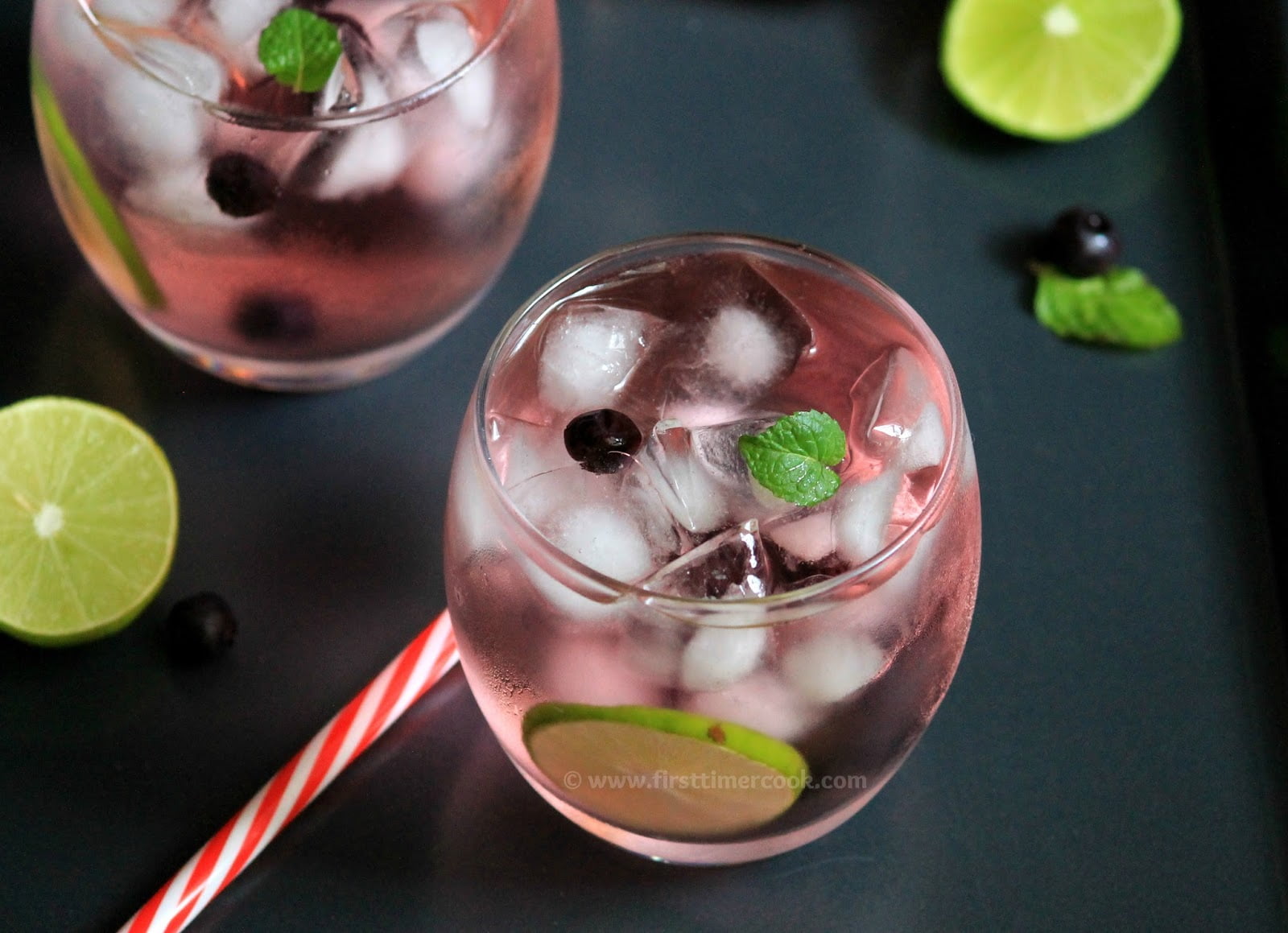 Notes :
Without making the syrup, just blend everything, strain and serve.
PIN for later :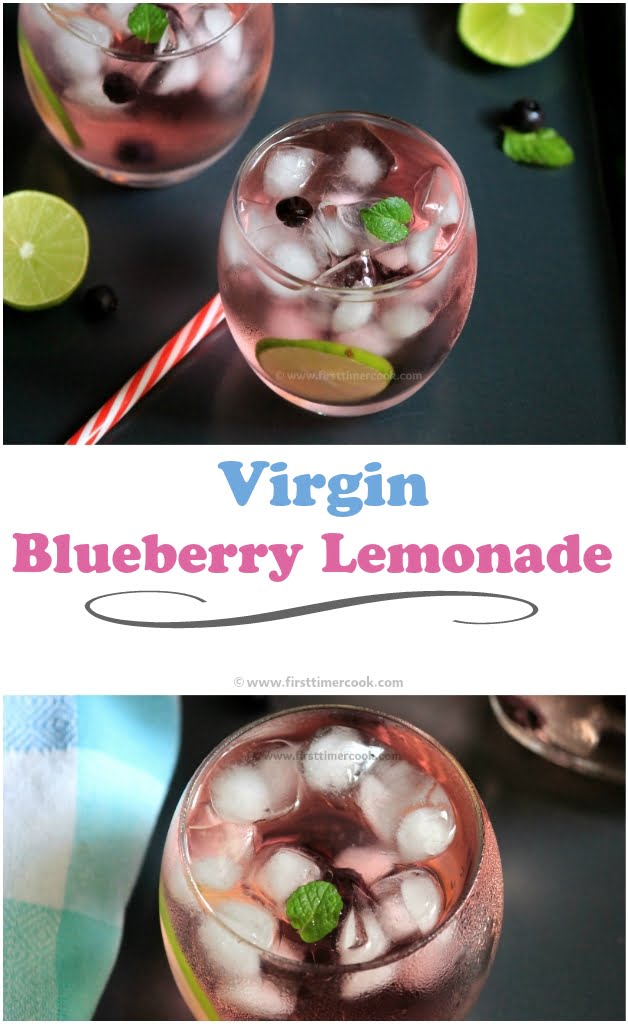 Virgin Blueberry Lemonade recipe is linked to this week Fiesta Friday co hosted by Judi and Laurena, also to CookBlogShare hosted by Kirsty.