a quick and easy snack, party appetizer using paneer cubes flavored with some spices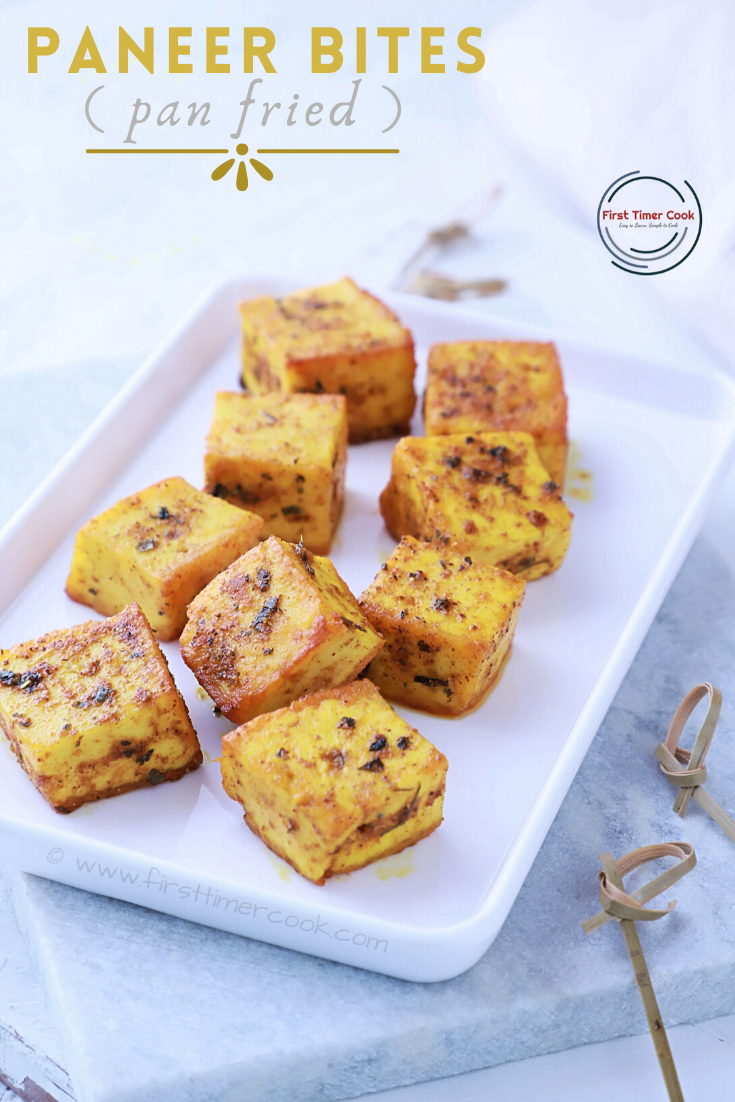 Paneer ?
Paneer is a type of fresh cheese which is most common in Indian cuisine. Making paneer at home is very easy. Just two ingredients : milk, acidic agent like lemon juice or vinegar and it is done. Basically when the acidic agent added to the milk, the acidic factor helps to curdle the milk and the result is milk solids and the liquid whey. The milk solids are strained though a muslin cloth and then pressed by placing under a heavy object to set well. After that paneer is ready to cut into any size of choice like cubes, fingers etc.
What can be prepared using Paneer ?
Paneer or cottage cheese can be used to make a number of dishes. One can use paneer after setting or even before setting. After setting the paneer can be cut into cubes, finger shapes etc and then used to make Paneer makhani, paneer Dopyaza, Paneer Pulao, sahi paneer and many more. And before setting, the paneer is in scrambled form and can be used to make paneer kheer, paneer paratha, paneer bhurji, paneer kofta etc.
Some paneer recipes from this blog, do check also :
Well, today's post is also a paneer based dish as Pan Fried Paneer Bites. This is a quick snack recipe.
How to make these Pan fried Paneer bites :
The paneer here is used in cube forms. Beside that some spice powders like cumin powder, coriander powder, red chili powder, turmeric powder along with kasoori methi are used. First in a bowl, all the spice powders are mixed with 1 tsp of oil and salt. Then the paneer cubes are added and mixed well till well coated, but gently using hand. After that all the coated paneer cubes are pan fried till light brown in color by flipping all the sides. It's all done then.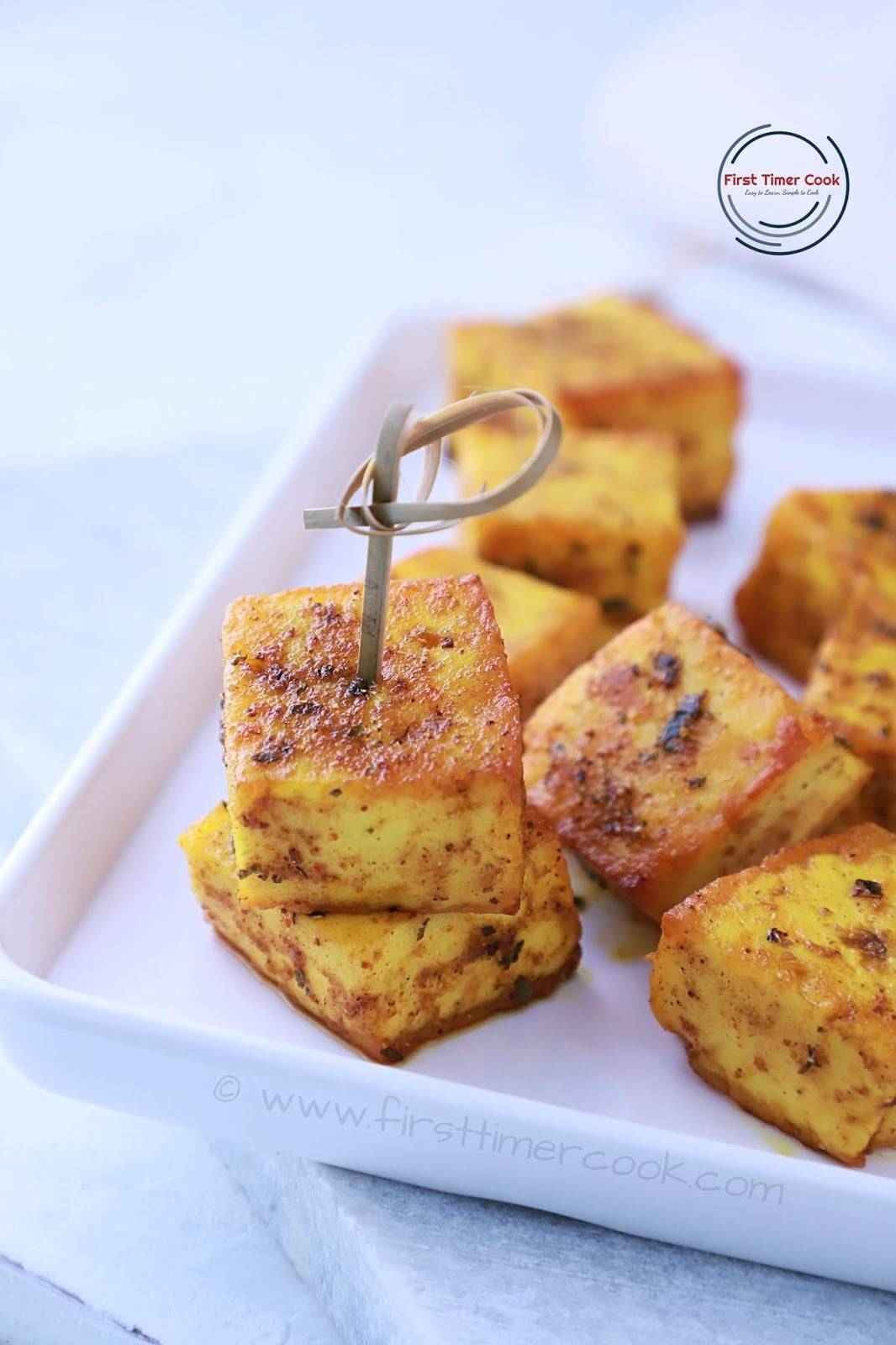 Serving suggestion :
These paneer bites are super easy and quick. Just mix and fry in a pan with little oil. For a quick, instant snack this is great option to make within few times. Also these are perfect to be listed in starter of dinner party or any special celebration. The spiciness one can adjust according to individual choice. Place all the pan fried cubes on a serving platter with some toothpicks and I can assure in no time everything will finish up. These are a wonderful dish for all the paneer lovers. Do make soon !
The event related to this post :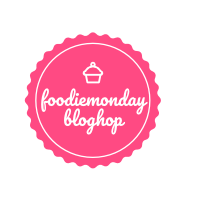 Monday is here again and the Foodie Monday Blog Hop team has decided the 246th theme as 'P for paneer' which is suggested by Sujata di this time. She is a wonderful blogger and do check here space to get wide varieties of paneer & chhena based recipes. Currently I am in love with the Hazelnut Chocolate Sandesh. Well, for the theme she suggested to make any dish using paneer and hence this Pan Fried Paneer Bites is contributed by me for the theme.
Now let's go through how to make "Pan Fried Paneer Bites" at home 👇
Video procedure of this "Pan Fried Paneer Bites" :
: Recipe Card :
Pan Fried Paneer Bites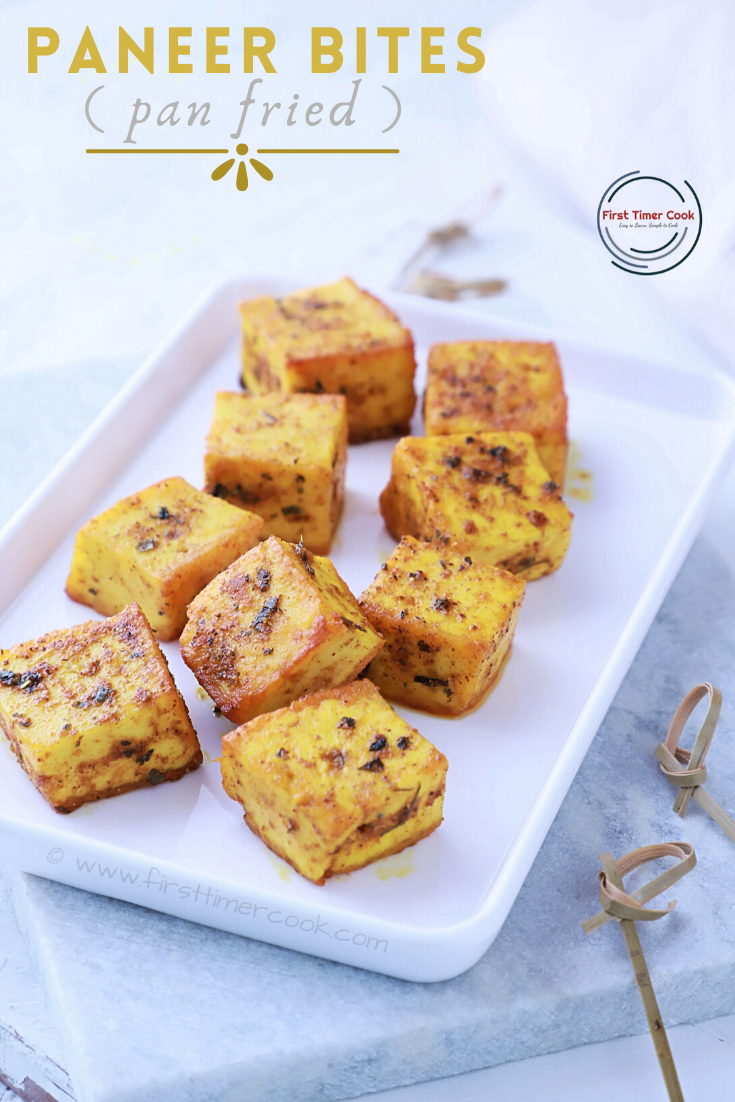 Prep time: 10 MCook time: 10 MTotal time: 20 M
a quick and easy snack, party appetizer using paneer cubes flavored with some spices
Ingredients:
Paneer 250 gm

Turmeric powder 1/2 tsp

Red chili powder 1/2 tsp

Coriander powder 1 tsp

Kasoori methi 1 tsp

Cumin powder 1 tsp

Salt as needed

Oil 2 tsp
Instructions:
Cut the paneer into cube sizes and keep aside.

In a mixing bowl take turmeric powder, coriander powder, red chili powder, cumin powder, salt and crushed kasoori methi.

Pour 1 tsp oil and mix everything.

Now add the paneer cubes and gently mix again till each cubes are well coated using a spoon or hand.

Heat 1 tsp oil in a pan.

Add the paneer cubes and fry till light brown in color by flipping all the sides.

Transfer to a serving plate and serve hot !
Notes:
Adjust chili powder according to the spiciness desired.
Paneer Bites, Instant snack, Less oil recipe
Snack, Party appetizer, Gluten free, Paneer, shallow frying
Indian
Did you make this recipe?
Tag @firsttimercook on instagram and hashtag it #firsttimercook

You may also follow me on Facebook, Pinterest, Twitter, Google+, Instagram and can subscribe for free to get new recipes directly into your inbox 😊
PIN for later :