Assamese cuisine is the cuisine of Assam, one of the north-eastern states of Indian subcontinent. The cuisine is characterized by very little use of spices, little cooking over fire and strong flavors due to mainly the use of endemic exotic fruits and vegetables that are either fresh, dried or fermented. Fish is widely used and birds like duck, squab etc. are very popular, which are often paired with a main vegetable or ingredient. Whole preparations of any dish are rarely elaborate. The preferred oil for cooking of Assamese cuisine is mostly the pungent mustard oil.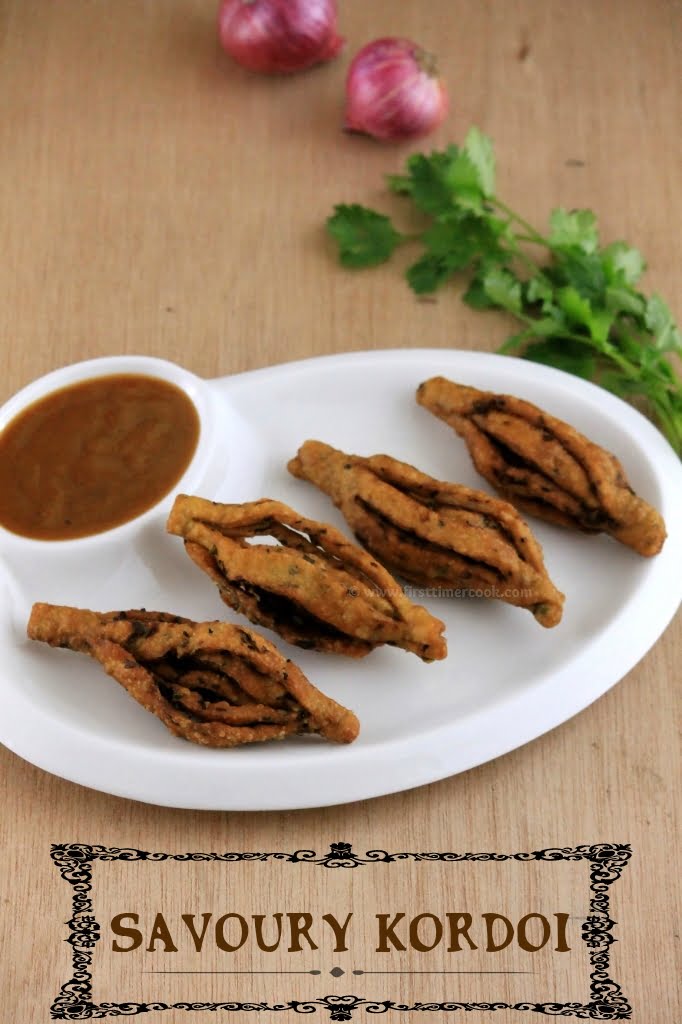 Traditionally, Assamese food is cooked in earthen ware. This method imparts a smell from the utensils to the food itself giving it a distinct flavor. Since the November month is over now, so the theme of Shhhhh Cooking Secretly Challenge for November month challenge was 'Assamese Cuisine' and for this theme my partner wasSharanya Palanisshamiwho is a lovely blogger. She gave me two secret ingredients as onion and nigella seeds. So using these two secret ingredients I have prepared one of Assamese savory fritter known as Savory Kordoi.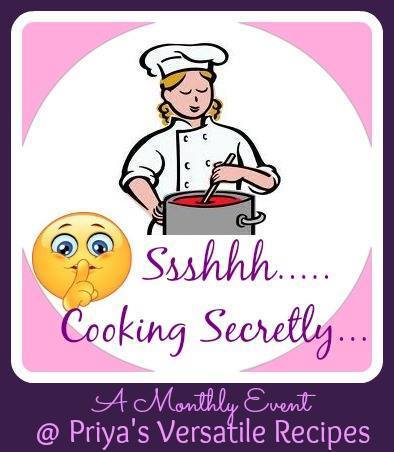 The star fruit is also named as Kordoi in Assamese language. Well, Kordoi is a very popular deep fried star fruit shaped snack which may be sweet or savory in taste. The sweet kordoi recipe, I will post details soon in my blog. The savory one can be prepared using whole wheat flour or all purpose flour. But I have opted here for a bit healthy version although it is deep fried, so used whole wheat flour. These deep fries are generally made during Bihu festival.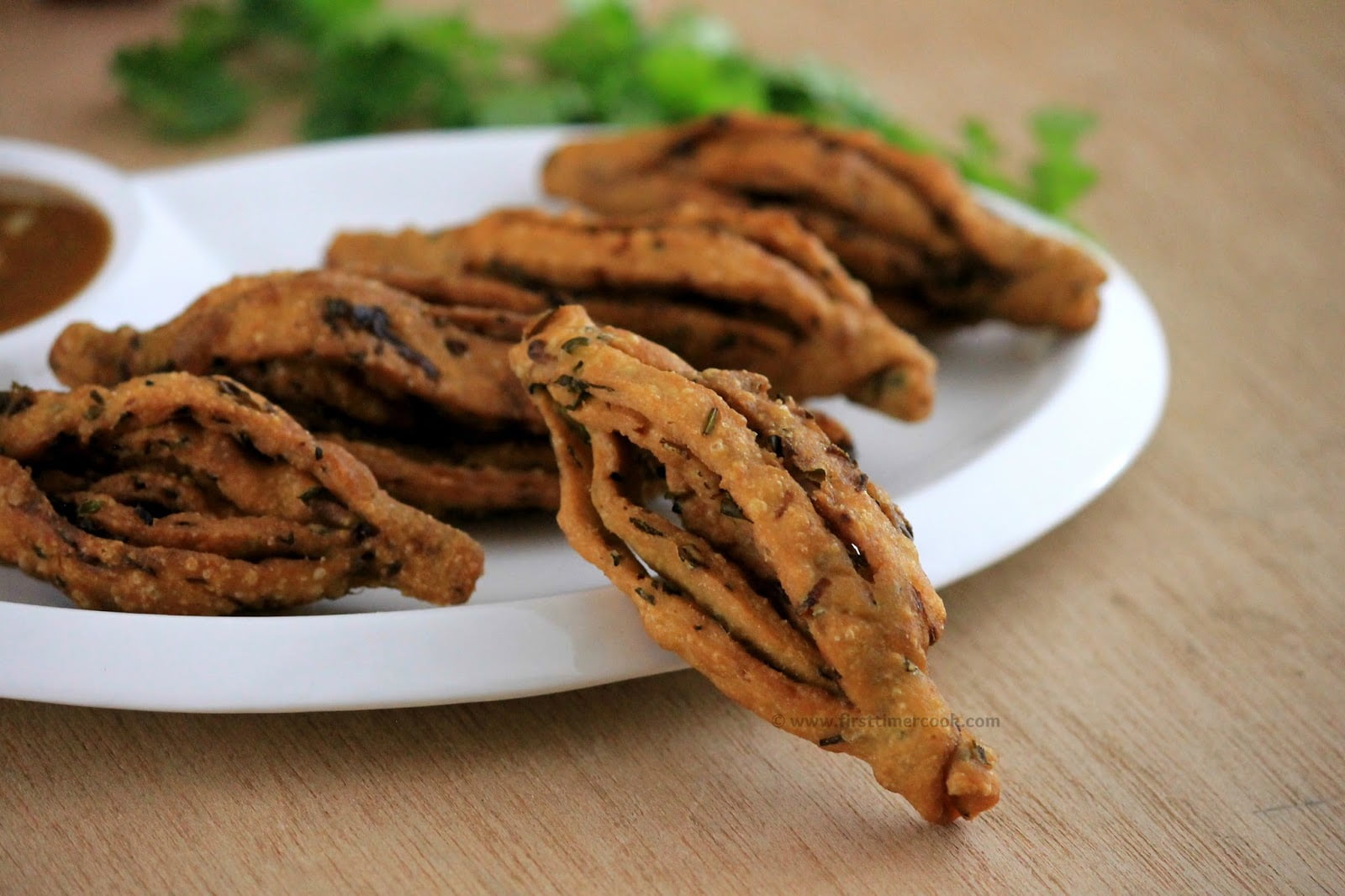 The crispy savory kordoi makes a perfect accomplishment with evening tea during winters or any rainy seasons. These are a quick snack which can be made in a jiffy because all the ingredients like flour, vegetables, spices are very basic and can be found easily in the pantry. So unlike any other deep fried savory snacks, these don't require so much preparation time. Just knead the dough, roll, cut, shape and deep fry. No extra cooking method like stuffing / chopping / mashing /sauteing etc are included. So lets go in details of this spicy, deep fried savory kordoi made of whole wheat flour.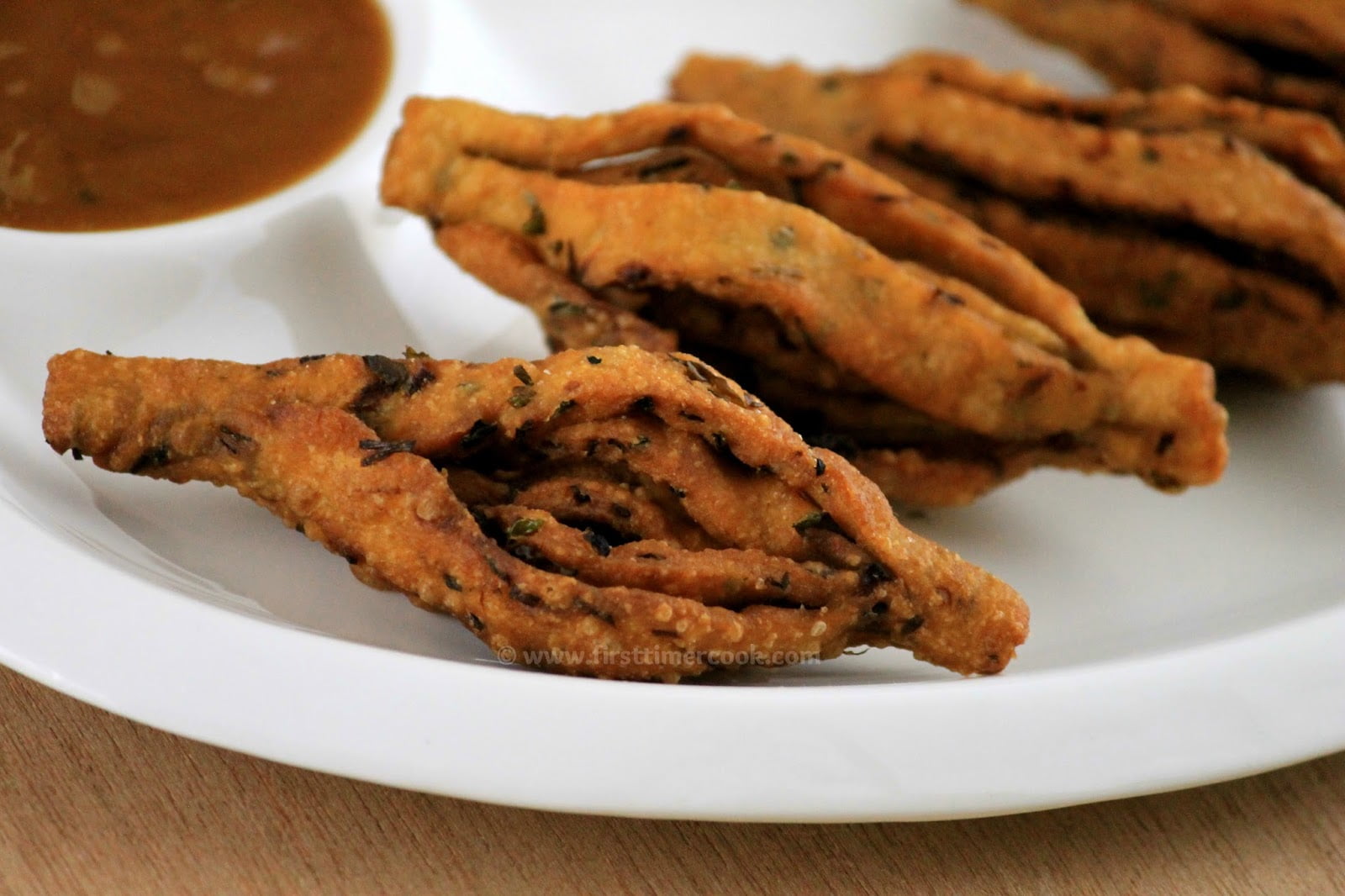 Preparation Time : 20 mins | Cooking Time : 15 mins
Ingredients :
| | |
| --- | --- |
| Ingredients | Measurements |
| Whole wheat flour | ½ cup |
| Onion (finely chopped) | 2 tbsp |
| Coriander leave (finely chopped) | 2 tbsp |
| Nigella seed | 1/8 tsp |
| Cumin seed | ¼ tsp |
| Salt | As needed |
| Water | As needed |
| Oil | As needed |

​
Method :
In a mixing bowl take whole wheat flour, finely chopped onion, finely chopped coriander leaves, cumin seeds, nigella seeds, salt and oil.
Rub everything together using fingers.
Then add water little by little and knead to make a firm dough. Cover and keep aside for 15 minutes.
Meanwhile heat oil in a deep frying pan.
After 15 minutes, divide the dough into equal sized balls (approximately 1 inch size).
Take one dough ball and start rolling on a lightly floured surface into a thin disc of 3-4 inches diameter.
Using a knife, cut straight lines keeping in mind not to cut all the way through that means the end of the straight lines should not touch the border of the thin disc.
Next start to make a roll from one end, pinching both the ends of roll to bind.
Now gently push the two ends of the roll so that the middle portion will just plump up.
Deep fry the kordoi till crispy golden brown.
Similarly prepare kordoi from rest dough balls.
Serve hot immediately this savory kordoi with any preferable chutney or sauce !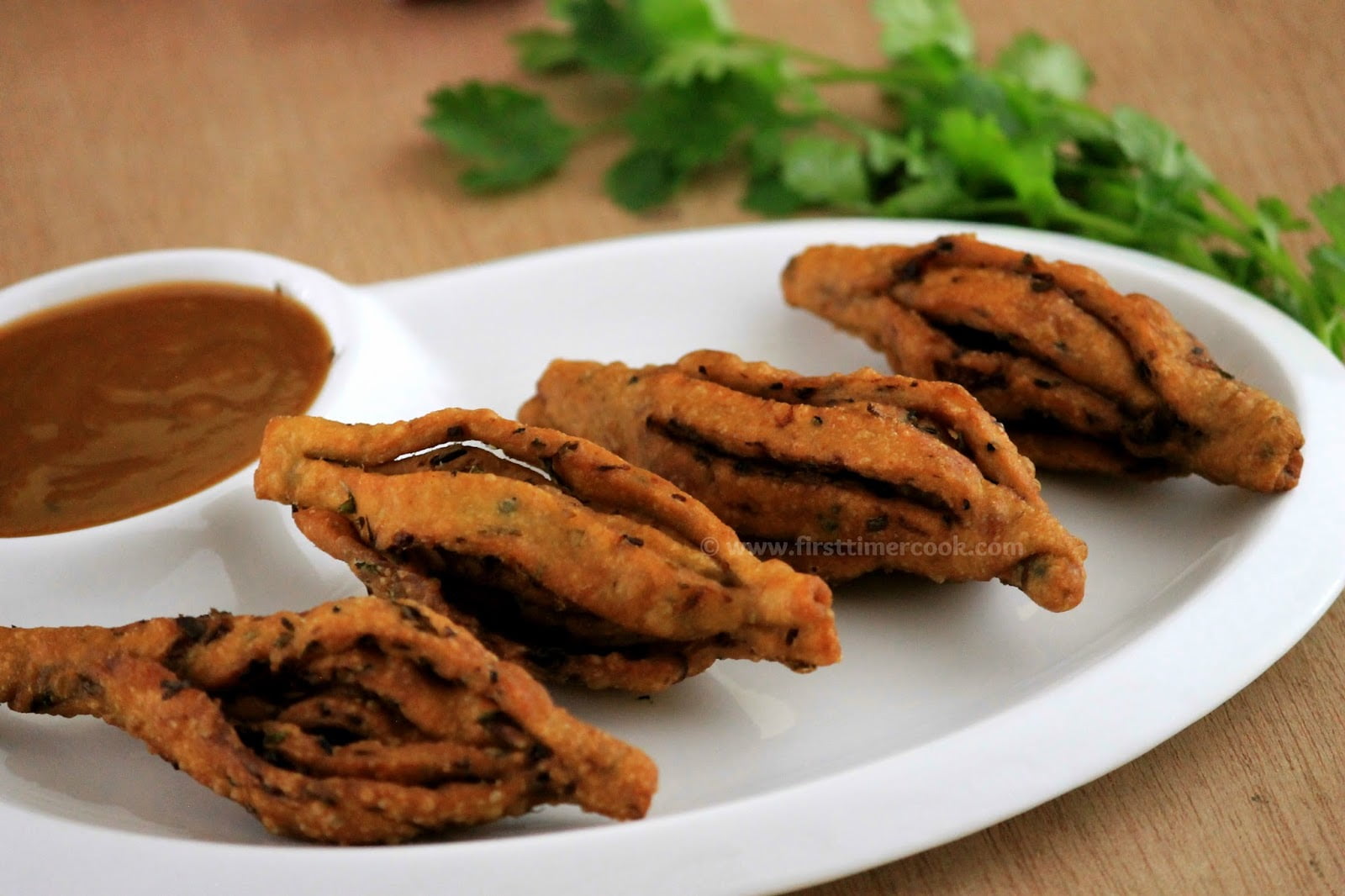 Notes :
Some grated carrot can be added to the dough.

Since whole wheat flour is used here, so these wont stay for more than 1 day. So try to completely have these whole wheat savory kordoi within the day of frying or on the next day.

To store for longer, replace whole wheat flour with all purpose flour (maida).

PIN for later :