Chole (chickpea) capsicum (bell pepper) masala is a north Indian style chickpea preparation with capsicum. This cuisine is popular all over India. The chole / kabuli-chana and capsicum (here I have used the green capsicum) are cooked deliciously in a cashew-based curry.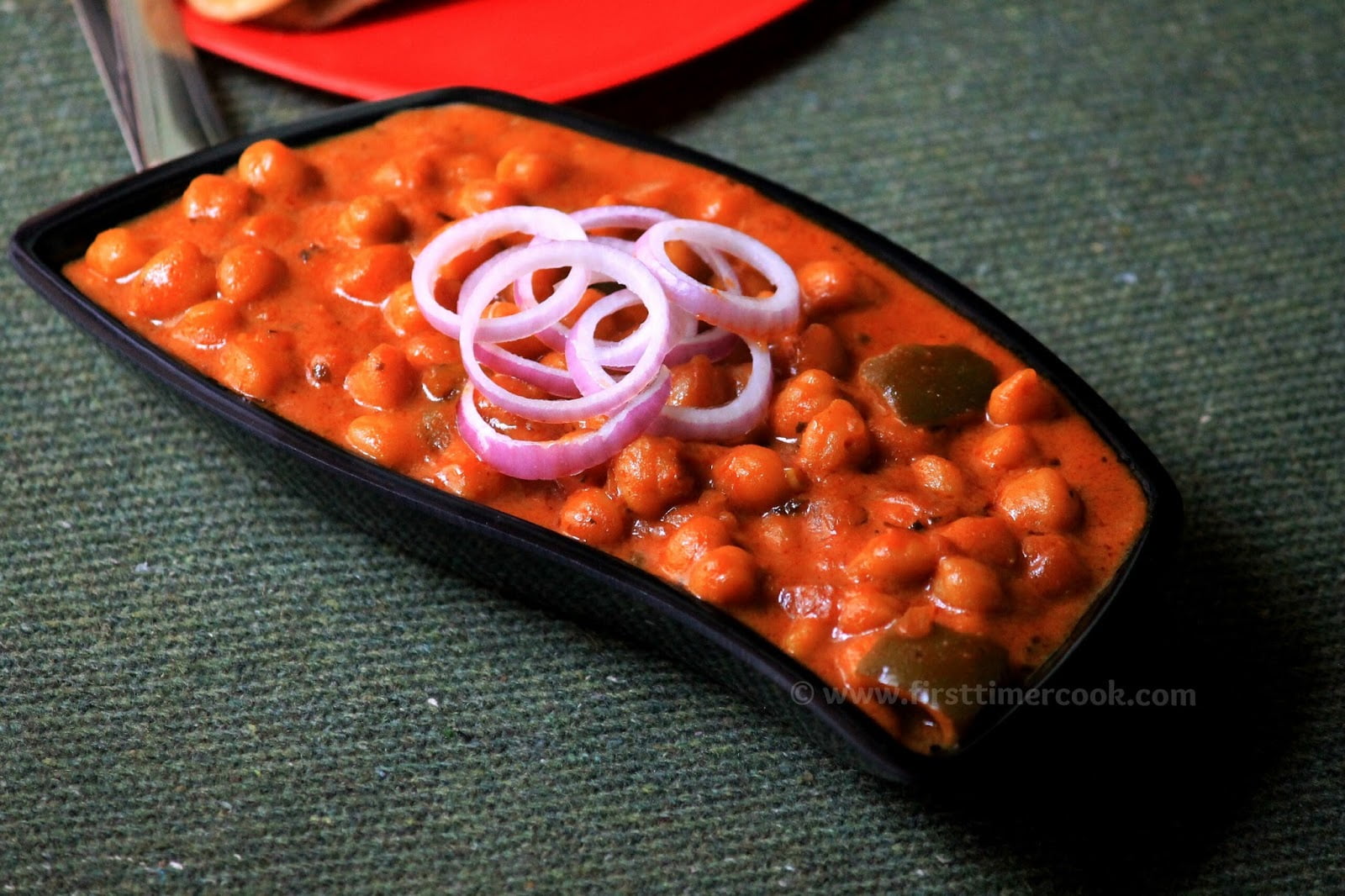 The unique flavour of capsicum lends itself really well in this masala curry. Often I made this as a side dish for roti / paratha / any pulao.. So why to wait ?
Let's go by detail instructions mentioned below in order to make this delicious chole capsicum masala.
Preparation Time : 15 mins | Cooking Time : 20 mins
Ingredients :
Ingredients

Measurements

Boiled chickpeas / kabuli chana

3 cup

Capsicum
(cubed)

2/3 cup

Onion (chopped finely)

1 cup

Garlic paste

1 tsp

Coriander powder

2 tsp

Chili powder

1 tsp

Cumin powder

1 tsp

Turmeric powder

½ tsp

Kasoori methi

1 tsp

Cashew nuts

15-16 no.

Tomato puree

Or Tomato sauce

2 cup

Or 1 cup

Oil

4-5 tbsp

Salt

As needed

Water

As needed

​Method :
Soak cashew nuts in warm water for 12-15 minutes.
Heat oil in a pan. Add sliced onions and cook until golden brown.
Add garlic paste and saute for 1 minute.
Next add the cubed capsicum pieces. Saute for 2-3 minutes
Then add cumin powder, coriander powder, turmeric powder and chili powder. Fry for a minute, taking care not to burn.
Now add the tomato sauce / puree and boiled chickpeas along with 2 cup of water.
Let this mixture come to boil and then simmer for 5 minutes until the flavors mix together.
Meanwhile, make a paste of soaked cashew nuts.
Add the cashew paste to the curry along with salt. Simmer for 4-5 minutes.
Add kasoori methi and remove from flame.
Serve this creamy and delicious chana capsicum masala curry hot with onion rings as garnishing as side dish for rotis / paratha / any pulao !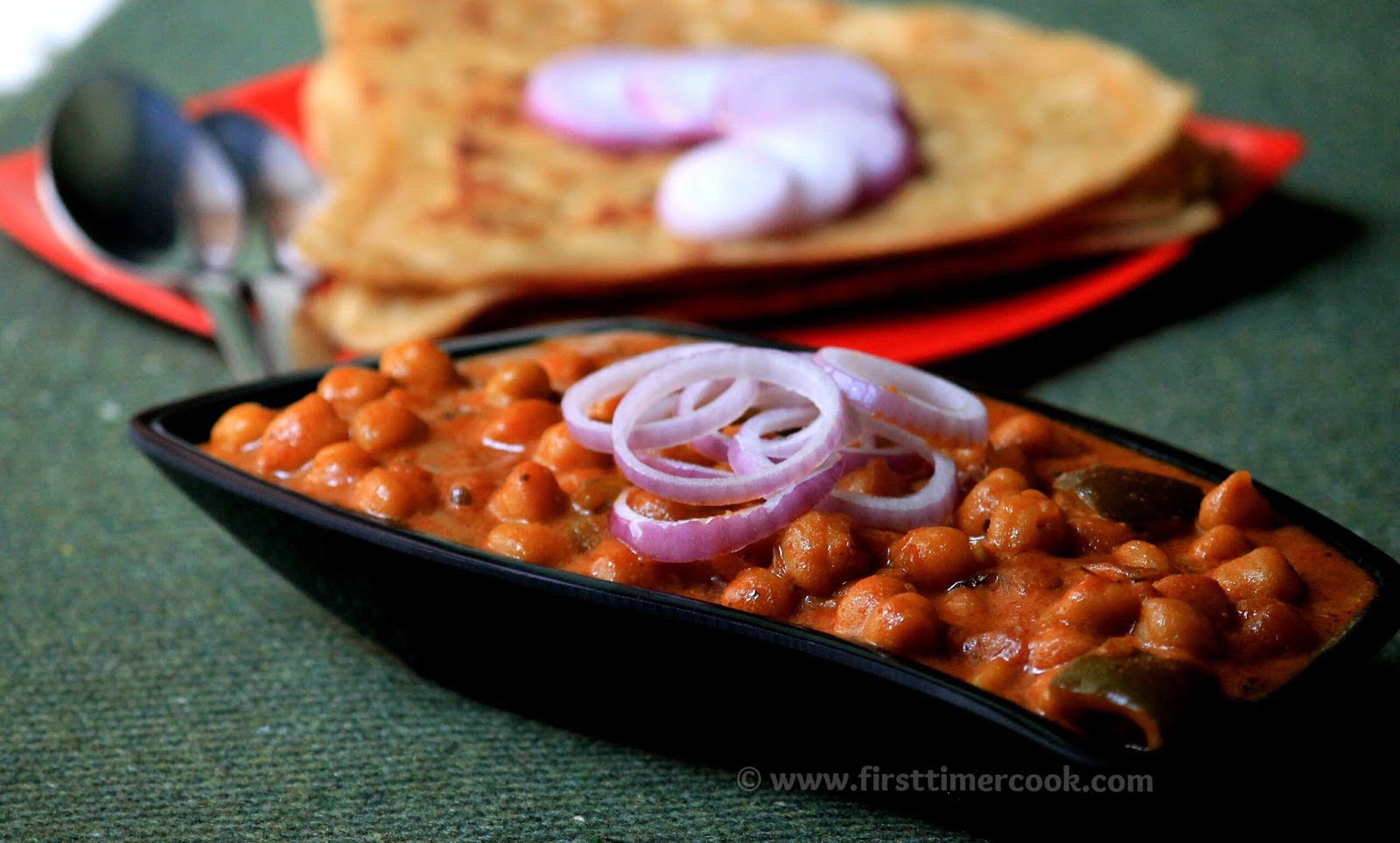 Notes :
Don't boil the curry too long after adding the cashew paste, just bring to a slow simmer.
4-5 tbsp cream can be used instead of cashew paste to thicken the gravy.
Instead of garlic paste, ginger garlic paste can also be added.
Hope you have liked the above recipe 😊. If so, then please don't forget to share it with your friends.
You can also keep in touch with me through Facebook, Google Plus, follow my posts on Twitter too. Try this dish at your home and share your experience with me in the comment box below 👇.
​