a much tasty, without onion-garlic and healthy stir-fried dish using raw papaya.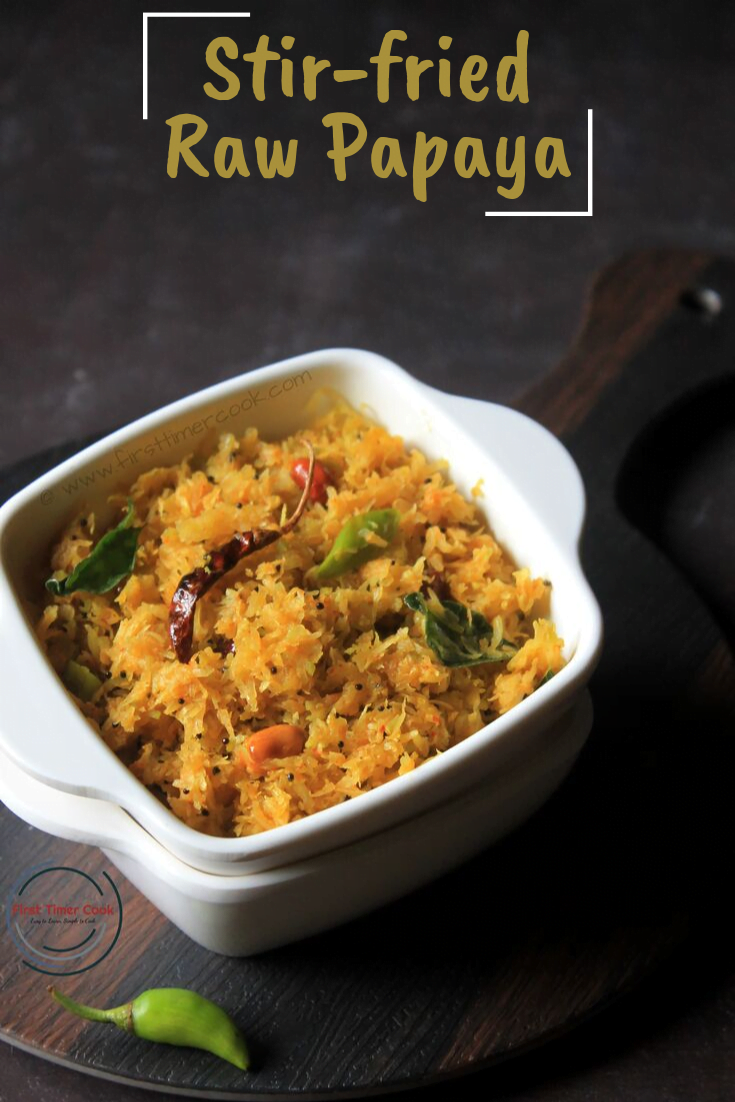 Papaya in details :
Papaya / papaw / papita is originally from from southern Mexico and neighboring Central America, but it is now cultivated in most tropical countries. Two kinds of papayas are commonly grown : One has red or orange flesh (Red papaya) and the other has yellow flesh (Yellow papaya). And in both the varieties if the papaya is plucked in green stage then it is the unripe one or green papaya. The ripe ones (red / yellow) are sweet in taste while the green ones have a very mild, almost bland taste. The unripe papaya has a lot more active enzymes than its ripe version.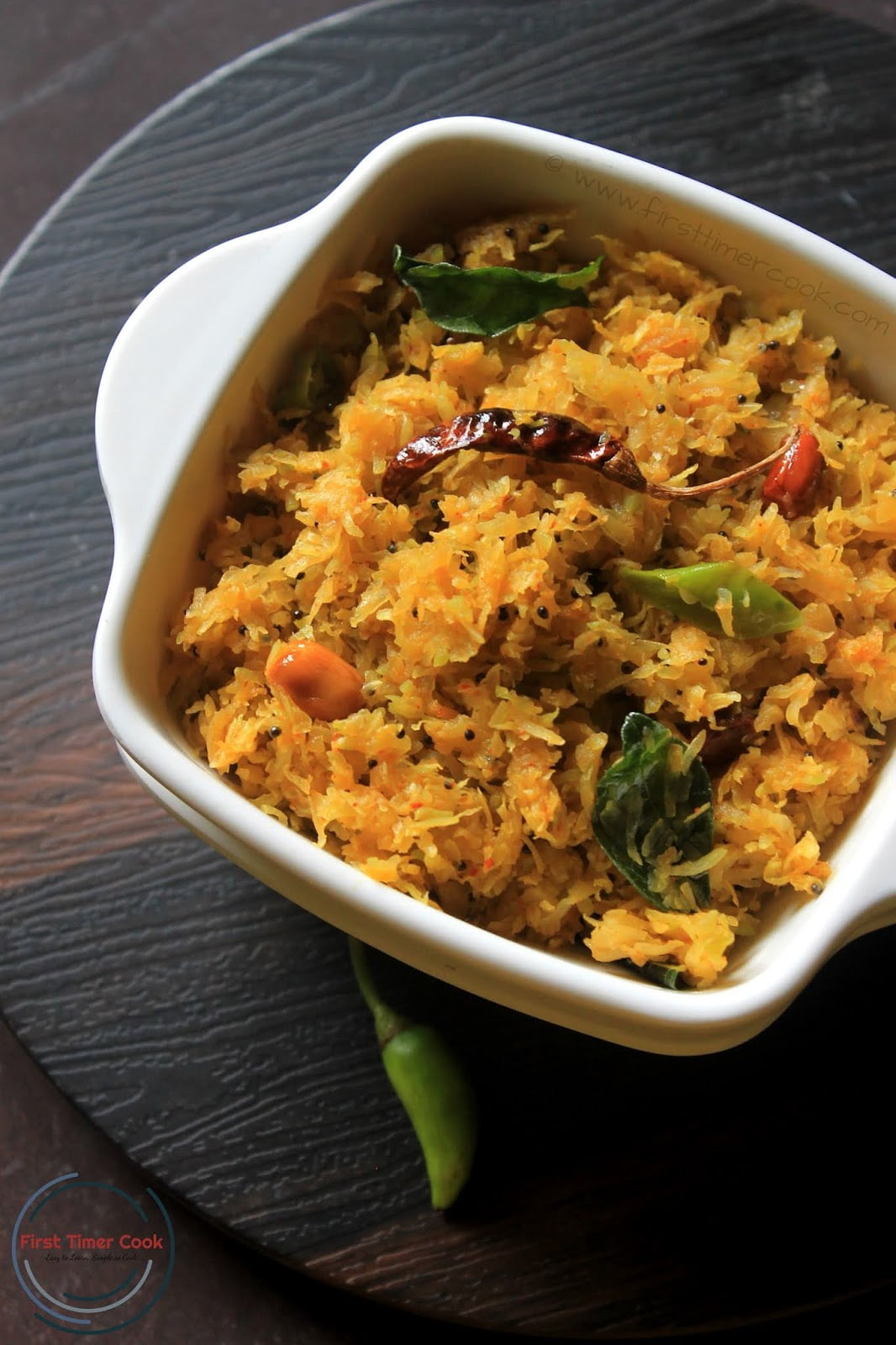 Which type of dishes can one prepare using papaya (unripe / ripe) ?
The ripe papaya is usually eaten raw (discarding the skin and seeds), still one use in cooking (check this papaya halwa). The unripe green ones also can be eaten raw / cooked, like in salads, stews, dry dish etc. In India unripe as well as the ripe version of papaya are easily available throughout the whole year. In my house, this is a must in ingredient list those are listed to buy from the local market. These are so fresh and I just love these to use in varieties of dishes like santula (an Odia dish which I will share in another post) (using unripe papaya), papaya kofta curries (using unripe papaya), tutti frutti / candied papaya (using unripe papaya), papaya stir fried (using unripe papaya), salads (using ripe / unripe papaya), halwa (using ripe papaya) etc.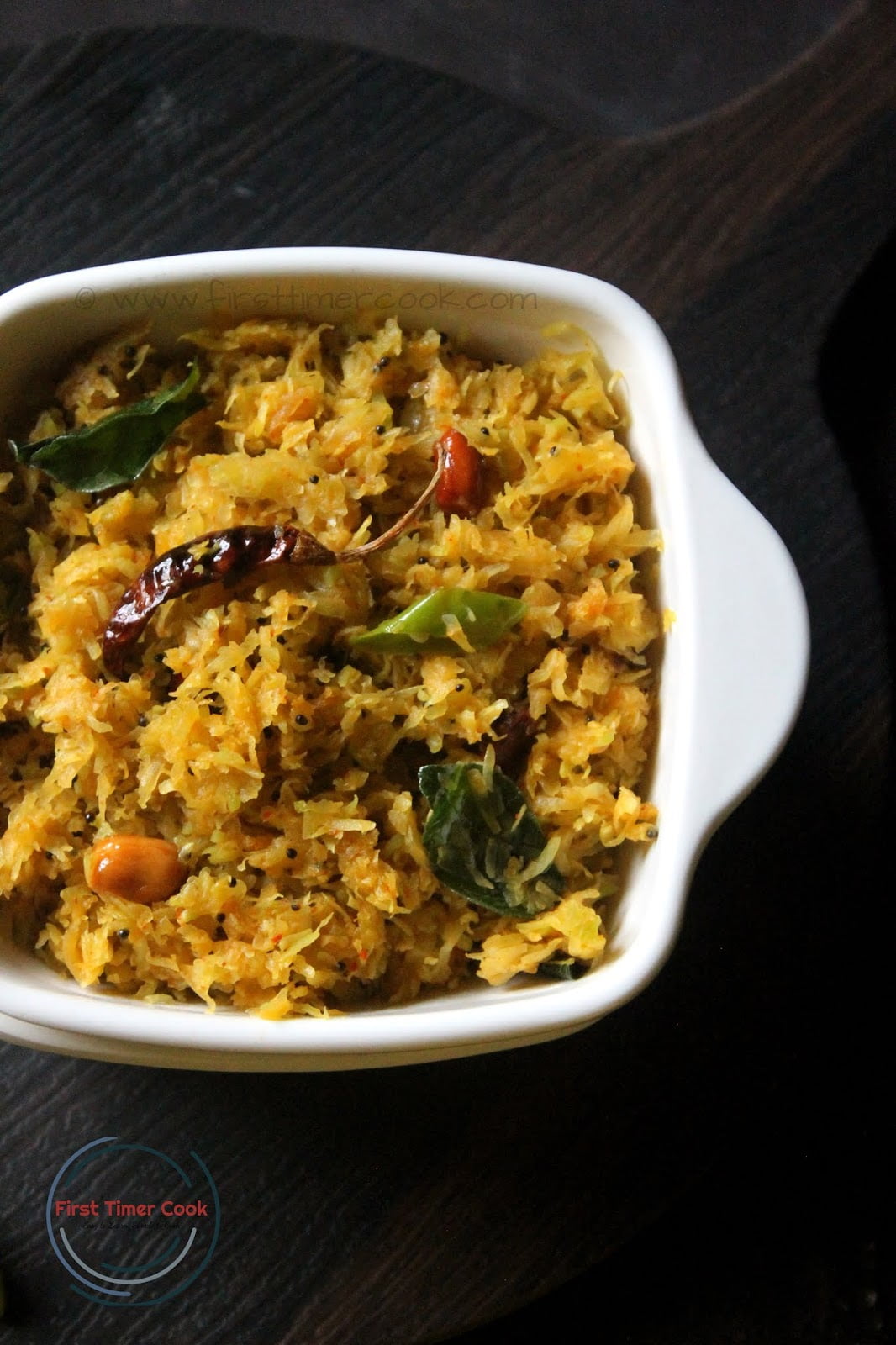 What exactly the raw papaya stir fry is ?
This stir fries of raw papaya are quite simple and easy to make. Well, here the raw papayas which are green in color are first peeled to discard the outermost deep green color skin which taste quite bitter. And also the innermost white layer where some seeds (white / black in color) present are also taken out. Then these are grated, one can prefer to use thin / slightly thick grater for that. These grated papayas are stir fried in oil along with some mustard seeds, curry leaves, green chilies, peanuts. So this dish is completely free of onion and garlic. Some grated coconut can be added here to the dish. The raw papaya stir fries goes very well along with hot phulka / roti, steamed rice-dal combo or even one can have as it is.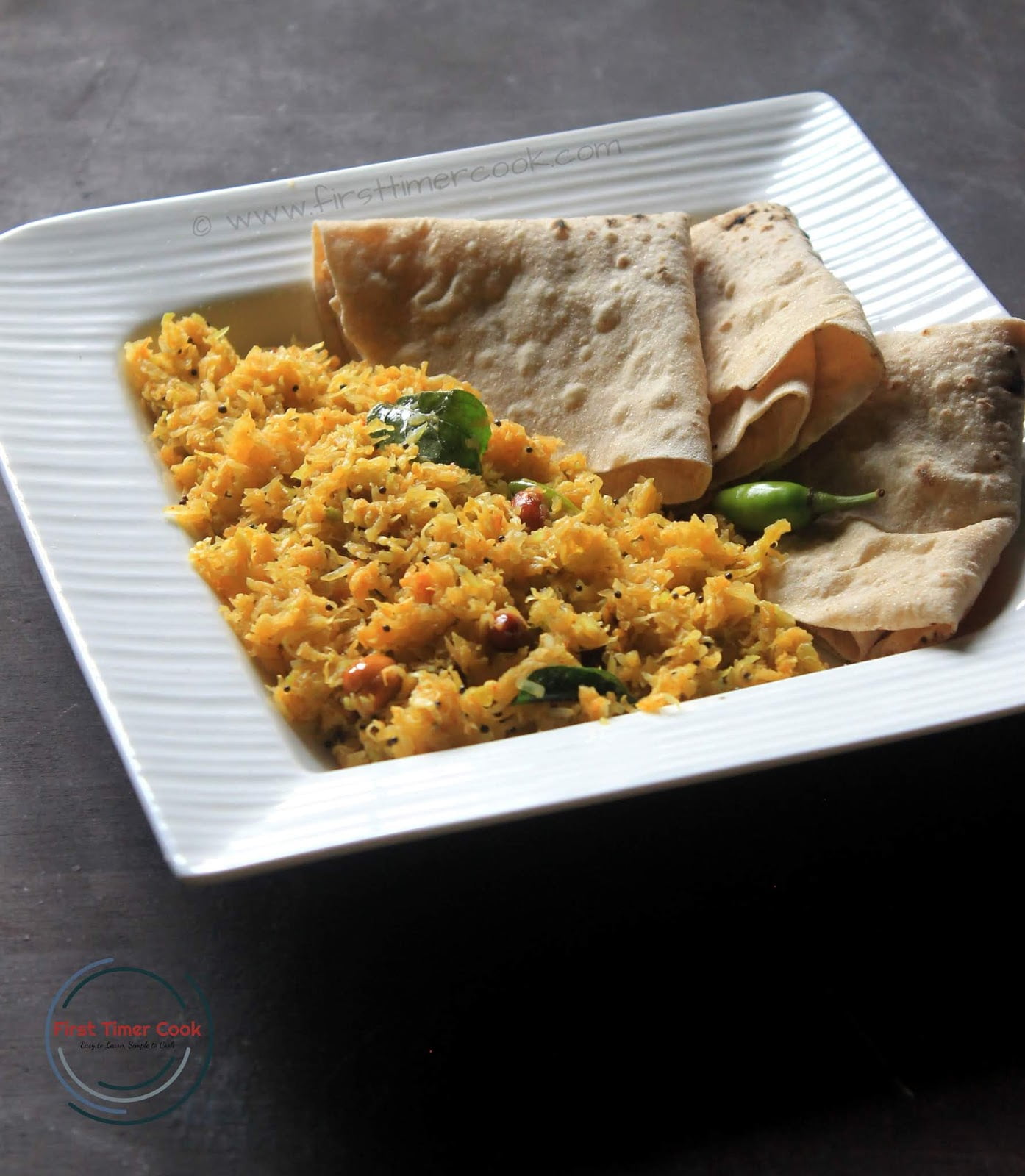 Why is here a no-onion-no-garlic dish ?
For current month, the Food For Feast group has come up with a theme as 'Satvik Recipes'. So we the members of that foodie group have to make the dishes which are free from onion and garlic. And as the navratra in India is going to start by this weekend so one should list up many such kind of dishes to try these days. So here I have prepared a simple and healthy recipe as 'Satvik Stir-fried Raw Papaya' for the contribution.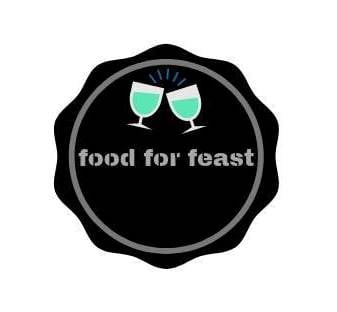 Recipe Card for 'Satvik Stir-fried Raw Papaya' :

No onion No garlic dish, vegan side dish, raw papaya, Stir fried papaya, peanut, Satvik side dish
Vegan, Stir frying, Gluten free, Papaya, Satvik, Side dish
Indian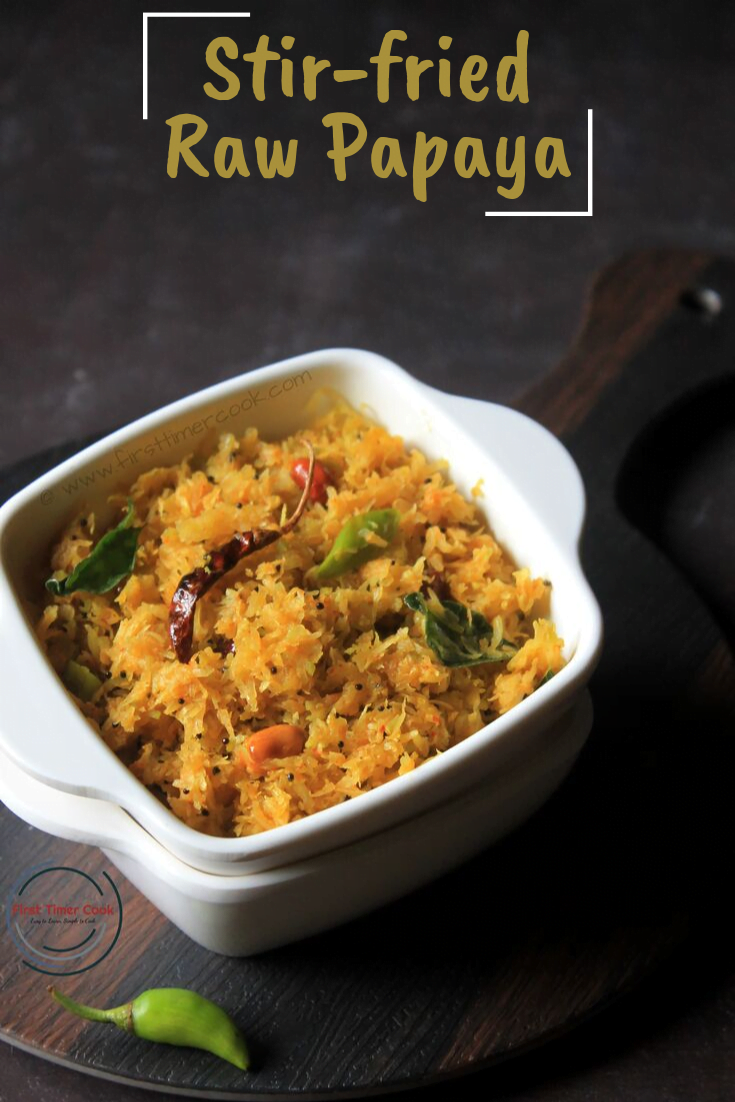 Satvik Stir-fried Raw Papaya (vegan & gluten free)
a much tasty and healthy stir-fried dish using raw papaya
prep time: 15 Mcook time: 15 Mtotal time: 30 M
ingredients:
Raw papaya (grated) 2 cup
Curry leaves 1 sprig
Mustard seed 1 tsp
Whole red chili 1 no.
Green chili (chopped) 1-2 no.
Turmeric powder 1/2 tsp
Peanuts 1-2 tbsp
Salt as needed
Oil 1/2 tsp
instructions:
How to cook Satvik Stir-fried Raw Papaya (vegan & gluten free)
Heat oil in a pan.
Add in red chili, mustard seeds and allow to splutter.
Then add curry leaves, peanuts and chopped green chilies.
Saute a bit.
Next add grated papaya, turmeric powder and salt.
Mix everything and allow to cook over medium heat till raw smell of papaya vanishes.
Turn off heat and serve as it is or as a side dish with phulka / simple dal-rice combo !
NOTES:
Red chili powder can be added too.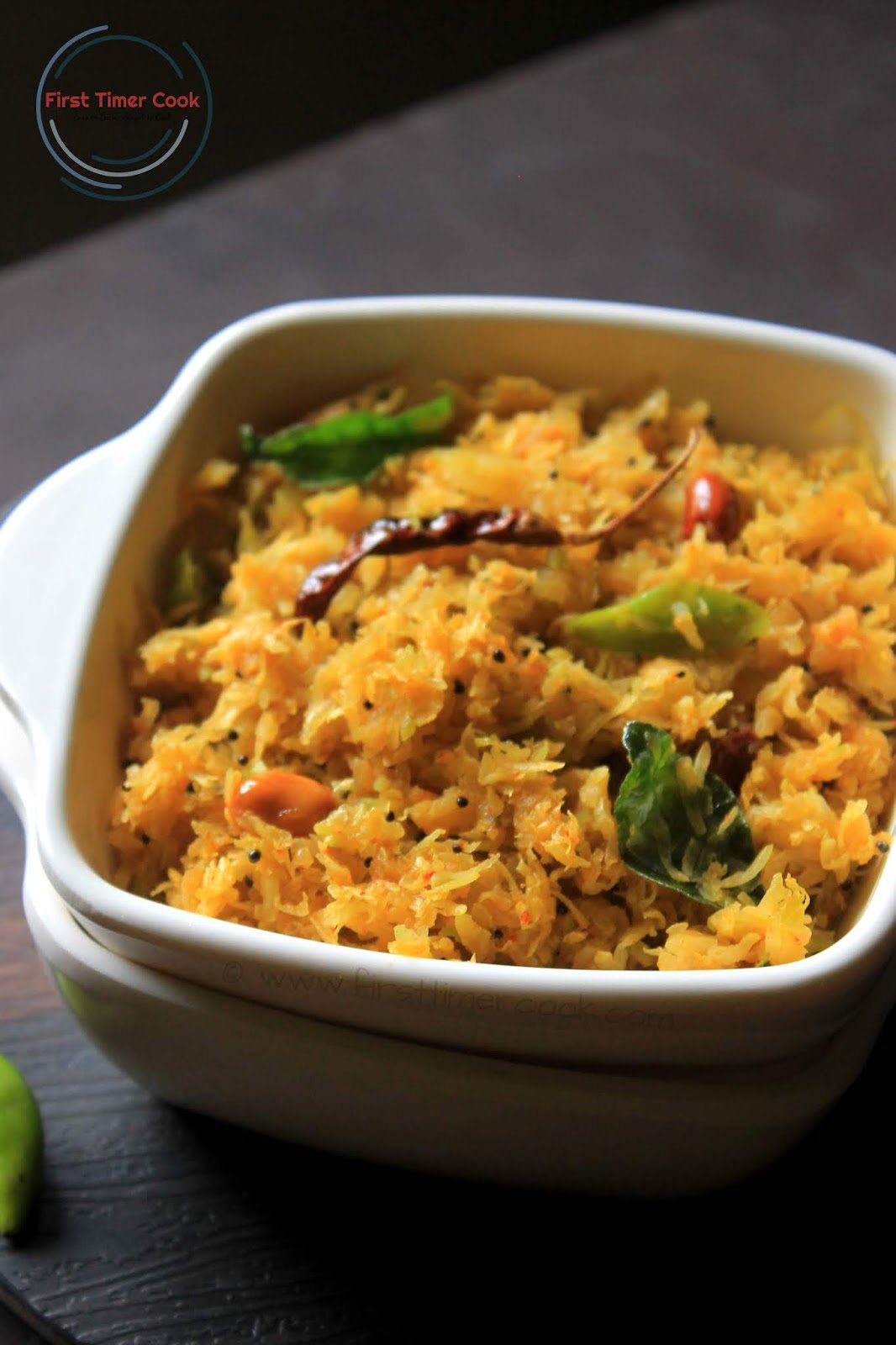 If you tried my recipe and enjoyed fully, then please share some pictures of your creation with me. Also kindly rate the recipe below, give your valuable feedback either in the comment box below or tag me as @firsttimercook on Instagram.
You may also follow me on Facebook, Pinterest, Twitter, Google+, Instagram and can subscribe for free to get new recipes directly into your inbox 😊
PIN for later :