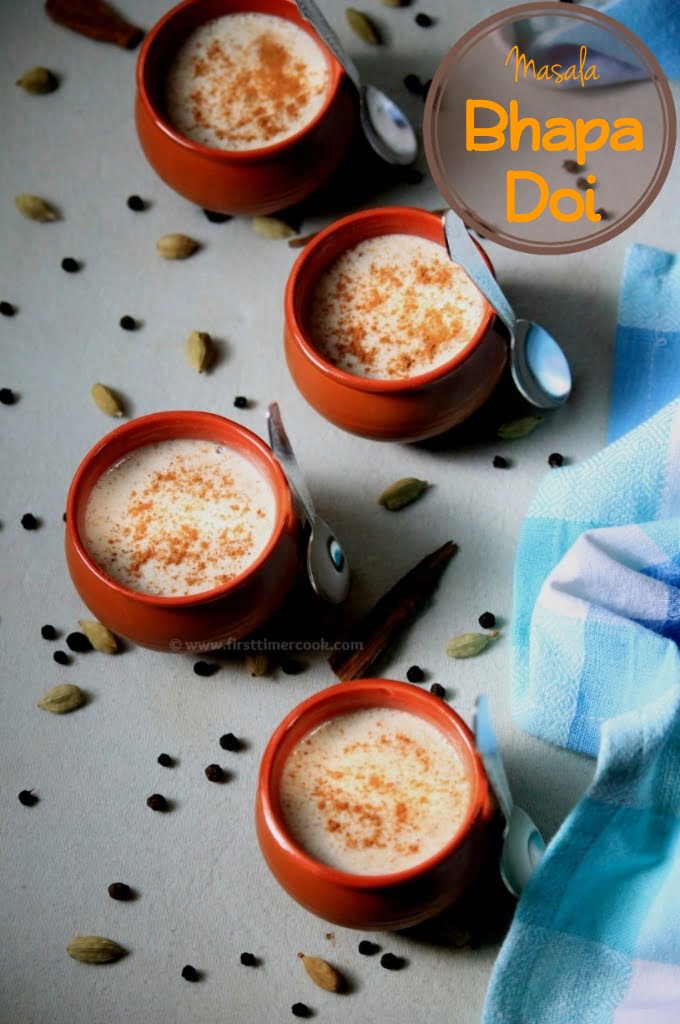 Bengali cuisine, a culinary style that originated and evolved in the region of West Bengal situated in the eastern subcontinent of India is rich and varied in its platter starting from snacks to main courses to sweets. Generally a Bengali meal starts with a 'Shukto' (a bitter preparation) followed by 'Shak' (leafy vegetables), Dal (pulses), variety of vegetables, fish/mutton/chicken/egg curry, chutney (sweet-sour saucy item) and ends with sweet dish like curd and other traditional sweets like sandesh or rosogolla. Bengalis take immense pride in their large selection of delectable mishti. Sweets not only form an integral part of the amazing Bengali cuisine, but are popular with people of all ages, across the country as well.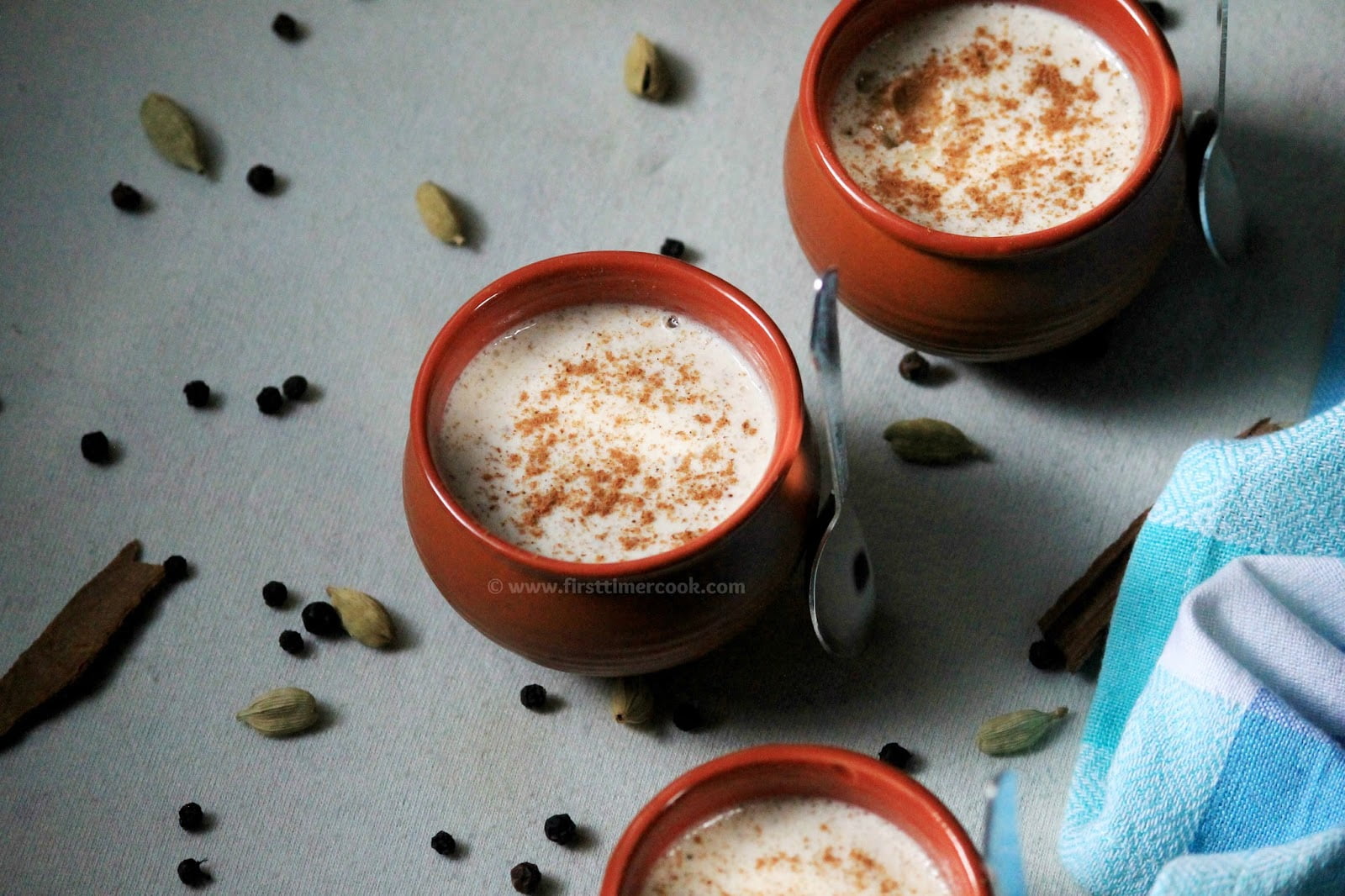 Bengalis are famous for their vast variety of sweet items starting from misti doi (sweet curd), rosogolla / rasgulla, variety of sandesh (pista sandesh, strawberry sandesh and many more), payesh or kheer (sabudana sitaphal payasam, gajar kheer, paneer payasam etc.) and many more. Among all, Bhapa Doi or Steamed Yogurt is a traditional and absolutely delectable Bengali dessert which is prepared by steaming sweetened yogurt. In Bengali, 'bhapa' means steamed and 'doi' means yogurt/curd. Now-a-days to simplify the steaming process, sweetened yogurt is also baked in a water bath to make this delicious dessert. I will make another post in water bath method soon.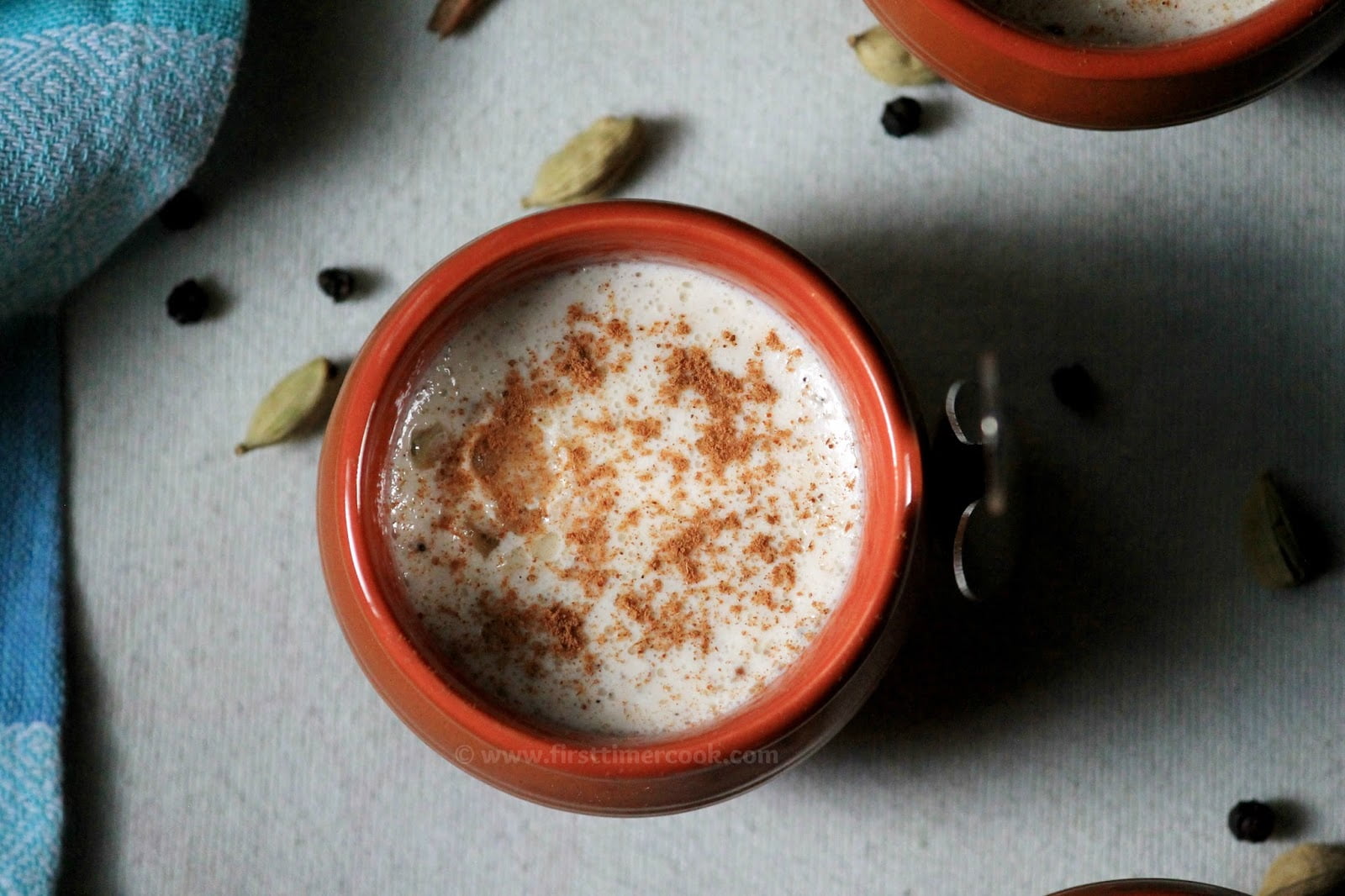 The flavorings of the bhapa doi varies and can be customized by using sliced almonds, chopped pistachios, saffron, raisins, chocolate chips, fruits etc. I have added some masala tea powder to the simple bhapa doi or steamed yogurt. After addition, the flavor of the simple bhapa doi really reaches to another level. This masala bhapa doi is so smooth and simply melted in mouth. I have preferred small earthen molds to make this fusion bengali dessert, but you can use any molds. This recipe is called for hung curd or Greek yogurt. If you are using regular yogurt then make sure that, it is drained of most of the liquid.
Instead of regular yogurt, Greek yogurt is naturally thick. So it is best suited and well combined easily with the condensed milk. The masala steamed yogurt is best enjoyed as chilled straight out of the refrigerator. This is a festive dessert that you can make in a hurry as well. So below is the details method of preparation of this delicious and melt in mouth masala bhapa doi or steamed yogurt.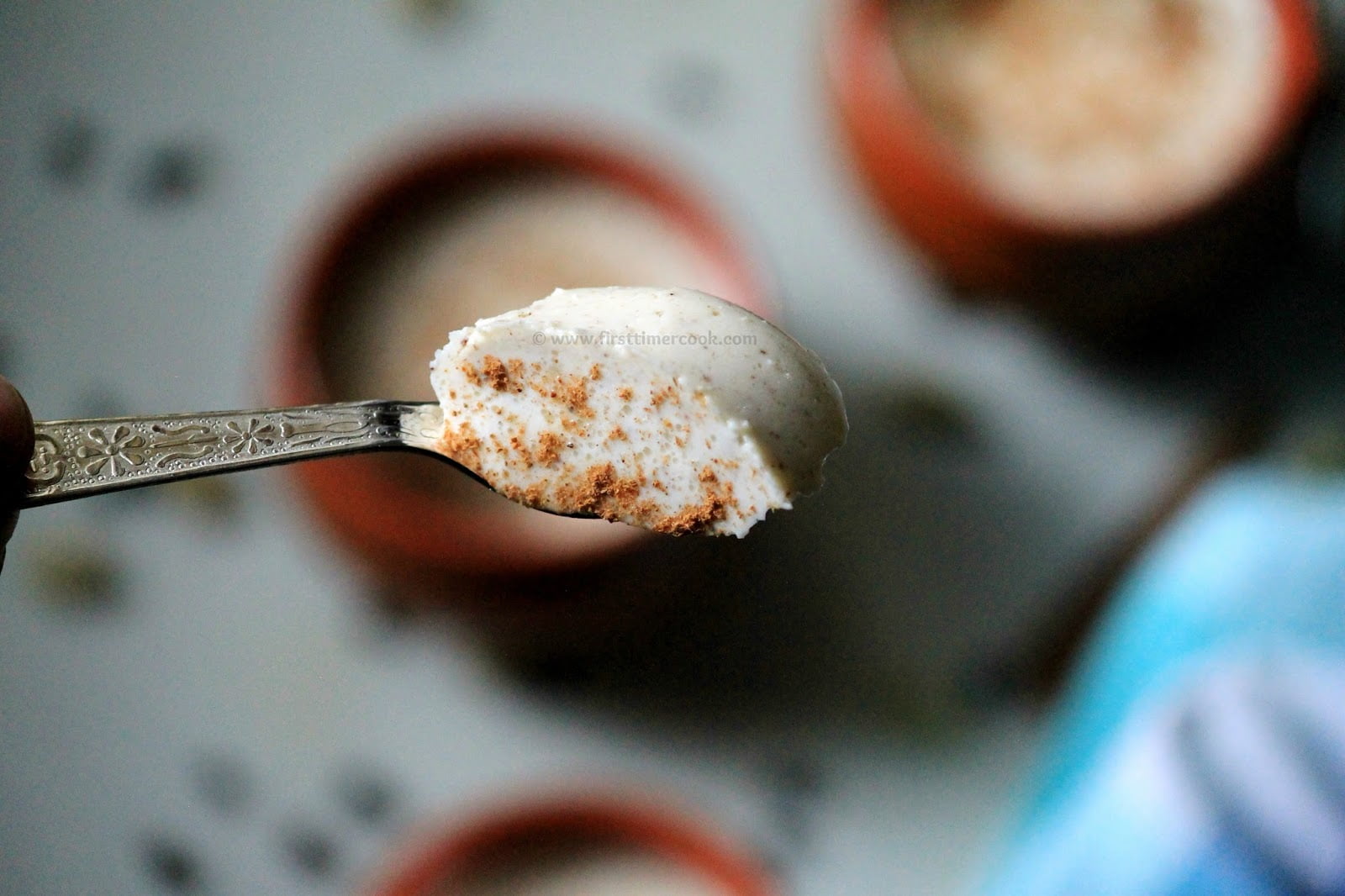 Preparation Time : 5 mins | Cooking Time : 15 mins
Ingredients :
| | |
| --- | --- |
| Ingredients | Measurements |
| Milk | 1 cup |
| Condensed milk | 1 cup |
| Greek yogurt / hung curd | 1 cup |
| Cardamom powder | ¼ tsp |
| Cinnamon powder | ¼ tsp |
| Black pepper powder | ¼ tsp |
| Clove powder | ¼ tsp |
| Nutmeg powder | ¼ tsp |
| Ghee / oil | For greasing |
Method :
Grease the ramekins or earthen wares or any molds of choice (in which the yogurt is supposed to be steamed) with ghee or oil. Keep aside.
In a mixing bowl, take the hung curd and condensed milk.
Whisk well until a smooth texture.
Next add milk and whisk again till some froths appear.
Then add all powders and give a quick stir again.
Meanwhile turn on the steamer to bring the water boiling.
Next pour the yogurt mixture in the greased molds and cover those molds with aluminium foil.
When the water comes to a rolling boil, place all the molds in steamer and steam for 15 minutes or until a skewer / knife inserted comes out clean.
Remove from the steamer and let all the molds cool completely.
Sprinkle a little cinnamon powder on top of each steamed yogurt mold. This step is completely optional. Since I like the cinnamon flavor, so added a bit more.
Place all molds in refrigerator for at least 2 hours and then serve it chilled !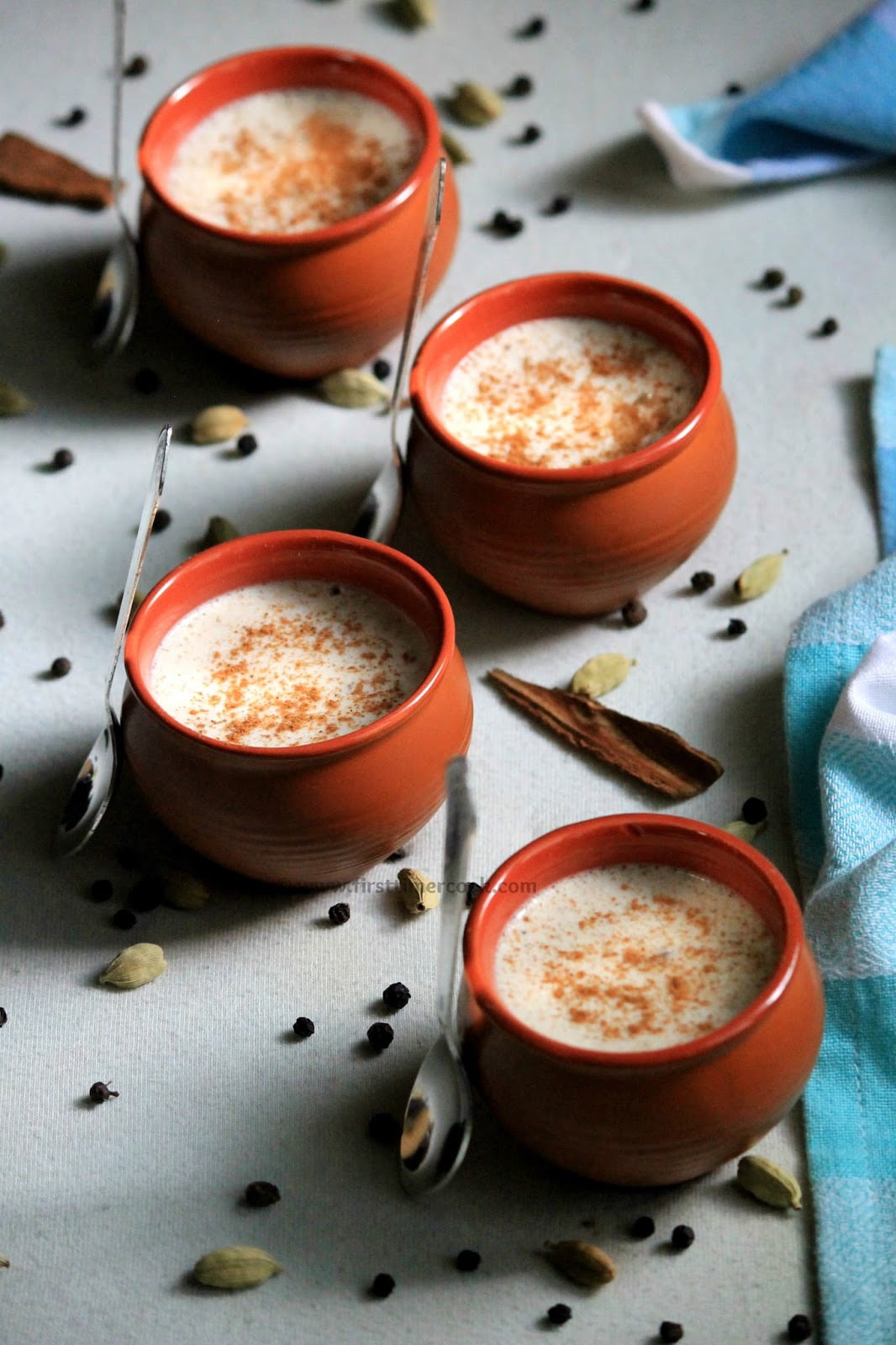 Notes :
No water should be there in the hung curd if preparing the hung curd at home. All water from the curd should be drained out.
Always prefer to use fresh curds that is not sour at all, otherwise the dessert'll not taste very good.
Sweetness can be adjustable. If you are not in for of much sweetness, then just add only 3/4th cup of condensed milk instead of 1 cup.

Steaming time may vary depending upon the size of mold.
PIN for later :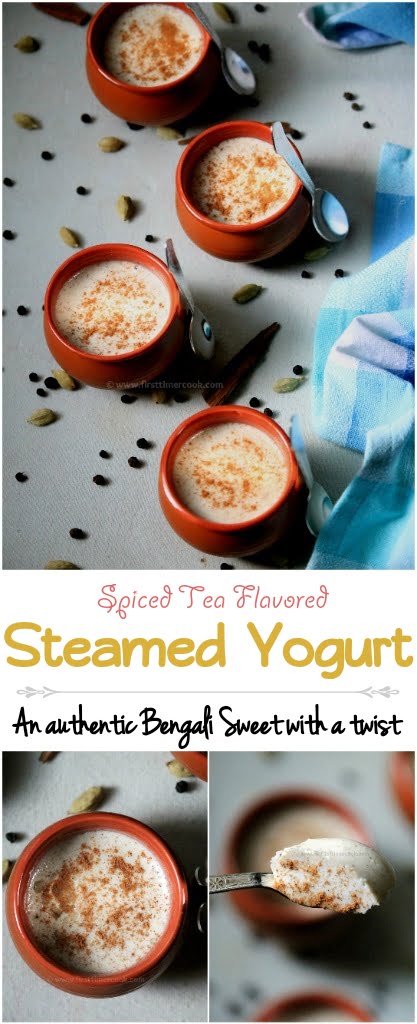 This Masala Bhapa Doi or Spiced Tea Flavored Steamed Yogurt is contributed for 34 Healthy Wellthy Cuisines where the theme is 'Diwali Special Dish'.
Here are few more recipes contributed by our members as garlic murukku, mahalabia with orange glaze, chocolate peda, 7 cup burfi, horlicks burfi, baked rasmalai doughnut.