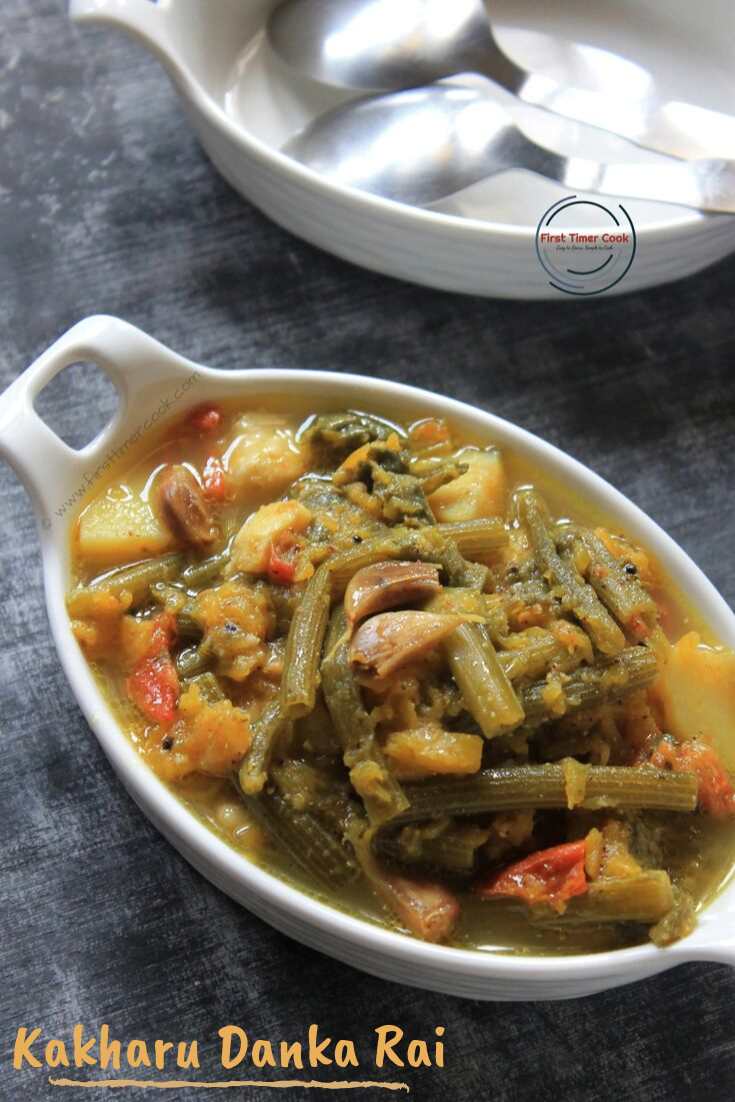 Well rainy season is going on in India. And there is greenery all around. So to match that the Healthy Wellthy Cuisines group this time has come up with the 74th theme as "Green Mela at HW" which is suggested by Poonam. She is such a sweet blogger friend of mine who blogs at Annapurna. Her blog is basically a vegetarian collections and among all I always like her regional dishes most. So as per the theme we have to make dishes using green leaves simply or even mixed with any other vegetables, so here I have prepared Kakharu Danka Rai / Pumpkin Stem in Mustard paste from Odia cuisine.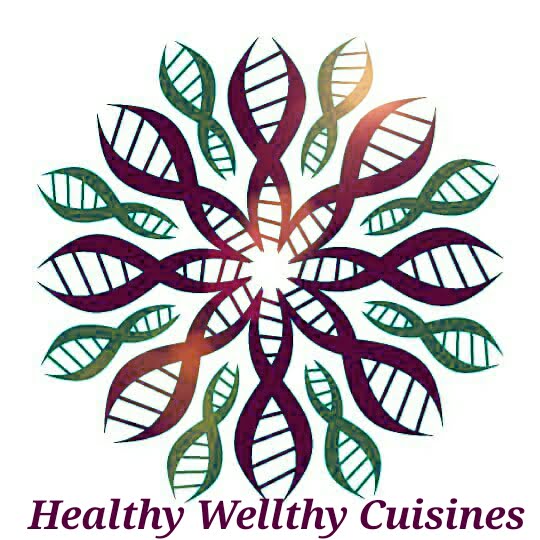 Pumpkin is named as 'Kakharu' and it's stem as 'Danka' in odia language. So in this curry both the stem as well as the leaves of the pumpkins are used. Also some vegetables like potato, colocasia, tomato, ridge gourd, pumpkin, eggplant etc are used. The base of the dish is a paste of mustard seeds. Here the used paste is called as Rai in odia. Basically the paste is prepared using mustard seeds, garlic cloves and red chilies / green chilies. I have already shared some posts using rai as Manja Rai / Banana Stem Curry in Mustard Paste, Ambula Rai / Sun-dried Raw Mango Raita.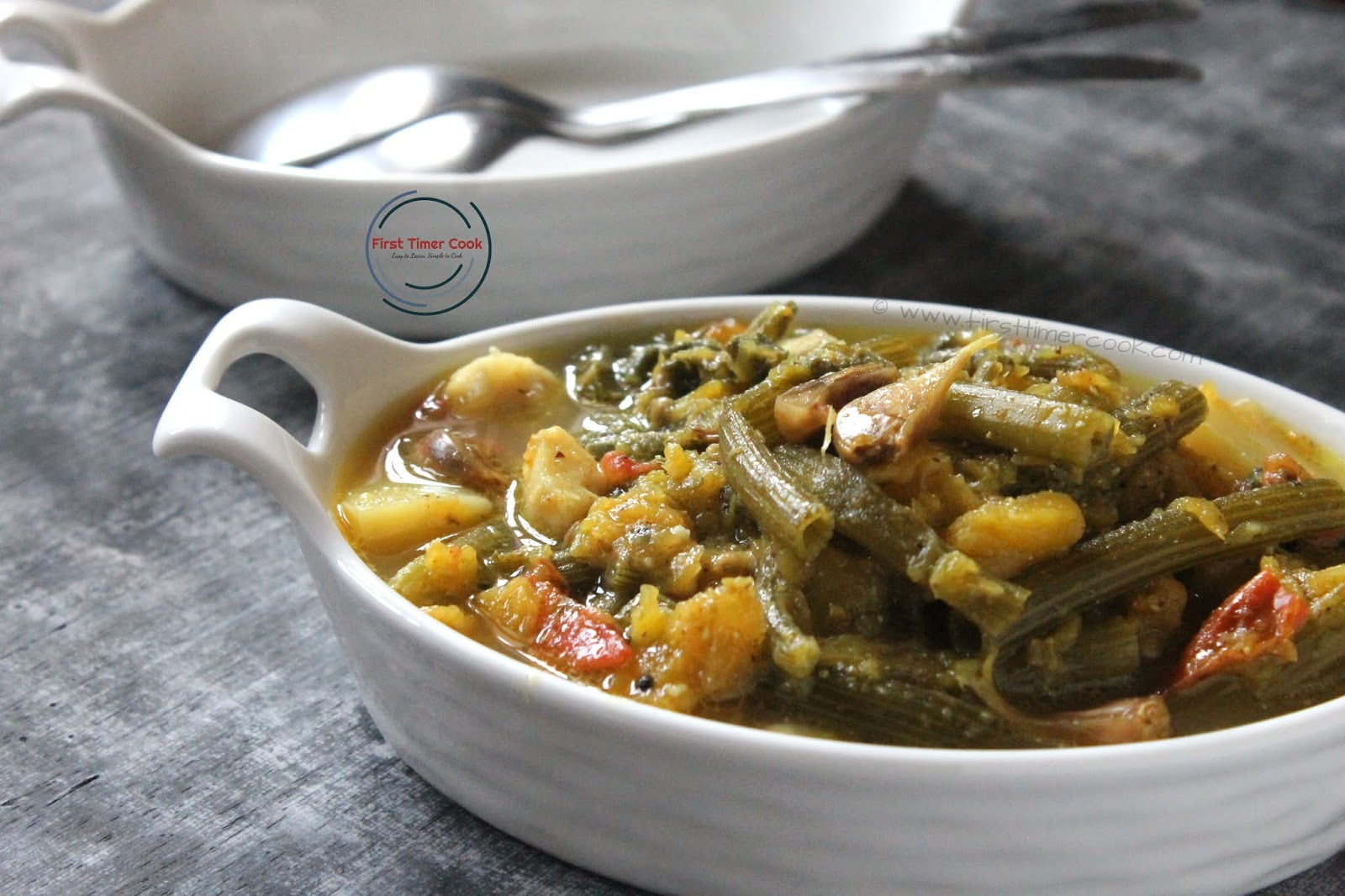 The leaves of the pumpkin is first separated from the pumpkin stem. Then those leaves are washed well to remove any dirt like mud, even tiny insects. The vegetables along with the chopped pumpkin leaves and stems are allowed to cook along with the paste prepared using mustard seeds. Finally a tempering of garlic, pancha putana / panch phoron (a mixture of Cumin, Mustard, Fenugreek, Nigella and Fennel seeds) in mustard oil is added to enhance the flavor of the whole dish. Completely vegan and gluten free side dish is this. One can make the dish little watery or even dry kind, I have kept little watery here. Both versions are thoroughly enjoyed along with some steamed rice-dal combo.
Recipe Card for 'Kakharu Danka Rai | Pumpkin Stem in Mustard paste ' :

Odia side dish, Pumpkin leaves, pumpkin stem, mustard paste, rai, kakharu danka rai, Garlic, Mustrad oil
Side dish, Vegan, Gluten free, Odia cuisine, Pumpkin
Odia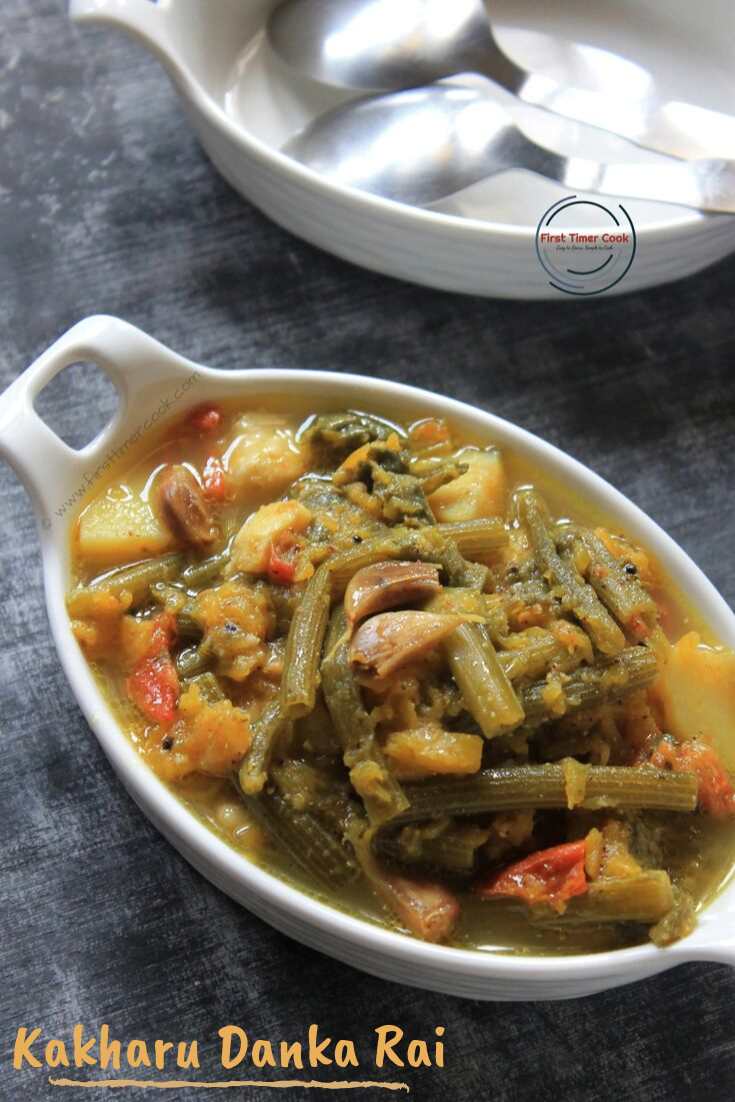 Kakharu Danka Rai / Pumpkin Stem in Mustard paste
an odia side dish using pumpkin leaves and stem in mustard paste
prep time: 20 Mcook time: 30 Mtotal time: 50 M
ingredients:
Pumpkin stem (with leaves attached) 2 no.

Potato (large) 1 no.

Colocasia (medium) 1 no.

Pumpkin (cut into cubes) 3/4 cup

Tomato (medium) (optional) 1 no.

Garlic clove 3-4 no.

Mustard seed 2 tsp

Whole red chili 2 no.

Panch phoron 1 tsp

Turmeric powder 1/2 tsp

Mustard oil 2 tsp

Salt as needed

Water as needed
instructions:
How to cook Kakharu Danka Rai / Pumpkin Stem in Mustard paste
First wash and peel the potatoes, colocasia. Cut into cube size, keep aside.

Next separate the leaves from the pumpkin stem and clean it to remove any dirts like mud.

Cut the stem into 2 inch length and also roughly chopped the pumpkin leaves.

Make a fine paste of mustard seeds, 1 whole red chili, 2 garlic cloves and a little amount of water. Keep aside.

Heat 1 tsp mustard oil in a kadhai.

Put all the cut vegetables like potato, pumpkin, chopped tomatoes, colocasia, pumpkin stems, pumpkin leaves along with salt and turmeric powder.

Mix everything and cover the kadhai for 3-4 minutes to cook the vegetables a bit.

Then add the mustard paste, few amount of water and mix well again.

Cover the kadhai and allow to cook till the vegetables are well done.

Now in a tadka pan heat 1 tsp mustard oil.

When oil is hot enough add 1 whole red chili and slightly pressed garlic cloves (2-3 no.).

Saute for 1 minutes and then add panch phoron.

After the seeds of the panch phoron starts to crackle, add this tempering to the kadhai.

Again cook for the 1 minute more and turn off heat.

Serve hot with steamed rice-dal combo !
NOTES:
In the tempering, crushed garlic can be used instead of whole garlic cloves which I have just slightly pressed here.
Any other vegetables like ridge gourd, eggplant etc also one can add.
Mustard oil brings an aromatic flavor to the whole dish. So this oil is highly recommended.
Tomato is optional here. I love to add this for little tangy in the dish.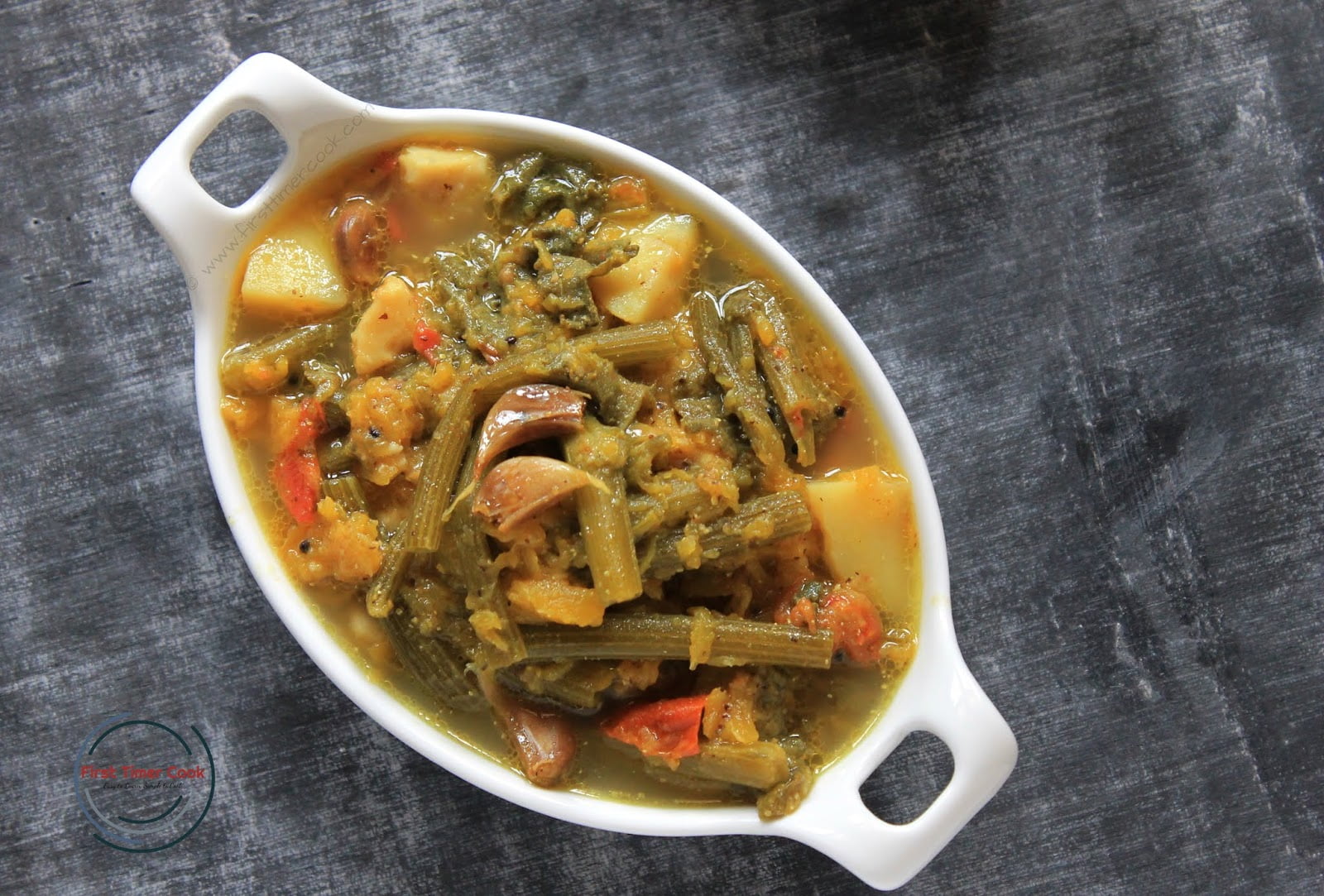 If you tried my recipe and enjoyed fully, then please share some pictures of your creation with me. Also kindly rate the recipe below, give your valuable feedback either in the comment box below or tag me as @firsttimercook on Instagram.
You may also follow me on Facebook, Pinterest, Twitter, Google+, Instagram and can subscribe for free to get new recipes directly into your inbox 😊
PIN for later :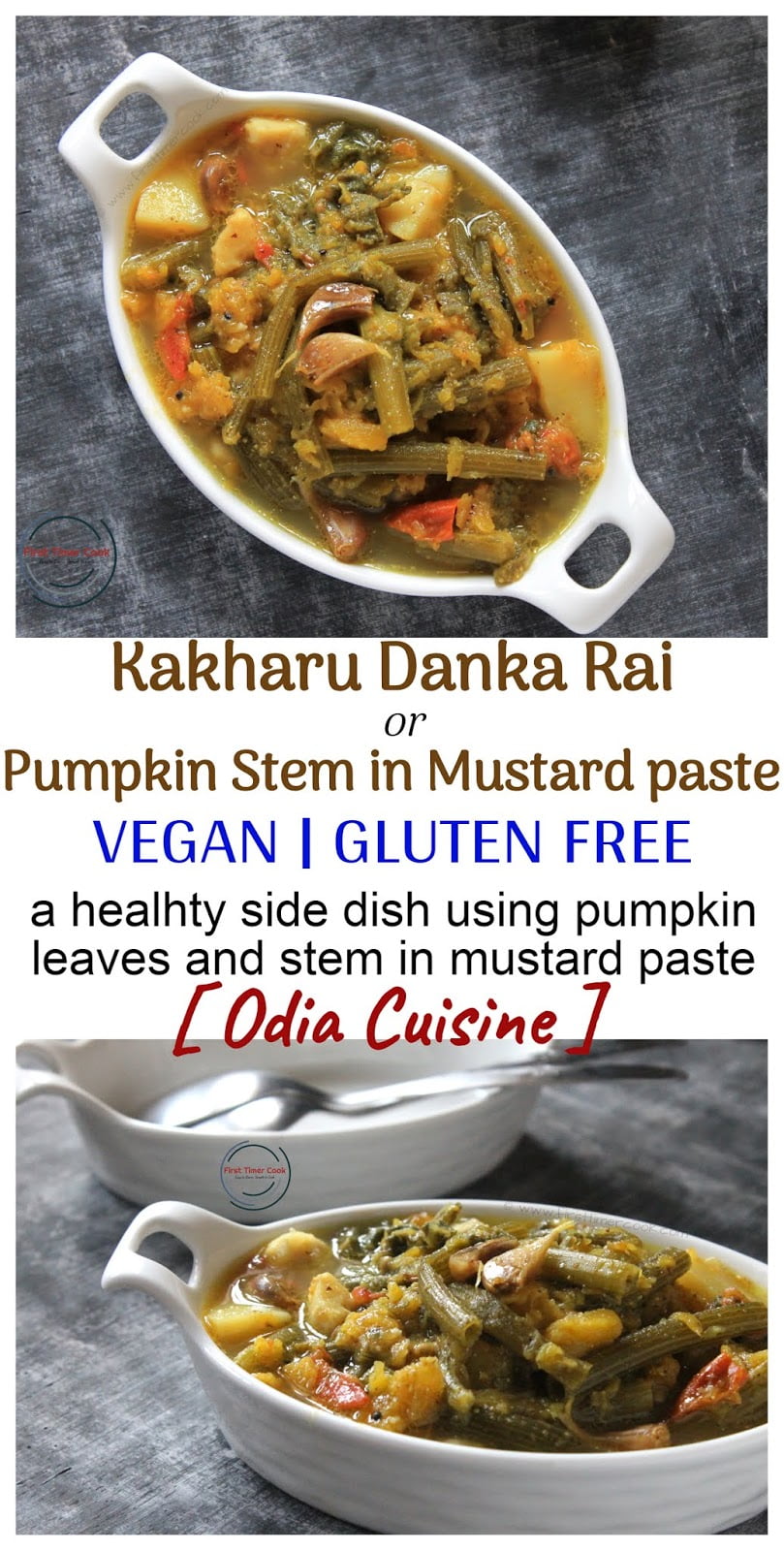 Here are more similar recipes shared by our Healthy Wealthy Group members as