thick, creamy and fresh curd from full-fat milk using a starter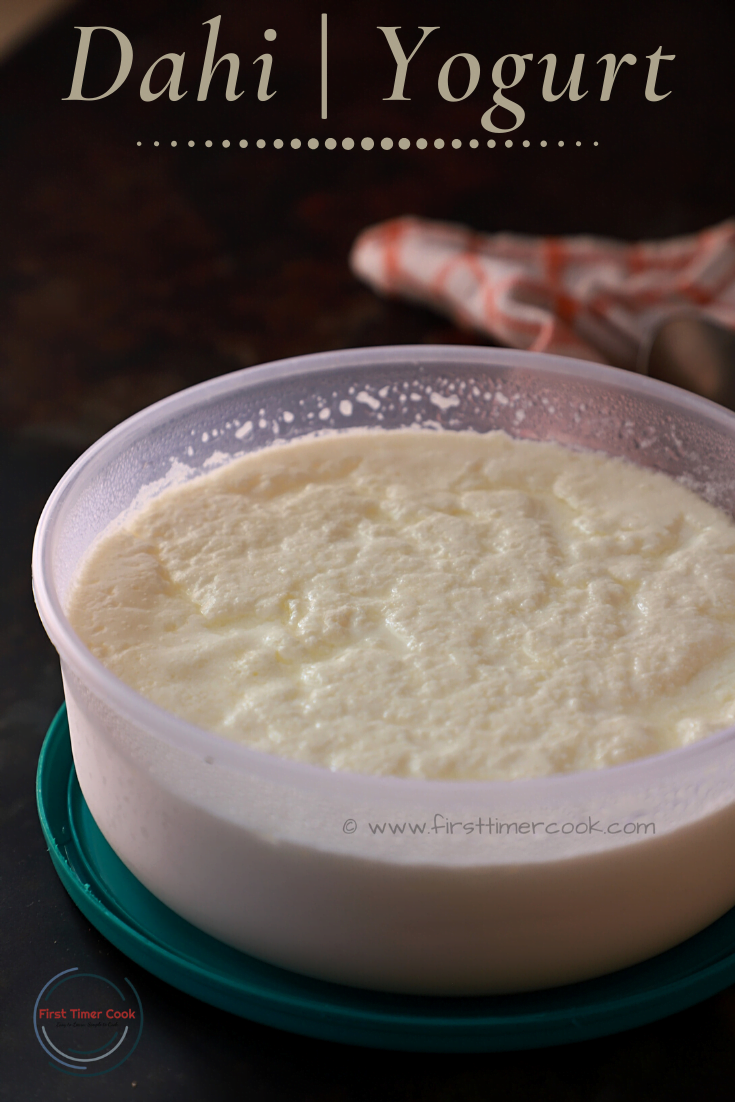 Curd or dahi or yogurt is one of the staples in most of our kitchen pantries. Some says, curd equals to a comfort food. It is cooling, soothing, nutritious and light ! What-else one will need 😉 During the scorching Indian summer, no wonder it is one of the top 10 summer foods. Curd is full of calcium, vitamin D, protein and healthy gut bacteria. There is no doubt that curd is full of nutritional health and beauty benefits that can be enjoyed by incorporating just one full bowl everyday in the diet. Some benefits of curd I have listed below 👇
Improves digestion
Boosts immunity
Stimulate appetite
Makes skin healthy & shiny
Improves bone & teeth strength
Helps in weight loss
Eliminates dandruff
Releases anxiety & stress
Great substitute for milk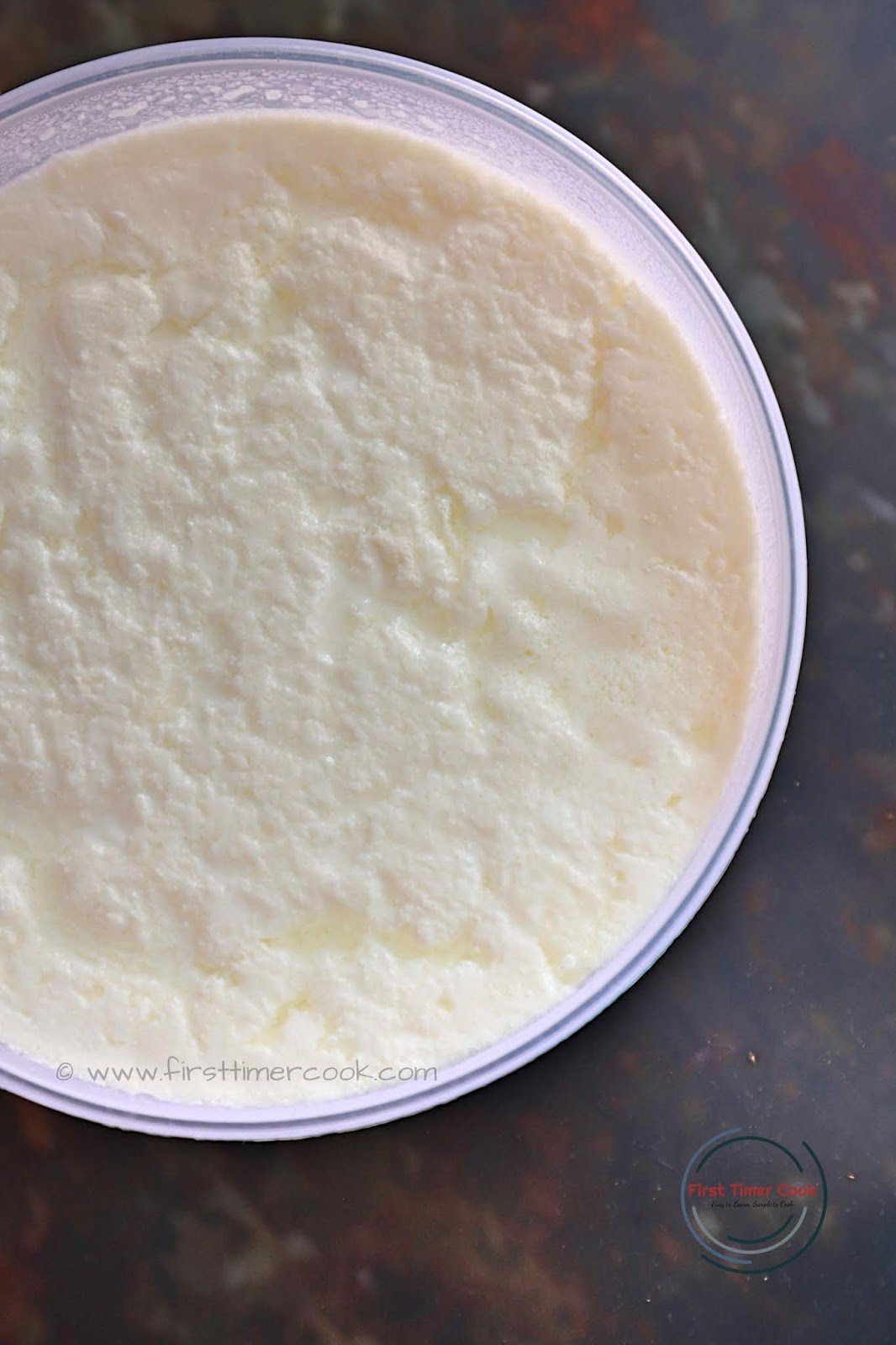 Curd is always convenient to be added with any of the daily meal spread : either used in preparing different dishes or even direct consumption. And the best part here is one can make curd or dahi at home without buying from outside. Basically when milk is fermented then it results into curd aka dahi. The fermentation is done by using a starter which is most of the time few spoons of non-sour dahi. Some also adds chilies either whole green chilies or red chilies to the milk and allows the milk to ferment. It doesn't make the curd / dahi spicy. I have never tried this type of preparation of curd, but people says that by this the curd is set quickly as compared to the use of few spoons of curd into the milk to set.
Well first the full fat milk is boiled in a deep bottom pan for 10-15 minutes over low-medium heat, stirring in between. The stirring has to be done, else cream layers'll form in the milk and that also reflects in the curd after settling. But if you like that then may boil without stirring. Then the milk is allowed to cool till Luke warm. Few spoon of starter / culture ( I have used 1 tsp of non-sour curd) is added and mixed well in the milk. The whole thing is now kept aside covered & undisturbed to set completely preferably in a warmer place of the house which takes approximately 8-9 hours. Then the whole container having fresh and creamy homemade curd is kept in refrigerator till any use, else the curd may turn sour 😊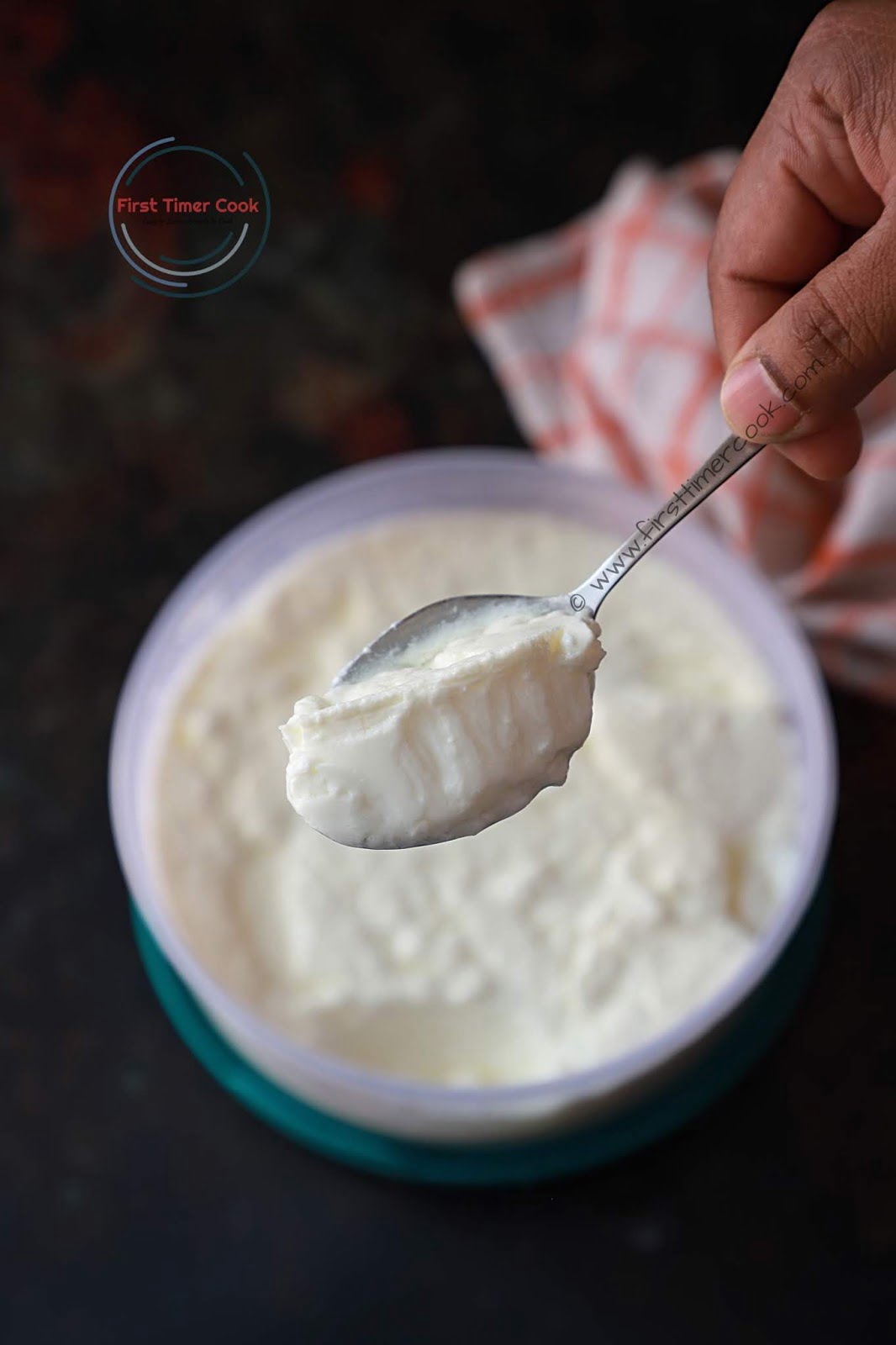 Some curd based recipes you may try :


Bael Lassi, Kairi ka Raita, Spiced Buttermilk / Masala Chaas, Vegetarian Laal Maas, Achari Aloo Raita, Stuffed Savory Paniyaram, Uttapam using Leftover Raita, Mint Yogurt Dip, Chocolate Lassi and lots more !
Making curd at home is quite easy and definitely does not require any rocket science. But yes, some simple tips one has to follow in order to get creamy, thick & well set curd at home without any fail.
Pick full fat milk to get thick and creamy curd. Else the end result will a runny kind of curd.
Any container (earthen / steel / glass / plastic) can be used to set the curd. Even the pan in which the milk is boiled also can be used to set the curd.
When the milk is Luke warm, add the starter (few spoon of non-sour curd).
Use whole red / green chili (with the stalk/head) if wish to make a curd without a culture (curd / dahi).
Do not add dahi to milk when it is hot. Else the milk will coagulate.
After adding the starter, mix everything using a spoon.
The milk-curd mixture has to be kept covered and undisturbed till set completely.
Amount of culture / starter and the setting time of curd depends upon the room temperature. Warmer area is the best to set curd easily.
In cold areas (in winter specifically), prefer to keep the milk container in warmer part of the house or simply put inside the oven with only the light on.
In order to avoid the sourness of the curd, always keep the curd in refrigerator after setting completely.
Recipe Card :

Homemade Curd aka Dahi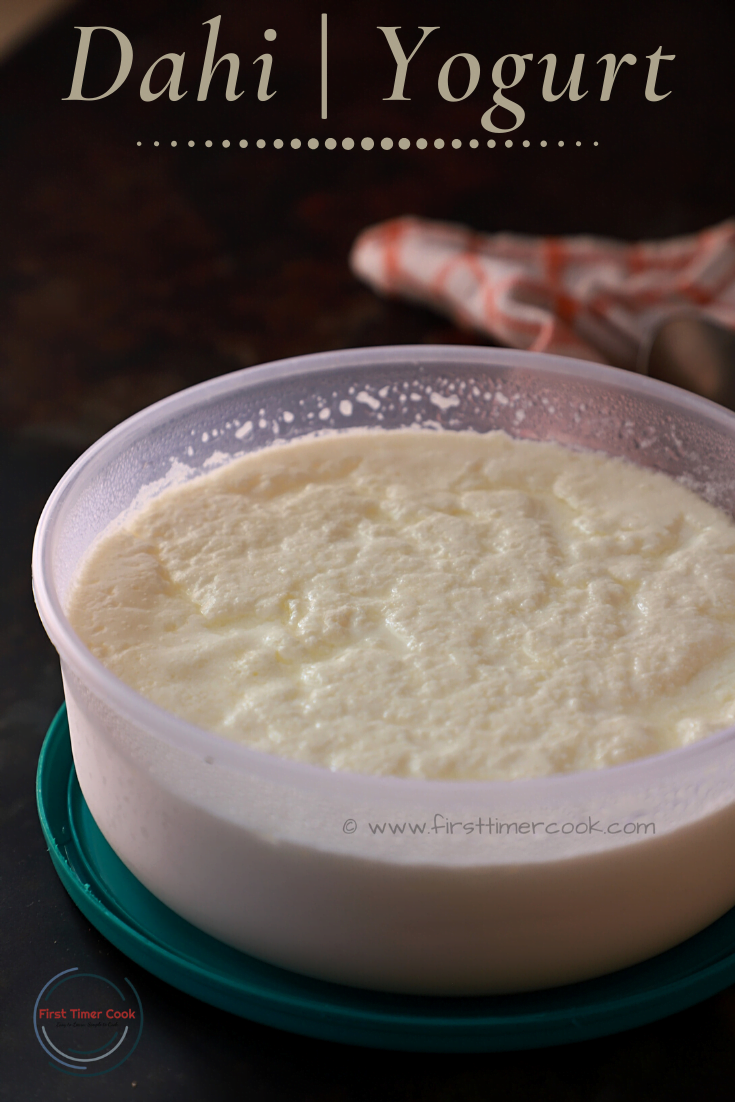 Prep time: 5 MSetting time: 8-9 HrCook time: 15 MTotal time: 20 M
thick, creamy and fresh curd from full fat milk using a starter
Ingredients:
Milk (full fat) 1 liter
Curd 1 tsp
Instructions:
How to cook Homemade Curd aka Dahi
In a deep bottom pan, take the milk.
Turn on heat and start boiling the milk over low-medium heat.
Keep stirring in between for 10-15 minutes.
When it comes to boil, turn off heat.
Cover the pan and allow to cool down till Luke warm temperature.
Transfer the milk to a container in which the milk is going to set as curd.
Add the culture (1 tsp curd here) and stir well.
Cover the container with lid and keep aside in a warmer place for 8-9 hours.
After 8-9 hours, keep the container with homemade curd in refrigerator till any use !
Notes:
Always use full fat milk to get thick and creamy curd.
One can use the same deep bottom pan to set the curd without transferring to another container.
Home made dahi,
Gluten free, Curd, Dahi, Yogurt,
Indian
Did you make this recipe?
Tag @firsttimercook on instagram and hashtag it #firsttimercook
You may also follow me on Facebook, Pinterest, Twitter, Google+, Instagram and can subscribe for free to get new recipes directly into your inbox 😊
PIN for later :