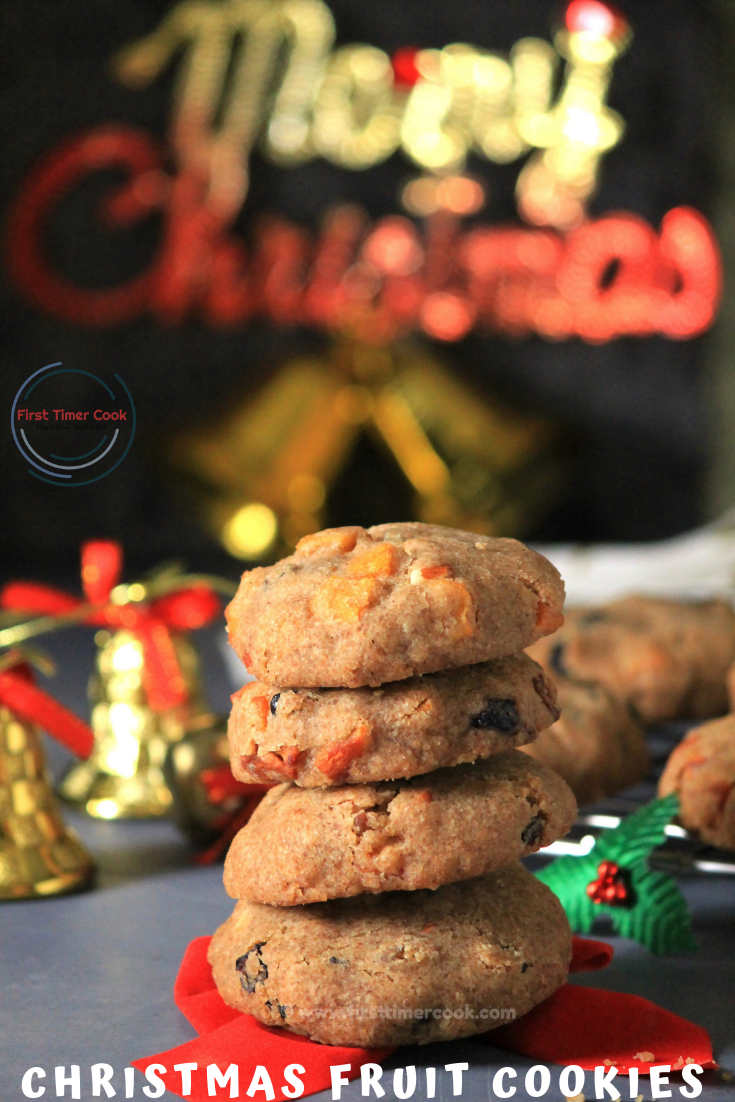 Tomorrow is Christmas which will be celebrated among billions of people around the world. The year's most celebrated holiday on December 25th is important both for homes and churches worldwide. When the time comes for the winter holidays, the traditional food plays an important part of the celebrations in countries around the world.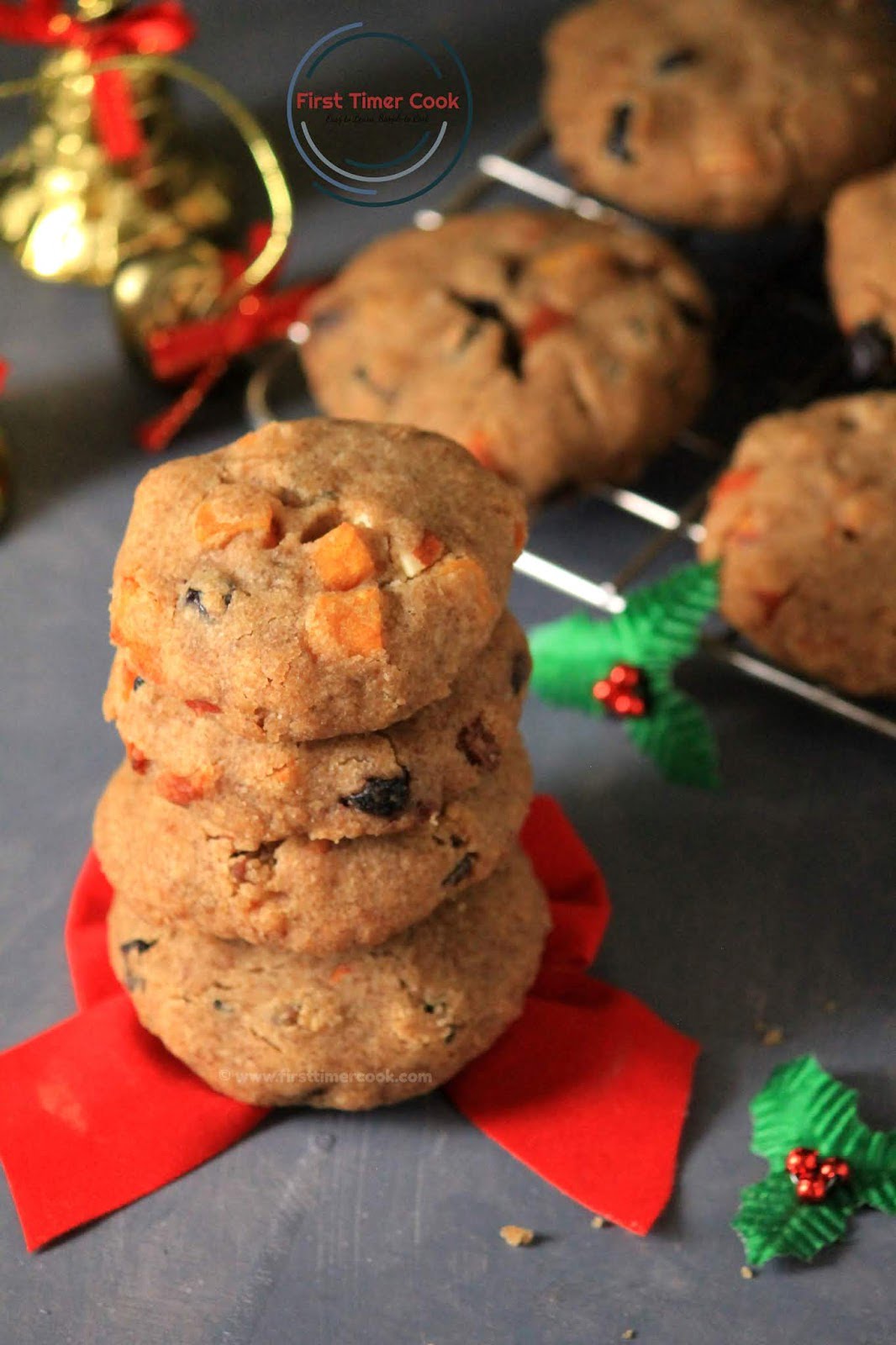 Christmas celebration means the authentic fruit cake preparation is a must. I have already shared a Christmas fruit cake which is a vegan version and that too in a bundt pan and without using all purpose flour. Well, this time the Foodie Monday Blog Hop team has decided the 176th theme as 'Dried fruits and flowers', means we have to prepare a dish using either dried fruits or dried flowers or both. Since Christmas time is this, so keeping the celebration time in mind I have come up with a egg free, butter free and all purpose flour free cookie recipe for the contribution as 'Christmas Fruit Cookies – Vegan version'.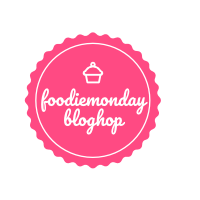 These cookies are completely butter free. I have used olive oil here as the shortening factor. These cookies definitely bring some fruit cake flavor with a crunch texture. Any dried fruits and nuts can be used in these cookies as per choice. To give a healthy angle, the whole wheat flour is opted, but anyone can use the all purpose flour and wheat flour in 1:1 ratio or even the all purpose flour can be used in all total.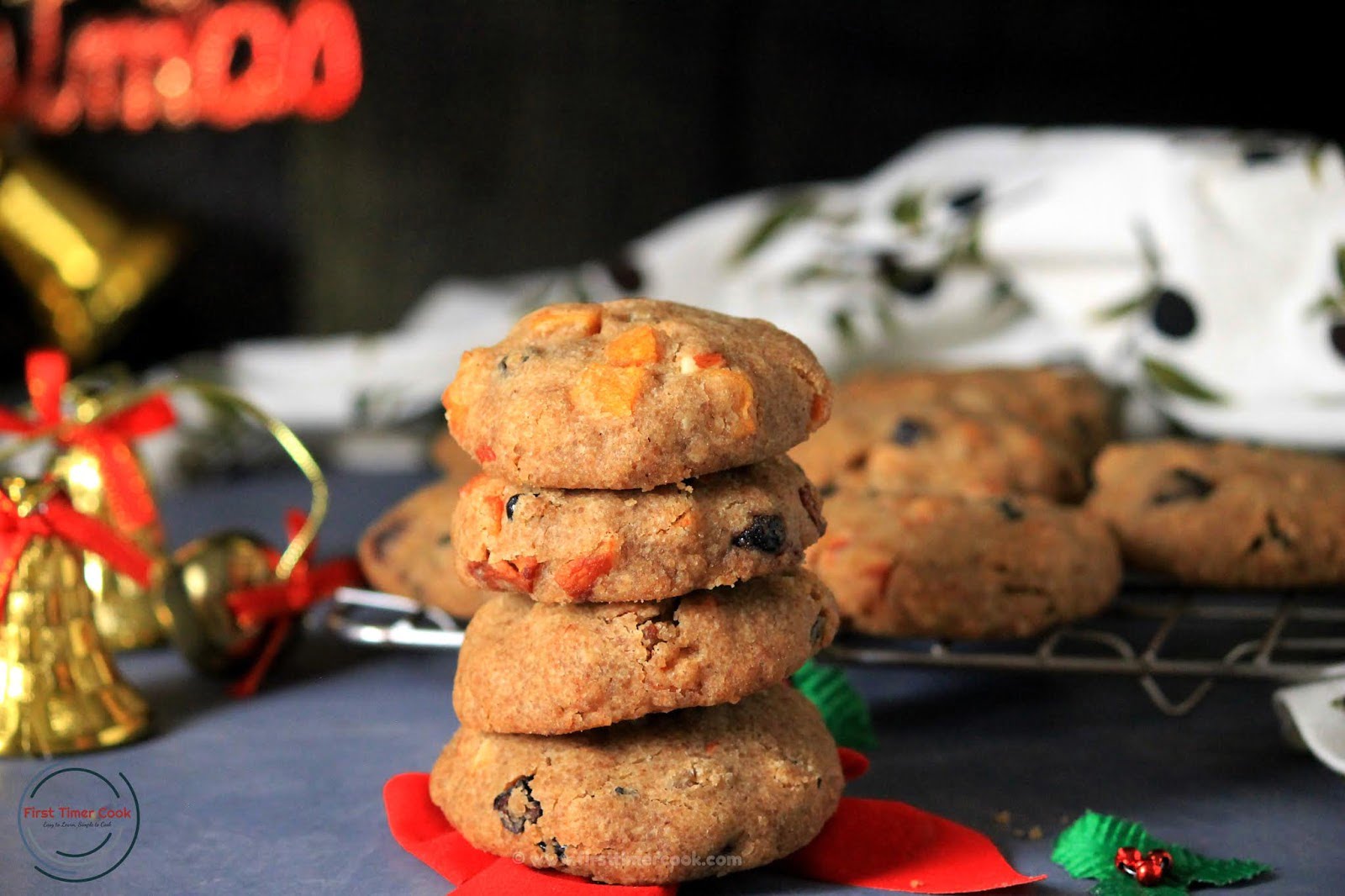 So overall these fruity cookies are egg free, butter free and all purpose flour free. For gifting purpose these'll surely attract by all age group which can be prepared within few times and there is no need of any resting the dough. So do prepare and indulge in some happiness these Christmas goodies.
Recipe Card for 'Christmas Fruit Cookies – Vegan version' :
Author: Sasmita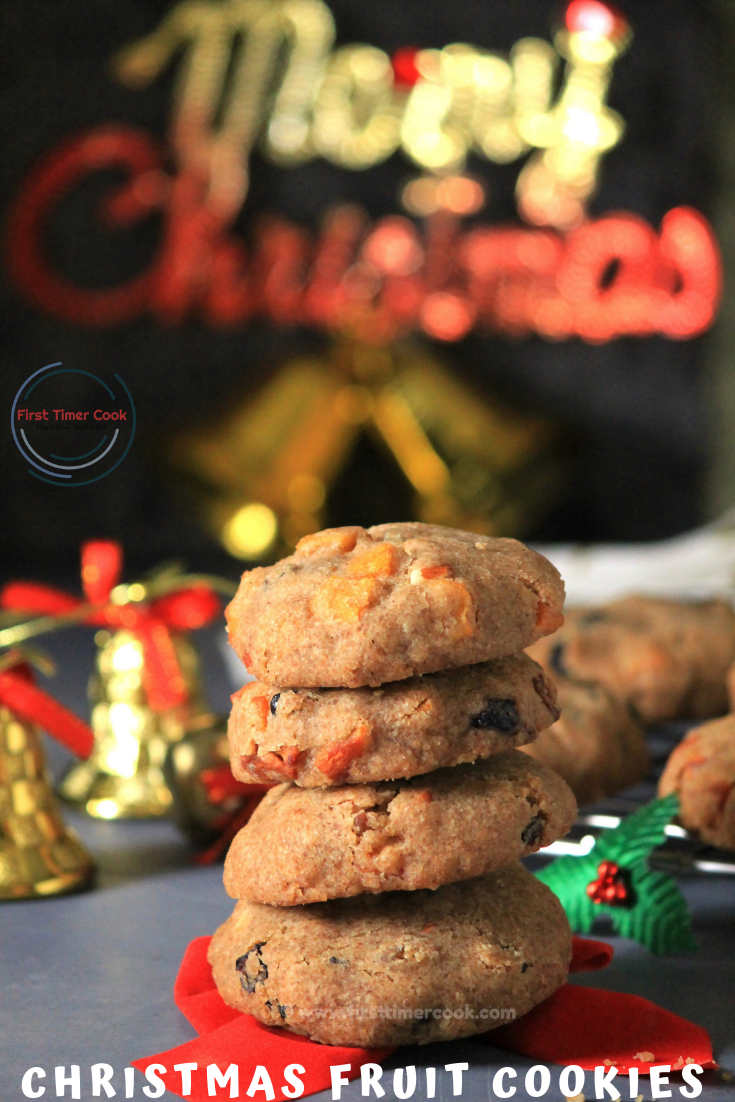 Christmas Fruit Cookies – Vegan version
egg free, butter free and all purpose flour free Christmas Fruit Cookies
prep time: 20 minscook time: 15 minstotal time: 35 mins
ingredients:
Wheat flour 1 & 1/2 cup
Brown sugar 3/4 cup
Baking soda 1/2 tsp
Orange essence 1/2 tsp
Cinnamon powder 1/2 tsp
Olive oil 3/4 cup
Salt 1/4 tsp
Dates (finely chopped) 3/4 cup
Apricot (dried) (chopped) 1/2 cup
Blueberries (dried) (chopped) 1/2 cup
Tutti frutti 3/4 cup
Raisins (chopped) 1/4 cup
Almond (chopped) 1/4 cup
Pistachio (chopped) 1/4 cup
instructions
Preheat the oven at 180 degrees C.
Mix together all the dry ingredients as wheat flour, salt, baking soda, cinnamon powder in a bowl. Keep aside.
Next in another mixing bowl take oil, brown sugar and start mixing using a hand whisk till sugar melts completely.
Add orange essence and mix well.
Add the dry ingredients mixture to the wet ingredient mixture and mix well to get a dough.
Now add all the chopped dried fruits, nuts and again gently mix till well incorporated.
Scoop up 2 tbsp of the mixture and shape into ball.
Flatten slightly and place over a baking tray lined with parchment paper.
Similarly make balls from rest dough and arrange on the baking tray keeping some space in between.
Bake for 13-15 minutes.
Take out the baking tray from oven and keep aside for 5-10 minutes.
Next transfer the cookies onto a wire rack and allow to cool down completely.
Store in an airtight container and serve when desired !
NOTES:
Instead of whole wheat flour, all purpose flour and wheat flour can be used in 1 : 1 ratio.
Nuts and dry fruits used here is totally dependable. Feel free to use any dry fruits or nuts.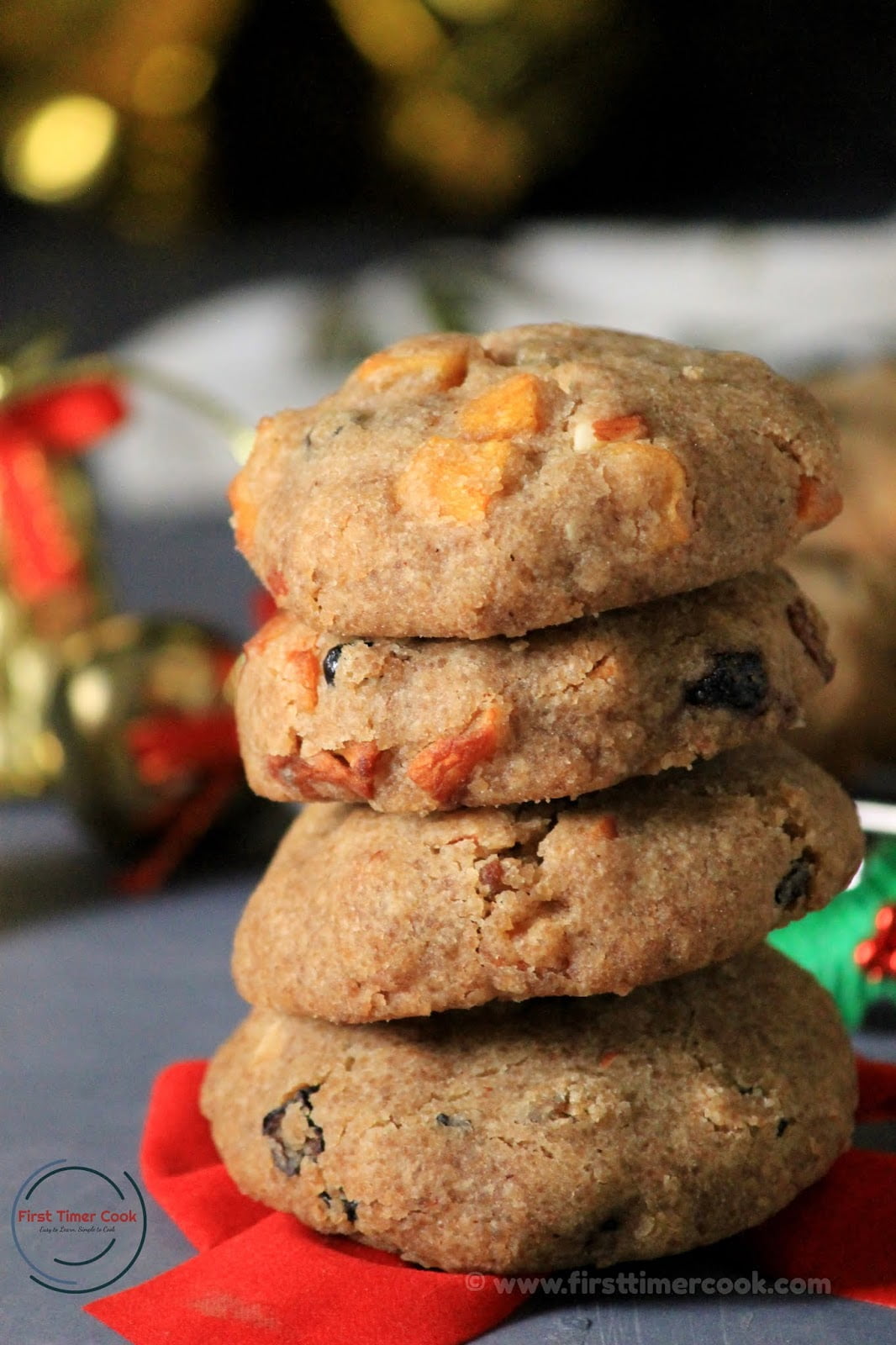 If you tried my recipe and enjoyed fully, then please share some pictures of your creation with me. Also kindly give your valuable feedback either in the comment box below or tag me as #firsttimercook on Instagram. You may also follow me on Facebook, Pinterest, Twitter, Google+, Instagram and can subscribe for free to get new recipes directly into your inbox 😊

PIN for later :