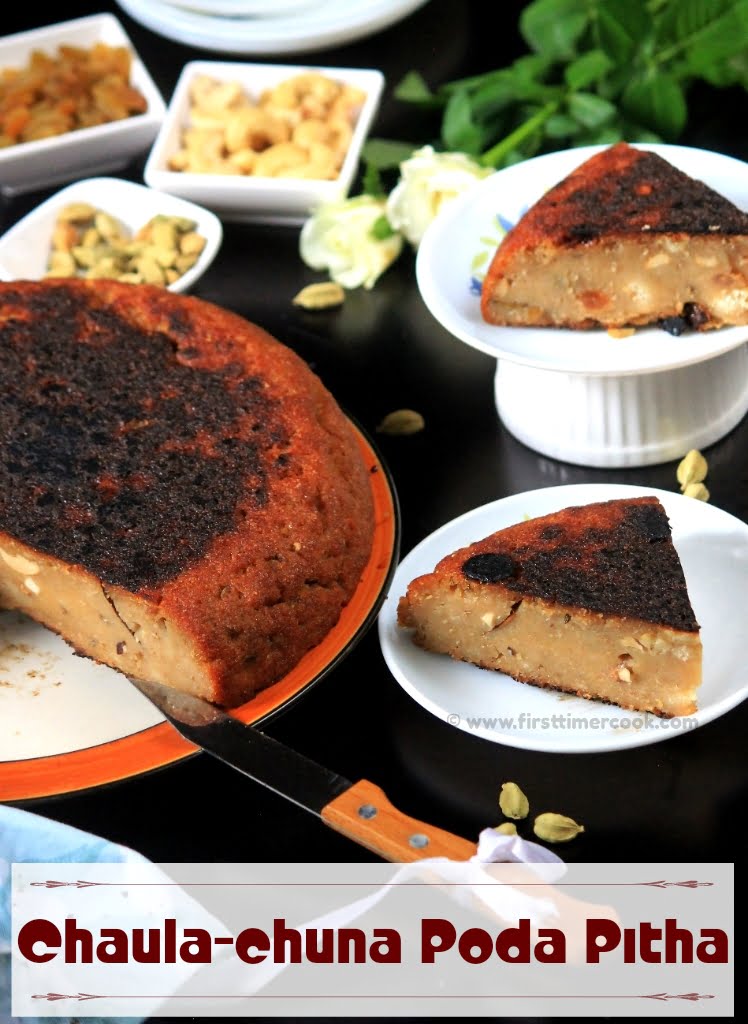 Raja Festival – a celebration of womanhood is finally approaching which is a three-day-long festival in Odisha, normally falls upon 14th, 15th and 16th June! The term Raja has come from Rajaswala which means a menstruating woman. In the villages of Odisha, some mythologies still present that the mother goddess Earth undergoes menstruation during the first three days. So this is a festival to celebrate womanhood. Raja or swing festival is basically celebrated for a long three days and the second day signifies the beginning of the season of rain. This festival basically welcomes the agricultural year all over Odisha state of the Indian subcontinent. While menstruating women are isolated and forbidden to enter temples in many parts of India these days too, but this is a matter of great pride for Odisha where the Raja festival celebrates this integral aspect of womanhood.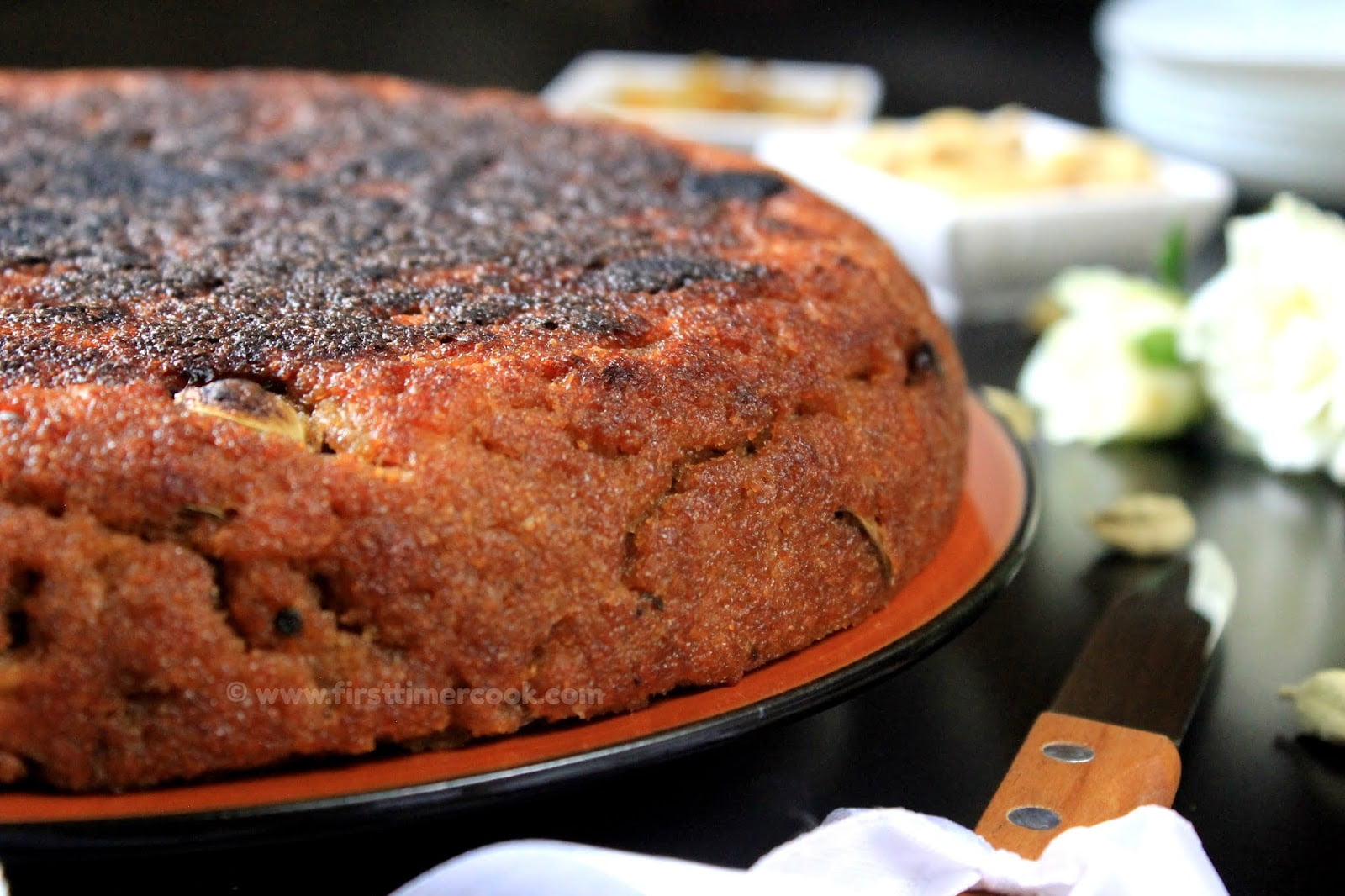 Well, I always get a bit more excited particularly for this festival among the rest because this festival comes by starting my birthday first 😉 yes, for me the Raja festival is a four-day celebration as my Birthday, Pahili Raja, Raja Sankranti (Mithuna Sankranti), Bhu Daaha / Basi Raja :). The next day of Bhu Daaha is called Vasumati Snana, on which the ladies of the house bath the grinding stone (sila or silbatta) as a symbol of Bhumi with turmeric paste and adore with flower, sindoor etc. All types of seasonal fruits are offered to mother Bhumi. Generally, various pithas are made for celebrations like poda pitha, muan pitha, chakuli pitha, kakara pitha, arisa pitha and lots more varieties too. Among all, the Poda Pitha is one of my most favorite pitha.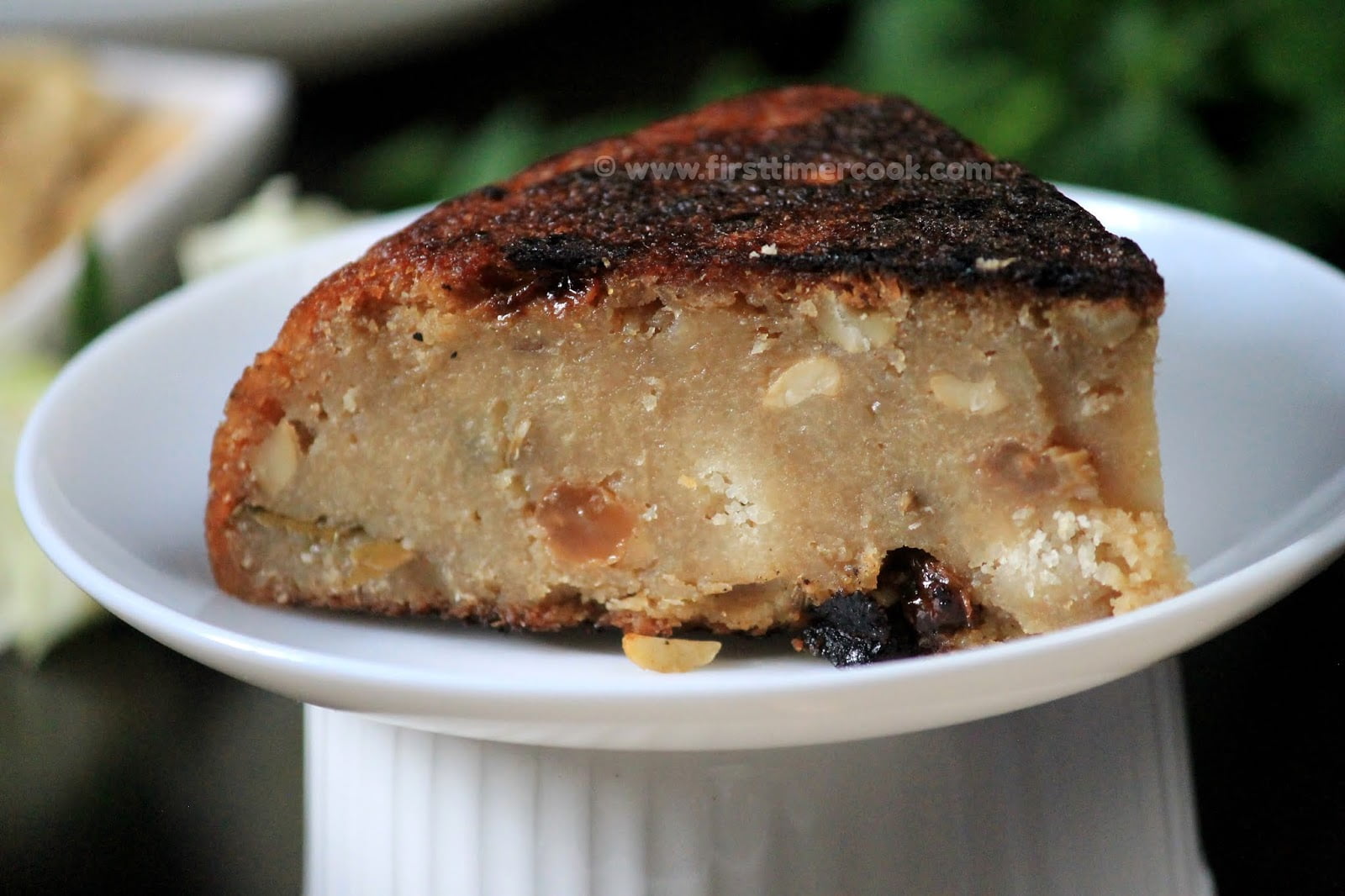 Poda pitha is the most authentic and the must-to-be-prepared dish for Raja festival in all Odia households. The odia word 'Poda' means Burnt and 'Pitha' means Cake. The authentic traditional way uses the soaked rice and split urad dal mixture which is flavored with jaggery, crushed ginger, cardamom and pepper. Then that whole mixture is wrapped in banana leaves, topped with burnt charcoals and cow dung cakes and finally baked slowly in earthen wares on clay oven overnight. And in the morning, ahaaa, the whole house is filled with the smoky sweet flavor of the Poda Pitha !!!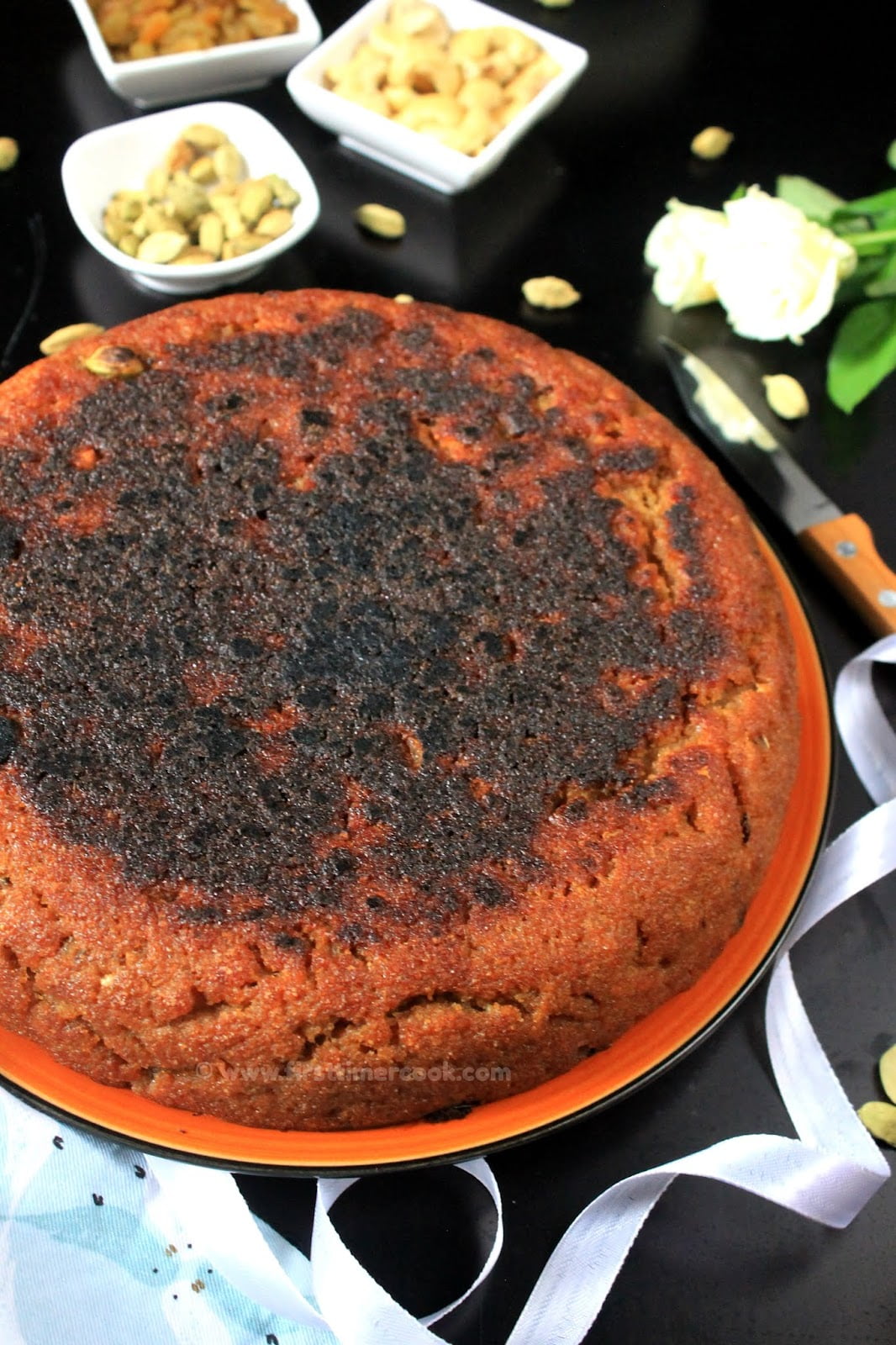 Now-a-days, poda pithas are being prepared in micro-oven or simply on kadhai wrapped in banana leaves. But here is a version I have come up with where there is no need of any banana leaves or any micro oven, still the authentic crust will be formed all over the pitha or cake. Also I have not used any lentil in the cake dough. Simply only the rice flour is used. The whole process is cooked over low heat. The outer crust is slightly burnt, while the inside is so soft and delicious. This dish is also offered as prasad to Lord Jagannath in the Jagannath Temple, Puri.
So do try this Chaulachuna Poda Pitha / Rice Flour Cake for celebration soon. If you tried my recipe and enjoyed it fully, then please share some pictures of your creation with me. Also kindly give your valuable feedback either in the comment box below or tag me as #firsttimercook on Instagram. You may also follow me on Facebook, Pinterest, Twitter, Google+, Instagram and can subscribe for free to get new recipes directly into your inbox 😊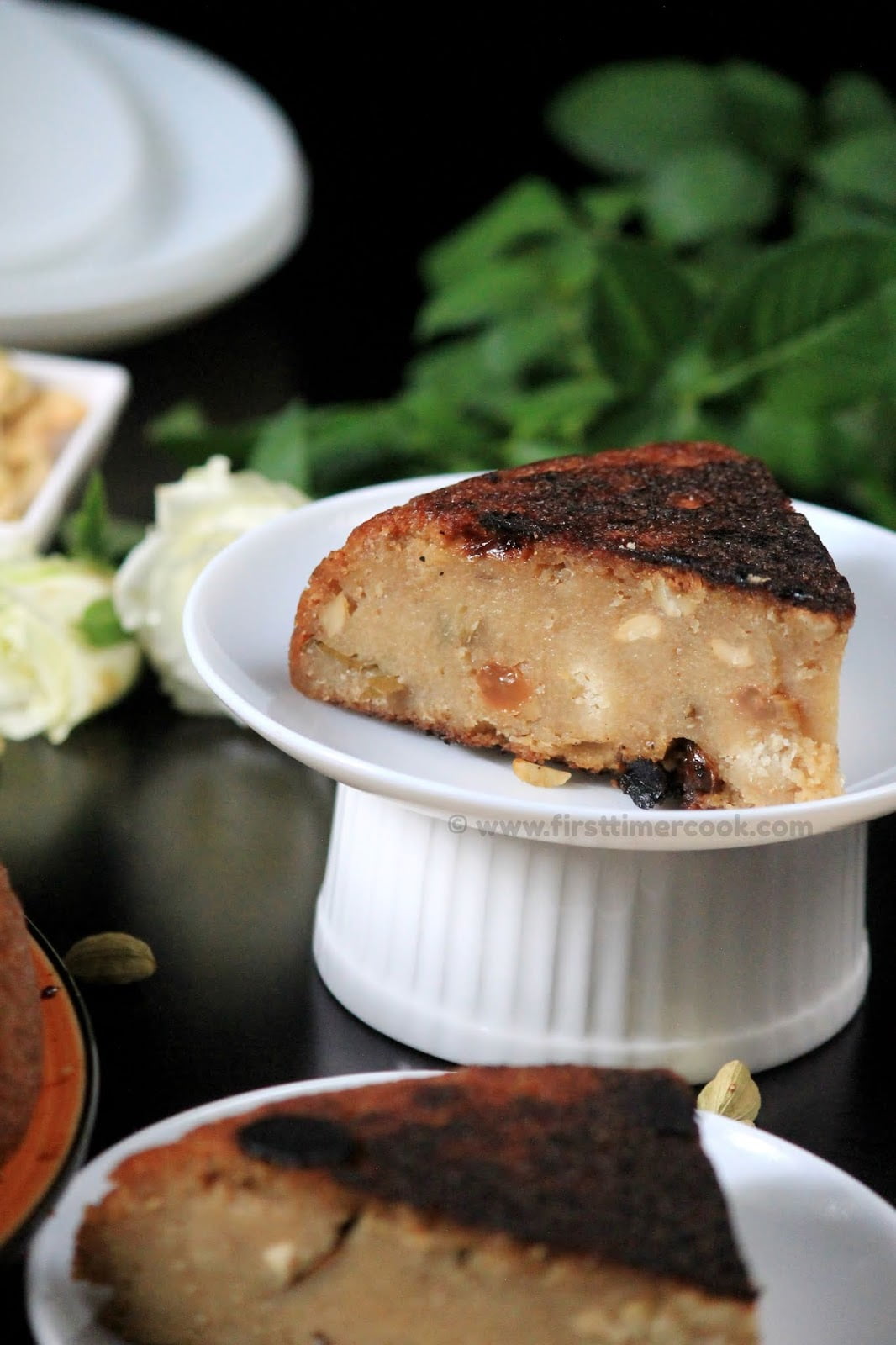 Preparation Time : 15 mins  |  Soaking Time : 4 hrs  |  Cooking Time : 1 hr
Ingredients :        
| | |
| --- | --- |
| Ingredients | Measurements |
| Rice | 2 ½ cup |
| Jaggery | 1 cup |
| Coconut (grated) | ¾ cup |
| Coconut chunk (small) | ¼ cup |
| Bay leaf | 1 no |
| Cardamom | 3-4 no |
| Fennel seed | 1 tbsp |
| Black pepper powder | ½ tsp |
| Ginger (grated) | ½ tbsp |
| Cashew | Few |
| Raisin | Few |
| Ghee | 2-3 tbsp |
| Water | 3 ½ cup + for soaking |
| Salt | ½ tsp |

Method :
First soak rice in a mixing bowl with enough water for 4-5 hours.
Then drain and spread in a plate to dry for 1-2 hours.
In a blender jar take all the soaked and dried rice and make a smooth powder. Keep aside.
Now in a kadhai or broad pan, heat 3 & 1/2 cup water along with jaggery.
When jaggery starts to melt, add rest ingredients to the pan (press the cardamoms slightly) and allow to boil for 3-4 minutes.
Next add 1-2 tbsp rice flour first and give a quick stir.
Then add rest rice flour slowly while stirring continuously.
A dough will form soon which will be neither thick nor thin consistency but of a smooth texture.
Turn off heat and allow the dough to cool a bit.
Then take a nonstick pan of 3-4 inch depth (like a kadhai / wok) and put the dough into it.
Gently press the dough and make a smooth top surface using a spatula.
Cover the pan with a lid tightly and allow to cook over low heat for 45-50 minutes.
Then flip the pan gently over a nonstick tawa and allow to cook the opposite side (the top side which is now over the nonstick tawa) to cook for 10-15 minutes.
Turn off heat and insert a knife in the center of the pitha or cake, if comes out clean then its done otherwise cook for some more minutes.
Allow to cool down completely.
Slice and serve these deliciously authentic Chaula-chuna Poda Pitha or Riceflour Cake from Odia Cuisine !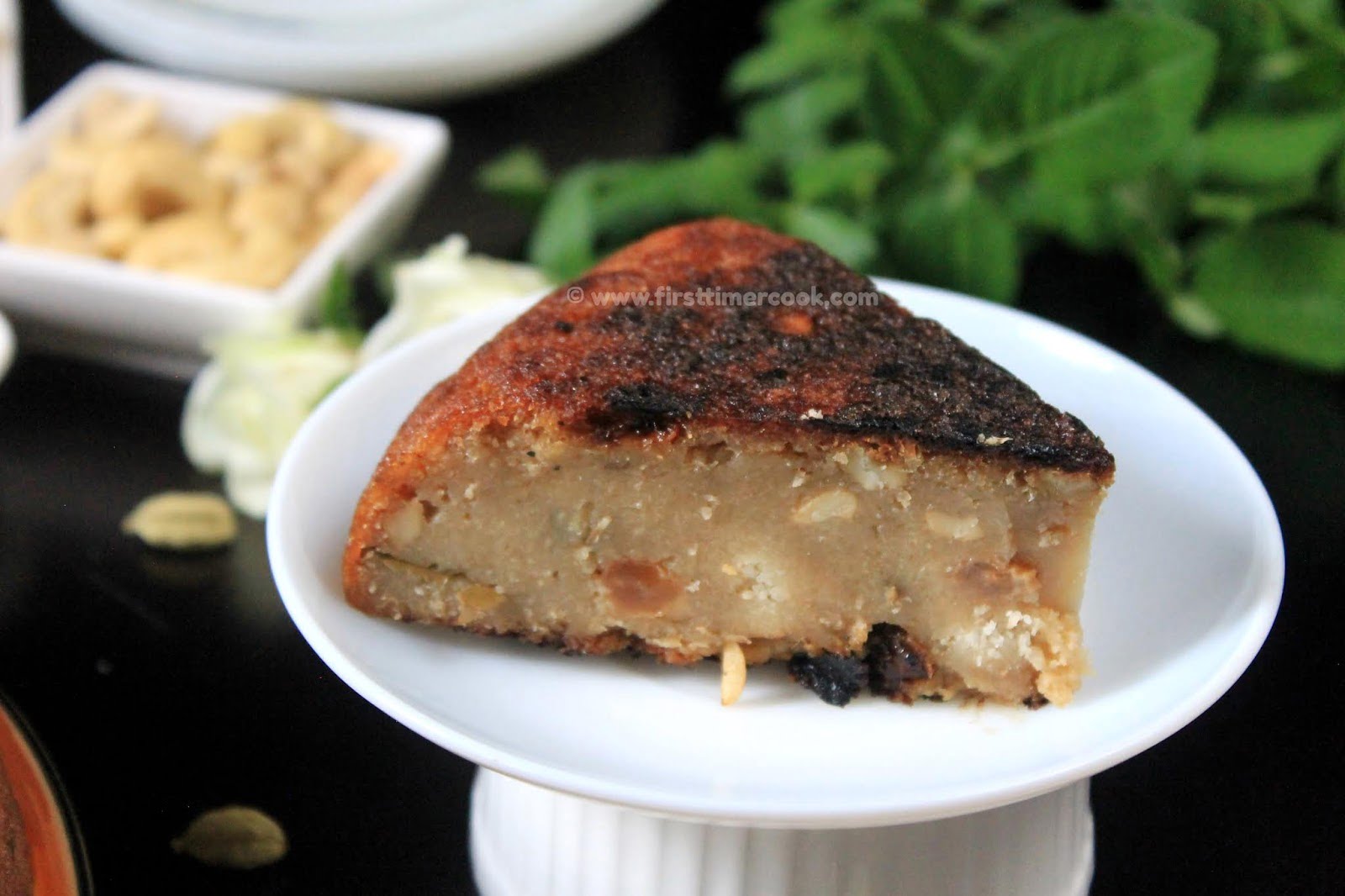 Notes :
After the dough cools down, you may knead the dough. But I have not kneaded as my dough comes out of much smooth texture after stirring.
Adjust the sweetness of pitha by the amount of jaggery as desired.
Jaggery is the authentic source of sweetness here, but sugar can be used too instead of jaggery.
Chhena can also be added too the dough.
PIN for later :