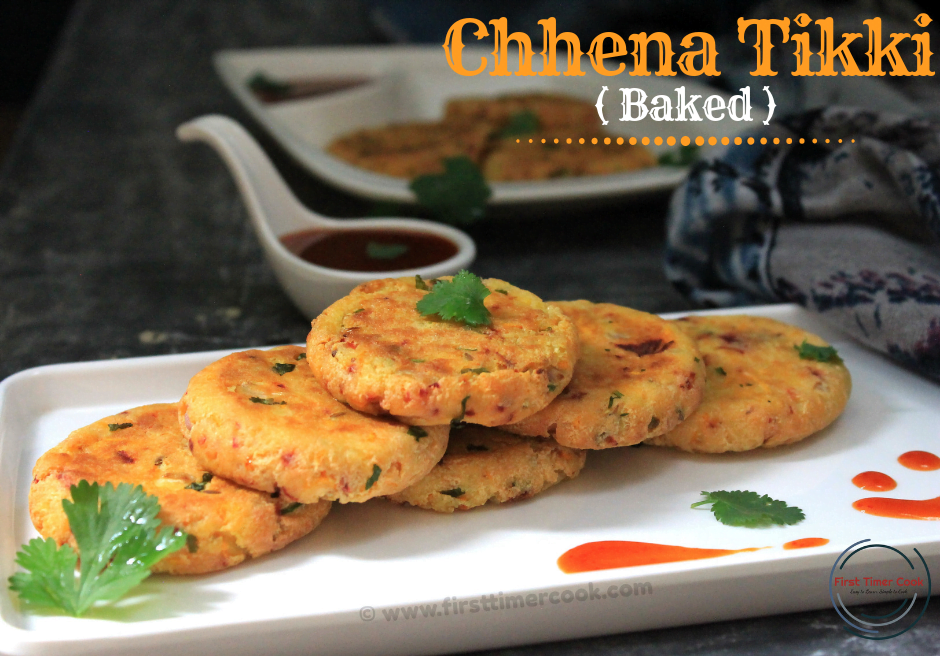 Monday is here again !!! The Foodie Monday Blog Hop team has come up with an interesting theme this time for the theme no- 173rd as 'Toddler Finger Food'. That means the food has to be prepared in such a way that the toddler can easily pick and eat the dish without any other's help. Well, toddlers are at that age where they simply do not want to sit in one place while eating. They are too busy exploring everything including their food too. Anything and everything causes them to become distracted and lose interest in their food. Playing with their food actually helps them to develop and give them the chance to examine the different textures, tastes and colors of the food. For this kind, particularly the finger foods play a vital role.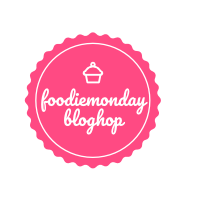 Hahaa, Mine is a toddler and that too he is a picky eater. I always wonder what to make something more interesting so that he cant deny after the first visual of the dish 😉. He is totally like me 😋, doesnt like much the sweet dishes. So I always try to make some dishes like that and today I have come up with a snack dish using chhena as 'Baked Chenna Tikkis' or 'Baked Cottage Cheese Patties' and also contributed for the theme.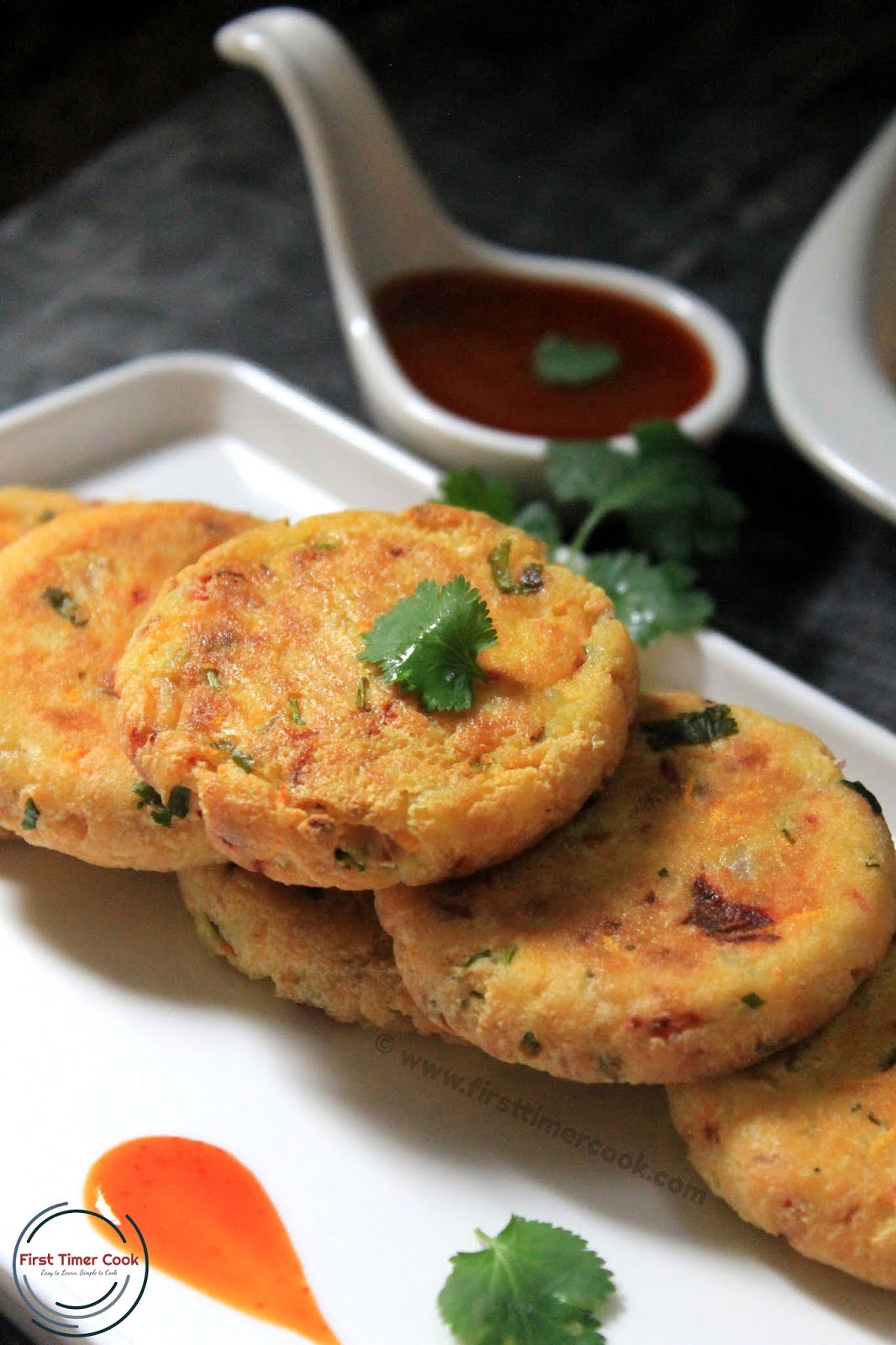 The dish is such a simple dish without any spice. I have used some freshly prepared chhena to make the tikkis. Some boiled potatoes with some grated veggies are also added and shaped as tikkis. If preparing for adults or any party appetizer, then add some garam masala as well as some spice factor like chopped green chilies. After shaping like tikkis those are either shallow fried or deep fried or even baked. Here I have baked these tikkis to give a healthy note. If preferring to prepare during festival days, then the onion can be skipped from the ingredients. For the binding, I have used some poha / flattened rice in powdered form. This chhena tikki is so quick to prepare and will be loved by any age group as a snack item.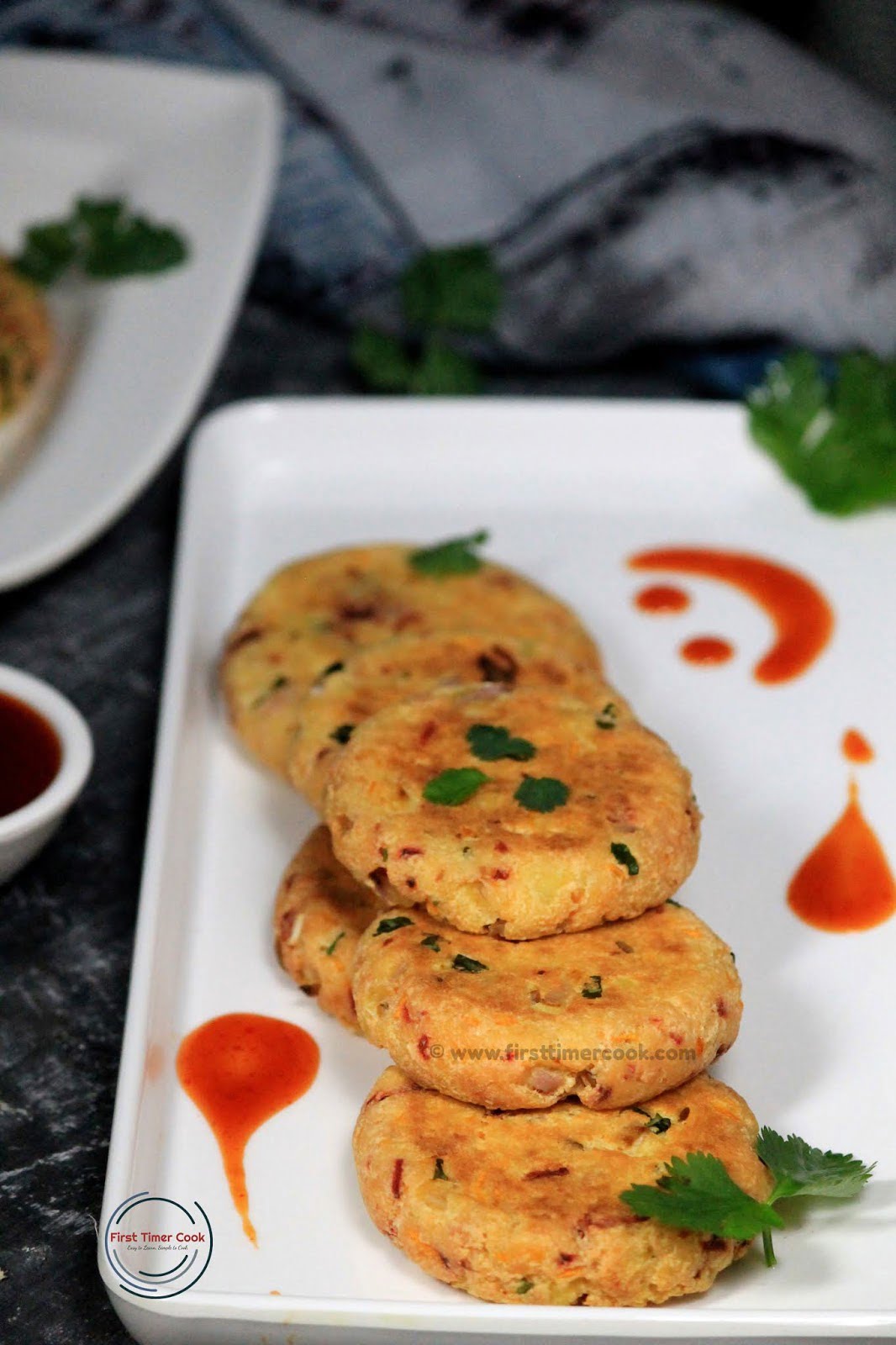 Author: Sasmita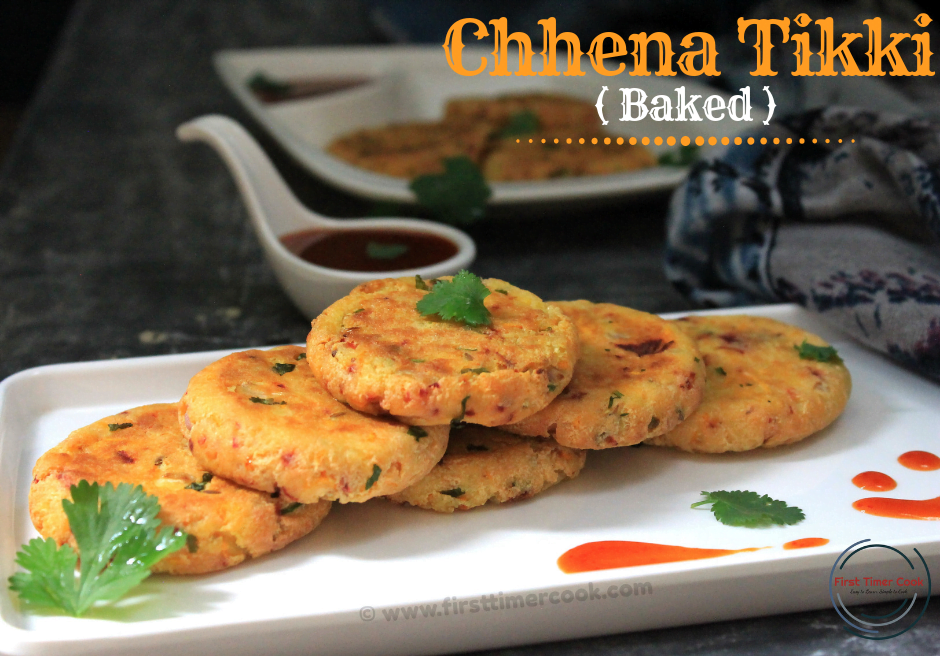 Baked Chhena Tikkis / Baked Cottage Cheese Patties
A kids friendly gluten free and baked snacks using chhena / cottage cheese
prep time: 20 minscook time: 20 minstotal time: 40 mins
ingredients:
Chhena 1 cup
Boiled potato (medium) 2 no.
Carrot (grated) 2 tbsp
Beetroot (grated) 2 tbsp
Onion (finely chopped) 1/4 cup
Cumin seed 1/4 tsp
Poha / flattened rice (powdered) 1/4 cup
Coriander leaves (finely chopped) 2 tbsp
Salt as needed
Oil for brushing
instructions
In a mixing bowl, first mash the boiled potatoes.

Next add grated carrot, beetroot, finely chopped onion, fresh chhena (crumble it if you have kept in refrigerator before), finely chopped coriander, cumin seed, powdered poha (flattened rice) and salt.

Mix till everything incorporated well and a smooth pliable mixture comes out.
Meanwhile, preheat the oven at 220 deg C.
Make equal size balls from the mixture and flatten each one to give tikki shape.
Place all the tikki over a greased baking tray keeping space in between.
Brush each tikki with little oil and bake for 10-12 minutes.
Flip each tikki now and again bake for another 10 minutes.
Serve these baked chhena tikkis with tomato sauce or green chutney !
NOTES:
Adjust the mixture if not set well to make tikkis accordingly by adding some more powdered poha.
Onion is optional. This can be totally skipped here.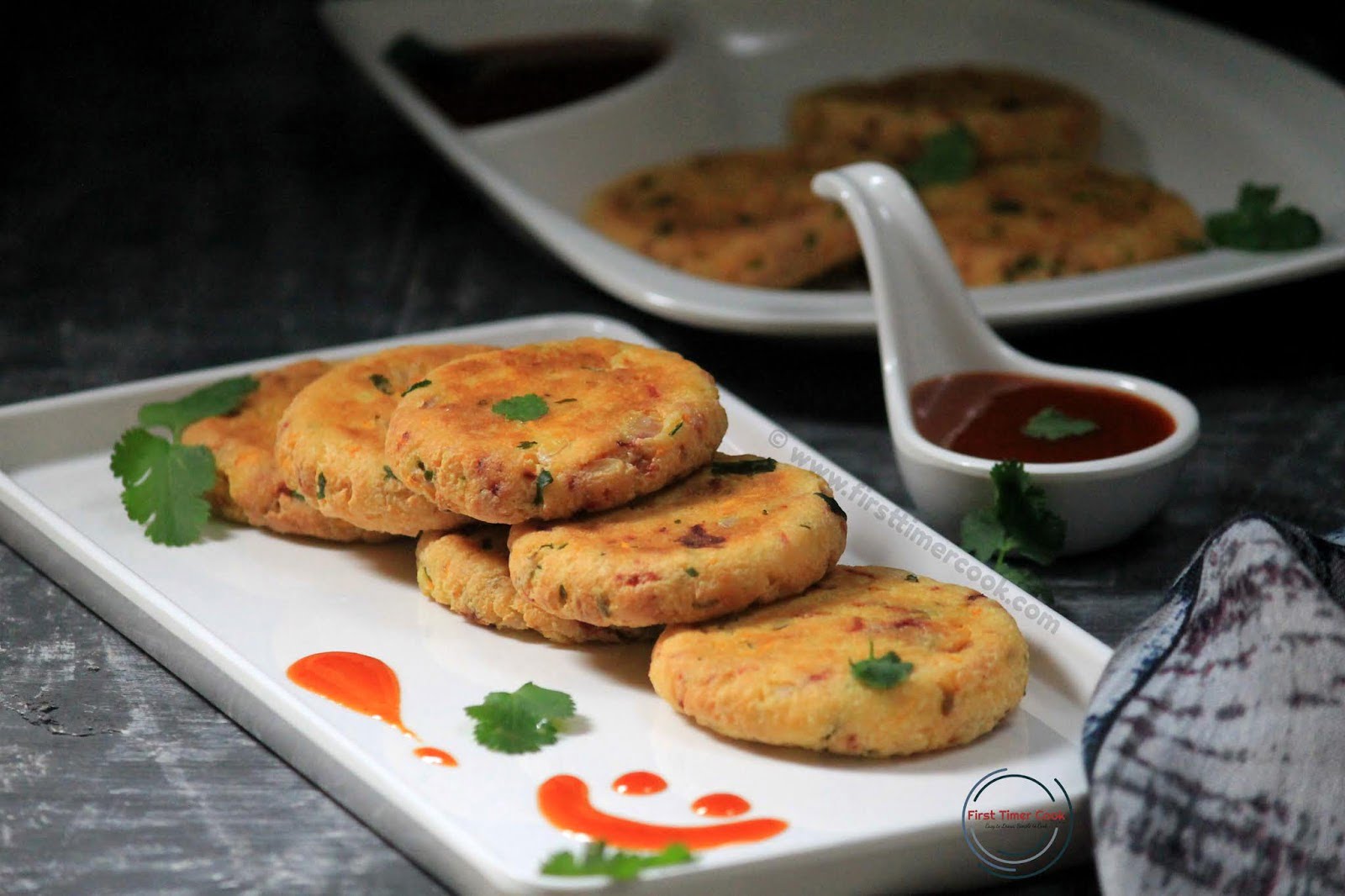 If you tried my recipe and enjoyed fully, then please share some pictures of your creation with me. Also give your valuable feedback either in the comment box below or tag me as @firsttimercook on Instagram. You may also follow me on Facebook, Pinterest, Twitter, Google+, Instagram and can subscribe for free to get new recipes directly into your inbox 😊


PIN for later :