Baghara cheapest jordan 4 full lace wigs adidas outlet black nike air max nike air max mens adidas yeezy 350 boost nike air max sale mens cheap jordan best nfl jerseys cheap wigs nike air jordan 1 low custom football uniforms nike air jordan 4 custom bowling jerseys nike air jordan shoesDahi is a healthy, nutritious side dish to enjoy, especially in the summer.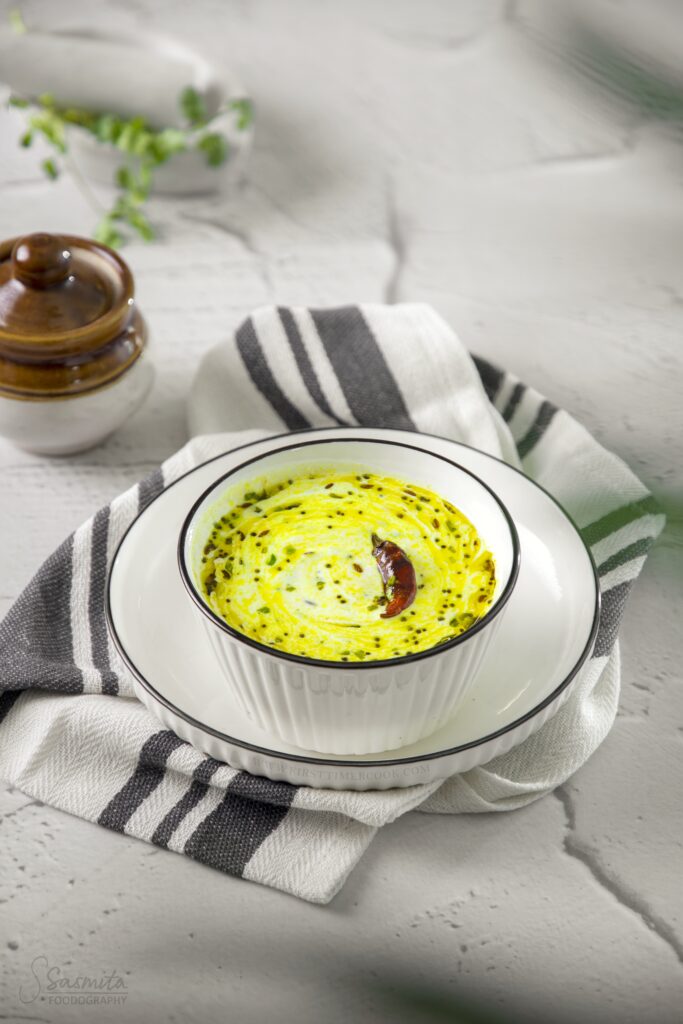 What is Baghara?
Baghara means Tempering.
Baghara Dahi is a popular Indian dish that originated in the state of Andhra Pradesh. People typically serve this Curd (yogurt)-based dish as a side dish with rice or roti. The dish is made by tempering yogurt with a mix of spices, which are sautéed in oil or ghee until fragrant and aromatic. The yogurt is then added to the tempered spices and cooked until it reaches a creamy consistency.
Baghara Dahi, otherwise called Baghara Mosaru, is a traditional dish from the South Indian cuisine of Andhra Pradesh. There are many variations of this dish, depending on the region and even the household that is making it. Some cooks add vegetables like cucumber or carrots to the yogurt mixture, while others use different spices or herbs to flavor it.
The spices used in Baghara Dahi can vary depending on the region and personal preference but typically include cumin, mustard seeds, curry leaves, turmeric powder, and red chili powder. Some recipes also call for the addition of onions, garlic, ginger, or tomatoes.
How can one make the Baghara Dahi?
To prepare this dish, the yogurt should be well-beaten and mixed with water to achieve the right consistency. First, mix the yogurt and chill it in the refrigerator. Then heat oil in a pan and add mustard seeds, cumin seeds, and fenugreek seeds. Allow the spices to crackle and add curry leaves, dried red chilies, and jaggery to the spiced oil. Pour the spiced oil over the yogurt and mix it well. You can also add crushed garlic or ginger to the spice mix.
The result is a cooling, creamy, and tangy dish that represents the best of South Indian cuisine in all its richness and flavor. Baghara Dahi is a simple, traditional dish that will leave you craving more with every bite.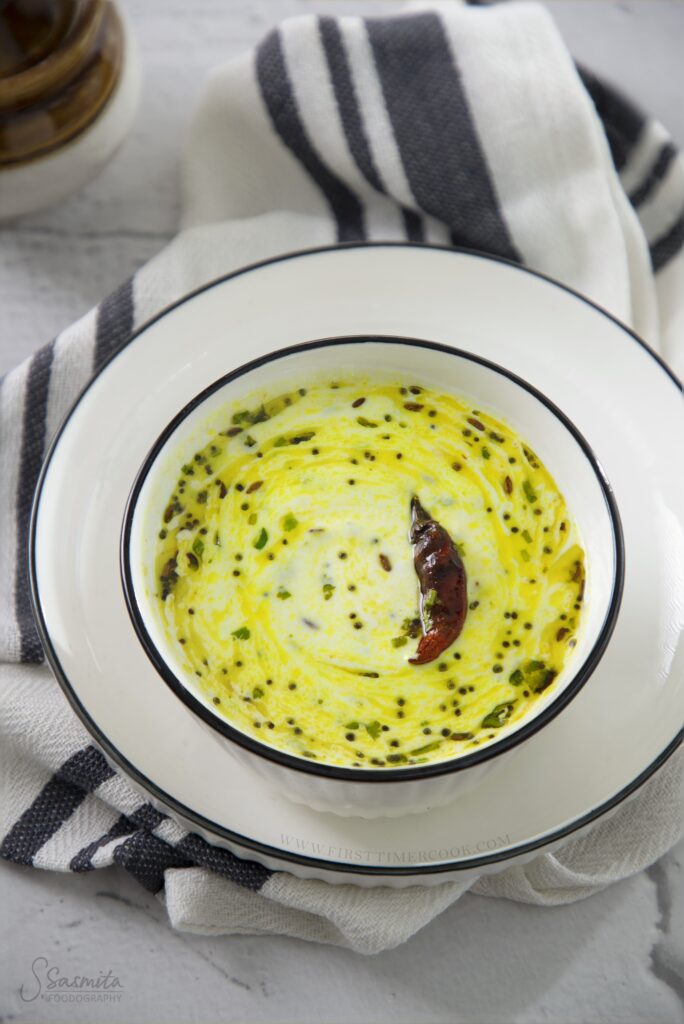 Serving suggestion –
Baghara Dahi often cools down on hot summer days and makes a perfect dish. It is also a common dish in various festivals and religious ceremonies. In fact, Baghara Dahi is so significant to South Indian cuisine that it has become a part of the holy meal served during Janmashtami, a Hindu festival that celebrates the birth of Lord Krishna.
Baghara Dahi has a tangy and slightly spicy flavor, which pairs well with the mild sweetness of the yogurt. Both vegetarians and non-vegetarians can enjoy this simple yet flavorful dish.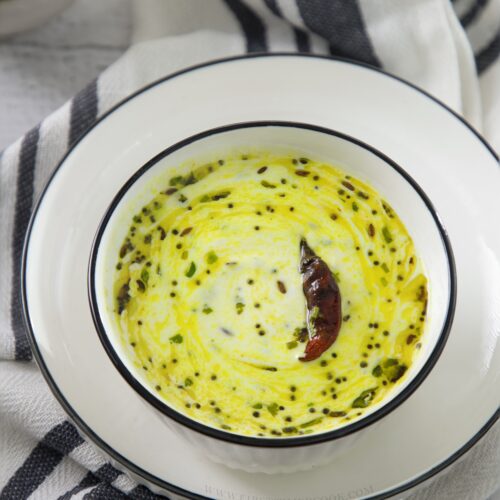 Baghara Dahi (Indian style tempered yogurt)
Baghara Dahi is a healthy, nutritious side dish to enjoy, especially in the summer.
Ingredients
2

cup

Dahi (curd)

1

tsp

Green chili (finely chopped)

1

tbsp

Coriander leaves (finely chopped)

½

tsp

Cumin seeds

½

tsp

Mustard seeds

1-2

no.

Whole red chili

¼

tsp

Turmeric powder

1

pinch

Asafoetida

Salt

as needed

½ tsp

Sugar
Instructions
Put dahi (curd) in a mixing bowl and whisk until smooth.

Add asafoetida, mustard seeds, cumin seeds and whole red chilies and let it crackle.

Then add finely chopped green chilies and coriander leaves and saute for 2-3 seconds.

Turn off the heat and add this mixture to the whisked yogurt along with sugar and salt and mix gently.

Keep covered in the refrigerator until ready to serve.

Serve as a side dish with steamed rice or even khichdi!
Notes
Adjust the spiciness as desired!