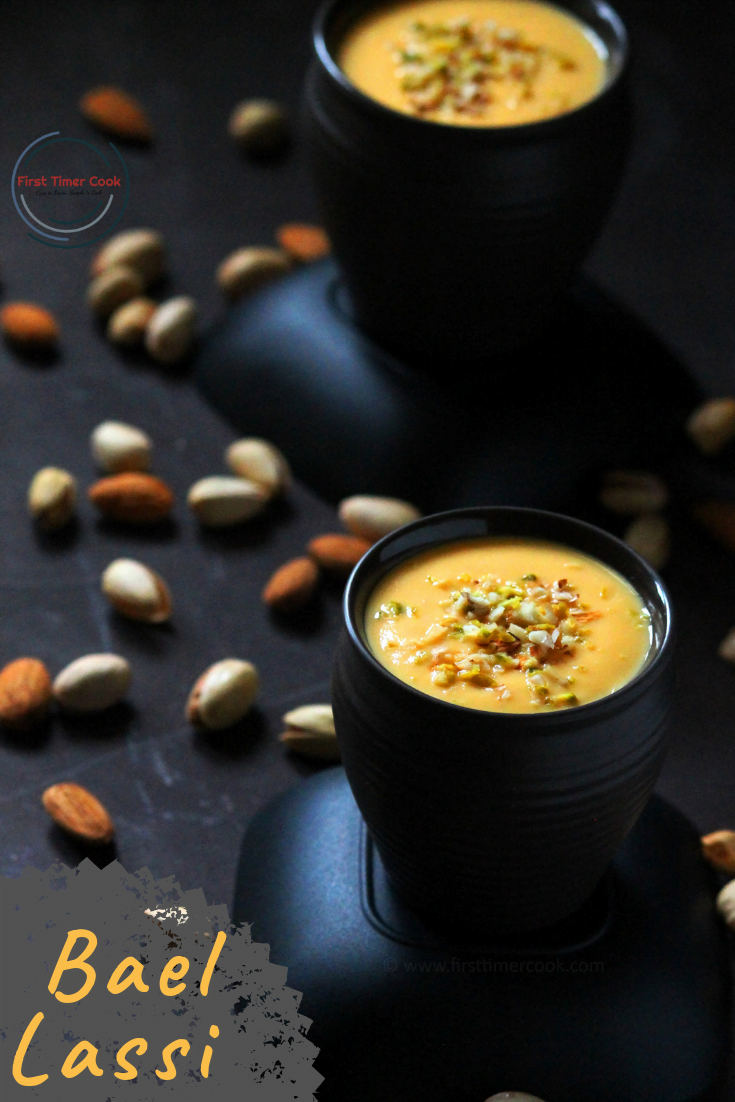 Wish you all here a very happy Pana Sankranti in advance !
Pana Sankranti is an important day in Odisha state of Indian subcontinent which is also named as Mesha sankranti, Maha vishubha sankranti and even Meru sankranti. Odias observe beginning of their New Year on this day because of its astronomical significance. It also marks the onset of ensuing summer season. On this day people of this state offer pana in between friends and relatives as a gesture of goodwill. And that pana is prepared using some bael pulp which I have shared already in another post. Because of offering of pana on this day, this sankranti is commonly known as Pana Sankranti.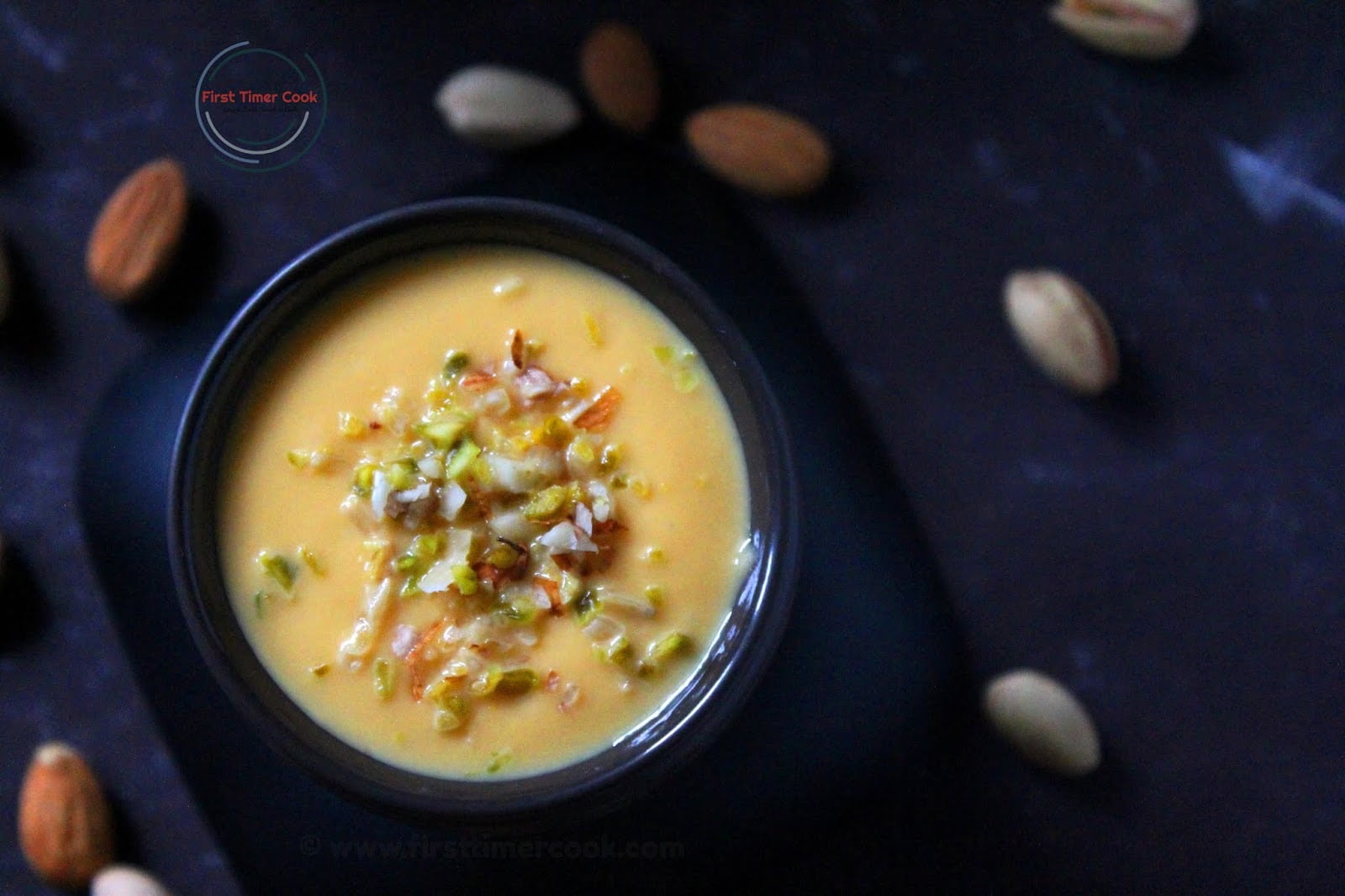 Well, this year I have prepared some lassi using this bael pulp, as Bael Lassi although the bael pana is loved by all at my place. Lassi is a yogurt-based Indian drink served chilled, which is either sweet or salted or with some very simple spices. The most basic lassi is just the plain one with yogurt and salt (SALTY version) / yogurt and sugar (SWEET version). To make a super delicious and rich lassi, one should always use plain whole milk yogurt which is thick and not watery kind. Here also with some simple ingredients one can thoroughly enjoy this bael lassi. Just blend everything and serve, it is this much simple and quick too. This summer definitely try and enjoy this bael lassi which is filled with the richness of yogurt, the sweetness of bael, flavors of different spices. Some more lassi recipes which I have already shared are as –
Recipe Card for 'Bael Lassi' :

summer drink, beverage, bael, lassi, bael lassi, yogurt
beverage, bael, lassi, gluten free
Indian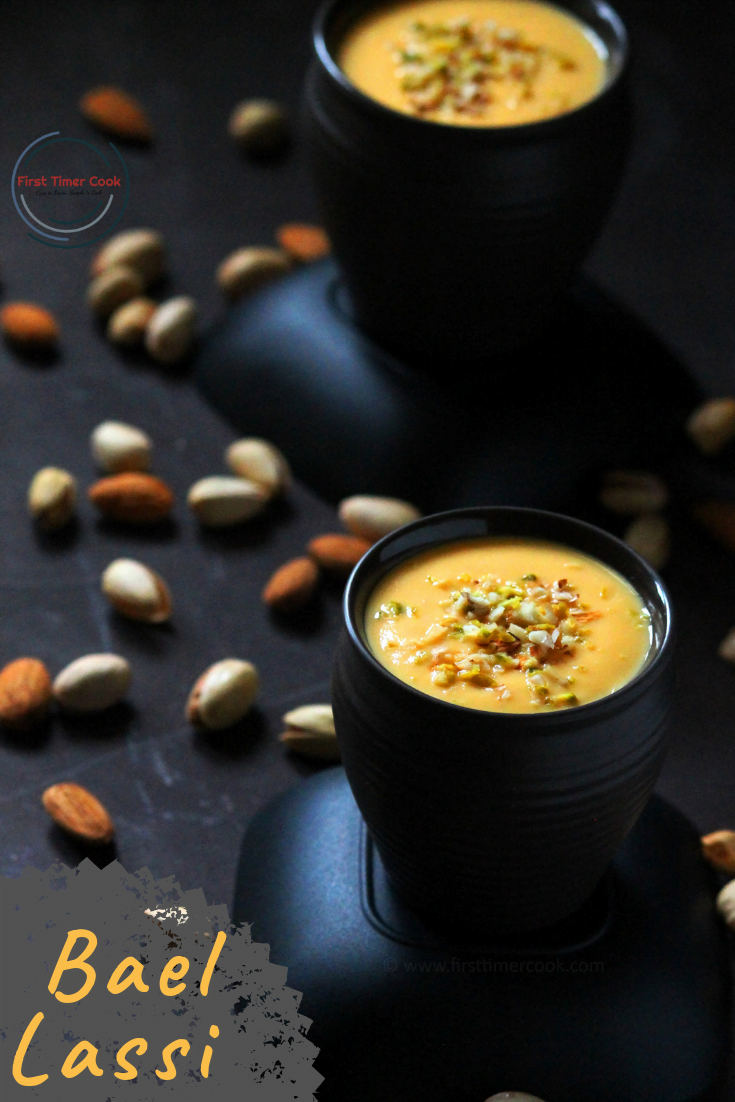 Bael Lassi
Indian summer drink filled with the richness of yogurt, the sweetness of bael, flavors of different spices
prep time: 20 Mcook time: total time: 20 M
ingredients:
Bael pulp 2 cup
Yogurt 1.5 cup
Black pepper powder 1/4 tsp
Cardamom powder 1/2 tsp
Chopped nuts for garnishing
Sugar as needed
Ice cube few
Salt as needed
Milk / water as needed
instructions:
First break the hard outer surface of the bael fruit.
Using a spoon, take out all the pulp into a bowl.
Gently start mashing the pulp using hand.
Then pour water little by little and continue to mash all together.
Strain the pulp-water mixture through a strainer into another bowl, discard the seeds and fibers.
Take 1 cup of bael pulp along with rest ingredients listed in a mixing bowl / jar.
Whisk everything until smooth.
Add milk or water if the lassi is too thick.
Pour to serving glasses.
Garnish with chopped nuts and serve chilled !
NOTES:
If the bael pulp is too sweet, then just omit the addition of sugar.
Adjust the thickness of the lassi by adding less or more water / milk.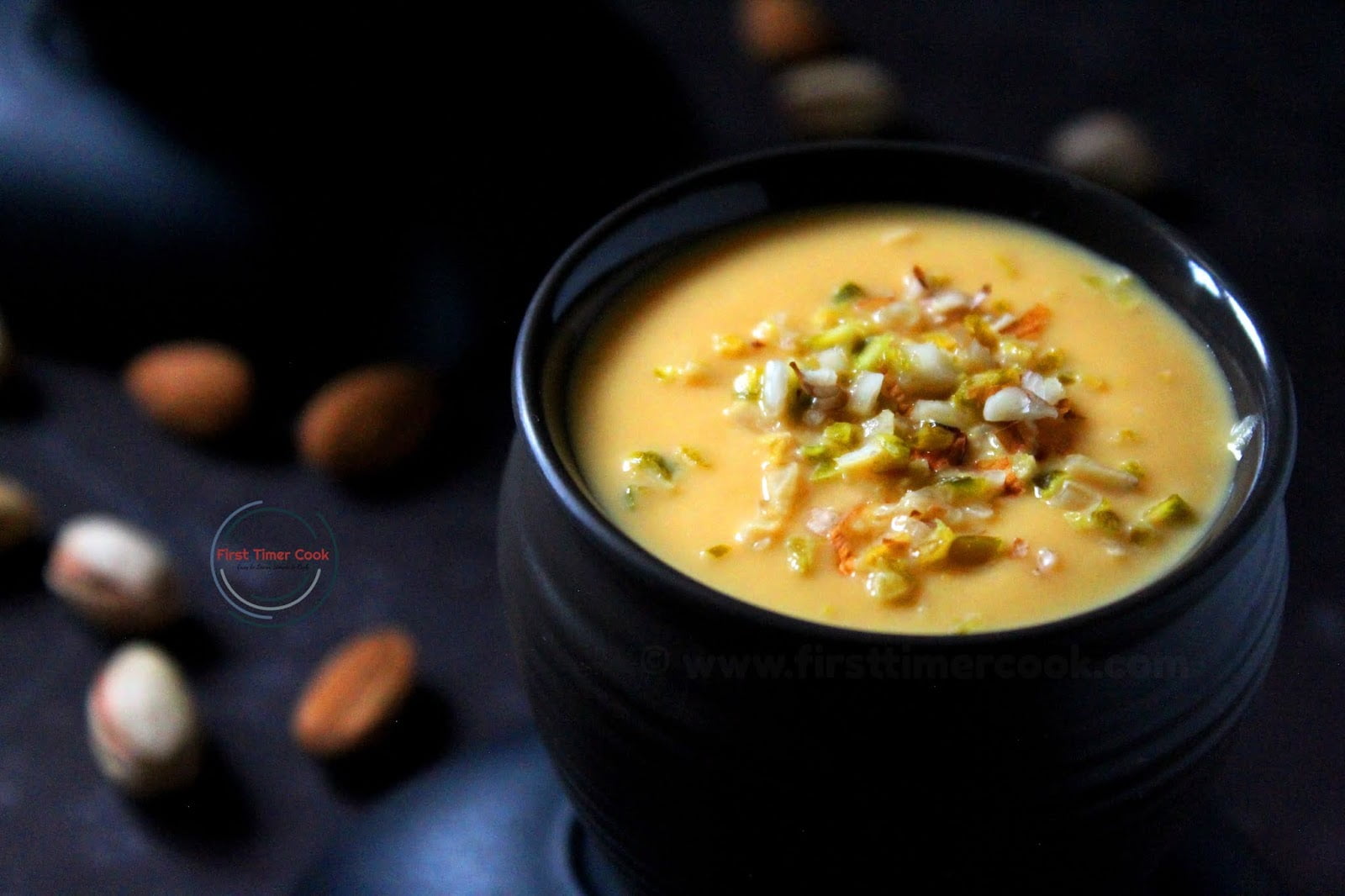 If you tried my recipe and enjoyed fully, then please share some pictures of your creation with me. Also kindly rate the recipe below, give your valuable feedback either in the comment box below or tag me as @firsttimercook on Instagram.
You may also follow me on Facebook, Pinterest, Twitter, Google+, Instagram and can subscribe for free to get new recipes directly into your inbox 😊

PIN for later :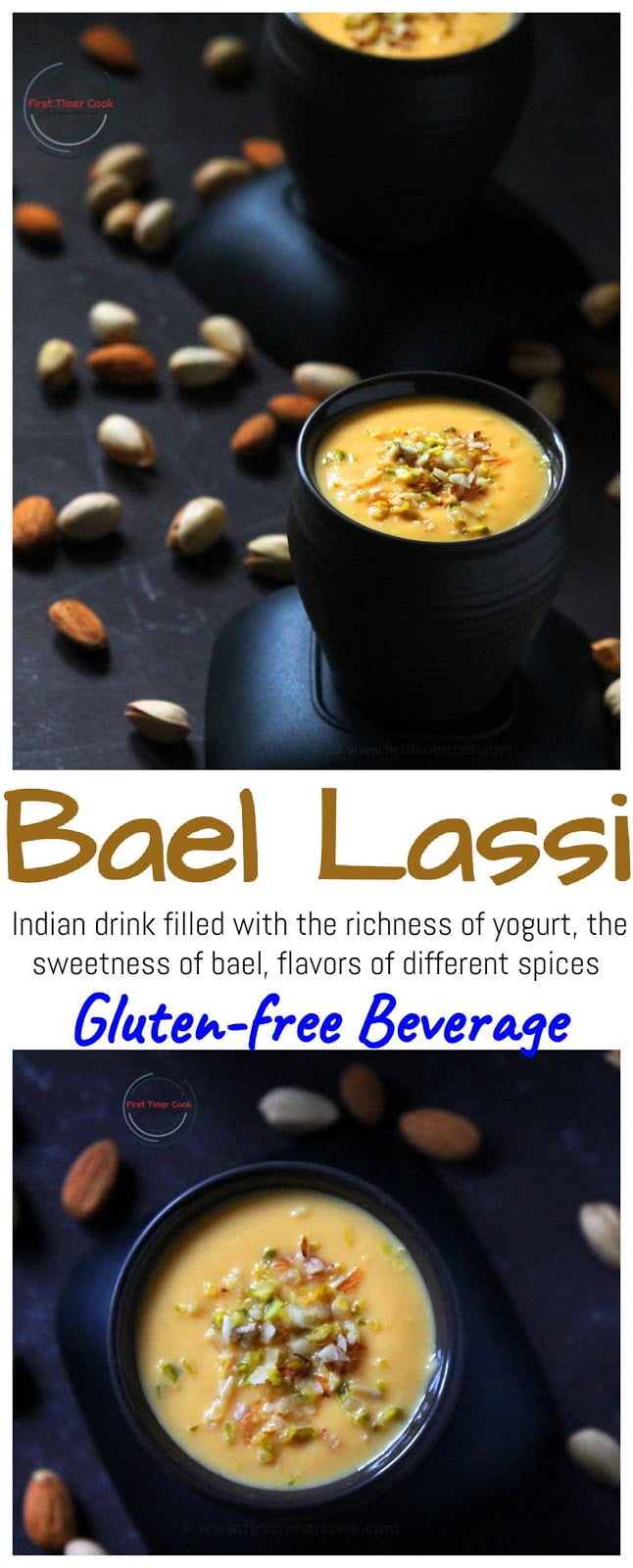 This 'Bael Lassi' is contributed for 64th Healthy Wellthy Cuisines where the theme is 'Lassi masti at HW'. Here are more similar recipes shared by our Healthy Wealthy Group members as Saffron Dry Fruit Lassi, Plain Sweet Lassi,
Strawberry Rose Lassi, Java Plum Salt Lassi, 2 Flavour Rose and Mango Lassi, Cucumber Lassi, Pineapple Mint Lassi.