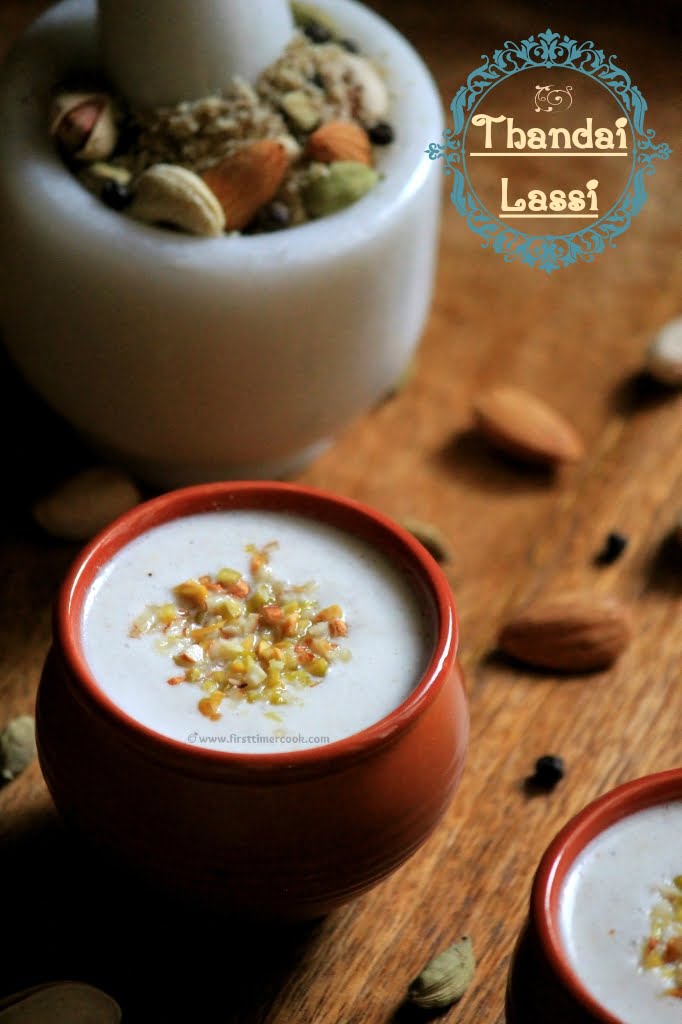 In India Holi is a national celebration where children and adults play games in the streets, throwing beautiful vibrant colored powder (gullal) at each other. While most of the Indian festivals involve some degree of rituals, Holi is all about fun, revelry and mouth-watering delicacies. During Holi all people rejoice with colors, foods, and drinks to express happiness and symbolically celebrate life with the victory of good over evil. The festival of colors, as it is better known as, is the most awaited and liked festival for people of all ages.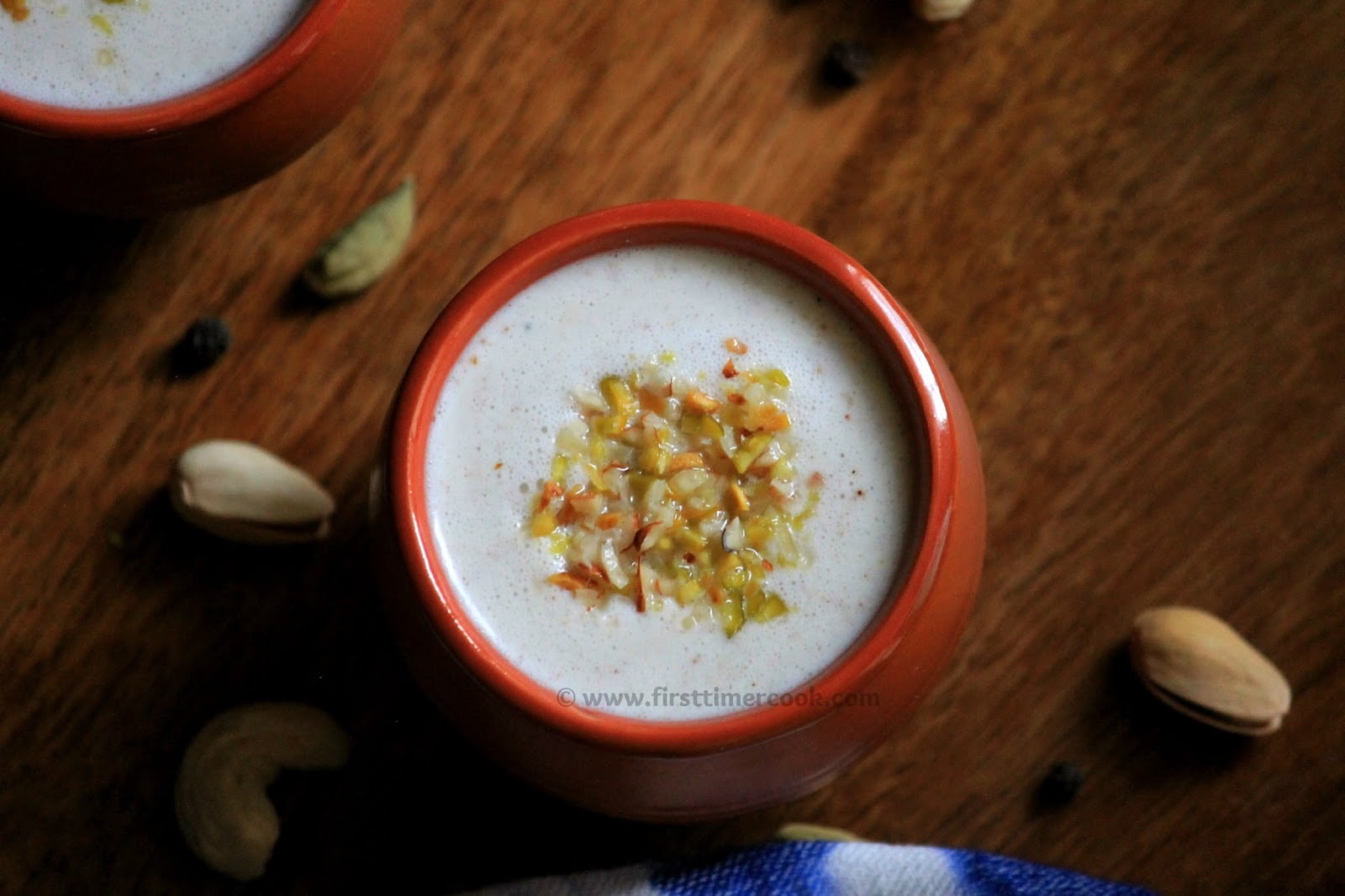 Families exchange a variety of sweets, while traditional and special dishes are given the Holi treatment fresh flavors. People celebrate the festival by smearing colors on each other and then head to the dining area to feast on special Holi delicacies. There are many Indian specialties that are made only on Holi, including sweets and snacks with Thandai and yummy savory snacks. This year, also I have come up with a refreshing cold beverage with a fusion touch of thandai masala powder to celebrate Holi known as Thandai Lassi.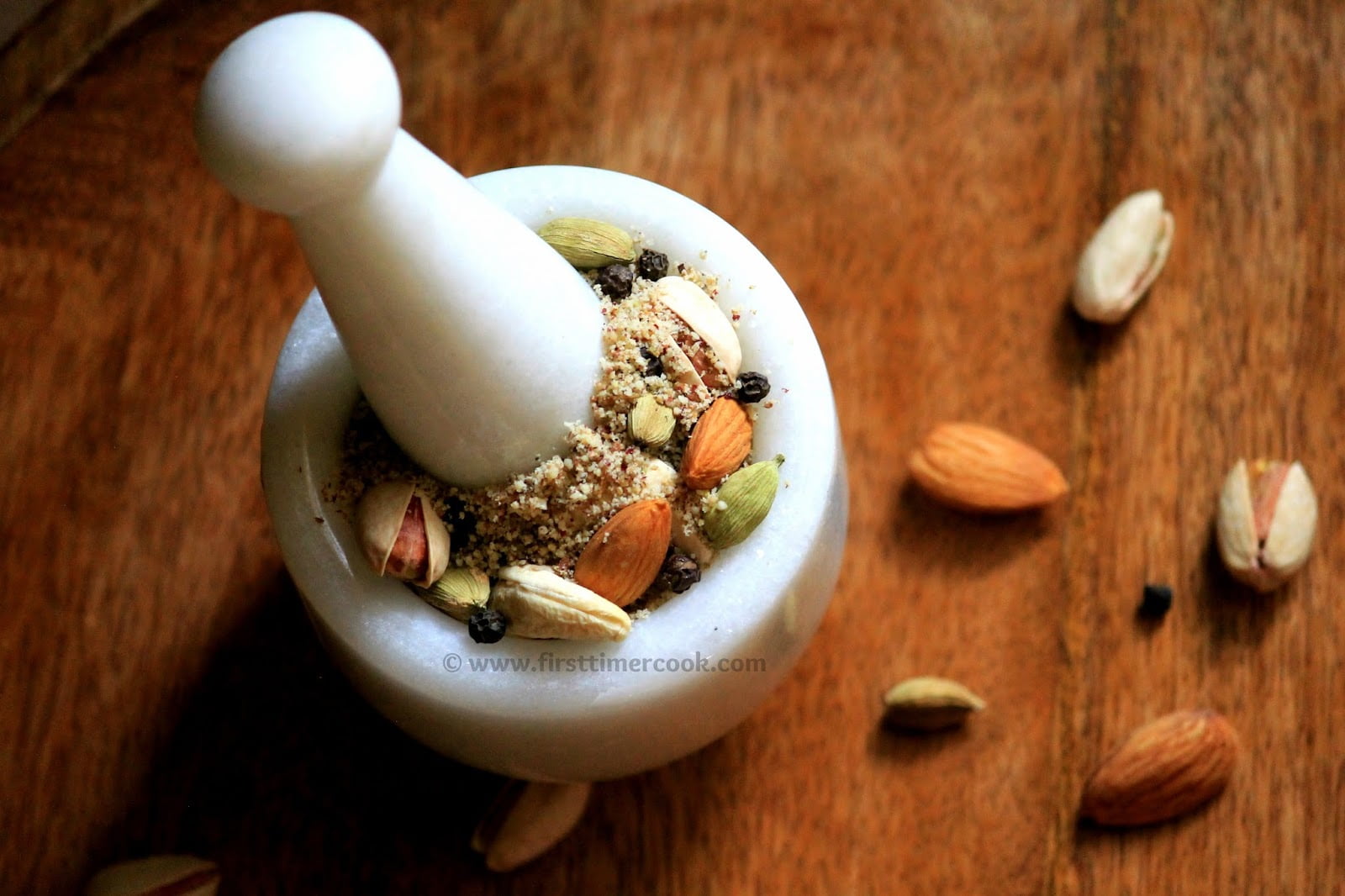 Well, Lassi is a chilled sweet yogurt drink which is a traditional drink of North Indian state of Punjab, but it is popular world wide. For the celebration of holi, I have added the thandai masala powder as a flavoring while preparing the lassi. The preparation of this flavorful thandai lassi is so easy and quick. Within a few minutes of preparation, one can relish this cold beverage. Surely this thandai lassi will be loved by everyone as compared to any plain, minty or fruity flavored lassi on the upcoming Holi festival. So below is the details method of preparation of this luscious cold beverage Thandai Lassi.
Preparation Time : 5 mins | Cooking Time : 0 mins
Ingredients :
| | |
| --- | --- |
| Ingredients | Measurements |
| Yogurt (chilled and thick) | 2 cup |
| Milk (chilled) | ¼ cup |
| | 4 tbsp |
| Sugar | 3 tbsp |
| Rose water | 2-3 drop |
| Chopped nuts | For garnishing |
Method :
In a blender jar take thick yogurt, milk and sugar.
Whisk it thoroughly for at least 3-4 minutes till the sugar dissolves.
Add the thandai masala powder and rose water.
Whisk it again to create a frothy layer.
Pour into serving glasses, put some chopped nuts and serve chilled immediately !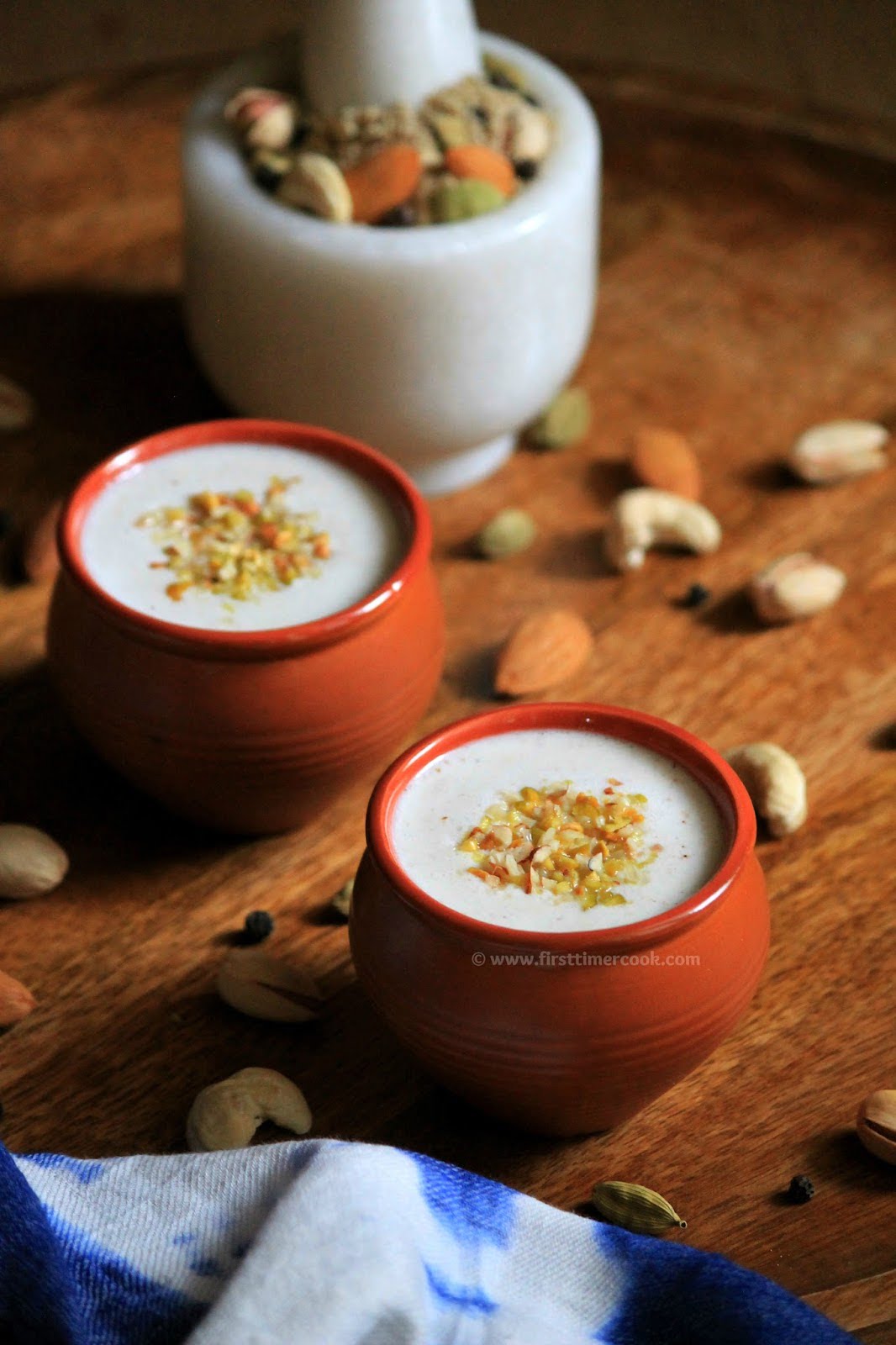 Notes :
The amount of milk can be adjusted depending on the desired consistency of lassi.
Curd and milk should be chilled.

PIN for later :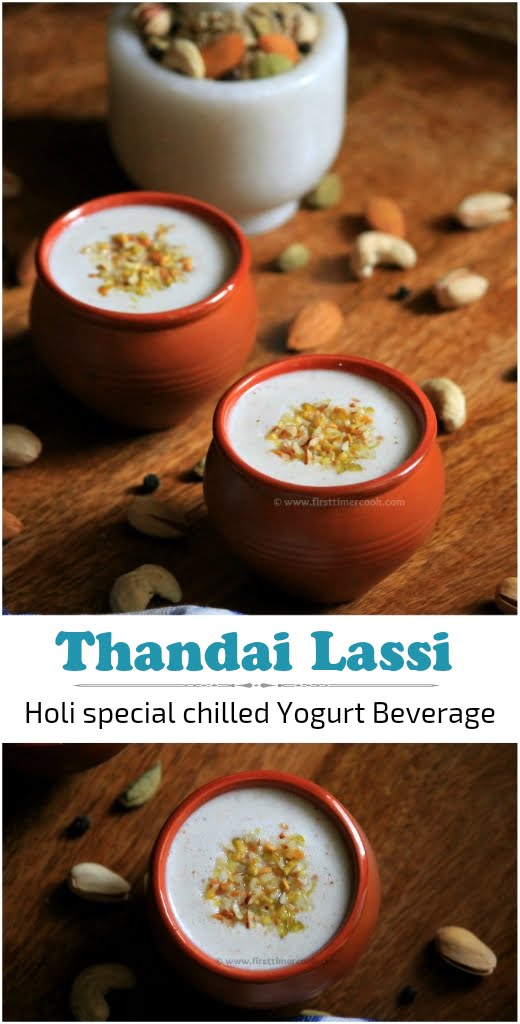 This 'Thandai Lassi or Holi special Yogurt Drink' is contributed for 43 Healthy Wellthy Cuisines where the theme is 'Holi with Fusion'. Here are more similar recipes shared by our Healthy Wealthy Group members as Thandai flavoured cookies, Thandai Mousse, Mini Rasogolla Rava thandai.