You must have heard 'scrambled egg', 'scrambled tofu' before; but scrambled cauliflower, have you heard of it ?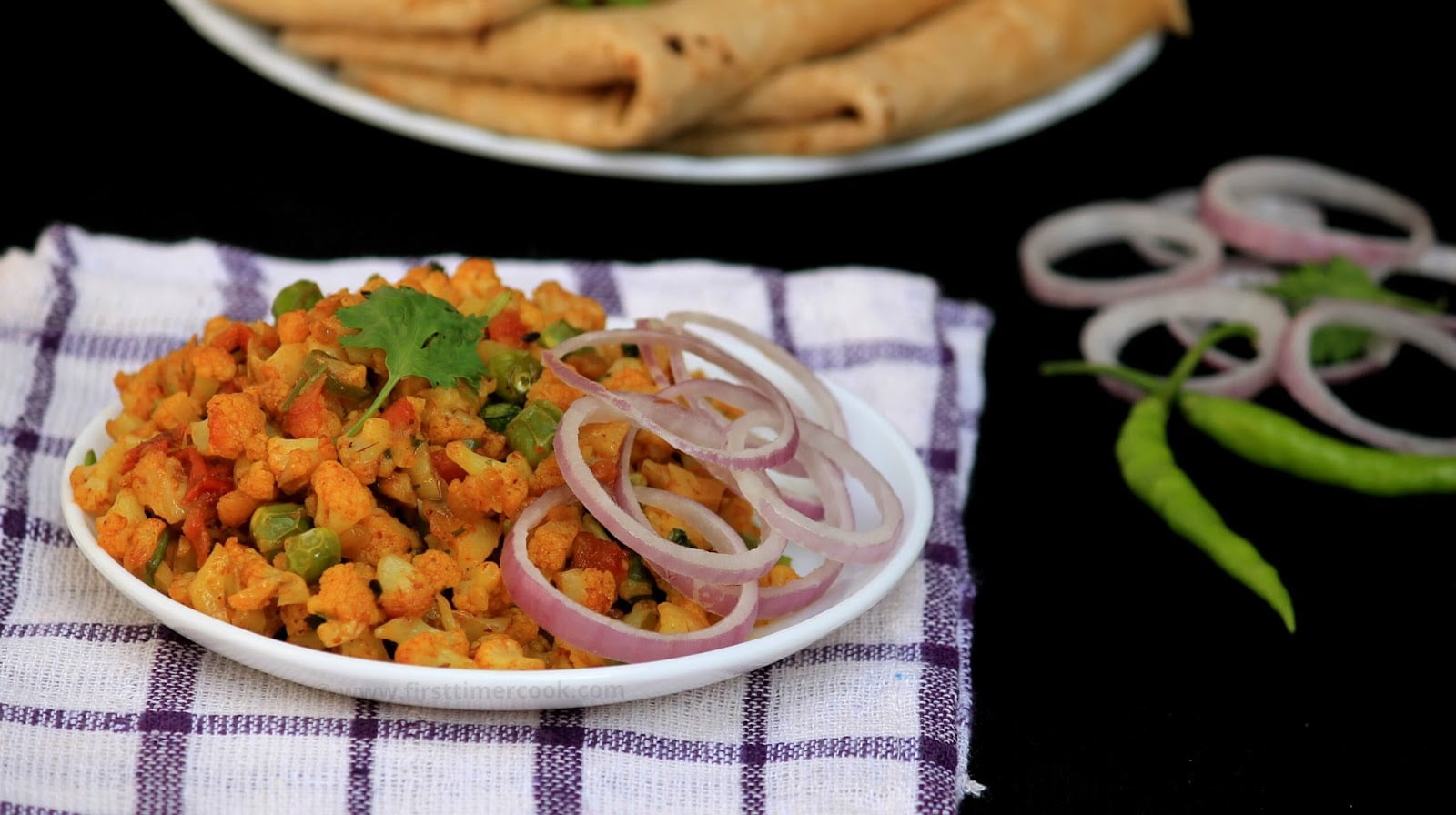 Well, today's post is about the 'scrambled cauliflower'. Turn the cauliflower into a scramble ! This is an awesome healthy vegan dish as a substitute for scrambled egg. This colorful and delicious dish can have variety of flavors and textures.
Grate the cauliflower or just cut into smaller florets (1/4 inch size). Whatever be the texture of the cauliflower, always be careful not to overcook the cauliflower, let the crunchiness retain after cooking. This cauliflower scrambled is really a simple, healthy, delicious and colorful dish. If you are in a hurry, then this one is the perfect recipe. It doesn't take more than 15 minutes to prepare.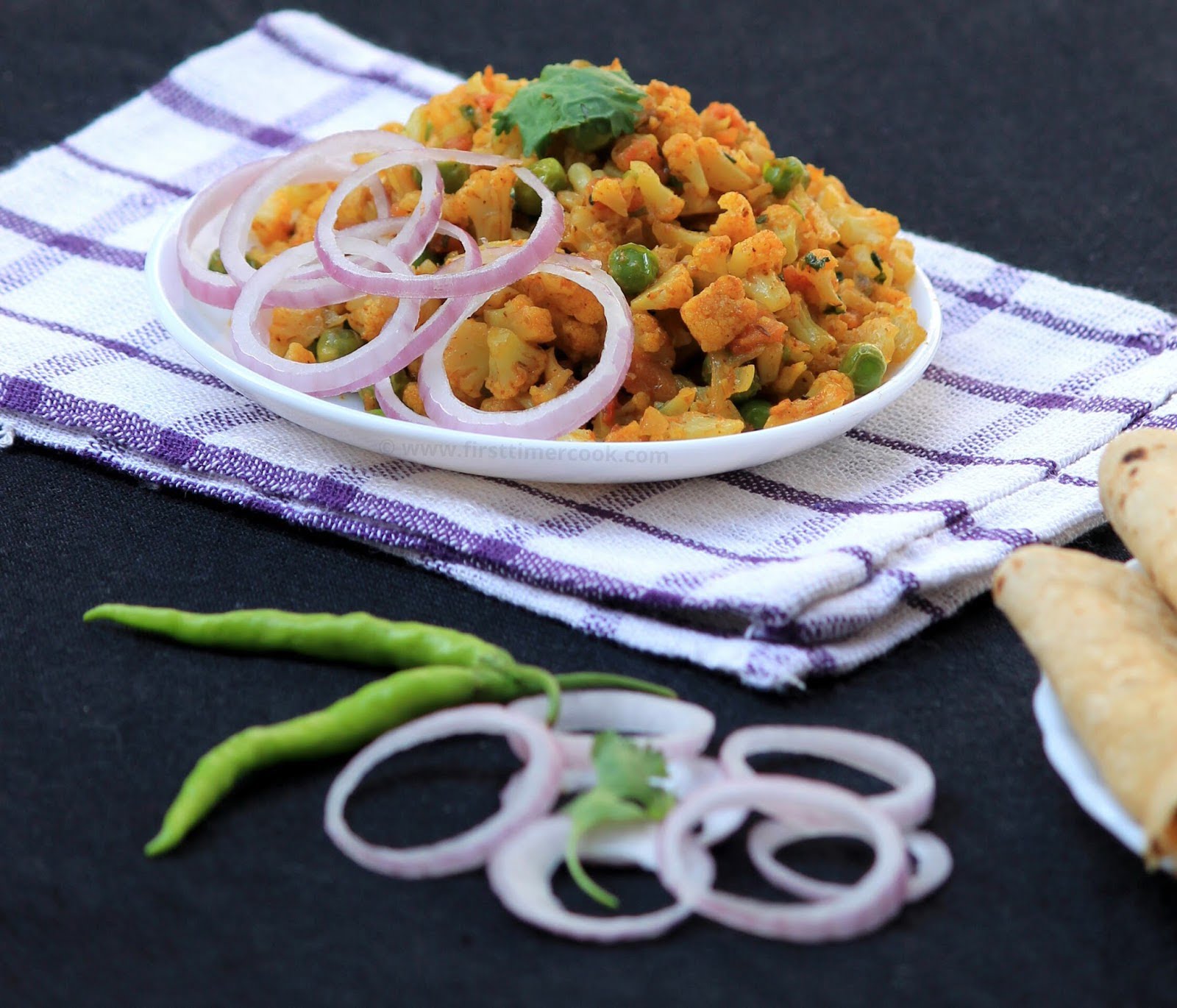 Preparation Time : 5 mins | Cooking Time : 8 mins
Ingredients :
| | |
| --- | --- |
| Ingredients | Measurements |
| Cauliflower (medium head) | 1 no. |
| Red and green bell pepper (chopped) | ½ cup |
| Green pea | 2 tbsp |
| Onion (chopped) | ¼ cup |
| Green chilies | 2 no. |
| Spring onion (chopped) | 1 tbsp |
| Cumin seed | 1 tsp |
| Turmeric powder | ½ tsp |
| Coriander leave (chopped) | 1 tbsp |
| Oil | 1 tbsp |
| Salt | As needed |
​Method :
Remove stem from cauliflower. Wash properly and cut into about 1/4 inch florets. You may also grate the cauliflower without cutting.
Heat oil in a pan over medium heat. Add cumin seeds.
When seeds start spluttering, then add chopped green chilies and onion and saute until translucent.
Add green peas, chopped chopped and green bell pepper. Cook for 2 minutes more.
Now add turmeric powder and salt. Mix well.
After 1 min, add cauliflower. Stir it all together to well coat. Cover and cook for 4-5 minutes.
Add chopped green onions and coriander leaves. Gently mix everything.
Remove from heat and serve as breakfast with phulka or wrap into a tortilla or put as layer on sandwiches !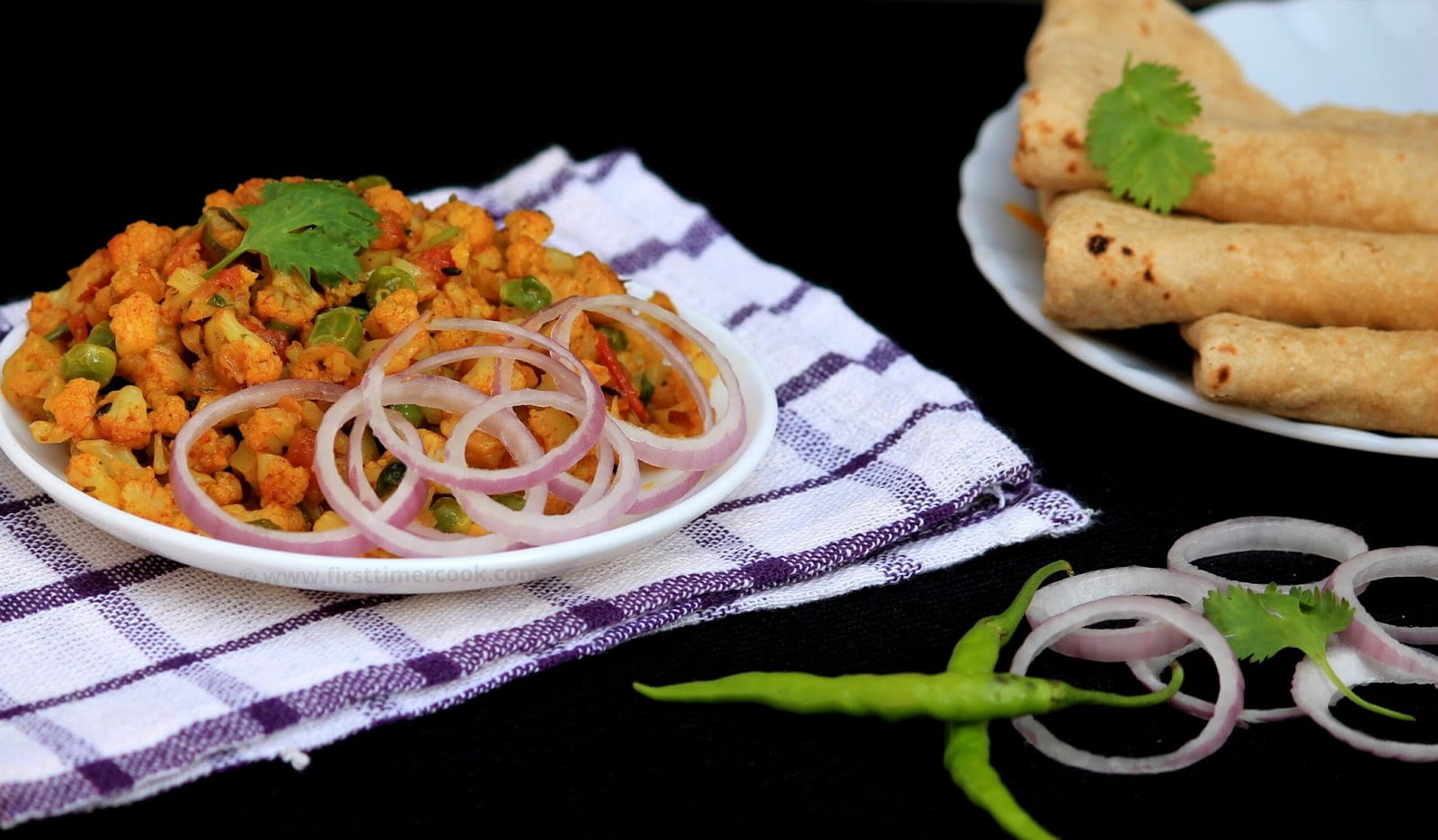 Notes :
Be careful not to overcook the cauliflower; let it retain just a bit of crunch.