PAPAYA – a vegetable when used before ripening, and a fruit once ripen 😉 .
I always prefer to eat fruits because we can be much benefited by all the goodness that nature offers through these amazing sources. Normally we eat chopped papaya as it is or use them in fruit chat, fruit salad etc. I never tried my hand in making halwa using ripe papaya before.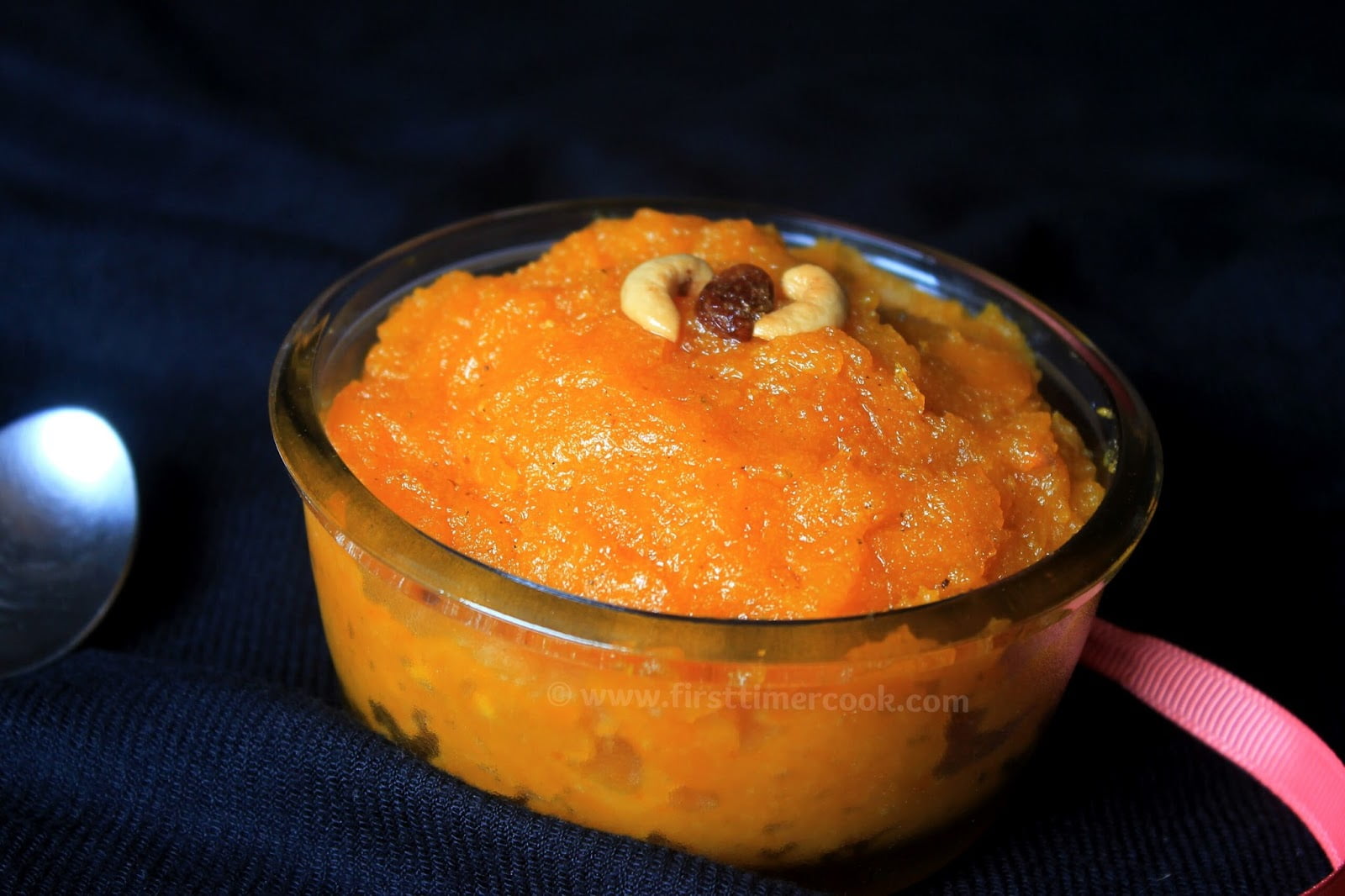 The process and the consistency of the halwa is similar to any other halwa. But yes, this papaya halwa is healthy version of halwa. Because this halwa mainly needs very ripe papaya as the main ingredient which is naturally already sweet. So addition of sugar is less which results in a healthy as well as low calorie dessert. If very ripe papaya or sweetened papaya is not available, then sugar content in the halwa has to be a bit high. Preferably grated papaya goes very well for this halwa as it can easily cook and no need of mashing for smoothness of the halwa.
So you need to try this dessert to see how papayas can be made into such a delicious as well as healthy dessert.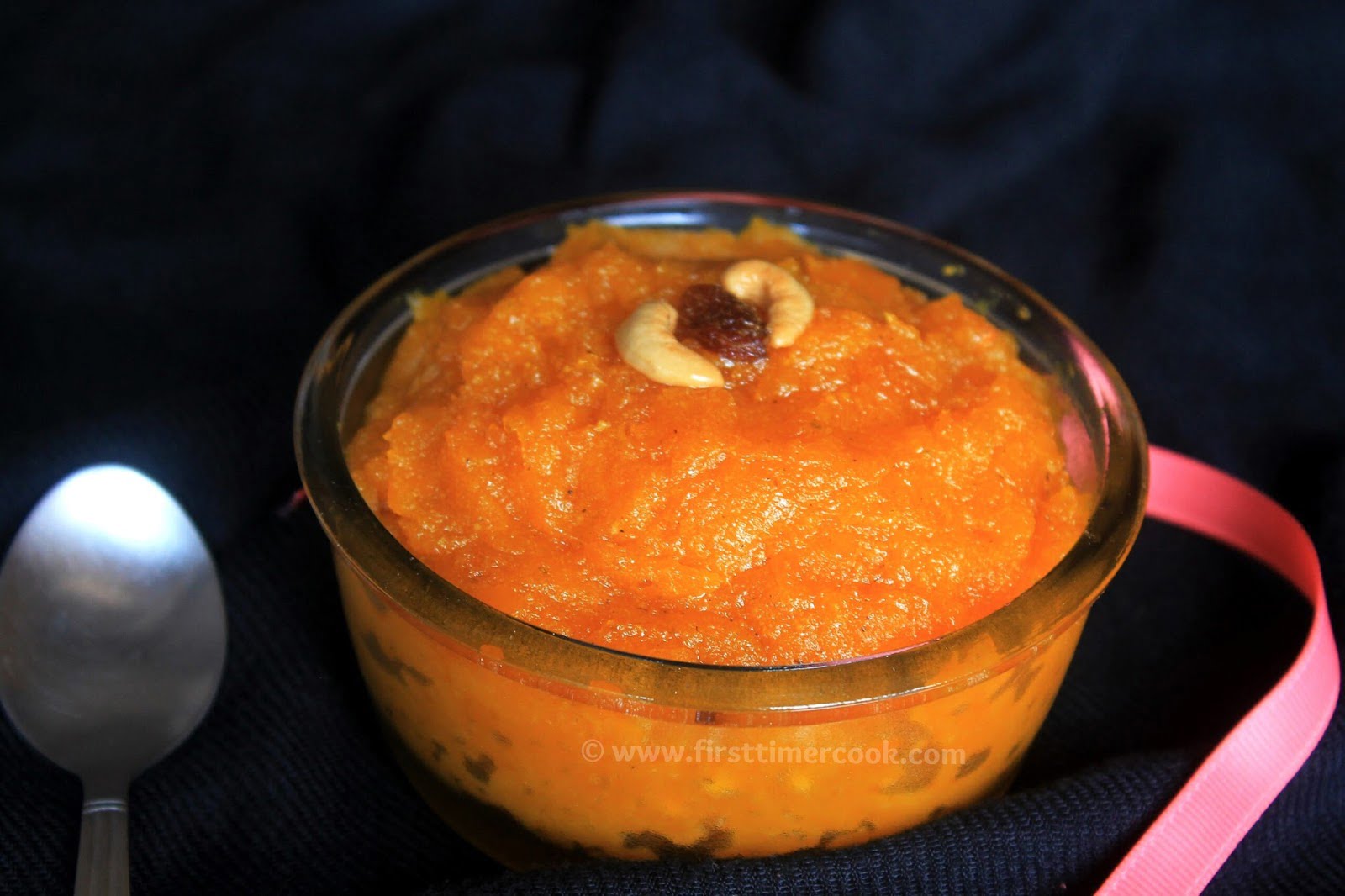 Preparation Time : 15 mins | Cooking Time : 30 mins
Ingredients :
Ingredients

Measurements

Papaya (very ripe and small)

Or (grated)

1 no.

Or 2 cup

Sugar

2-3 tbsp

Milk powder

1 & ½ tbsp

Cardamom powder

¼ tsp

Ghee

2 tbsp

Cashew and raisin

For garnishing


​Method :
Wash the papaya very well and peel completely.
Slice them length wise and then remove the seeds from each slice.
Grate them. Since these are much ripe, there may be difficulties while grating. So instead of grating, just chop the slices finely.
Now heat ghee in a wide heavy bottom pan.
Add grated papaya. Stir and cook on a low flame.
Stir in between and continue cooking till the papaya releases it's juice and changes its color.
Add sugar, stir well and cook further on low flame.
If chopped papayas are used, then mash the papayas by the help of a potato masher. Otherwise, just skip this step.
When these papayas starts thickening a bit, then add milk powder and cardamom powder.
Mix well and continue cooking with stirring occasionally till halwa consistency reaches.
Switch off the flame.
Garnish with cashews, raisins and serve these yummilicious papaya halwa warm or chilled !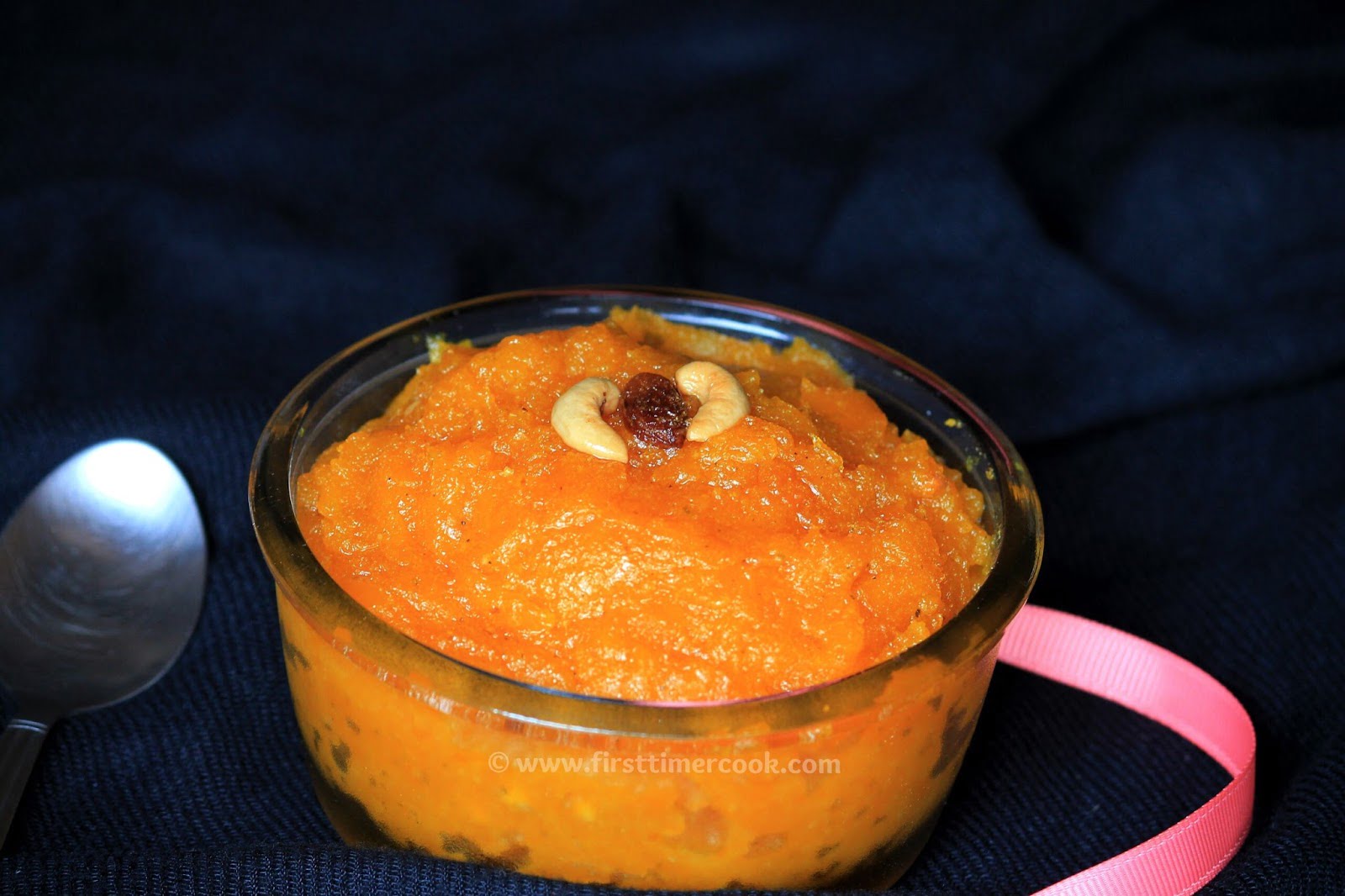 Notes :
Sugar quantity can be varied depending upon the sweetness of the papaya.
Grated or finely chopped papaya can be used, but prefer to use grated papaya.