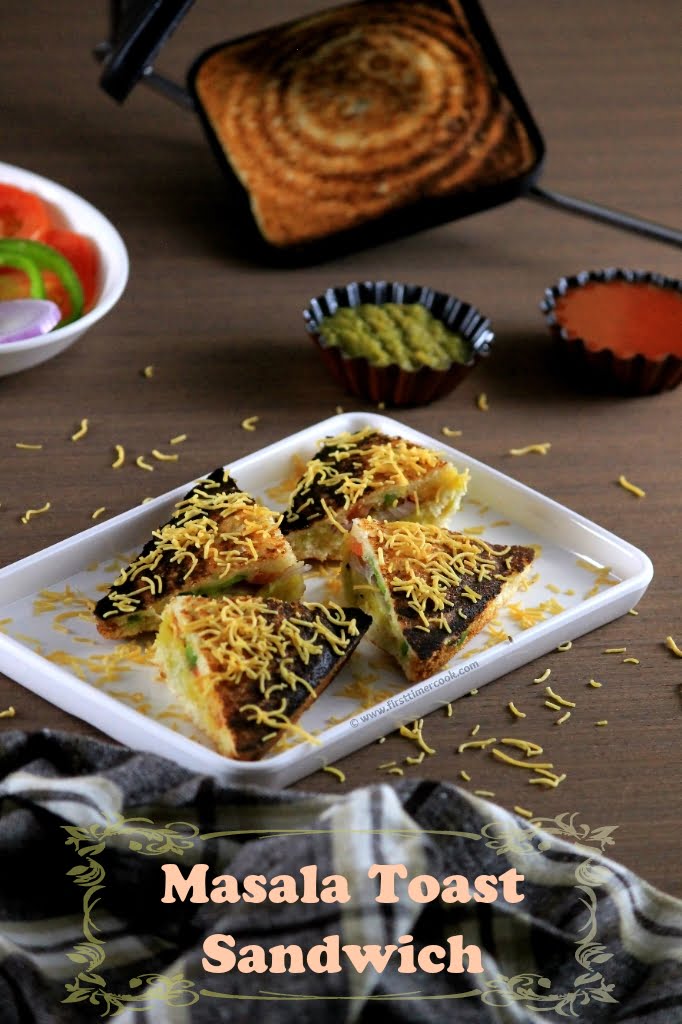 Street food is exactly what the word conjures up that food available in a public place such as from a vendor on a street. Typically street food is the term that signifies the widely available range of ready-to-eat food or beverage sold on the street or other public places like in market, park etc. It is sold by a vendor from a portable stall, cart or food truck. Some street foods are regional but many are not. Many street foods spread beyond their place of origin and are enjoyed locally for their exotic or unusual ingredients and flavors. Most street foods are considered both finger food and fast food and are more reasonably priced than restaurant meals. According to a study, around 2.5 billion people worldwide eat street food every day.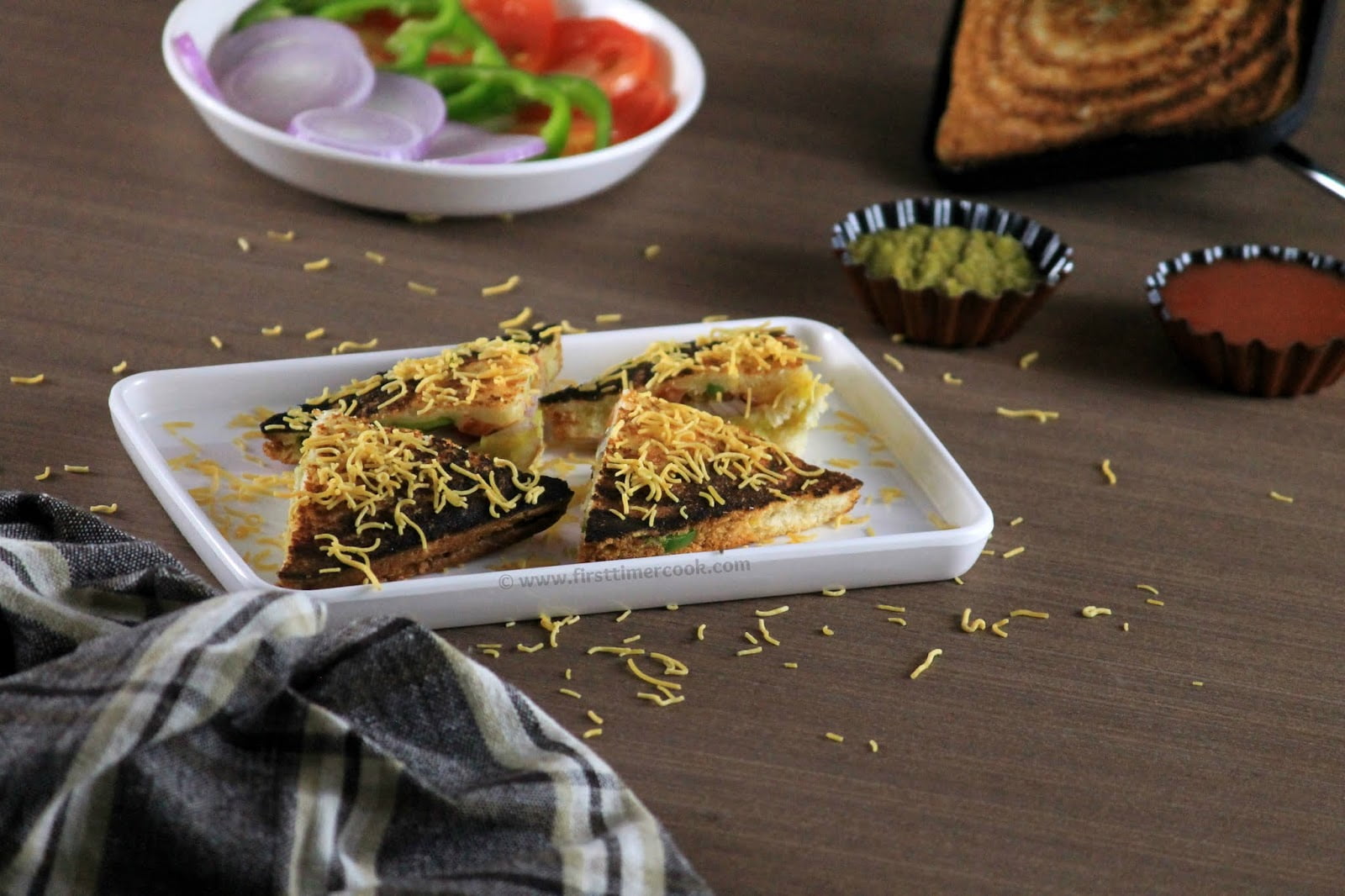 People enjoy street food for a number of reasons as for a quick, inexpensive bite on the run, to sample flavorful local or exotic food in a social setting, to experience new ethnic cuisines, to support entrepreneurs, small food businesses and local vendors as well. Well, this post is all about the famous Mumbai street style masala toast sandwich that too in a flame toaster ??.This toast sandwich is very popular snack across Mumbai. Anyone can find these at all corners and stalls of Mumbai.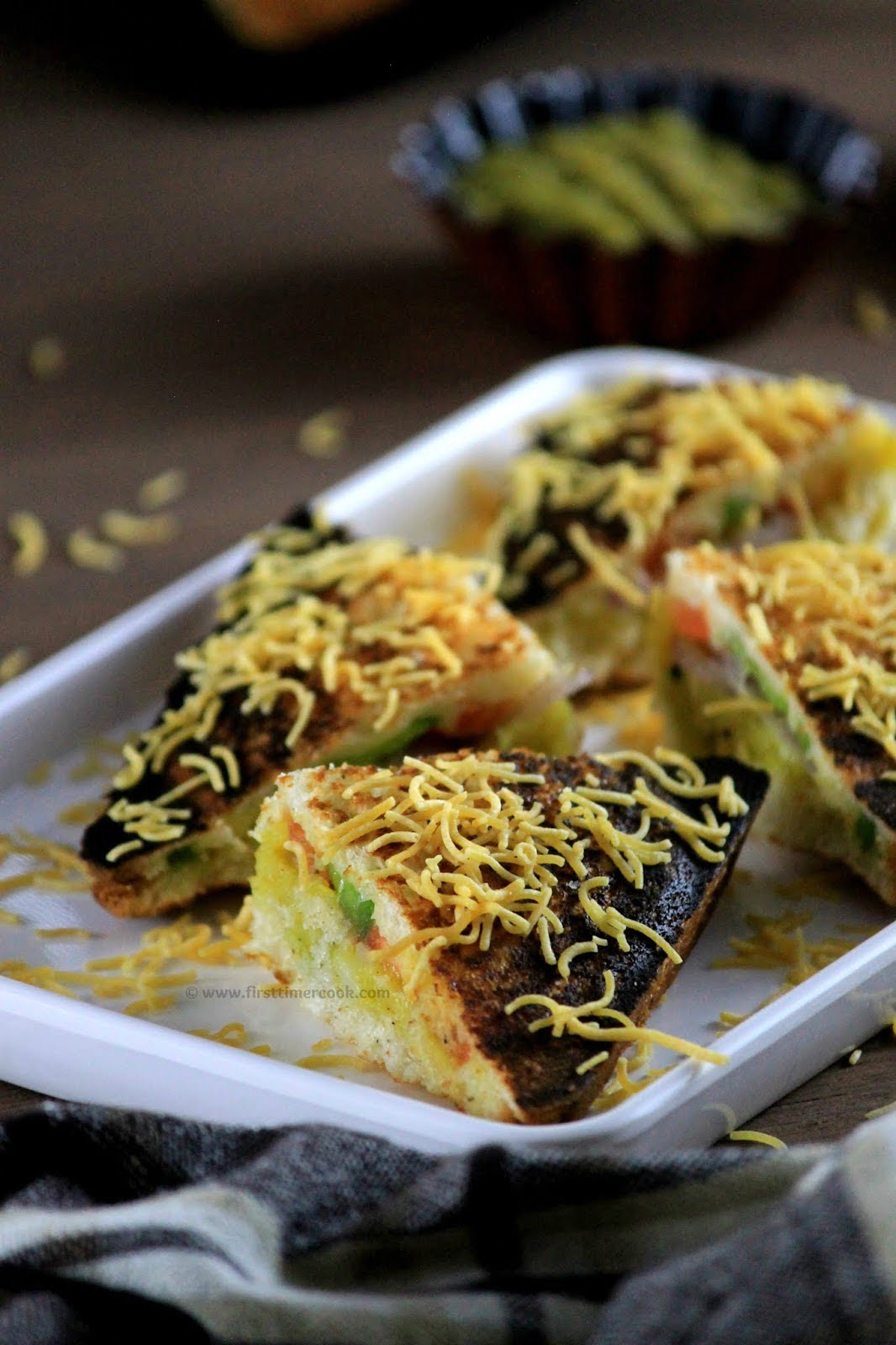 Basically a delicious spiced potato mixture is stuffed along with some veggie slices like onion slices, tomato slices, capsicum slices between slices of bread, toasted well in a flame toaster and finally served by sprinkling some sev and tongue tickling chutneys. The unique stove and the toaster used to make this masala toast is a typical trademark of Mumbai street-side food. I have prepared this toasted sandwich using a flame toaster which is put over the direct flame. But in case if this trademark toaster is not available, then electric griller or even pan can be used to make this masala toast sandwich.
Green chutney though i have used for only serving, can be spread instead of butter on one side of the bread slices before putting all the stuffing in between the slices. Mainly after toasting these sandwiches are cut into 4 slices, then some crisp sev are sprinkled over these slices and finally served with chutneys. Many other vegetables like spinach, beans, carrots can be added with potato stuffing. I have used green peas and some coriander leaves along with potato for the stuffing. This sandwich is a perfect kids lunchbox and also a party appetizer. So lets go in details.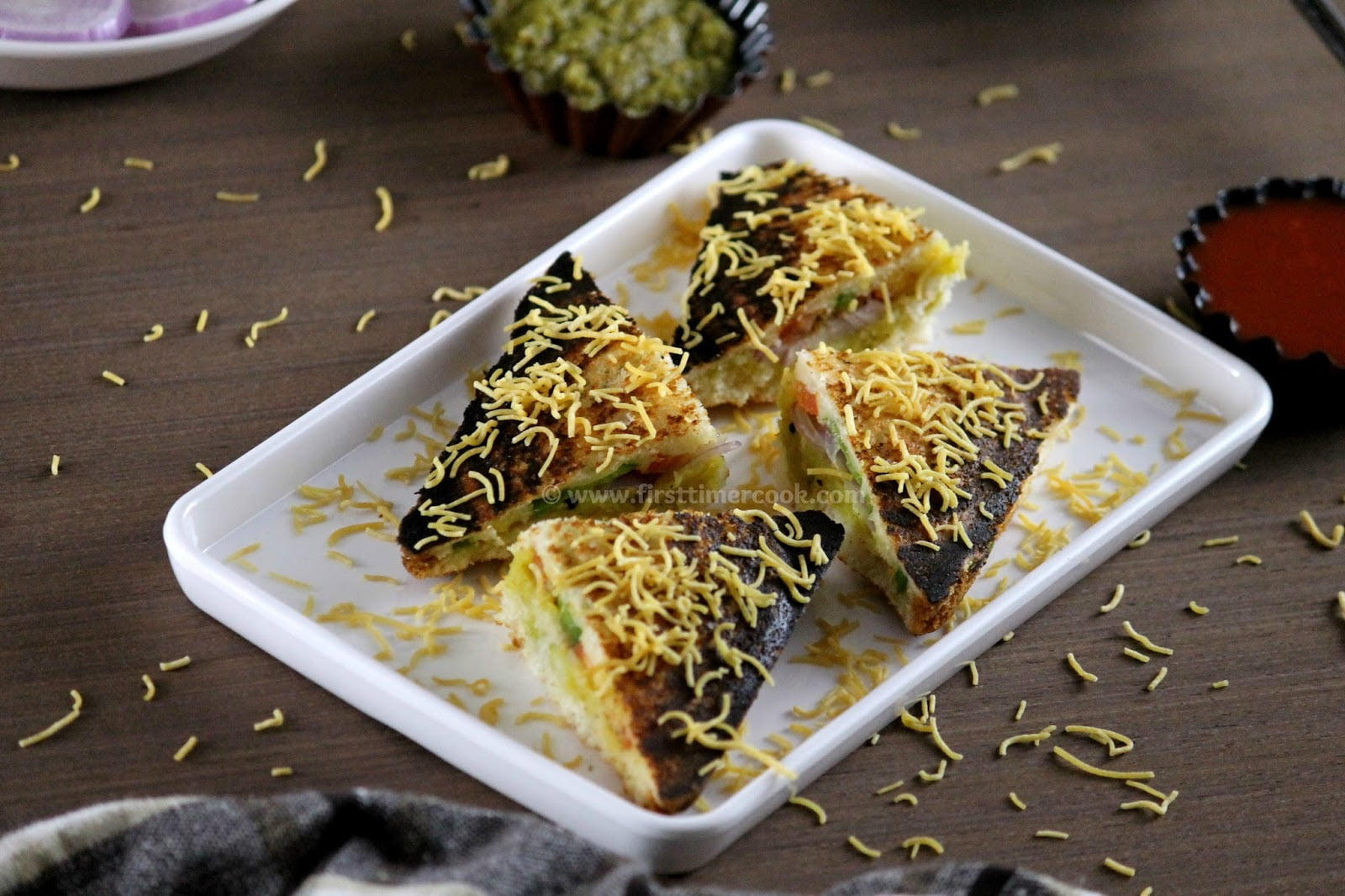 Preparation Time : 25 mins | Cooking Time : 25 mins
Ingredients :
Ingredients

Measurements

for Potato Stuffing

Potato (boiled)

3 no.

Green peas (boiled)

¼ cup

Mustard seed

½ tsp

Turmeric powder

¼ tsp

Green chili

2 no.

Coriander leave (finely chopped)

1 tbsp

Oil

1 tsp

Salt

As needed

for Sandwich

Bread slice

10 no.

Onion slice

As needed

Tomato slice

As needed

Capsicum slice

As needed

Sandwich masala (optional)

1 tsp

Butter

1/8 cup

Green chutney

As needed

Tomato sauce

As needed

Sev

As needed

Method :
Heat oil in a pan.
Add mustard seed and allow to crackle.
Then add finely chopped green chili, grated ginger. Saute well.
Next add boiled and roughly mashed potato, boiled green peas, turmeric powder and salt.
Mix everything well and cook over medium heat for 1 minute.
Add chopped coriander leaves, mix well.
Turn off heat and allow the mixture to cool.
Now take two bread slices. Apply butter evenly on one side of each slices.
Top 1-2 tbsp of potato mixture on one bread slice having buttered side up.
Spread the mixture evenly using a spoon.
Then top with onion slices, tomato slices and capsicum slices.
Sprinkle a little sandwich masala over the slices.
Finally place the other bread slice with the buttered side down.
Now take the flame toaster (Mumbai street sandwich toaster) and grease the inside of the toaster with butter very well.
Put the sandwich in the greased toaster, lock the toaster and place over direct medium heat till one side turn brown and crisp.
Then flip the toaster and allow to toast the other side as well.
Turn off heat and take out the toasted sandwich from toaster to a serving plate.
Cut the sandwich into 4 equal slices diagonally or depending upon any choice-able shape.
Sprinkle some sev and serve this lip smacking masala toast sandwich Mumbai street style with tomato sauce and green chutney immediately !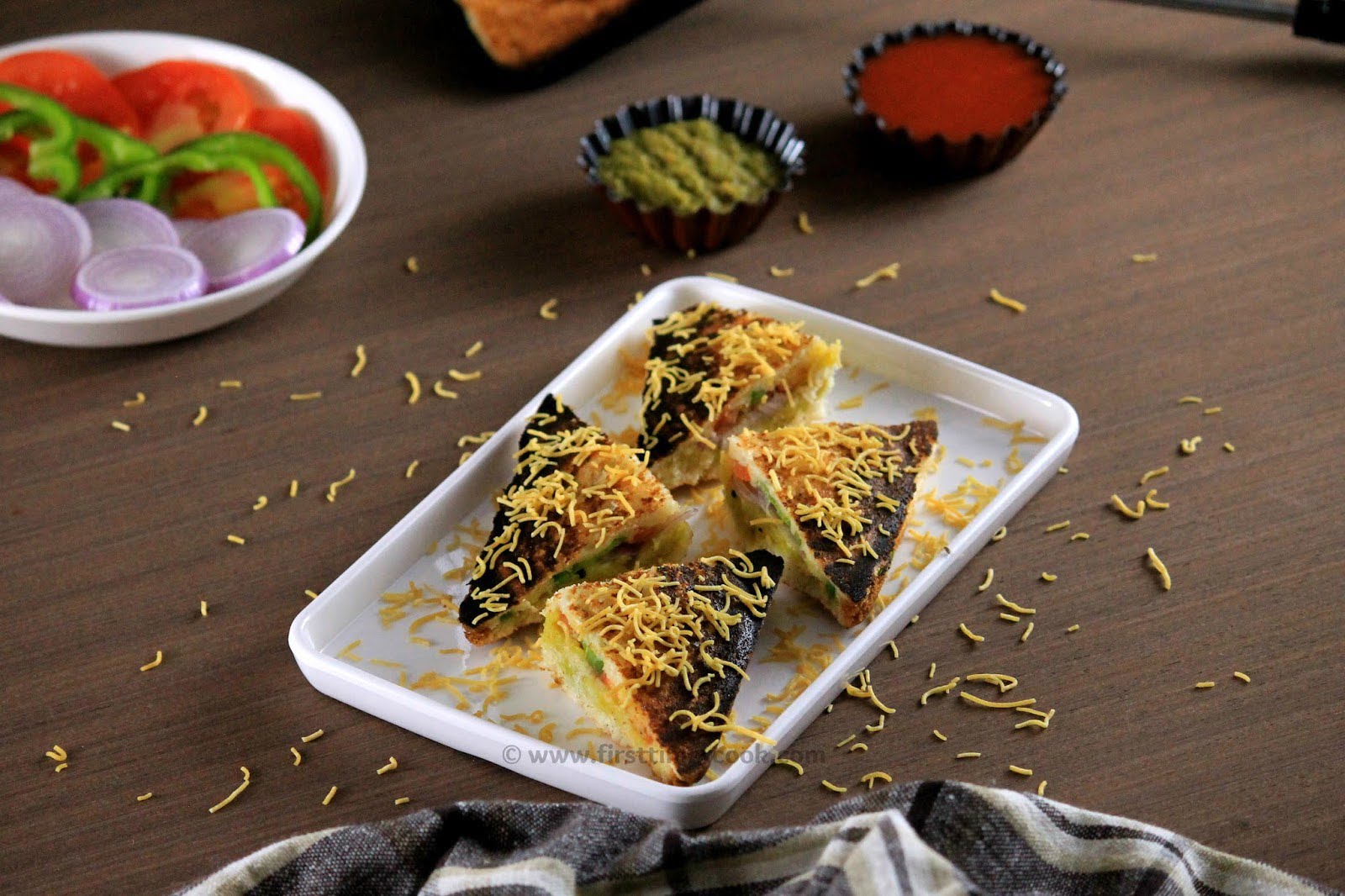 Notes :
If the flame toaster is not available then this toasted sandwich can be prepared using electric griller. Just follow the instruction mentioned in your electric griller.
Even this can be toasted in a pan just by applying some butter on both side of the sandwich till golden and crisp.
Other vegetables like beetroot slices, cucumber slices can also be placed inside sandwich.
Any variety of bread can be used here.
Sandwich masala is totally optional. Chat masala can be opted too.

PIN for later :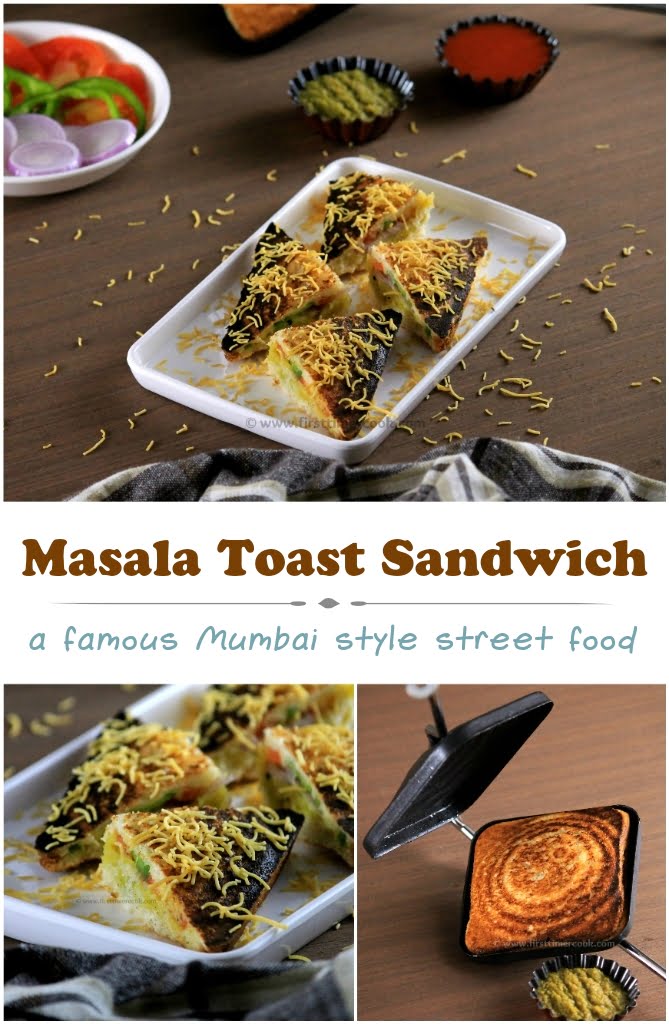 This Mumbai Street Style Masala Toast Sandwich is contributed for 37 Healthy Wellthy Cuisines where the theme is 'Street Food'. Here are more similar Street food recipes shared by our Healthy Wealthy Group members as aloo matar chaat, samosadillas, south Indian style masala puri chaat, pani puri / golgappa, tamatar chaat Banarasi style.