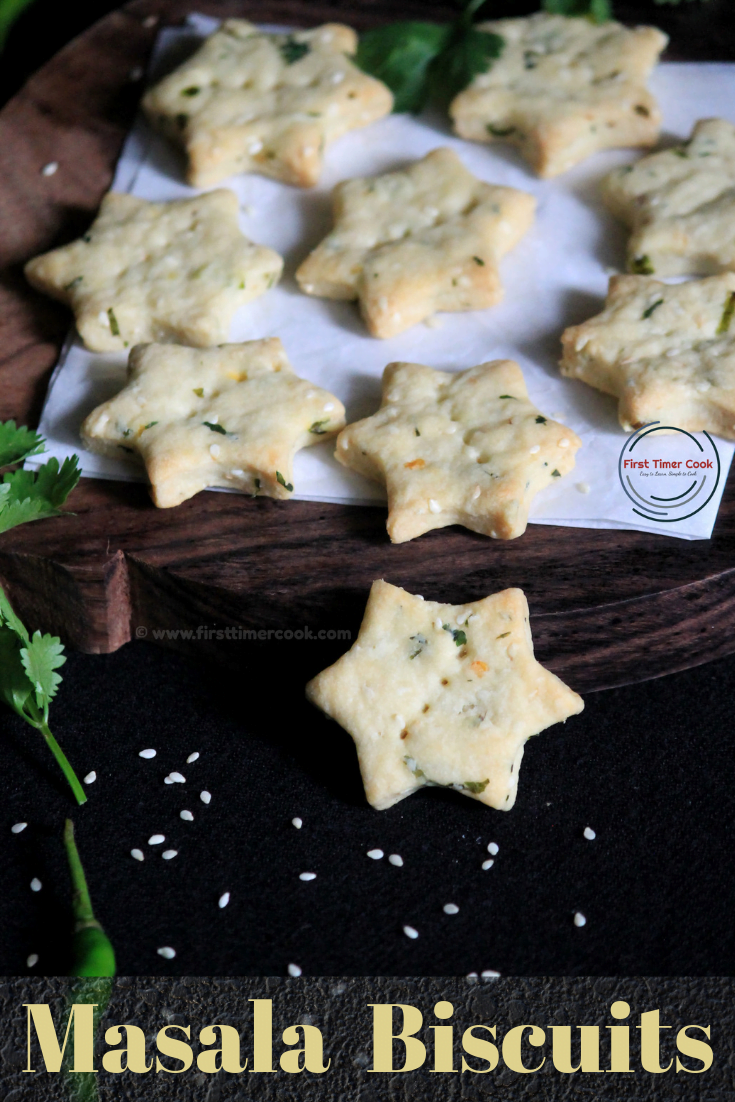 This month for the 'Recipe Swap Challenge', I have paired up with Paarul from 'Paarulz Kitchen'. I know her since a long time through some other social group and here blog is full of lovely recipes. After pairing up, I was coming across a no of posts at here blog and finally I ended up with a basic cookie recipe as Roasted Cumin Cookies. But I have added some more ingredients to make some Masala Biscuits / Spicy Cookies (salted) 😊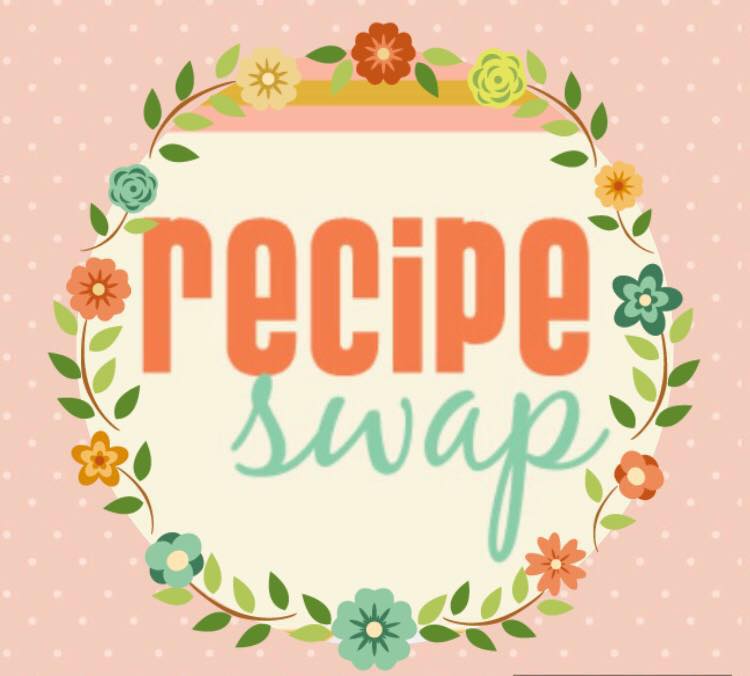 These cookies are completely eggless. Anyone can so easily and quickly prepare. These cookies are flavored with chilies, roasted cumin and sesame seeds, coriander leaves. I make very often at my place to savor as it is or with some masala chai. If preferring for kids snacks, then the chilies can be omitted completely. I roast the cumin as well as sesame seeds to get more flavor in the cookies always. These cookies are so buttery as well as savory in taste. Lets go in details.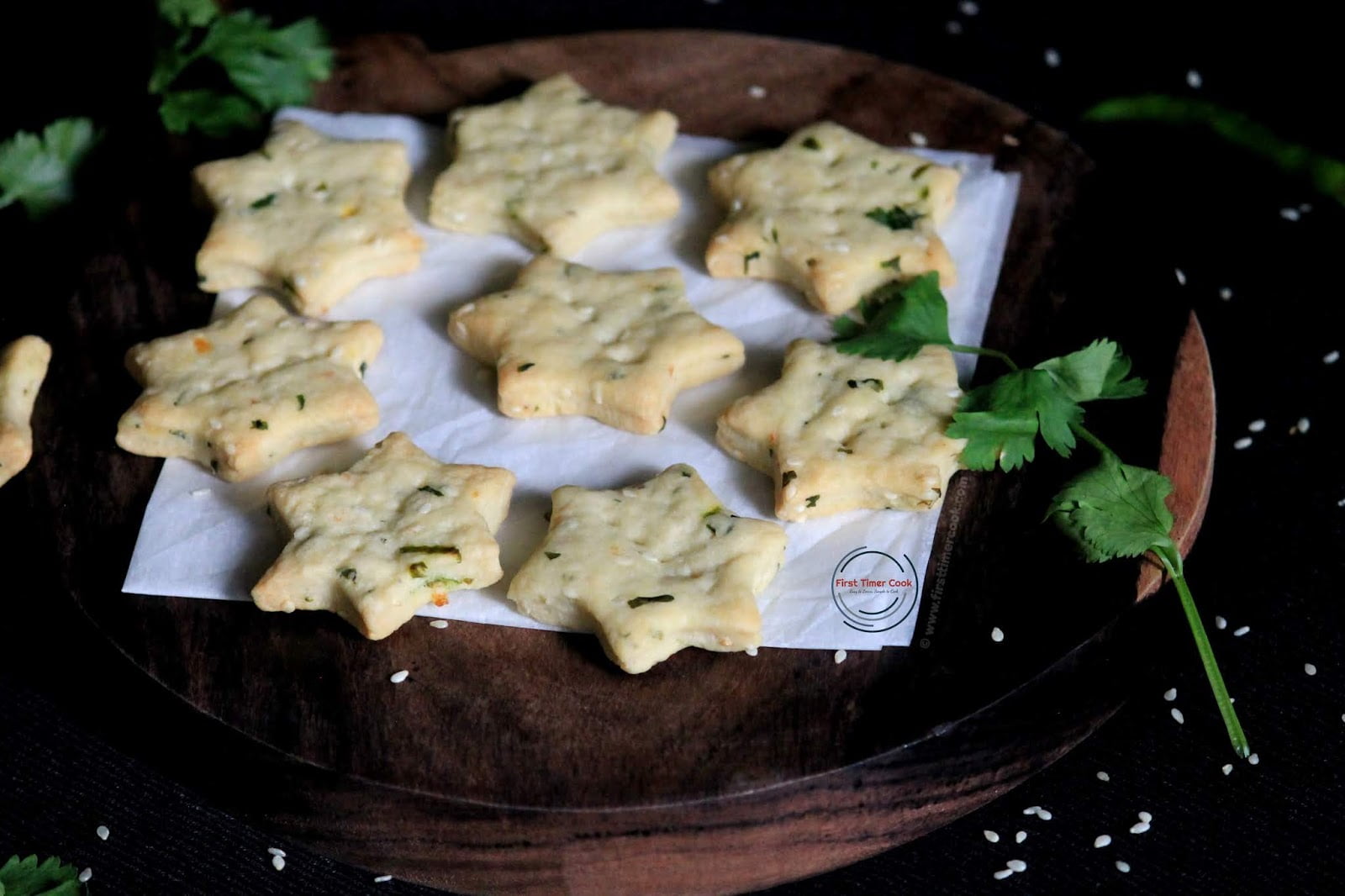 Recipe Card for ' Masala Biscuits / Spicy Cookies (salted) ' :
Author: Sasmita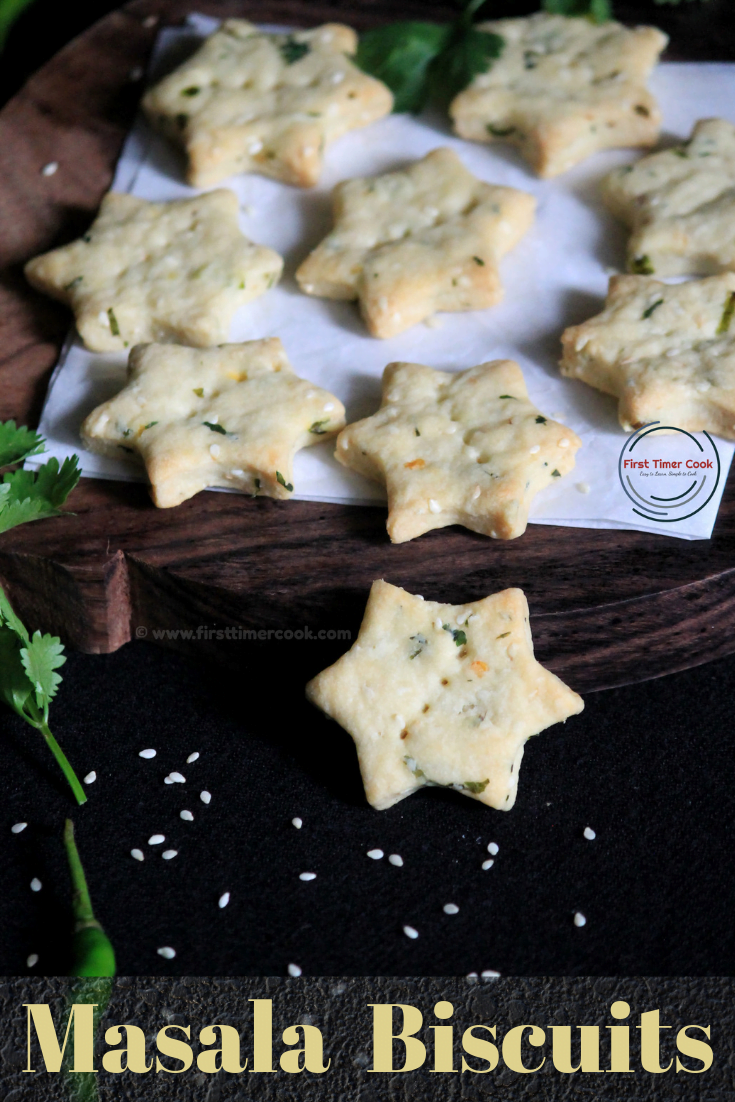 Masala Biscuits / Spice Cookies (salted)
Eggless salted and spicy cookies with buttery-flaky texture
prep time: 30 minscook time: 20 minstotal time: 50 mins
ingredients:
All purpose flour 1 cup
Butter (unsalted) 1/2 cup
Powdered sugar 1 tsp
Salt 1/4 tsp
Baking powder 1 pinch
Cumin seed 1 tsp
Sesame seed 2 tsp
Coriander leaves (finely chopped) 2 tbsp
Green chili (finely chopped) 1 no
instructions
In a pan first dry roast the cumin seeds, sesame seeds till these are slightly brown and fragrant which'll take around 2-3 minutes. Keep aside to cool down completely.

Next in a mixing bowl, cream together the powdered sugar and unsalted butter with the hand blender until both are incorporated well.

Now add flour, baking powder, salt and mix to make a soft dough using hand.
Then add roasted cumin seeds and sesame seeds, finely chopped coriander leaves and green chilies.
Mix again till everything incorporated well.
Set the dough for about 10 minutes.
Preheat the oven at 180 deg C and line the baking tray with parchment paper.
Dust the work surface with flour and roll the dough thin of about 1/4 inch thickness.
Cut with cookie cutter with any desired shapes and size.
Prick the biscuits with fork to avoid puffing up.
Mean while preheat the oven at 180 deg C. Arrange the biscuits in the baking tray having some space in between.
Keep the tray in refrigerator for 5 – 10 minutes.
Next take out from refrigerator and bake for 14 -15 minutes till they are slight golden from the bottom.
Place the cookies on the wired rack to cool down completely.
Store in an air tight container and serve when desired along with a glass of milk or chai or as it is !
NOTES:
The baking time may vary depending upon the thickness and size of the cookies.
Use butter at room temperature.
If preferring for salted butter, then skip adding salt while making the dough.
Spiciness can be adjusted as per choice.
https://firsttimercook.com/2018/12/masala-biscuits-spicy-cookies-salted.html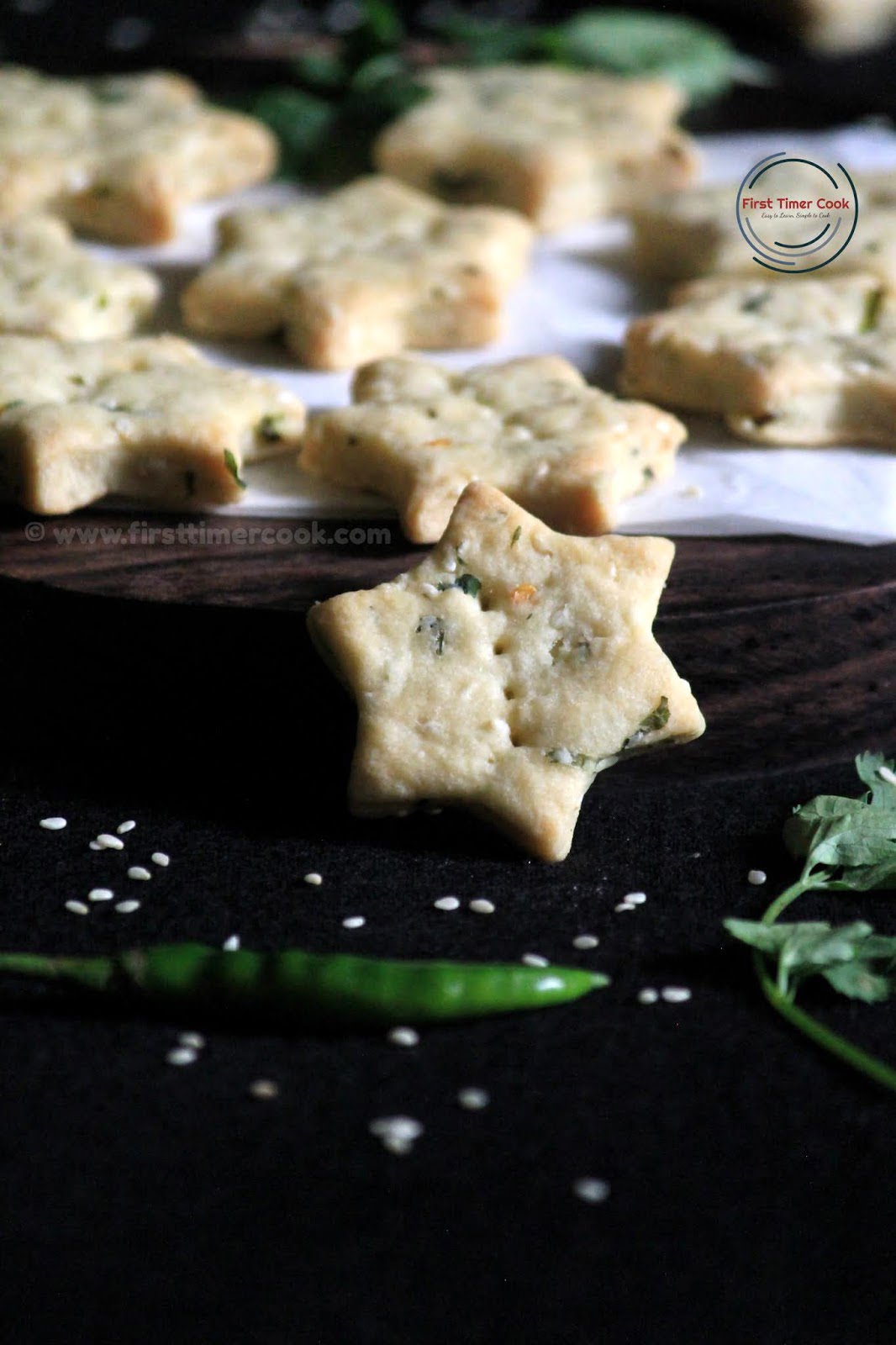 So do try these

Masala Biscuits / Spice Cookies (salted) for tea time snack. If you tried my recipe and enjoyed fully, then please share some pictures of your creation with me. Also give your valuable feedback either in the comment box below or tag me as

#firsttimercook

on Instagram. You may also follow me on

Facebook
,

Pinteres

t, Twitter

,

Google+

,

Instagram

and can subscribe for free to get new recipes directly into your inbox 😊


PIN for later :