Janta roti, an Indian flatbread prepared using precooked wheat flour. It is very soft and has a melt in tcustom jerseys online wig store nfl jerseys cheap lace front wigs custom basketball uniforms best sex toys for couples nike air max sale mens nfl shop com adidas yeezy slide pure cheap jerseys custom customized baseball jerseys nfl pittsburgh steelers adidas shoes for men nike air max for sale online lace front wigs he mouth texture.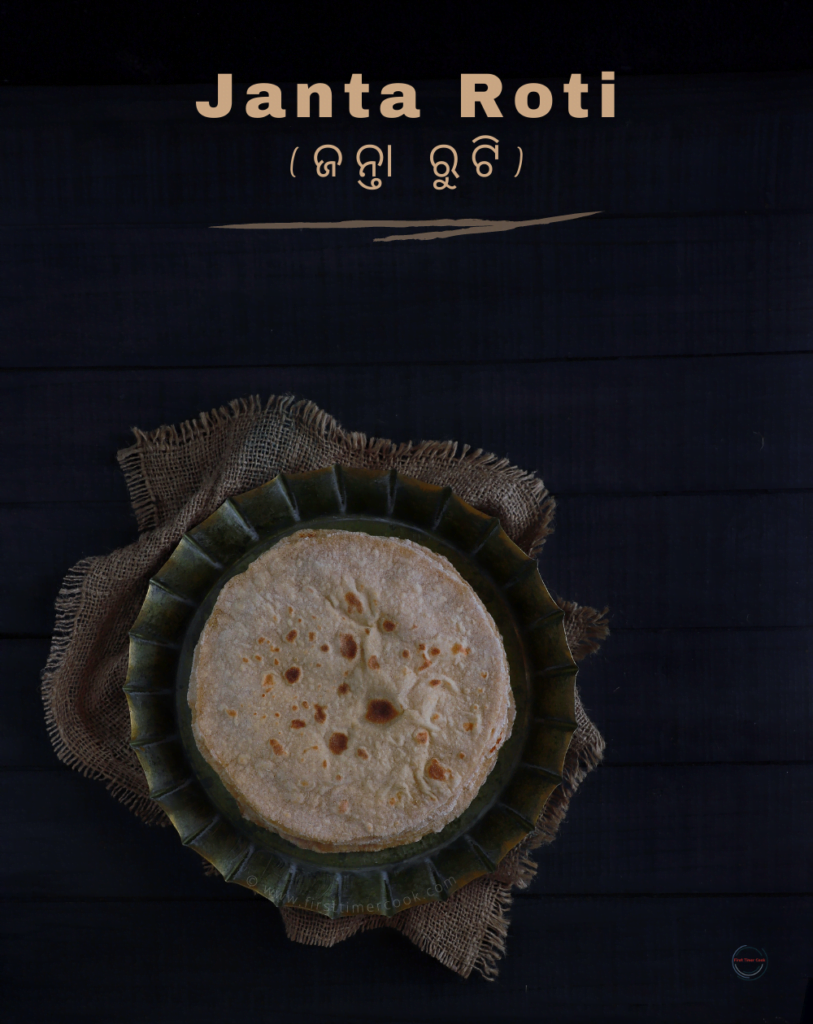 Janta Roti, a part of Odia Cuisine!
The word 'Janta' here is an Odia word that means the dough of the Indian flatbread (roti) is precooked. Then the roti is prepared from the cooked dough.
So basically Janta Roti follows 2-𝒔𝒕𝒆𝒑 𝒄𝒐𝒐𝒌𝒊𝒏𝒈.
The wheat flour along with water is cooked first by continuously stirring in a kadhai / broad thick pan till thick consistency, and this step we call Janta in Odia.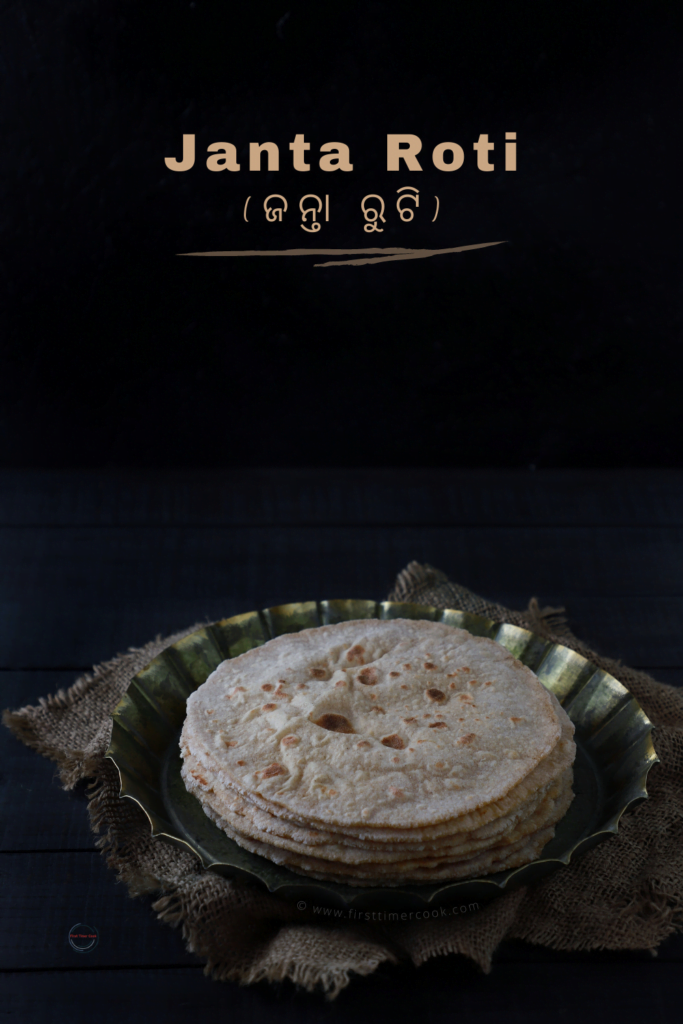 As the roti is prepared in two steps cooking, it is totally easy for digestion as well as chewing. And for this reason, Janta Roti is the preferred food for old-aged people, for infants who are introduced to solid food, and even for people who recovered from fever or any other illness.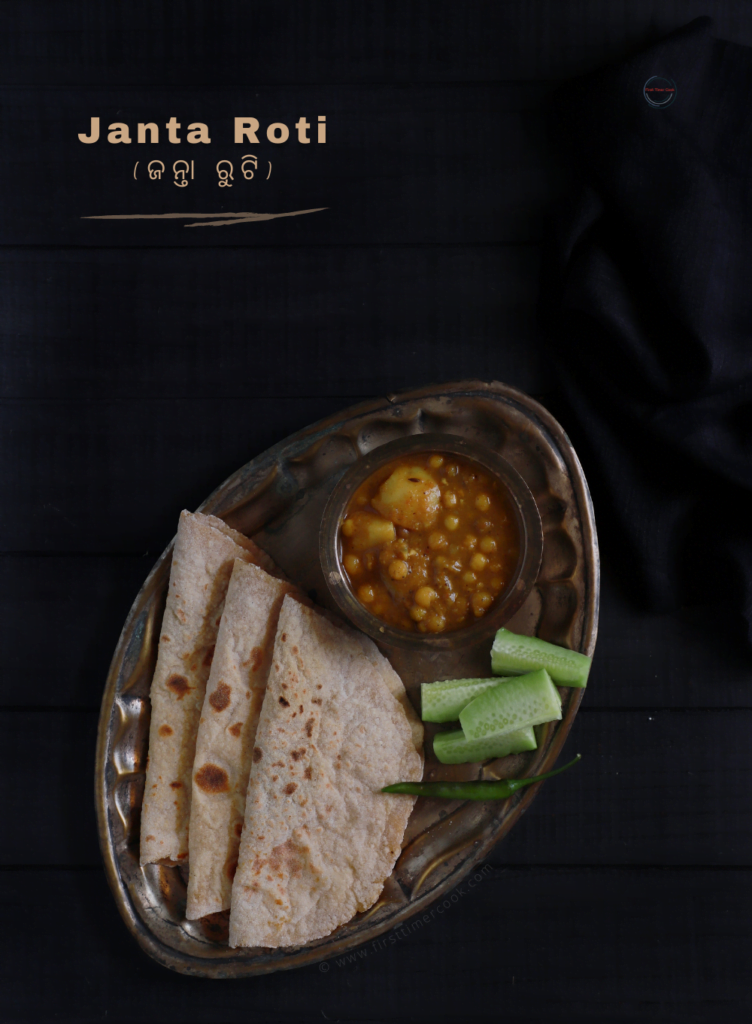 Event-related to this post :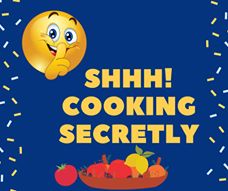 The August month challenge in the 'Shhhhh Cooking Secretly Challenge' group was 'Leafy greens', suggested by Seema. Well, I was partnered with Mayuri Patel for this theme who gave me 2 secret ingredients Garlic and Mustard oil. And as usual, using my two ingredients I have also come up with this Sajana Saga Bhaja for the theme contribution.
📖 RECIPE CARD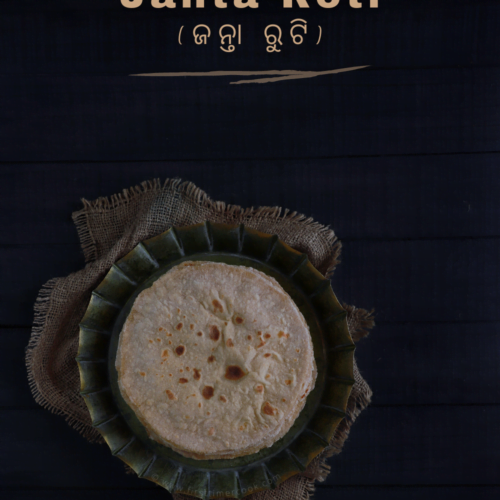 Janta Roti
Janta roti, an Indian flatbread prepared using precooked wheat flour is very soft and has a melt in the mouth texture.
Ingredients
2

cup

Wheat flour

2

cup

Water

½

tsp

Salt

½

tsp

Oil
Instructions
Heat 2 cup water in a pan and allow to boil.

Once starts boiling add the salt and oil, mix well. Turn off the heat.

Add the flour in parts and start mixing in the hot water.

Soon the flour will absorb all the water and a sticky lump will form.

Then transfer the whole mixture into a plate.

Cover the plate and allow to cool down for 5-10 minutes.

When it is still warm, start kneading the dough by sprinkling some flour over it.

Once the dough is ready, divide the dough into lemon size round balls.

Roll the balls between both palm and make them into round shape ball. Keep aside.

Heat an iron tawa / skillet on gas over medium heat.

Take a rolling board, place a dough ball on it.

Dust the dough ball with some wheat flour and start rolling into 5-6 inch diameter circular disc.

By now the skillet must become hot enough for cooking the roti.

Place the roti on tawa / skillet and roast for 20-30 seconds until small bubbles starts appearing on dough.

Flip the roti and roast on other side again for 30-40 seconds until the bottom starts becoming light brown in color.

Turn the gas on high flame and take the roti off the tawa / skillet and place it on direct flame.

Roti should start getting puffed up. Roast the roti on direct flame for 5-10 seconds and let it puffs up completely.

Now flip the roti and roast the other side on direct flame just for 2-3 seconds.

Reduce the heat and take the roti off the gas and keep them in a container that keeps food warm like a casserole / in a roti basket or wrap them up in a kitchen towel / napkin.

Repeat the rolling & roasting steps and make remaining rotis.

Serve the delicious roti hot with any vegetable curry / dal !
Notes
Dont add the flour all at once to the boiled water, else lumps will form.
Roasting over direct flame is not necessary. But I prefer to do that step.
The amount of water to make the dough depends upon the quality of the flour. So adjust accordingly either 2 cup or little more.