Eggless vanilla sponge cake is the basic cake which everyone like.
These sponge cakes form the base for all type of birthday cakes / party cakes. Because they hold the cake very well and also taste spongy, moist and soft. It is a full proof cake, just follow the steps mentioned below as it is and then result is a super soft moist spongy eggless cake which has vanilla flavor.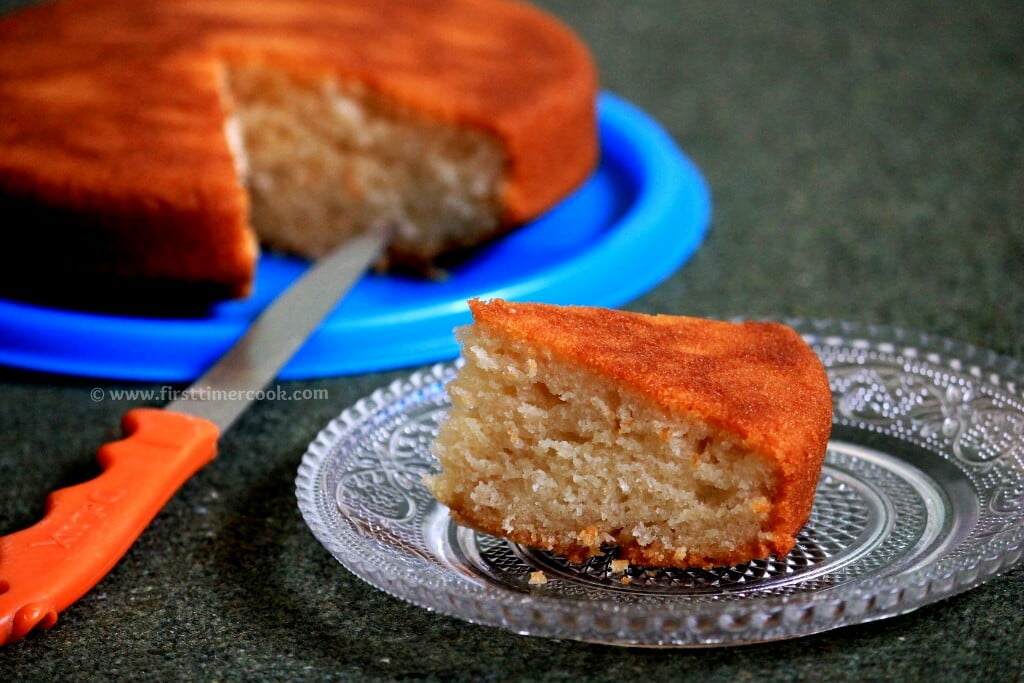 Preparation Time : 10 mins | Cooking Time : 50 mins
​Ingredients :
Ingredients
Measurements
All purpose flour (Maida)
1 & 1/2 cup
Plain yogurt (Curd)
1 cup
Granulated sugar
3/4 cup
Baking soda
1/2 tsp
Baking powder
1 & 1/4 tsp
Cooking oil
1/2 cup
Vanilla essence
1 & 1/2 tsp

Milk

(Optional)
1 tbsp
​Method :
Sieve maida twice and keep aside.Cream sugar and curd until sugar completely dissolves. Add baking powder, baking soda to the creamed mixture and mix well.
Leave aside for 5 mins and you can see the bubbles appearing. Now add vanilla essence,cooking oil and mix well.
Next slowly add maida in portions at a time and blend with wet ingredients. Beat well with a whisk until creamy and thick.Preheat oven to 200 deg C for 10 mins. Meanwhile grease a butter paper, lay it in the cake tin or loaf pan and pour the batter to the tin and keep it ready.
Bake in preheated oven at 200 deg C for 10 mins, then reduce temperature to 180 deg C and bake it for 30-35 mins or till a toothpick inserted into the center of the cake comes out clean.
Just 10 mins before the ending time, brush the top of the cake with 1 tbsp milk to get a nice polishing glaze. Allow the cake to cool down for 10 mins, then invert and remove the butter paper. Then cut/slice them into pieces and enjoy !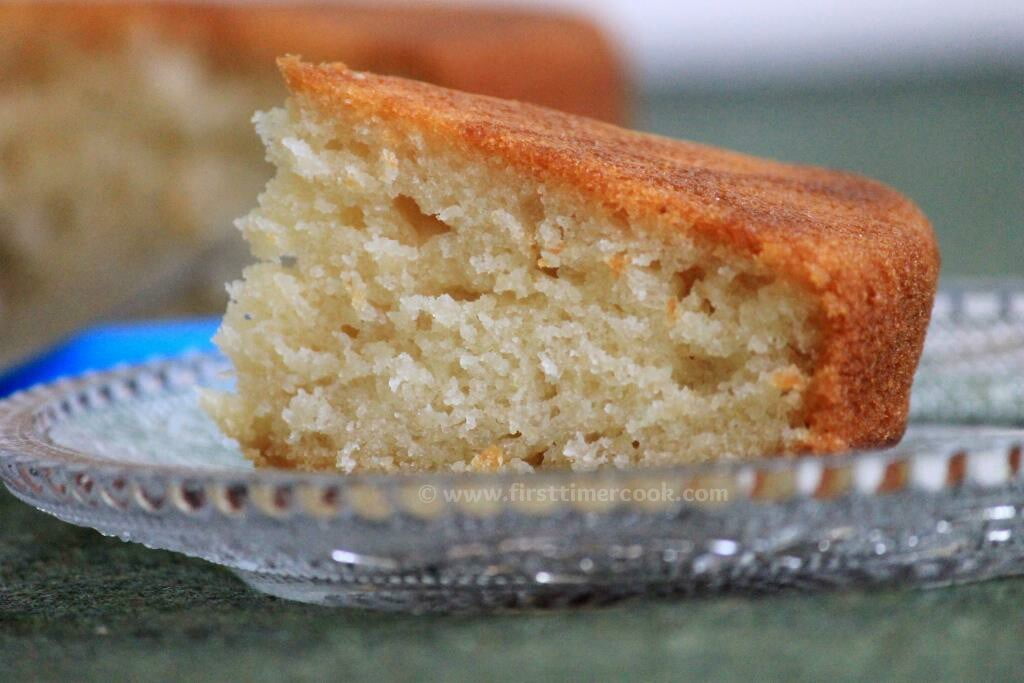 Notes :
Use curd at room temperature. If you think the amount of oil to be little more, then just add 1 and 1/4 cups of curd and 1/4 cup oil. In both the cases, the result will same.
Also after the batter is ready, don't allow the batter to sit for more than the preheating time as baking soda reacts faster.
While inserting fork or toothpick, try checking in the center if it is cooked completely or not. If suppose after the specified time the center of the cake isn't cooked and is slightly sticky, then just cover the top of the cake with butter paper and bake it for 5 more mins, it will be perfect. The butter paper covering will avoid more browning on top & at the same time, the center will be cooked perfectly.
Don't doubt on using curd, the taste of curd is totally not mark in the cake. You can use homemade curd or nestle curd which is very thick and works good too.
You can use icing sugar too. 3/4 cup of sugar was enough but if you have a very sweet tooth, then use 1 cup of sugar.
Always select a pan such that the batter is close to 3/4th of it or slightly above 1/2 of it. The time for baking depends on the cake pan size (round cake tin / loaf pan) and oven too.
Prefer to cut the cake into slices allowing it to cool down completely & then leaving at least 3-4 hours in order to get firm & neat slices.