a traditional Odia sweet delicacy using moong dal, a perfect during festive occasions in Odia households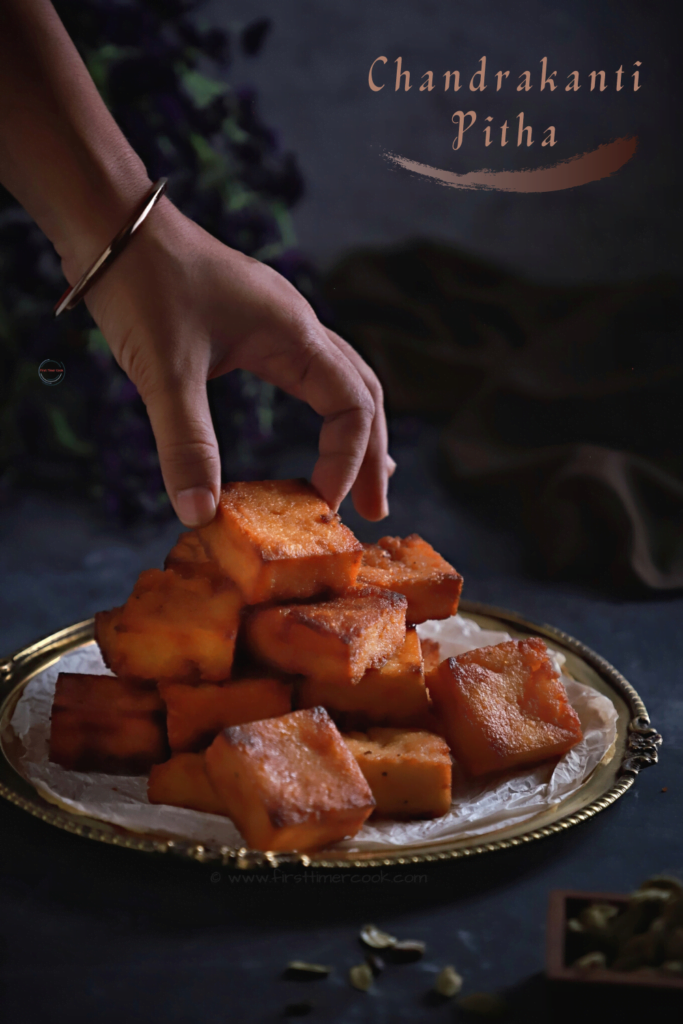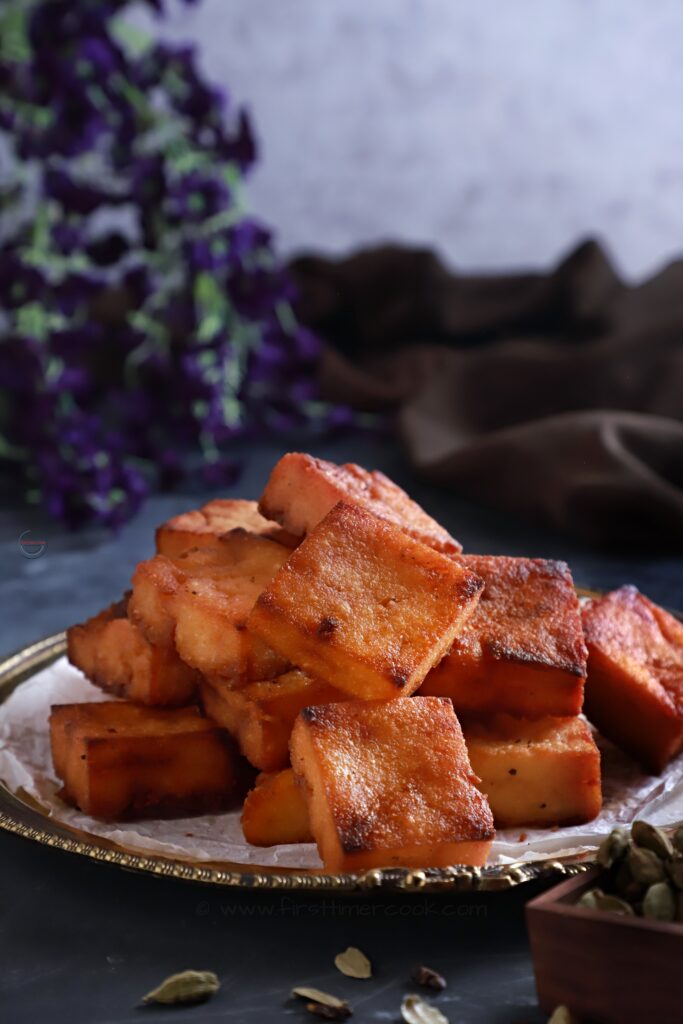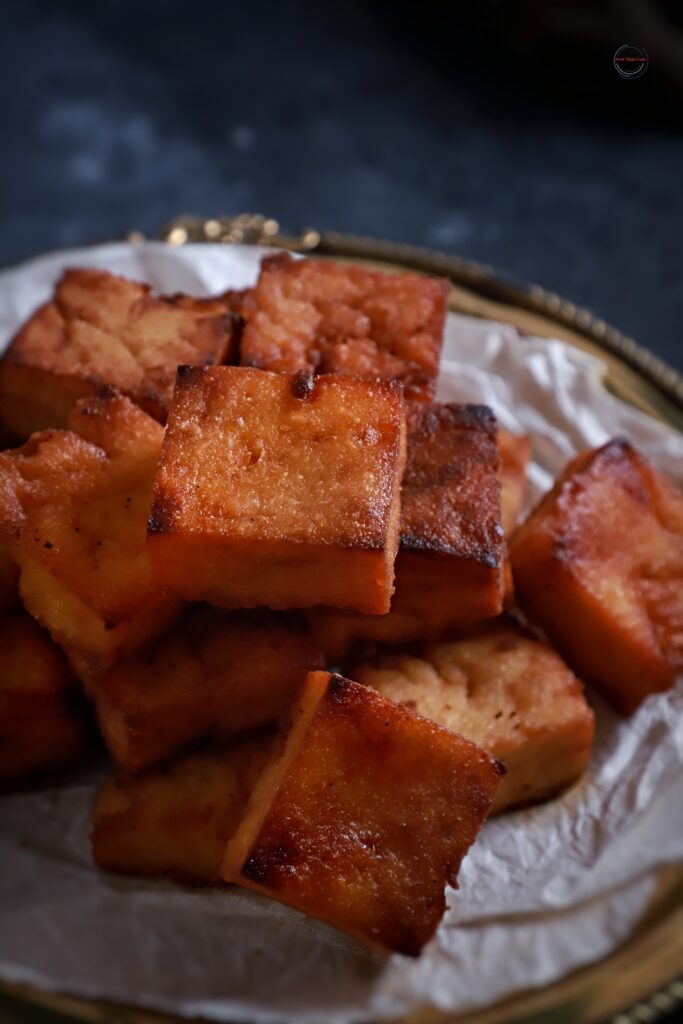 Event-related to this post :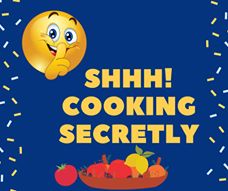 The November month challenge in the 'Shhhhh Cooking Secretly Challenge' group was 'Soup', suggested by Narmadha. Well, I was partnered with Aruna for this theme, she gave me 2 secret ingredients Ginger and Garlic, and I gave her the secret ingredients Ghee and Sweet potato. And as usual, using my two ingredients I have come up with this Ginger and Garlic Soup for the theme contribution.
And, yes !!!

If you like the recipe shared here and give it a try at your place then do share in INSTAGRAM by tagging #firsttimercook. I would be so happy to see and surely share in my INSTA stories 😊😊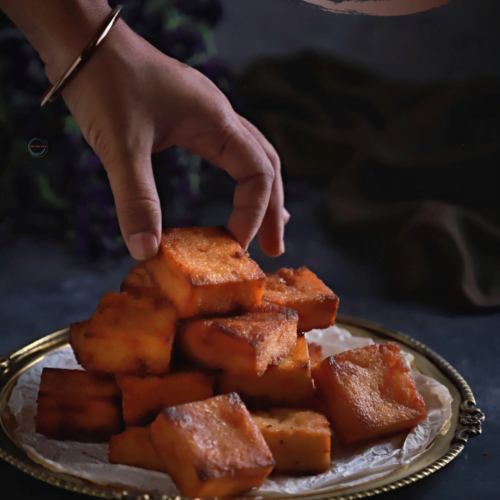 Chandrakanti Pitha – an Odia festive delight
a traditional odia sweet delicacy using moong dal, a perfect during festive occasions in odia households
Ingredients
1

cup

Moong dal (split yellow lentils)

¼

cup

Rice

½

cup

Sugar

2

tbsp

Coconut (grated)

1

tsp

Cardamom powder

2

tbsp

Ghee

+ for greasing

1

pinch

Salt

1½

cup

Water

+ for soaking and blending

Oil for deep frying
Instructions
In two separate bowls, soak moong dal and rice for about 5-6 hours or even overnight.

Drain and wash both moong dal and rice separately.

Using a blender, first make a paste of the soaked moong dal by adding little amount of water (2-3 tbsp). Keep in mind not to make a very fine paste.

Transfer the moong dal paste to a bowl and now make a fine smooth paste of soaked rice.

Mix both the paste in the bowl, keep aside.

Meanwhile grease a plate with ghee and keep aside.

Now in a deep pan boil water along with sugar, salt, cardamom powder, 1 tbsp ghee and grated coconut.

When the sugar melts completely, lower the heat.

Add the dal-rice paste slowly and start continuosly stirring to avoid the mixture stick at the bottom.

After few minutes (around 4-5 minutes) the mixture starts to slightly thicken.

Now add 1 tbsp ghee, and keep stirring.

When the mixture seems to leaving the sides of the pan, turn off the heat.

Transfer the mixture onto the greased plate.

Using a greased spatula, spread the mixture evenly keeping the height as desired for the pitha.

Keep aside and allow to completely cool down.

Now grease a knife and cut the cooled mixture into desired shapes.

Meanwhile heat oil in a pan.

Over low-medium heat, deep fry few cut shapes until they turn golden brown, flipping in between.

Once done, trasfer to a plate lined with tissue papers and allow to drain out the excess oil.

Similarly deep fry rest other shapes.

Serve these chandrakanti pitha warm or cool as desired !
Notes
Coconut is totally optional but adds a nice texture and flavor to this deep-fried pitha.
Don't boil the water along with sugar for a long time. When the sugar melts completely start adding the paste slowly.
Some chopped dry fruits can be added here too along with coconut.
Always grease the knife to get sharp shapes before cutting.
You may also follow me on  

Facebook

, 

Pinteres

t, 

Twitter

, 

Instagram

 

and can subscribe for free to get new recipes directly into your inbox 😊
PIN to read later :