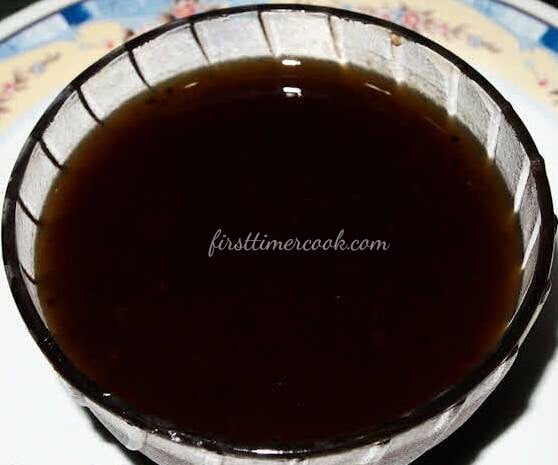 Preparation Time : 10 mins | Cooking Time : 20 mins
Ingredients :
| Ingredients | Measurements |
| --- | --- |
| Tamarind pulp | 1/2 cup |
| Jaggery | 3/4 cup |
| Red chilli powder | 1 tsp |
| Cumin powder | 1 tsp |
| Black salt | 1/4 tsp |
| Salt | as required |
| Water | 1& 1/2 cup |
​Method :
Mash tamarind in water & strain through a metal colander. Discard any seeds and fibers.Press mashed tamarind with spoon while straining to get more pulp out. Tamarind pulp is ready.
Transfer tamarind pulp to a pan & add jaggery int it. Bring it to boil and cook on medium flame until jeggery dissolves completely.
Add red chilli powder, cumin powder, black salt & salt. Mix well. Adjust the sweetness.
Turn off the flame & allow it to cool at room temperature.
Transfer prepared sweet tamarind chutney to any air tight container & store in refrigerator for up to 1-2 months.
Serve this chutney with any type of snacks like aloo bonda, dhokla, samosas, pakoras, drizzled over dahi vadas, bhel puri or any kind of chat etc.
​​Notes :
Change the quantity of jaggery according to taste. More jaggery will give sweeter taste & less jaggery will give the sour taste.
To use as a dip, thicker chutney is ideal. To use as a topping, add water to make the chutney thinner.
Add water and ice cubes with tamarind chutney to serve as a cool spicy drink.