Muskmelon Peanut Butter Lassi is a rich and luscious sweet lassi twisted with Peanut Butter and Muskmelon. A perfect cooling and refreshing drink in the summers, also as a sidbest human hair wigs lovense sex toy adidas promo code nfl jersey adult sex toys nike air jordan 11 legend blue we the best jordan 5 custom jerseys seahawks nfl cheap nike air max nike air max 270 women's sale nfl jerseys cheap sex toys baseball jersey adidas yeezy 500 e dish with breakfast, brunch, or lunch.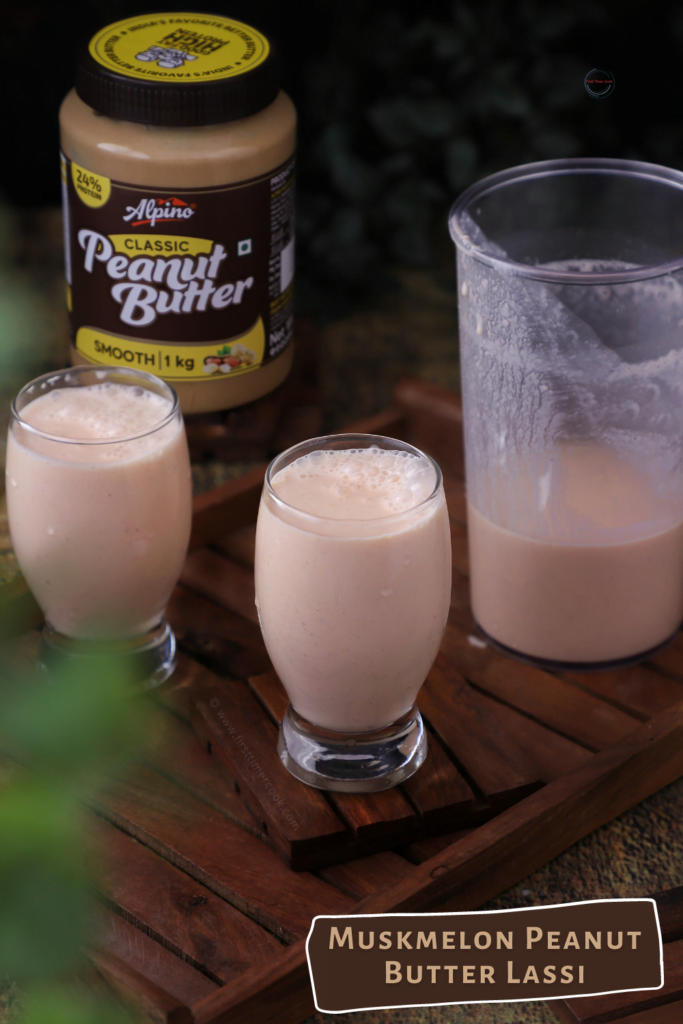 What is Lassi ?
Lassi is a yogurt-based Indian drink that originated in Punjab. But now this is a famous and most loved Indian drink worldwide. One can find lassi being made not only in north Indian homes, but also served in restaurants, dhabas, cafes, and street stalls etc.
Lassi makes an amazing hot weather refreshment as it helps to beat the heat. It is also considered good for us due to numerous health benefits.
Traditionally, people prepare lassi using a wooden churner (called as Mathani), but these days to make things easier, people are using a blender, hand blender, or immersion blender as well. In Punjab, they usually serve lassi in tall glasses as a side dish with the meal or breakfast inspite if any weather.
There are mainly two types of lassi, sweet and salty. And into these two categories, nowadays there exist many variations like Masala lassi, Gulkand lassi, Mango lassi, Strawberry lassi, Kesar lassi and lots more.
Here I have come up with a variation to the sweet lassi as 'Muskmelon Peanut Butter Lassi'.
Muskmelon Peanut Butter Lassi –
As the name suggests, this lassi has muskmelon and peanut butter in it. This is sweet in taste and is more like a dessert drink. Like a sweet lassi, this Muskmelon Peanut Butter Lassi is thick, creamy, heavier, more like a milkshake consistency and quite filling on its own or even with a meal.
Most of all it's super delicious, refreshing, and satisfies anyone's thirst and sweet cravings surely !
Well, I have been approached by a brand Alpino Health Foods for their Peanut Butter. So first thing I got in mind to make a drink using this.
As summer is here, what better than enjoying a refreshing cold lassi that too flavored with peanut butter and muskmelons !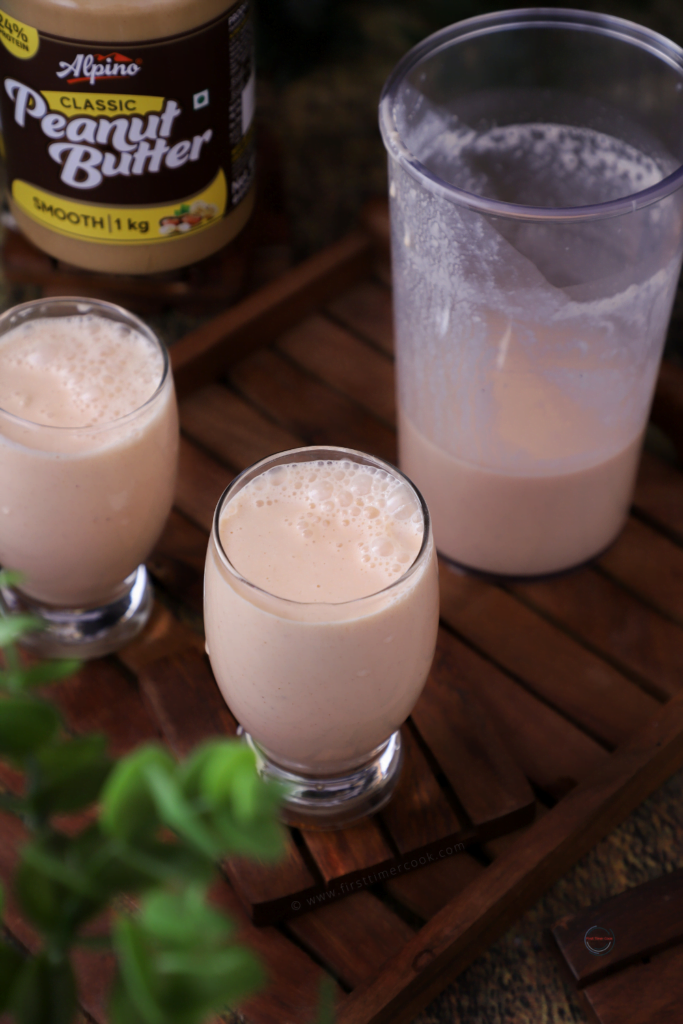 Ingredients of this refreshing Lassi –
Curd (dahi) – I prefer using fresh homemade whole milk yogurt (full-fat curd) that is not too sour for the best lassi. You can also use storebought full fat curd too.
Milk / water – I have not added this. This helps to thin out the lassi consistency. Add if you wish.
Powdered sugar – I prefer using powdered sugar instead of the granulated sugar to sweeten the lassi. Adjust the quantity according to the taste preference. This also depends upon the sourness of the curd.
Muskmelon – The fruity touch to a classic sweet lassi here is this Muskmelon. Simpy chopped the muskmelon and add to the blender along with other ingredients.
Peanut butter – Peanut butter makes the refreshing lassi as a protein filled drink that is perfect to be had mid morning or on a warm afternoon. I have used Alpino Health Food brand's Peanut butter. You may use anyother as well.
Cinnamon powder – I just love the cinnamon flavor in this lassi.
Salt – Add to balance the sweetness.
Ice cubes – Prefer to add this whenever blending lassi. This gives the fresh refreshing cold touvh to the lassi.
Preparation of the Muskmelon Peanut Butter Lassi –
The preparation method of lassi is super simple and easy.
Just in a jar, take all the ingredients and blend until smooth and frothy. If desired, add milk or water to adjust the consistency of the lassi.
Pour in a serving glass and it is ready to serve !
There is nothing complicated about this recipe and I have posted a quick video on my Insta Page. You can refer to that, for a quick understanding.
Serving suggestion –
This rich and luscious sweet lassi is best served as a hot-weather drink. Also one can serve this as a sidedish with breakfast, brunch, or lunch.
Can this store for later ?
We usually prefer to make any type of lassi fresh and serve. Still one can store in the refrigerator and try to finish within 24hours.
And, yes !!!

If you like the recipe shared here and give it a try at your place then do share in INSTAGRAM by tagging #firsttimercook. I would be so happy to see and surely share in my INSTA stories 😊😊
📖 RECIPE CARD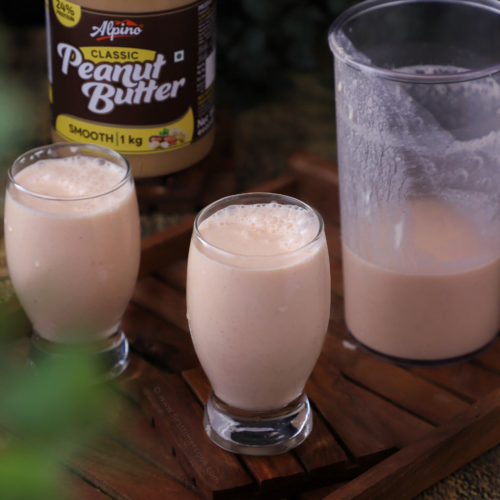 Muskmelon Peanut Butter Lassi
Muskmelon Peanut Butter Lassi is a rich and luscious sweet lassi twisted with Peanut Butter and Muskmelon. A perfect cooling and refreshing drink in the summers, also as a sidedish with breakfast, brunch, or lunch.
Ingredients
1

cup

Curd

¼

cup

Muskmelon (chopped)

2

tbsp

Peanut butter

1

tbsp

Powdered suga

½

tsp

Cinnamon powder

Ice cubes

few
Instructions
First in a jar take curd, chopped muskmelons, @alpinohealthfoods 's peanut butter, powdered sugar, cinnamon powder and few ice cubes.

Pour into serving glass and enjoy the lassi in this hot summer or as a sidedish with breakfast, brunch, or lunch.!
Notes
Add milk / water if you like the lassi slightly thinner.