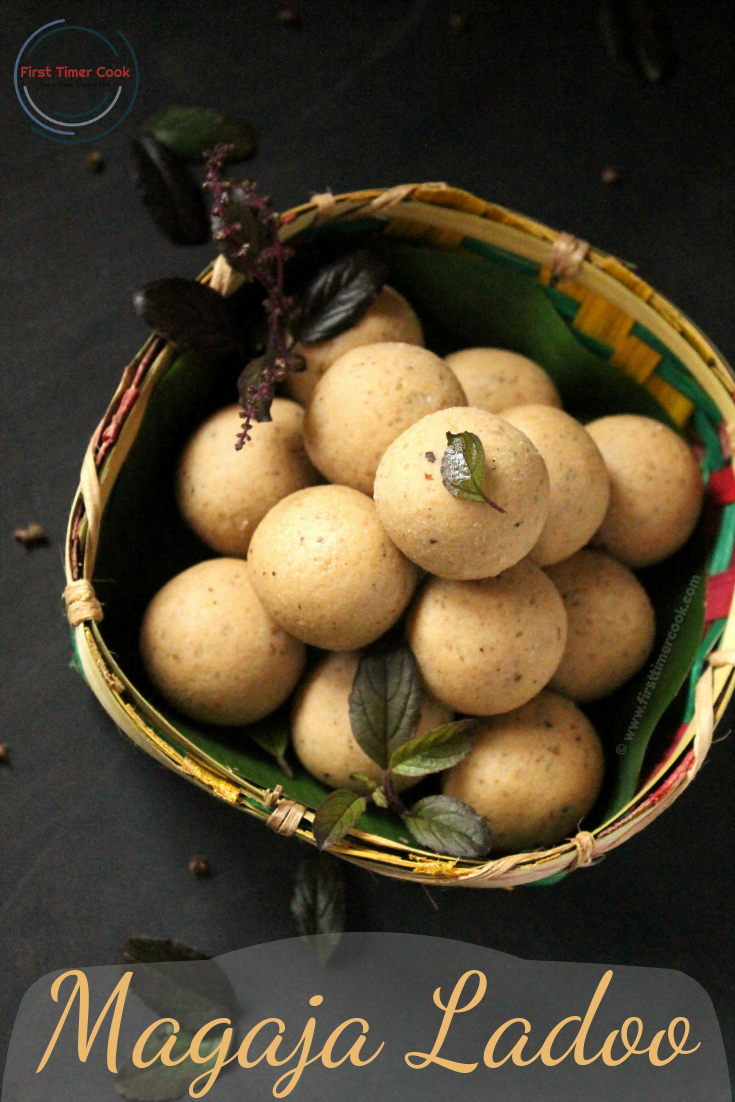 Happy Makara Sankranti to all my reader here 🙂
Makar Sankranti is celebrated across the whole country in different ways as the cultural significance of the festival varies from one state to another state. Basically everyone celebrate this festival in the honor of welcoming the new season of harvest as from this day, winter days end and spring season starts. The days'll become longer and warmer as well which signifies the Uttarayana period of Sun. This Indian festival 'Makar Sankranti' is also the first Hindu festival in a New Year.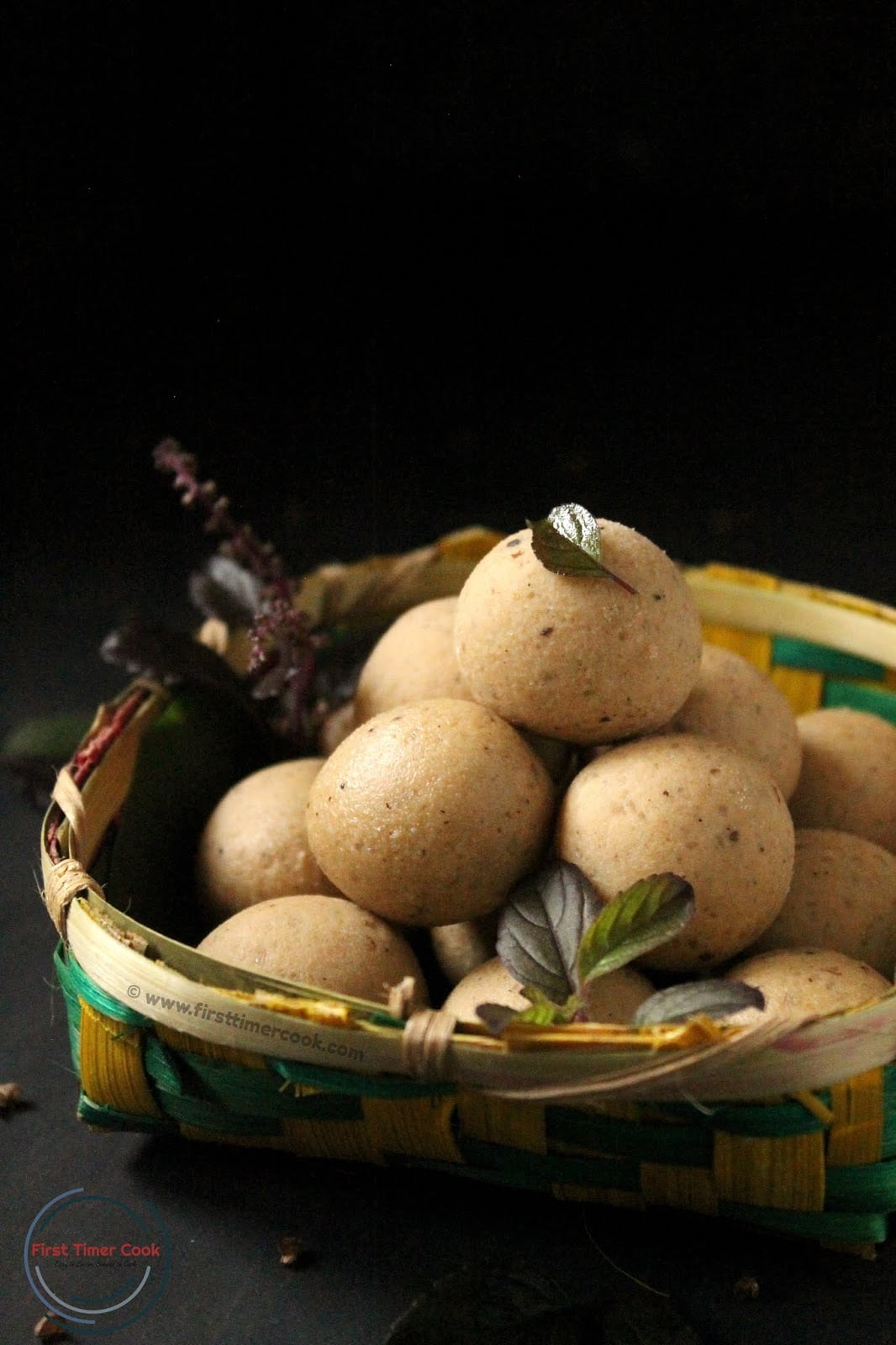 For the celebration, I have come up with a ladoo recipe today as 'Magaja Ladoo / Wheat Flour Ladoo' which is one of the famous Chhapana bhoga (56 offerings) of Lord Jagannath, Puri district of Odisha. Every day 56 food items as Mahaprasad are offered to daieties throughout the year in six particular times a day, starting from morning.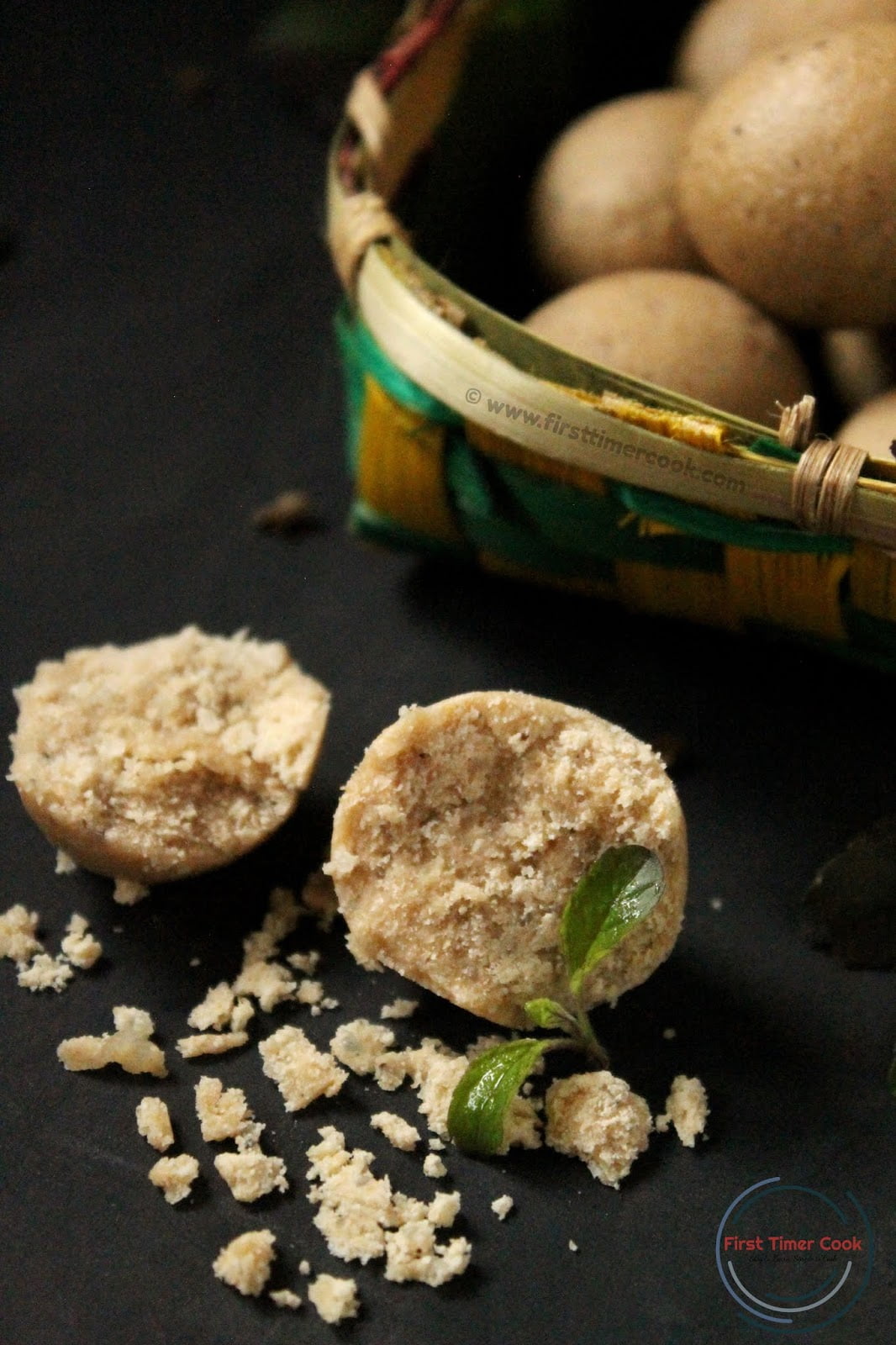 These ladoos are basically prepared using whole wheat flour, ghee and sugar. This is an authentic Odia dish which is made most of the time during festivities. The whole process is so simple and easy to follow as well. The main crucial factor here is the ratio of wheat flour to ghee should be 3:1. Also these ladoos break easily and after breaking even, one can thoroughly enjoy the flavor from the crumbs ;P. Some freshly crushed cardamoms and black peppers are added to give an aromatic flavor to the ladoos. Do prepare these ladoos soon and enjoy !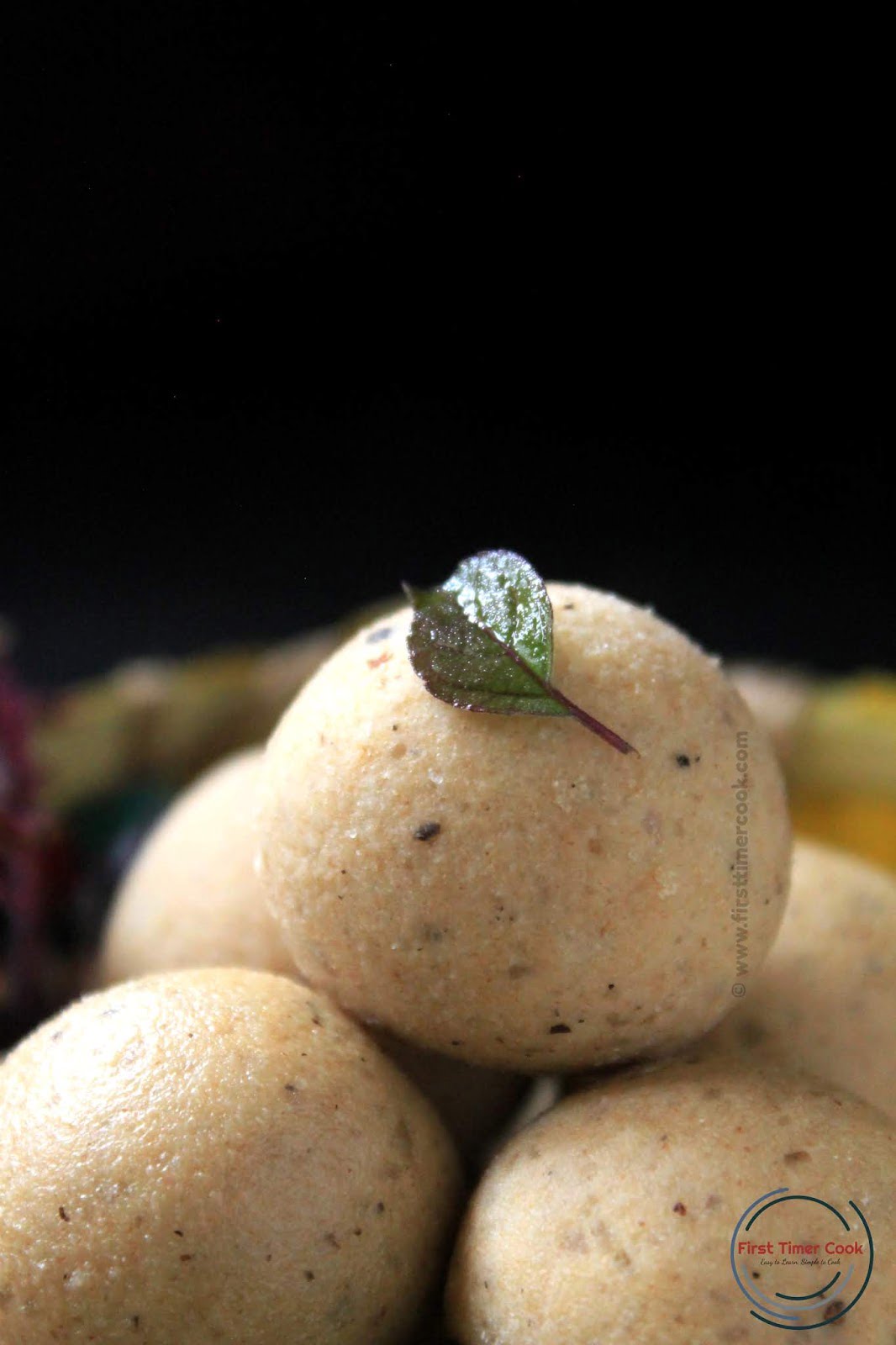 Also here are some other Makar Sankranti special dishes from my blog which you may want to try as :
Makara Chaula

(speciality of Odia Cuisine during Makar Sankranti)
Recipe Card for 'Magaja Ladoo' :
Dessert
Odia Cuisine
Author: SasmitaPin it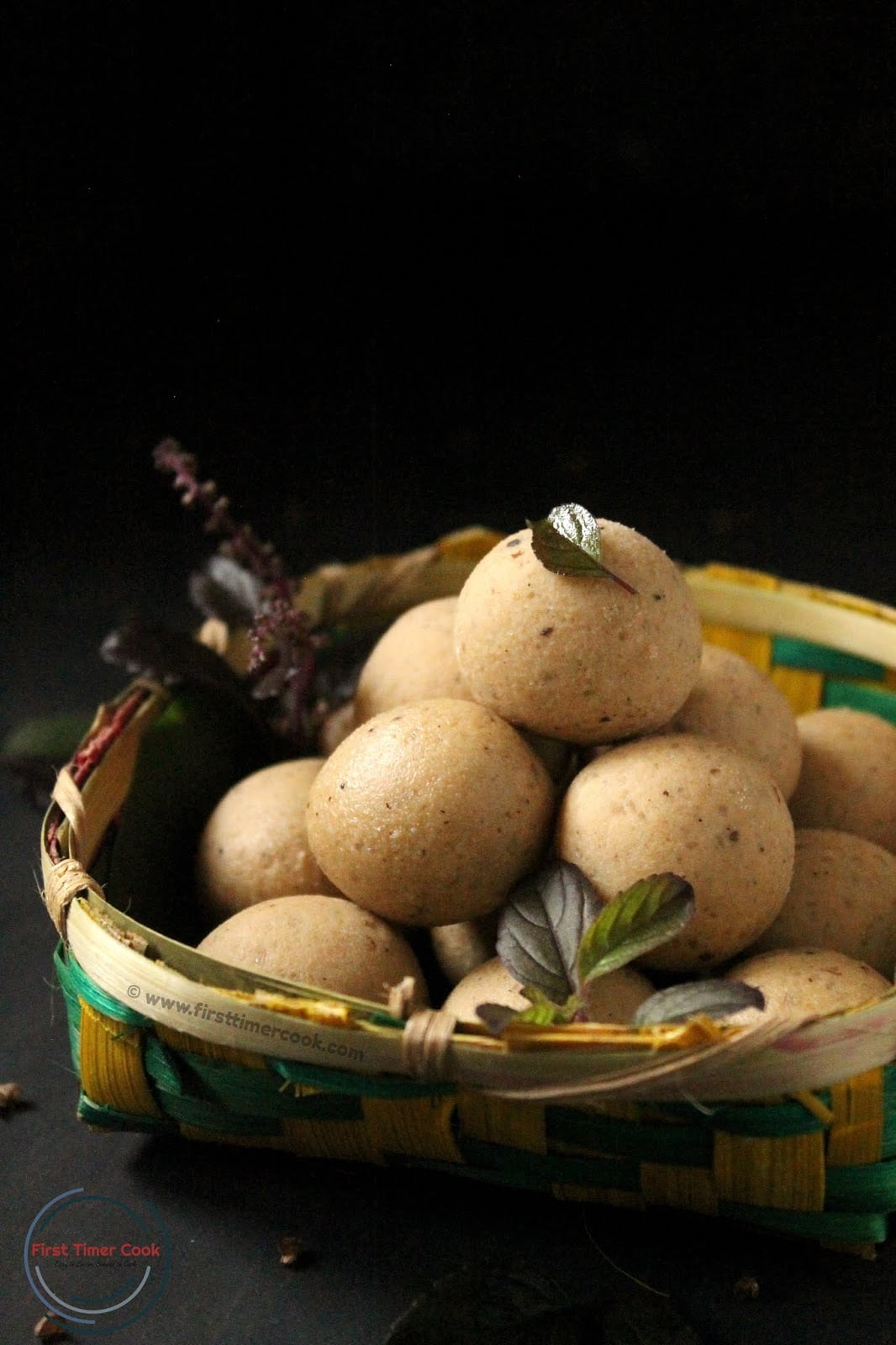 Magaja Ladoo | Wheat Flour Ladoo from Chhapan Bhog
a sweet dish from the famous Chhapana bhoga (56 offerings) of Lord Jagannath, Puri district of Odisha using wheat flour, ghee and sugar
prep time: 10 minscook time: 10 minstotal time: 20 mins
ingredients:
Wheat flour 2 cup
Powdered sugar 1/2 cup – 1 tbsp
Granulated sugar 1 tbsp
Ghee 2/3 cup
Black pepper powder 1/2 tsp
Green cardamom powder 2 tsp
instructions
First take ghee in a pan and start melting completely over low-medium heat.
Add wheat flour to the pan keeping the heat on low.
Mix everything very well and roast the whole mixture for 8-9 minutes or till it becomes light brown color.
Next add black pepper powder, green cardamom powder, powdered as well as granulated sugar.
Turn off heat and mix again till everything well incorporated.
Keep aside to cool a bit.
While the mixture still warms, start making ladoos.
Just grease the palm with ghee and take 1-2 tbsp of warm mixture.
Start binding the mixture very nicely by pressing in fist and give a ball shape.
Similarly prepare ladoos from rest mixture.
Keep all the magaja ladoos in an air-tight container and serve as needed !
NOTES:
The wheat flour and ghee ratio is the crucial factor here in this ladoo. The ratio must be 3:1 always.
Always prefer to use the freshly ground cardamom as well as black pepper powder instead of store bought ones to get much flavor in the ladoos.
Ladoos stay fresh at room temperature in an airtight container for a week easily.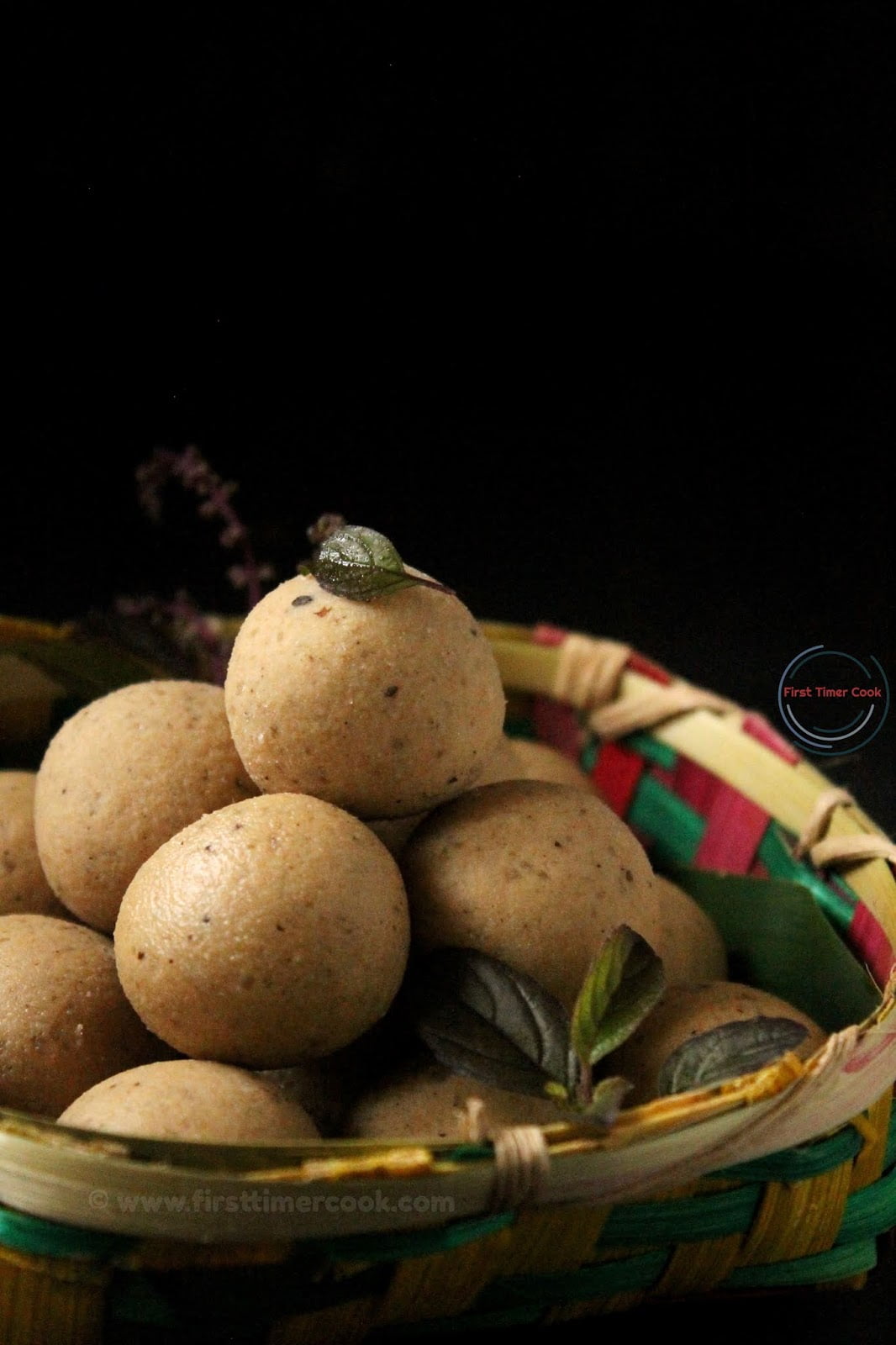 If you tried my recipe and enjoyed fully, then please share some pictures of your creation with me. Also kindly give your valuable feedback either in the comment box below or tag me as #firsttimercook on Instagram. You may also follow me on Facebook, Pinterest, Twitter, Google+, Instagram and can subscribe for free to get new recipes directly into your inbox 😊
These Magaja Ladoos are contributed to 178th theme of Foodie Monday Blog Hop team which is decided as 'Harvest Harmony'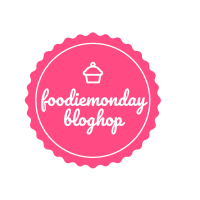 PIN for later :