Creamy Mushroom Soup is a fully flavored, comforting, and hearty soup. This is a creamy textured mushroom soup, still without cream!
nike air max 97 human hair wigs sales super bowl 57 best human hair wigs nike air max 270 cheap football jerseys nfl bengals adidas outlet online Human hair Wigs best jordan nike air max 95 men nfl tshirt best wigs for white women nike air max sale mens custom nfl jerseys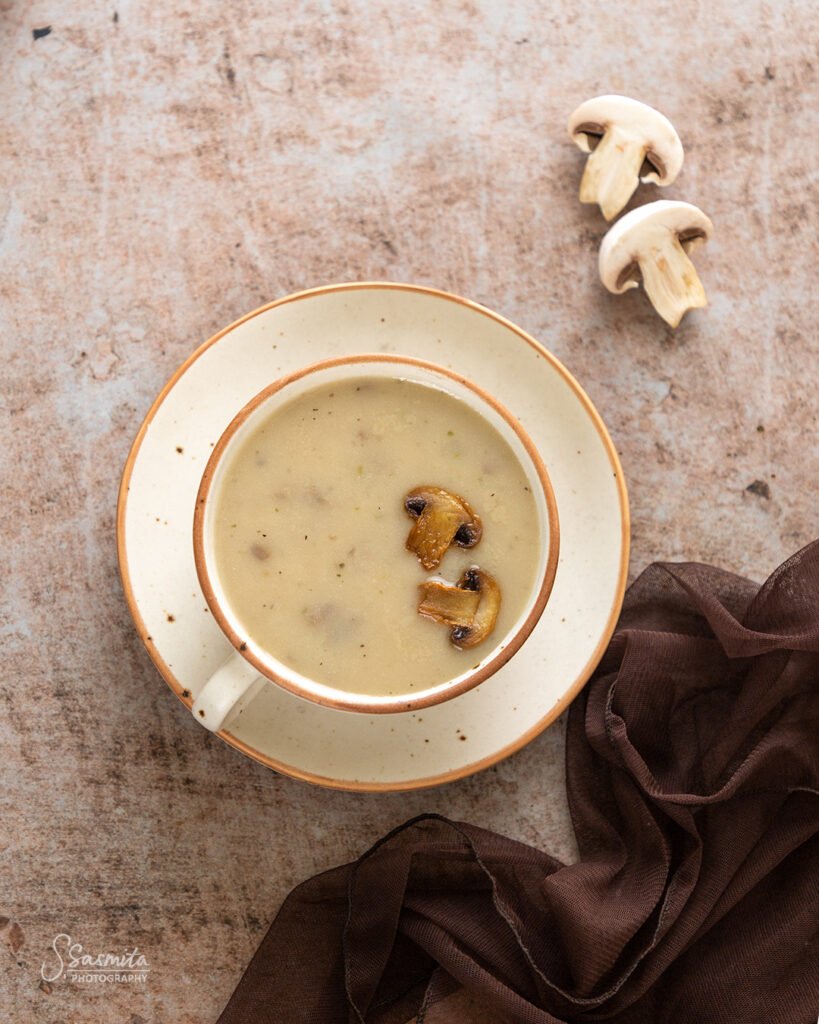 Event-related to this post :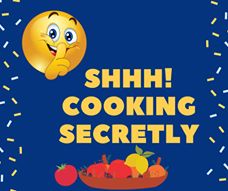 The August month challenge in the 'Shhhhh Cooking Secretly Challenge' group was 'Leafy greens', suggested by Seema. Well, I was partnered with Mayuri Patel for this theme who gave me 2 secret ingredients Garlic and Mustard oil. And as usual, using my two ingredients I have also come up with this Sajana Saga Bhaja for the theme contribution.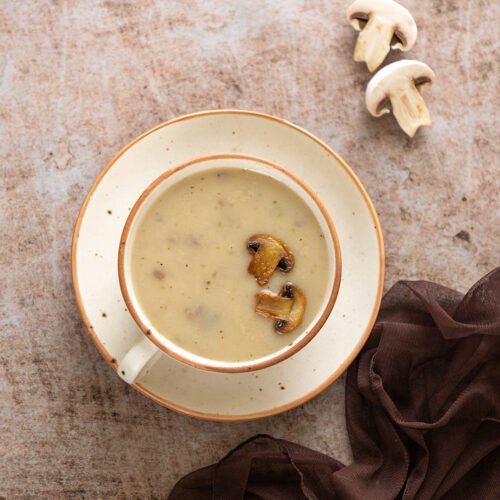 Creamy mushroom Soup
Creamy Mushroom Soup is full flavoured, comforting and hearty soup. This is a creamy textured mushroom soup, still without cream!
Ingredients
1½

cup

Mushroom (sliced thinly)

1

no.

Onion (chopped)

5-6

no.

Garlic (chopped)

½

tsp

Pepper powder

1

cup

Stock

1

cup

Milk

2

tbsp

Flour (APF)

Salt

as needed

1

tbsp

Olive oil
Instructions
Take a pan and heat olive oil.

Add the onion and saute until translucent.

Next, add the garlic and cook for about 30 seconds.

Add the mushrooms, salt, and pepper powder, and saute.

The mushroom starts to release water, so saute until softened and cooked through.

Sprinkle the flour and toss for 1 minute.

Now pour the stock, and milk and bring to a boil over high heat.

Then simmer for 6-7 minutes.

Turn off the heat and allow the mixture to cool a bit.

Carefully transfer the whole mixture to a blender jar and blend to get a creamy texture.

Now pour this soup into the pan and bring it to a simmer again for 1-2 minutes.

Serve hot with some breadsticks or even with a few croutons.
Notes
This mushroom soup will thicken after turning off the heat. So keep the consistency as required. If it gets thickened then add more stock and give it a quick reheat.